Locs, short for dreadlocks, are a unique way to express yourself. Whether it's microlocs or loc extensions, the versatility of locs allows you to create stunning hairstyles that reflect your personality.
If you're a loc enthusiast, you're well aware of the unique canvas your locs provide for creative styling. Read on as we show you 15 trendy and captivating ways to showcase your beautiful locs.
1. Space Puffs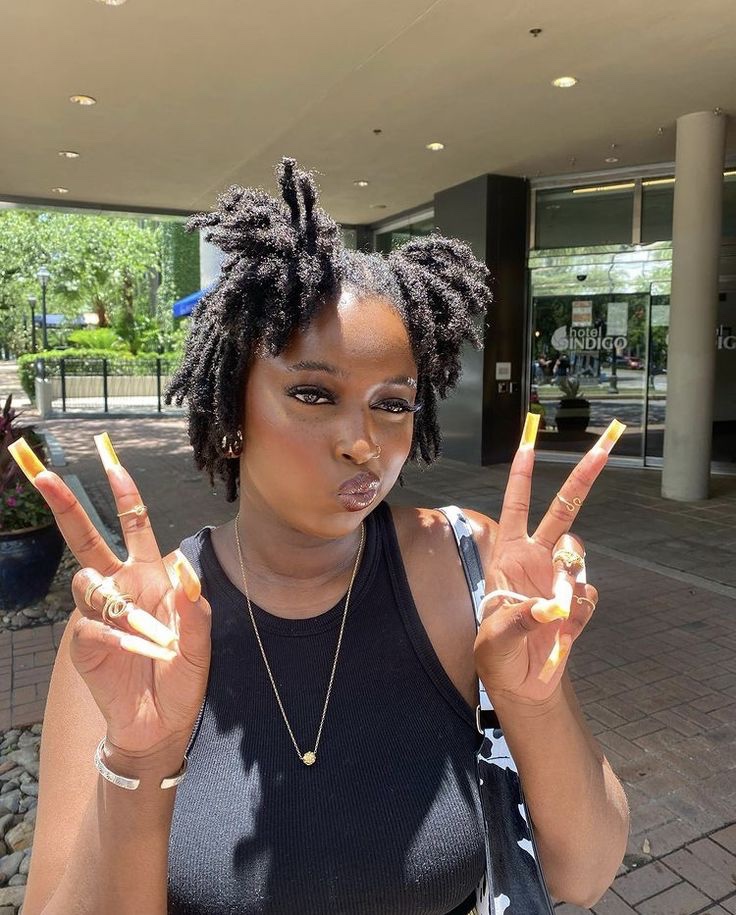 Create this simple style by separating two small sections of your hair at the front and letting the rest fall back.
Let down one or two strands from either side for a chicer look.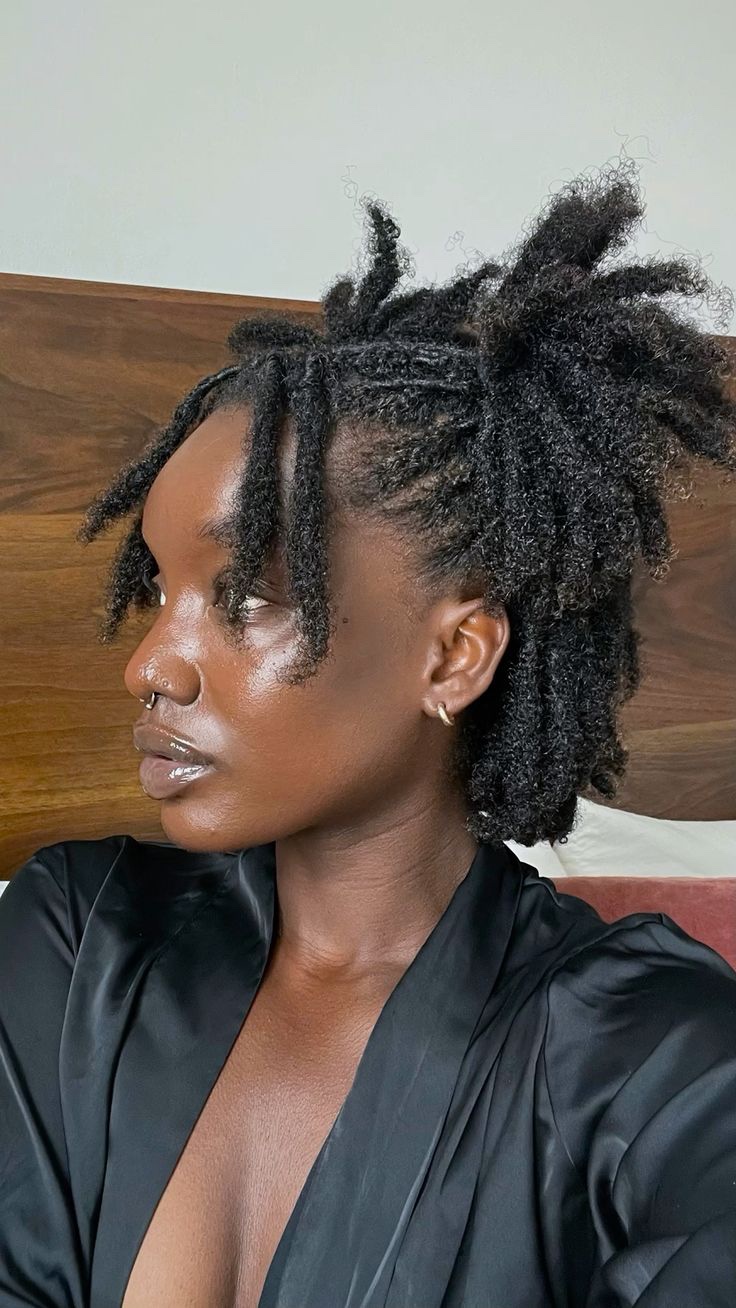 Add a trendy twist to your loc style by cutting bangs that frame your face. It's a chic and bold look that can be tailored to your liking.
2. Half Up-Half Down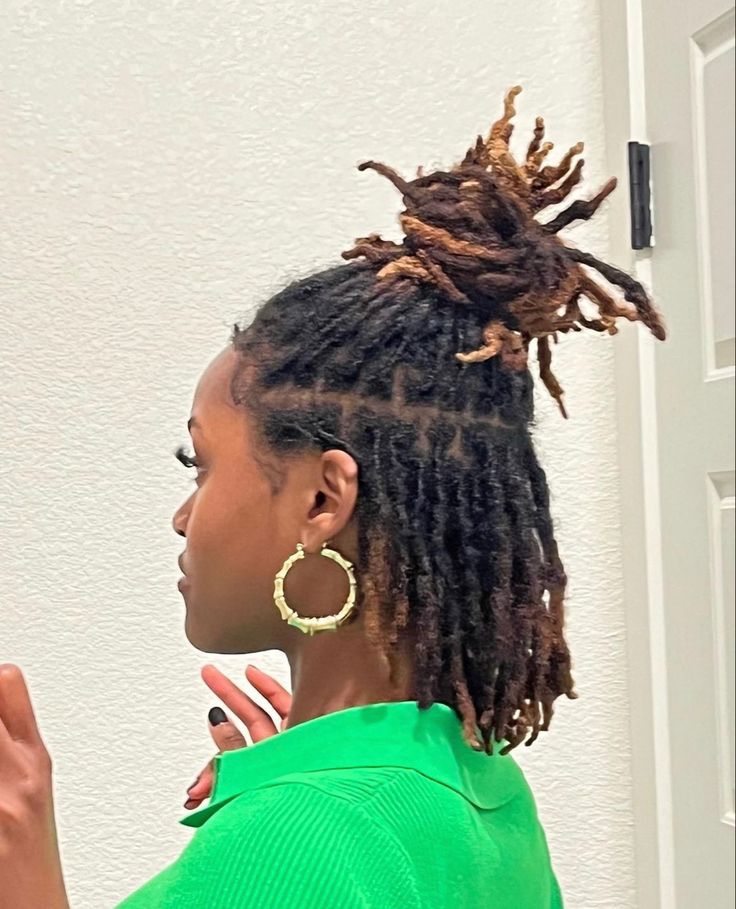 For this simple style, secure the top half of your locs into a bun while leaving the rest to flow freely.
Where you choose to hold the bun is up to you; holding it closer to your forehead can enhance your frame.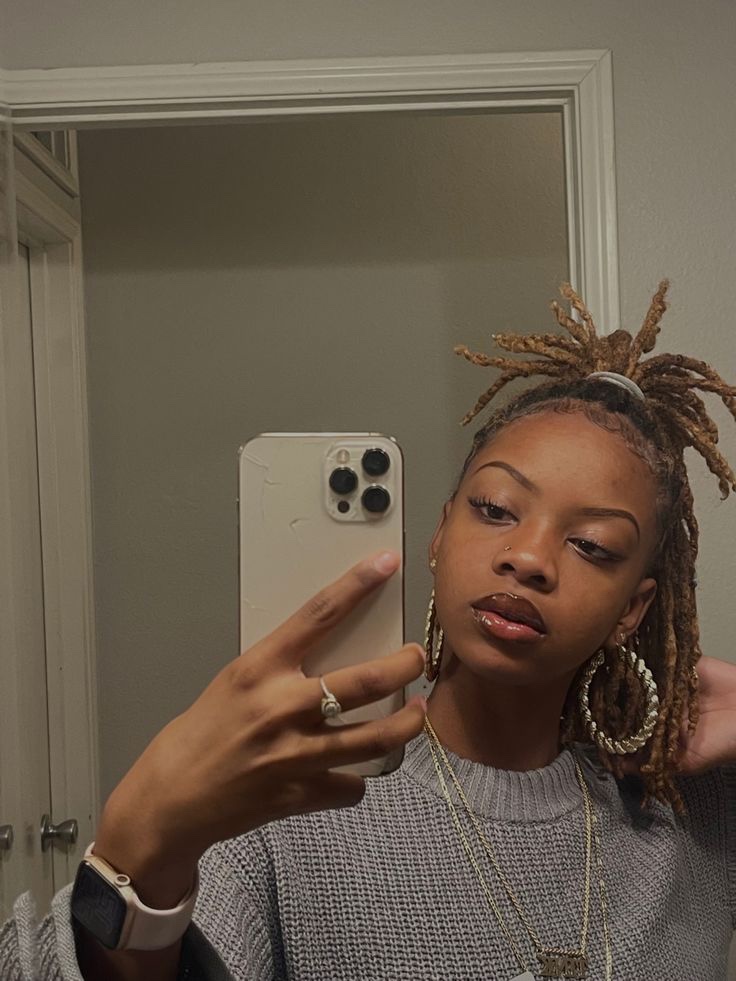 3. Messy Bun
Hold your hair up (gently) to create a high ponytail, using an elastic hair tie. Pull your hair through the elastic to form a bun, then strategically pull it apart to create volume.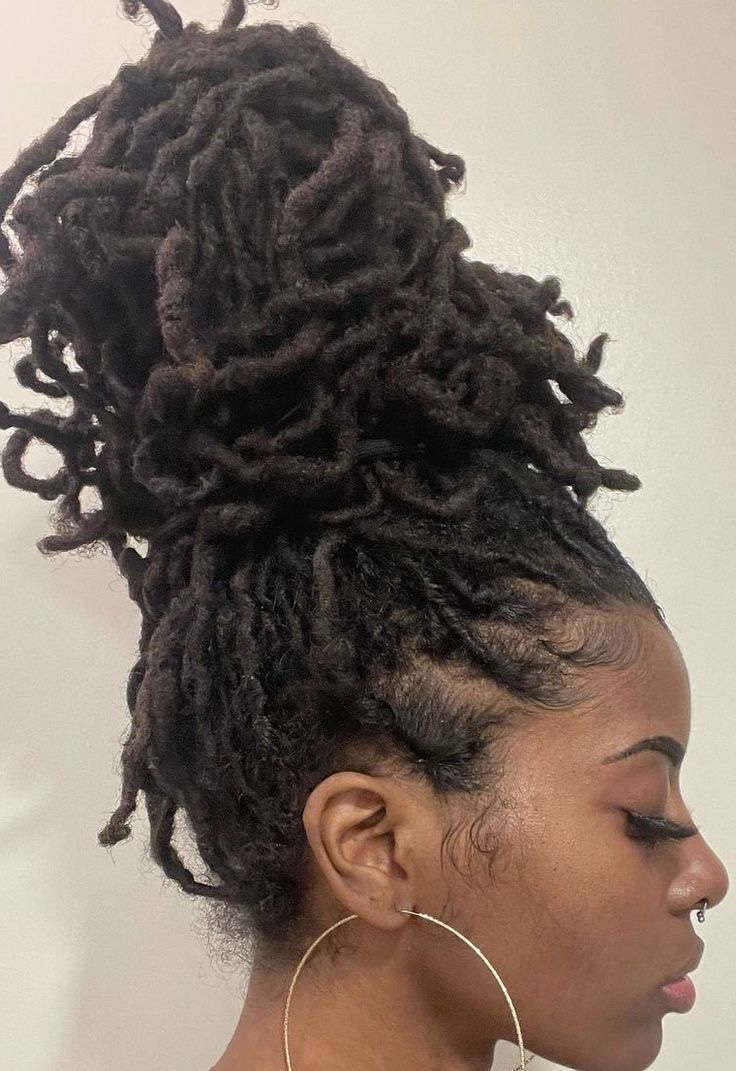 4. Puff/Bun With Loose Locs
If you're going for a trendy laid-back look, this is perfect for you. Simply hold your locs in a low puff and pull out a few locs to hang free from the back and sides.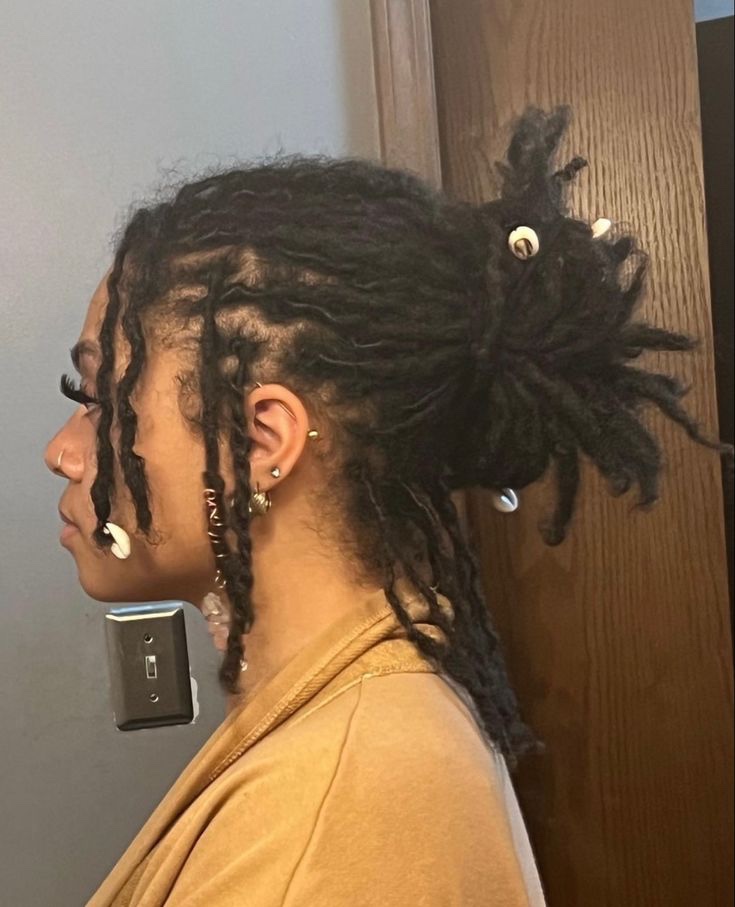 If you're going for a trendy laid-back look, this is the perfect fit. Simply hold your locs back in a simple puff, and pull out a few locs from the back, sides or even front to let them hang loosely.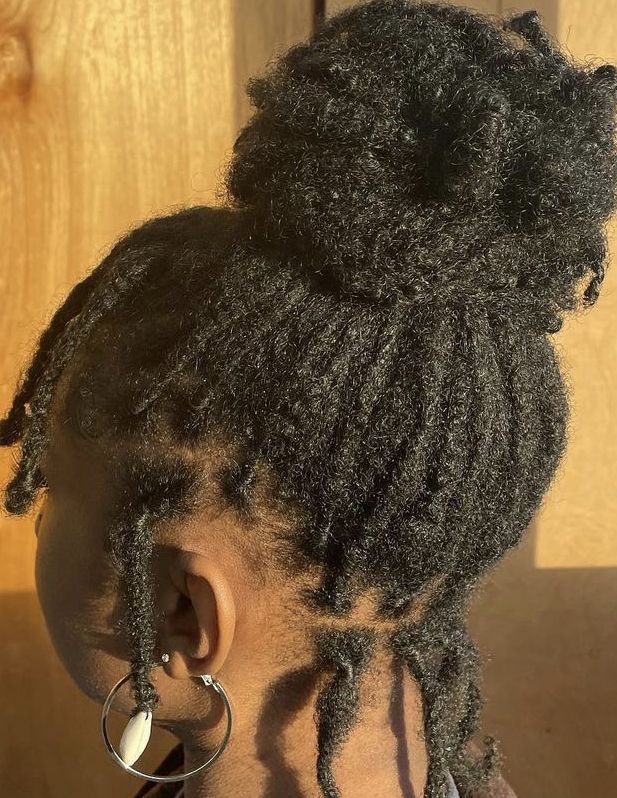 5. High Puff-Low Bangs Combo
Let a few locs fall as bangs in your face and gather a section of your locs into a high puff using a loc-friendly hairband.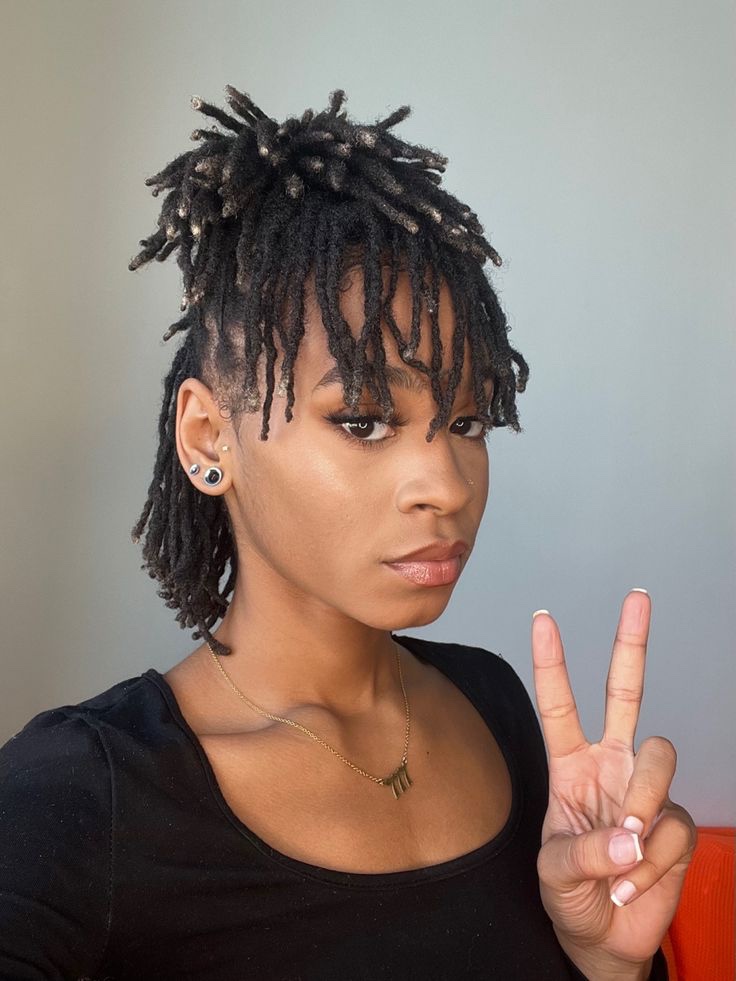 6. Loc Cornrows
Achieve this style by separating your hair into vertical sections, either from your hairline to the nape of your neck or halfway through. Cornrow or use rubber bands to secure the end of each braid.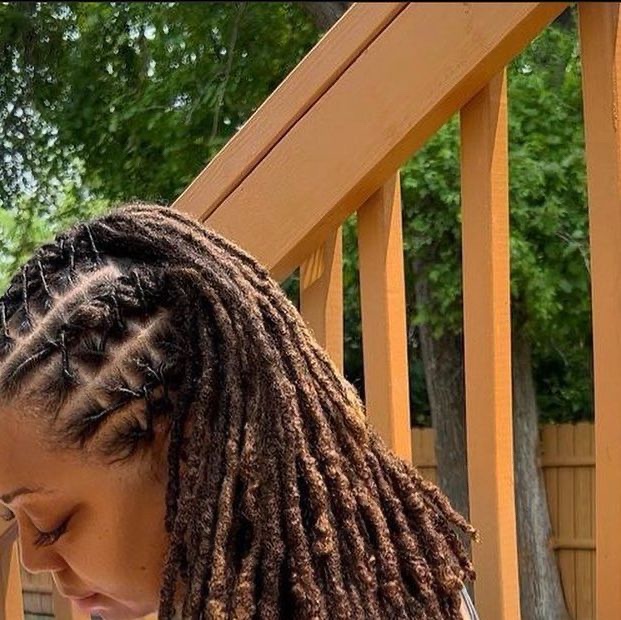 7. Simple Side Part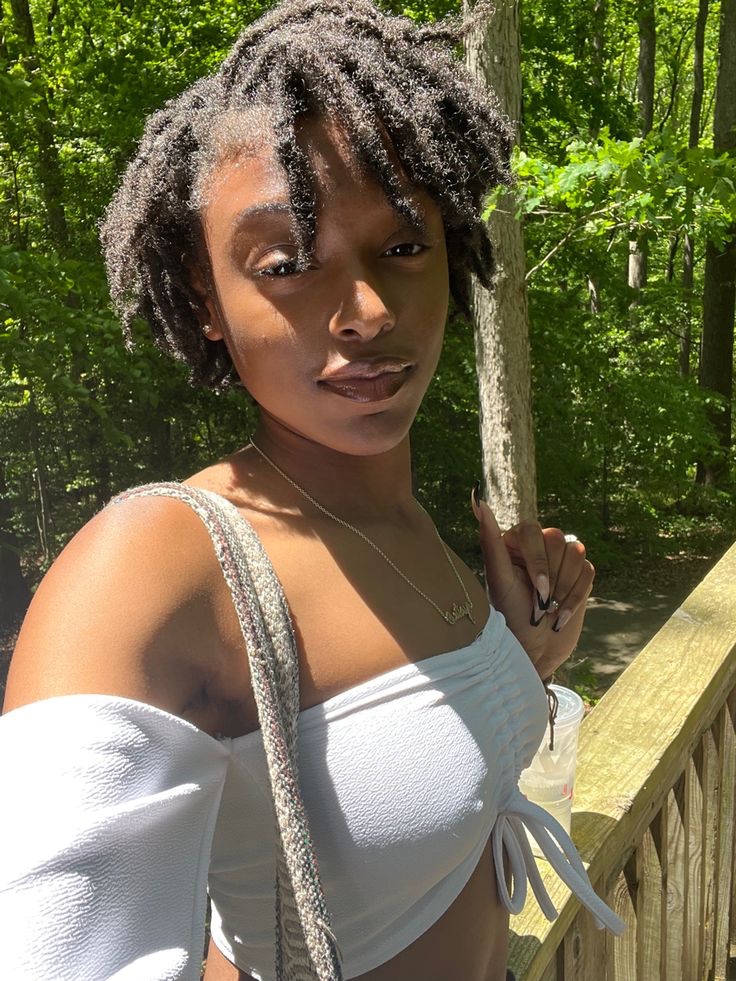 Starting from one corner of your head, lay your hair to the desired side and there you have it, a simple side part.
8. Chunky Twists
Starting with two locs, wrapping them around each other until the twist is complete. Secure the ends with a small hair band or string and repeat all over.
To get two styles in one, remove the twists when you're ready to reveal beautiful waves.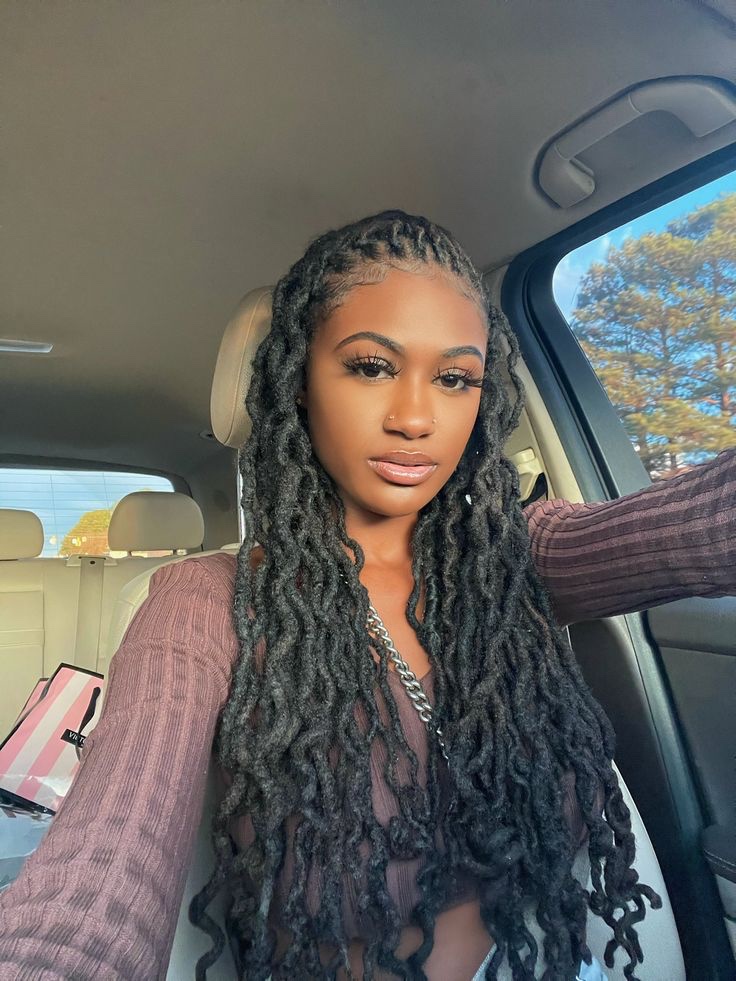 9. Loc Bantu Knots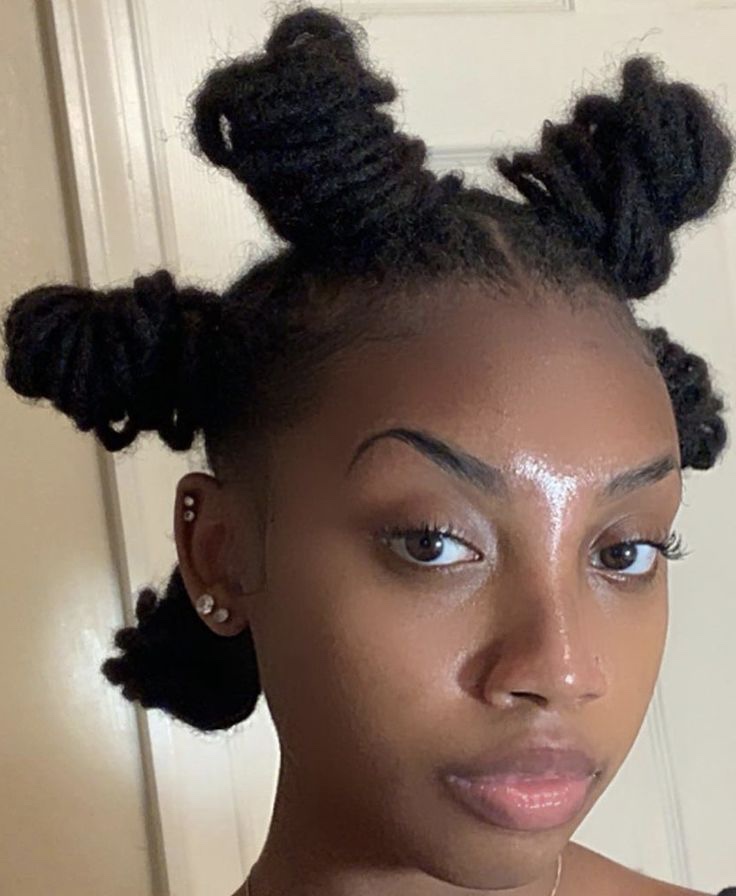 Bantu knots are short spiral knots of hair wrapped around itself. To create them in locs, separate your locs into small sections. Roll each section of hair together and twist it around, then tuck the end under the twist.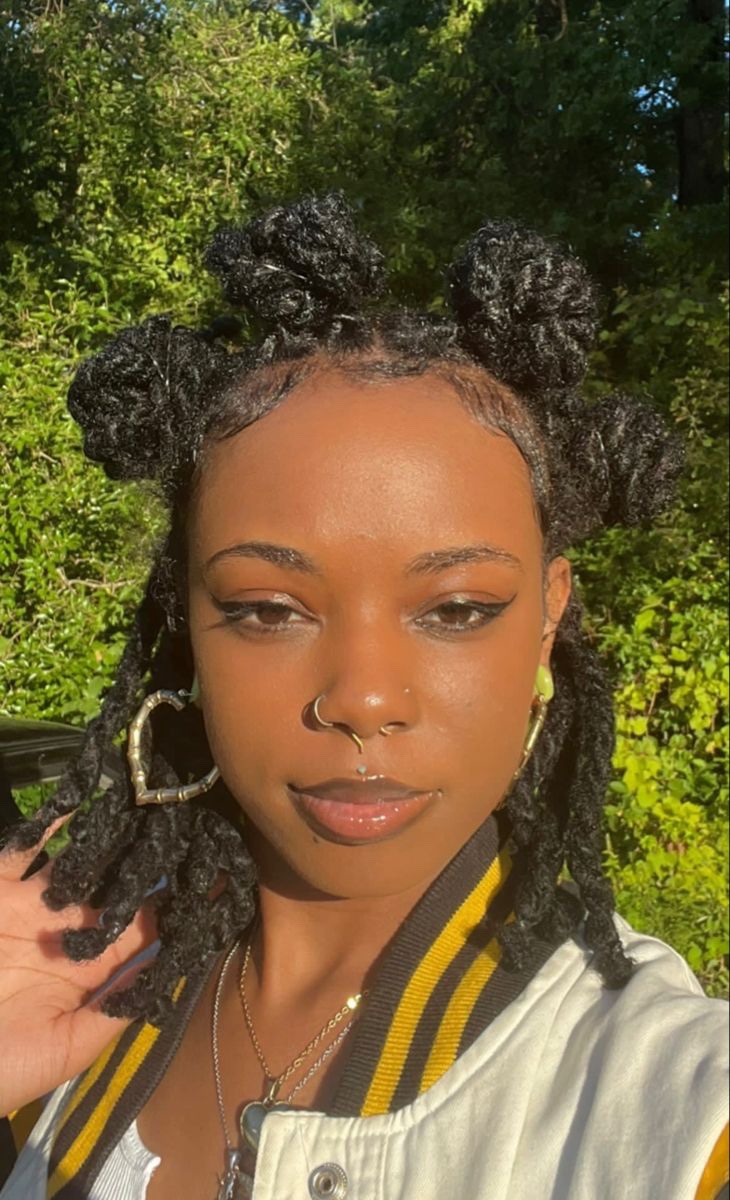 10. Side Swoop
Make a cute side swoop with your locs beneath two high puffs. Make the look come together with some colorful clips.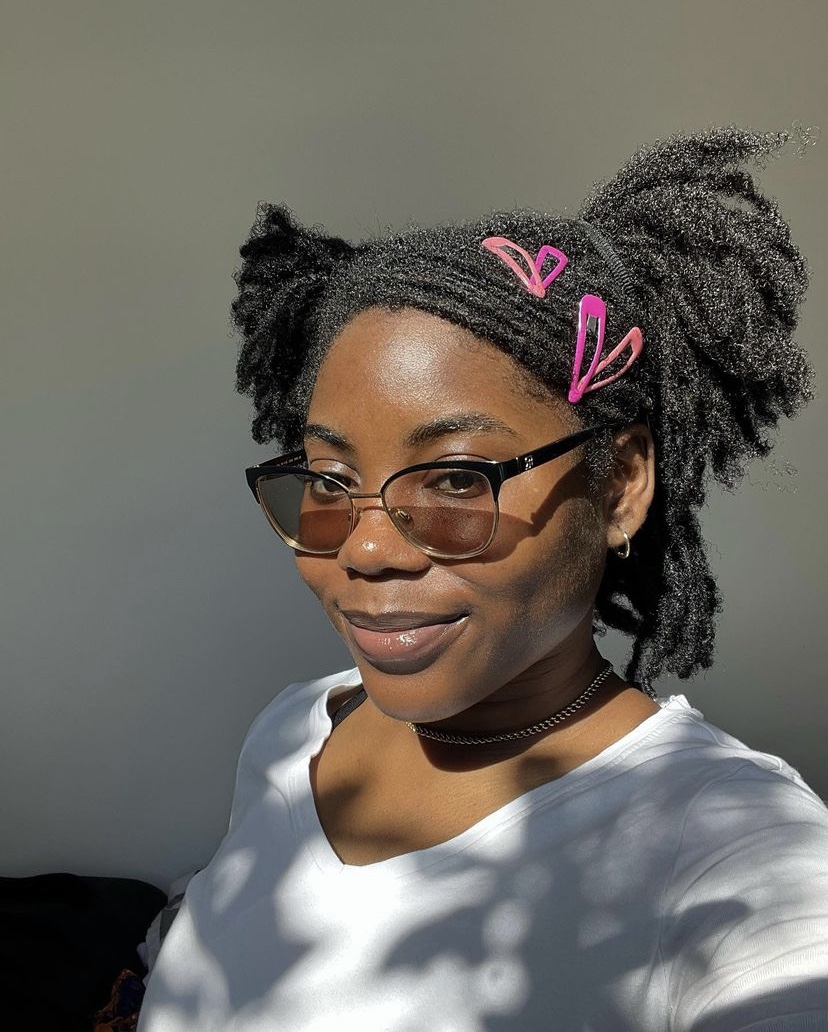 11. Headband Loc Bangs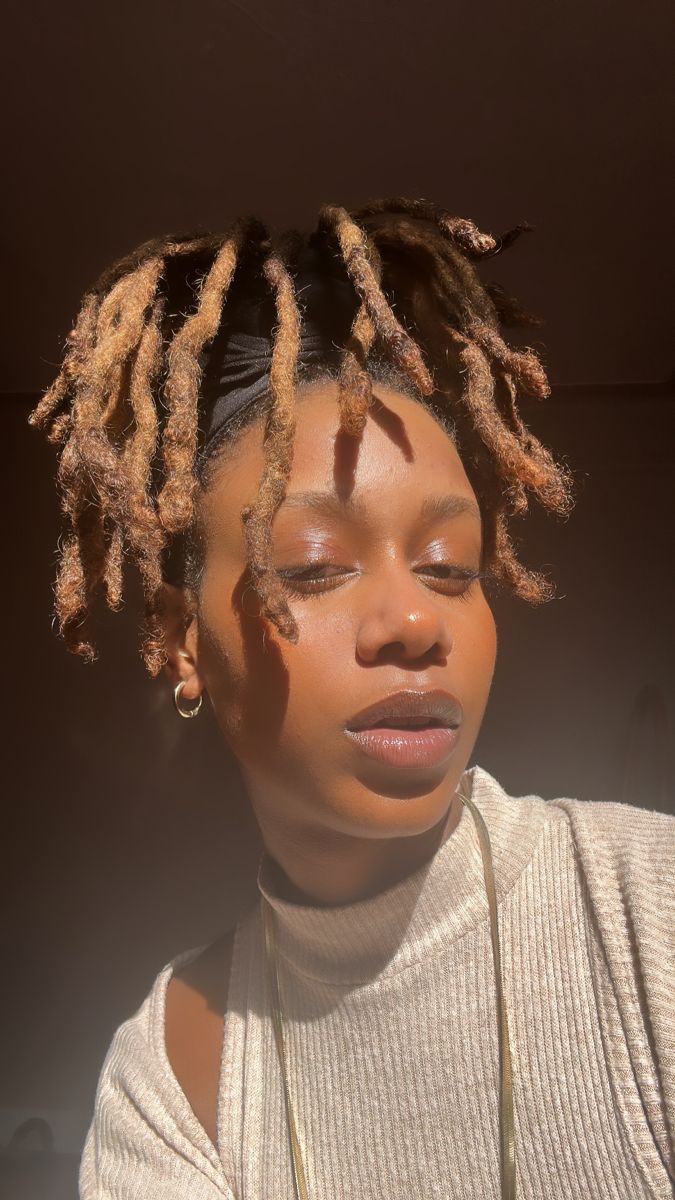 Use a hairband or hair cloth to hold up your locs and let them fall around your frame like bangs.
12. Short Loc Pigtails With Bangs
Achieve a trendy look without too much effort with this simple style. Hold your loc pigtails with bold hair accessories like scrunchies for extra flair.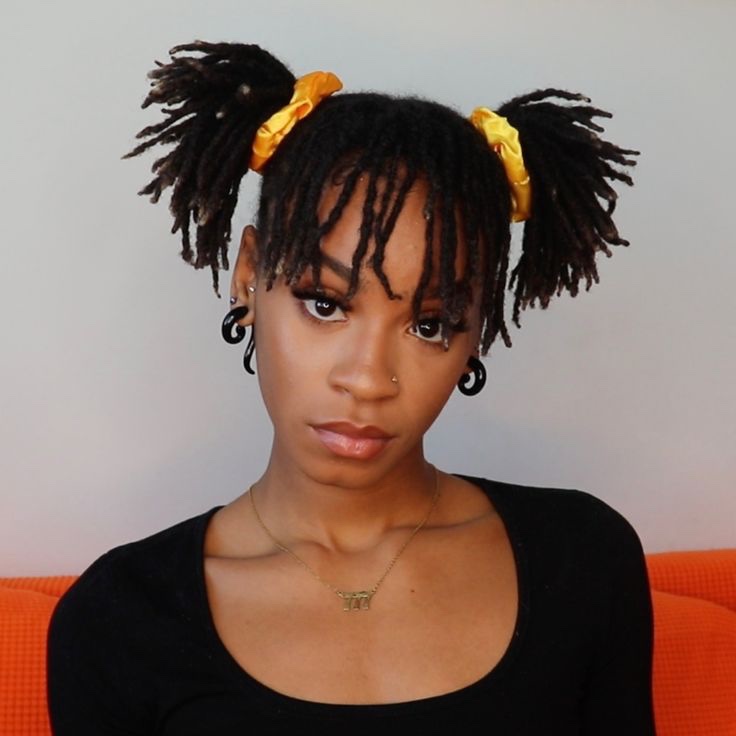 13. Pop of Color
Use a temporary, wash out hair color to switch up your style for a few days. This is an excellent way to experiment with different shades.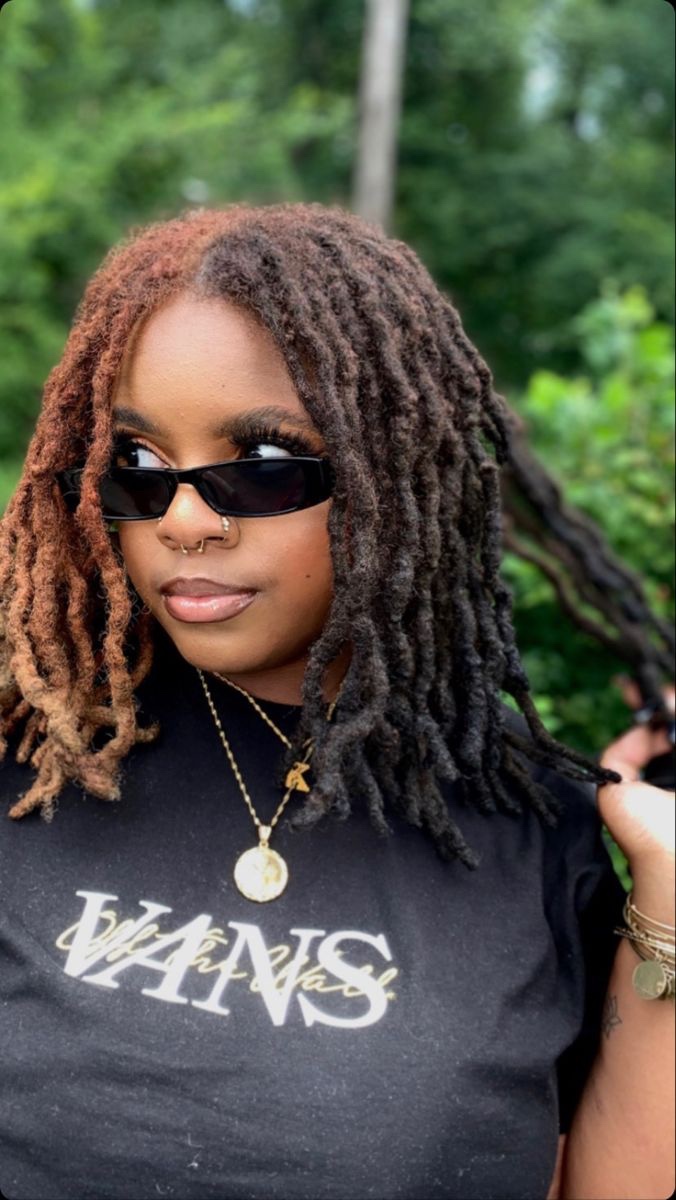 14. Side High Pony
Using an elastic hair tie, bring your hair to one side toward the front of your head to create a high ponytail. Hold everything in place with a hair scarf and accentuate your locs with some charms if you like.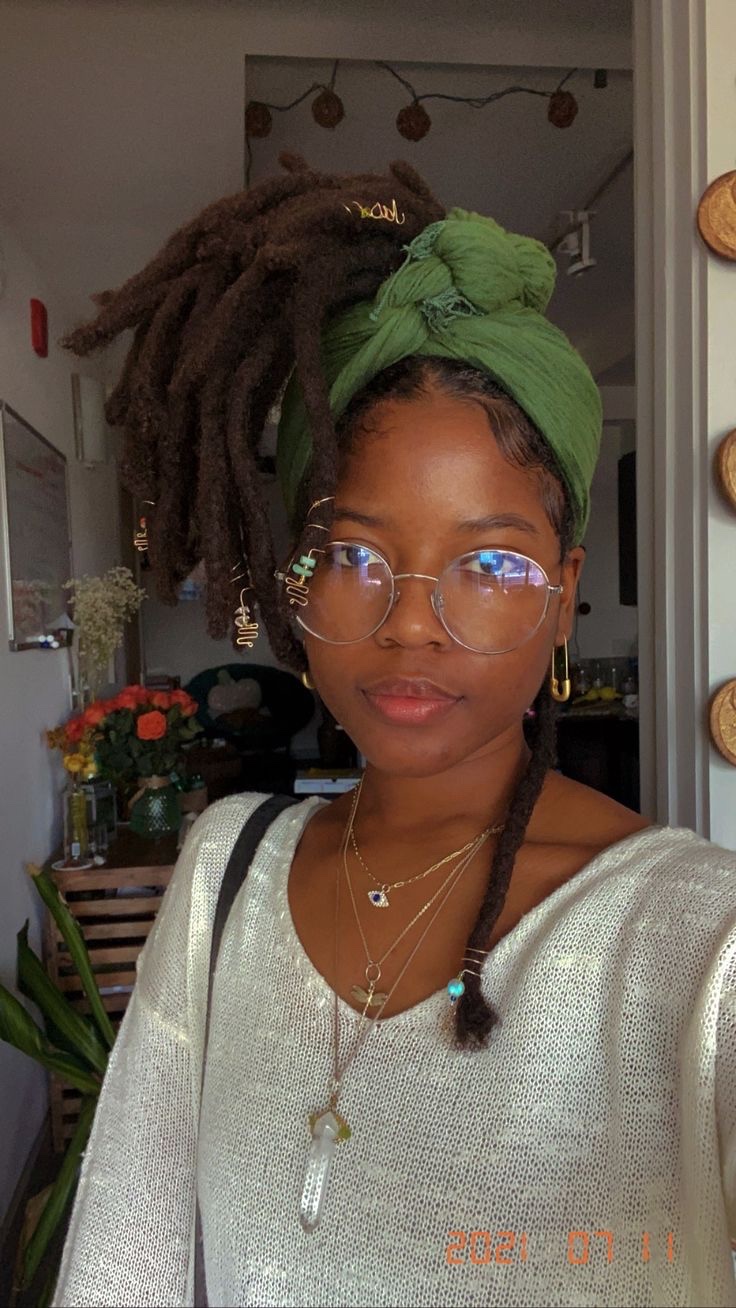 15. Loc Jewelry Accent
Add a touch of glamour with decorative loc jewelry like cowrie shells, beads and cuffs. These accessories can instantly elevate your loc style.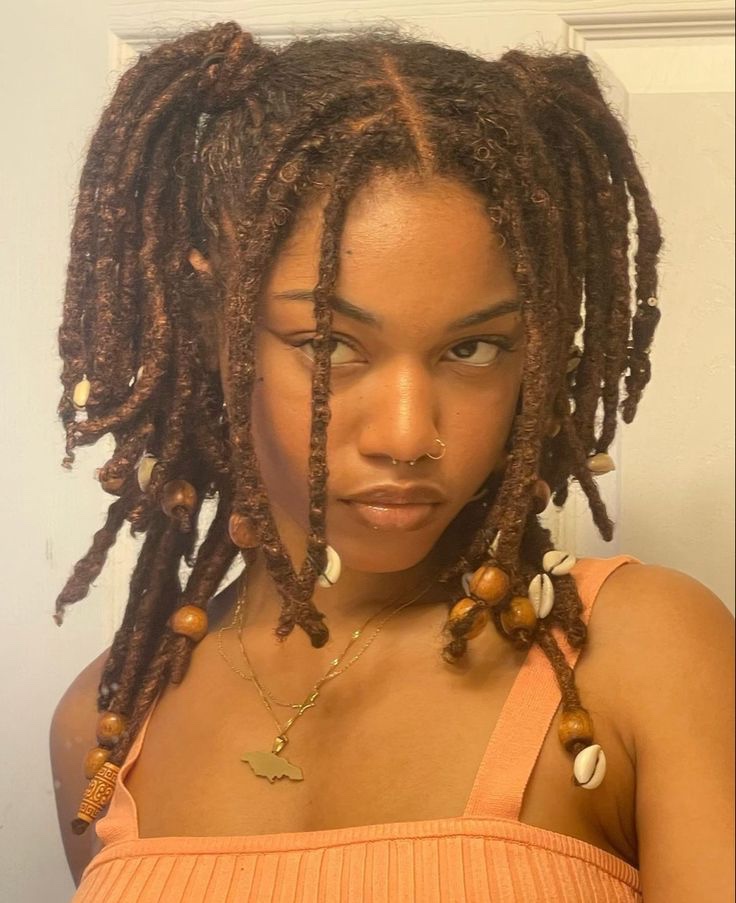 16. Classic Pineapple
Push the locs on top of your head forward to create volume and style.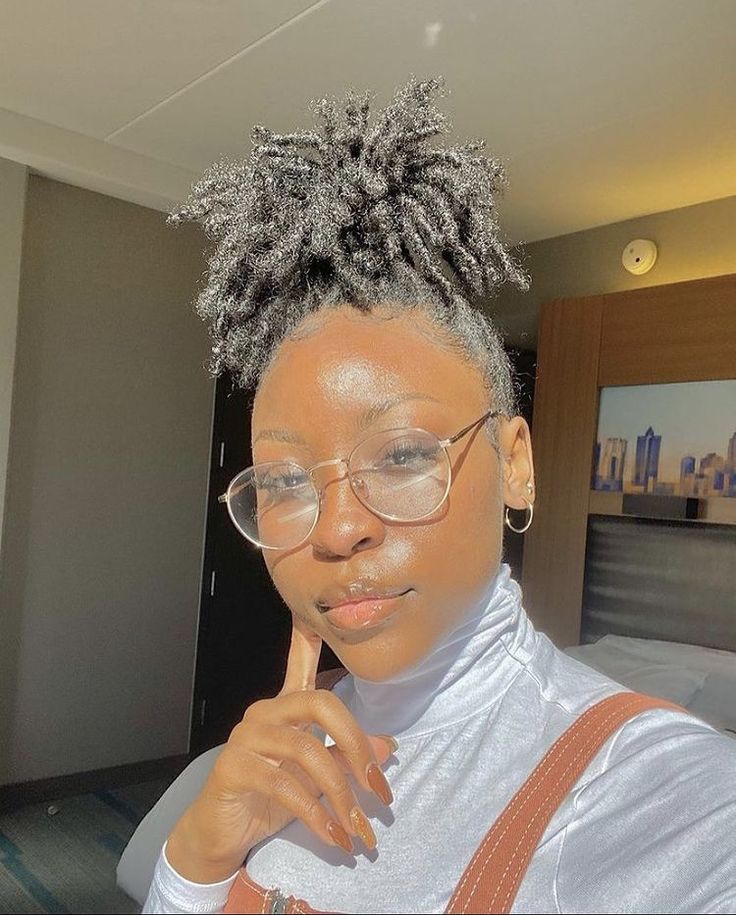 17. Loc Bob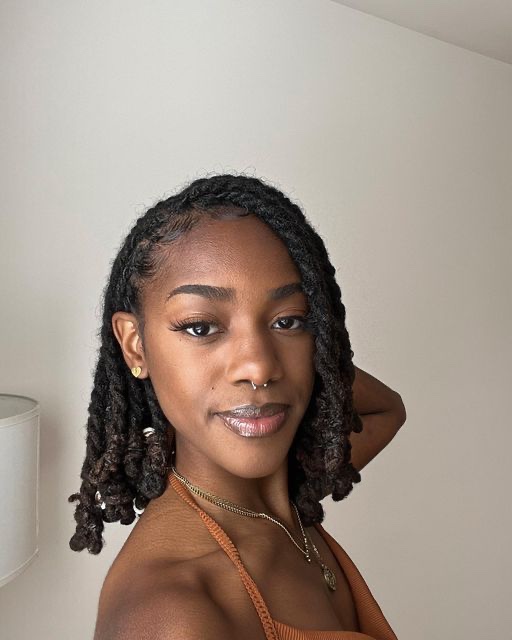 Shorter locs can be incredibly stylish. Starting from the length you want, twist the other end of the loc upwards and hold it in place. Do this for all your locs to rock this contemporary and low-maintenance look.
18. Loc Wraps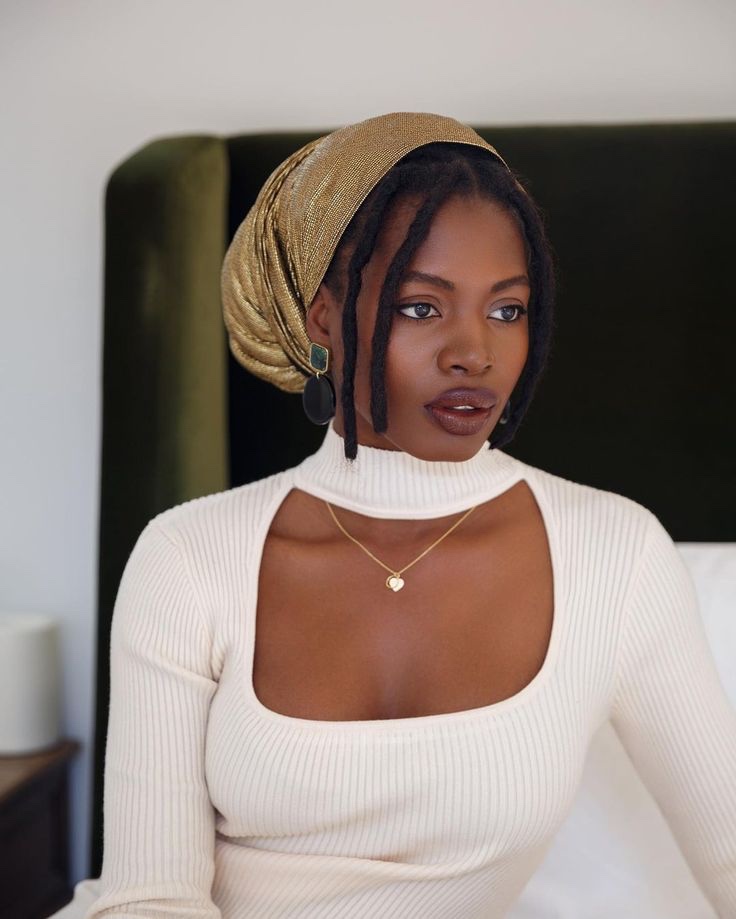 Experiment with fabric wraps, scarves or headbands to accessorize and add a pop of color to your loc style.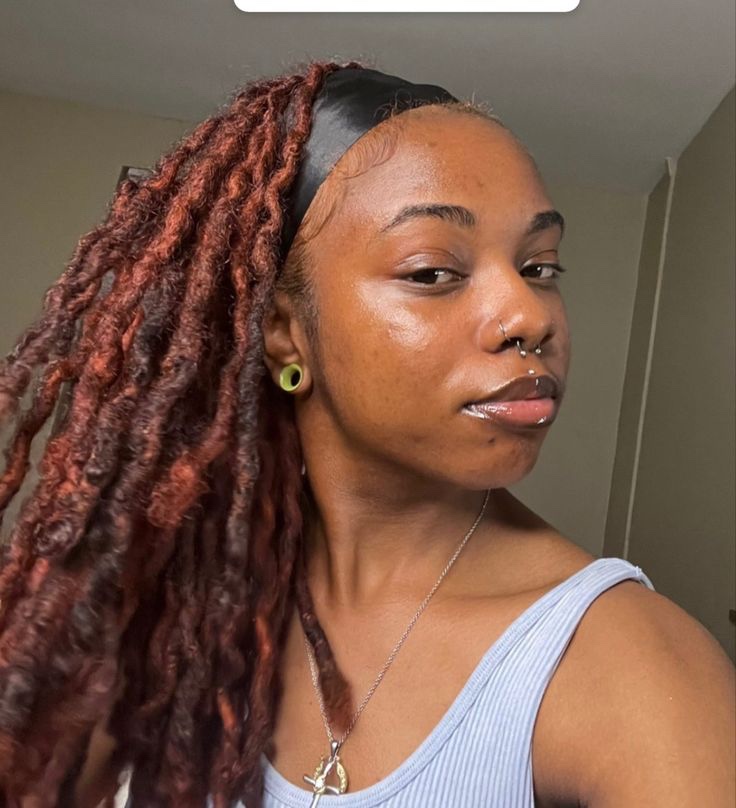 19. Spiral Locs
Get creative with your locs with this spiral loc-do. It's doable with both short and long locs.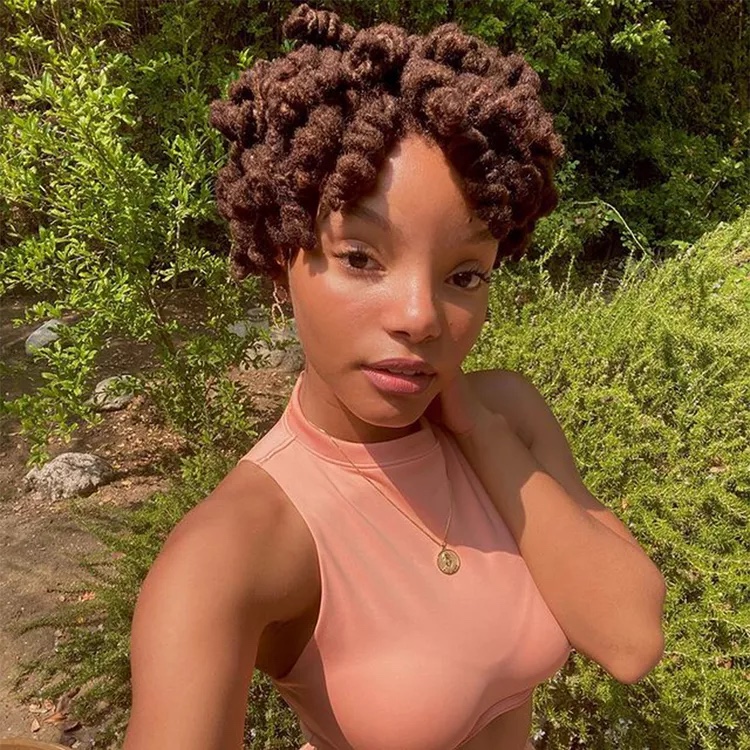 20. Heart Buns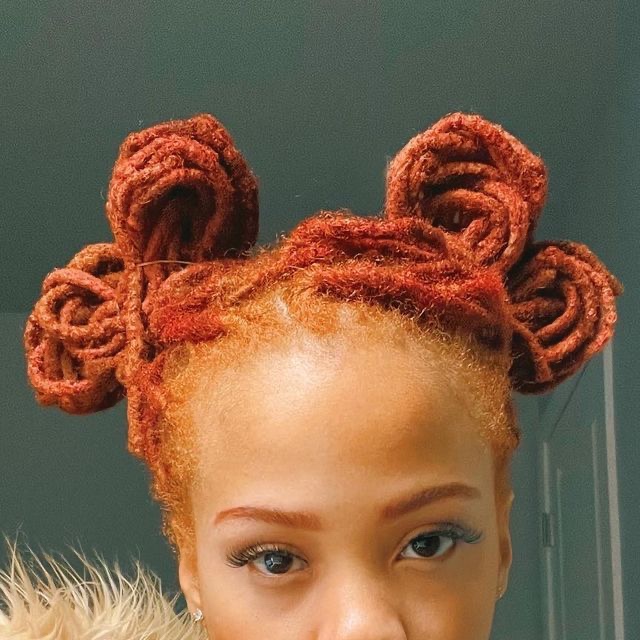 In as much as it seems difficult to make heart shaped with your loc bun, the style is achievable. All you need are strong hair ties to While this heart-shaped 'do may be a bit more intricate, it's definitely doable to DIY at home. You'll just need a strong hair elastic to ensure your locs stay in place.
21. Temporary Bangs
If you're looking to get bangs without having to cut some of your locs short, then you'll love this style. Section off a few of your locs at the front and wrap the ends to make them shorter.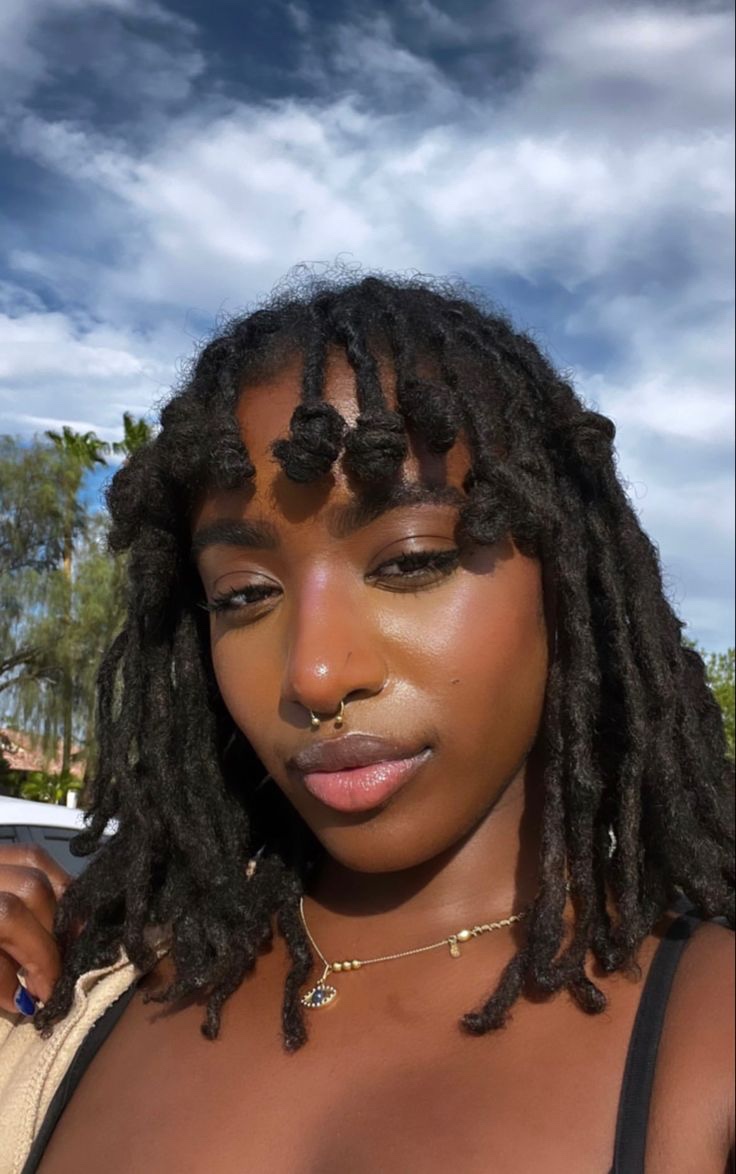 22. Claw Clip Styles
Claw clips can be a versatile and stylish way to manage and style locs. Enjoy experimenting with this versatile styling accessory!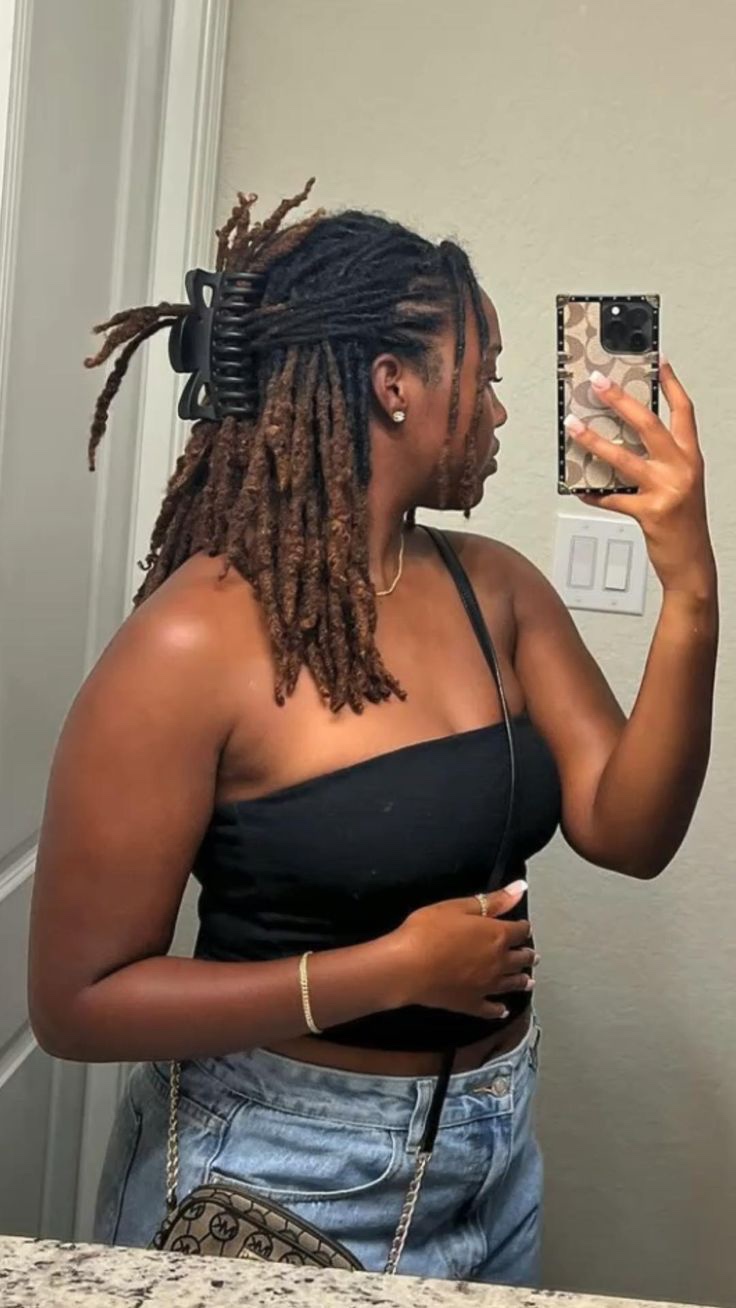 23. Playful Look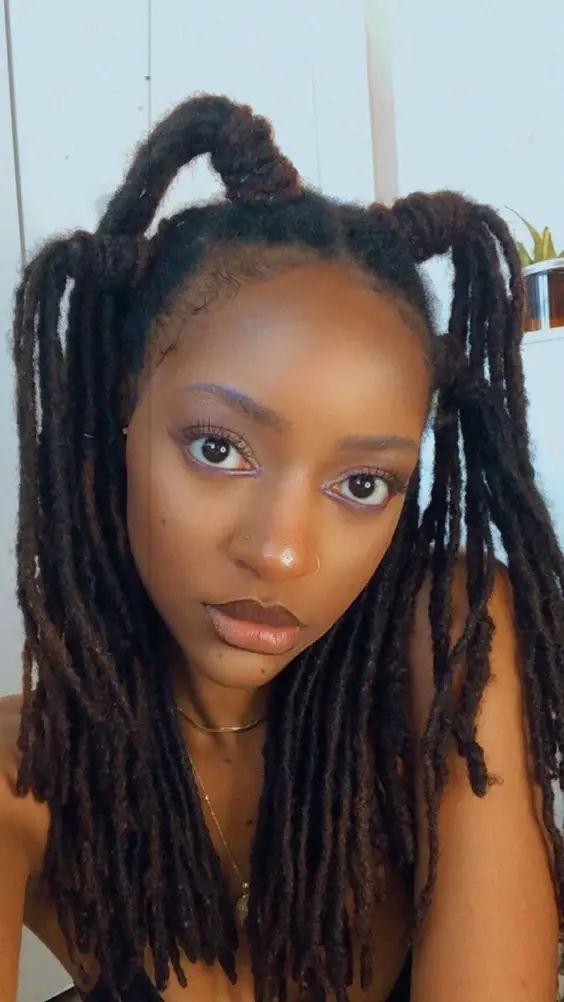 Channel your inner child with this simple look. Use your locs to wrap around each other and create these individual updos.
Be careful not to hold your hair too tight as you do so.
24. Side Part
Creating a side part with locs is a simple yet stylish way to change up your look. Spice up the look with colorful hair clips to make your locs stand out.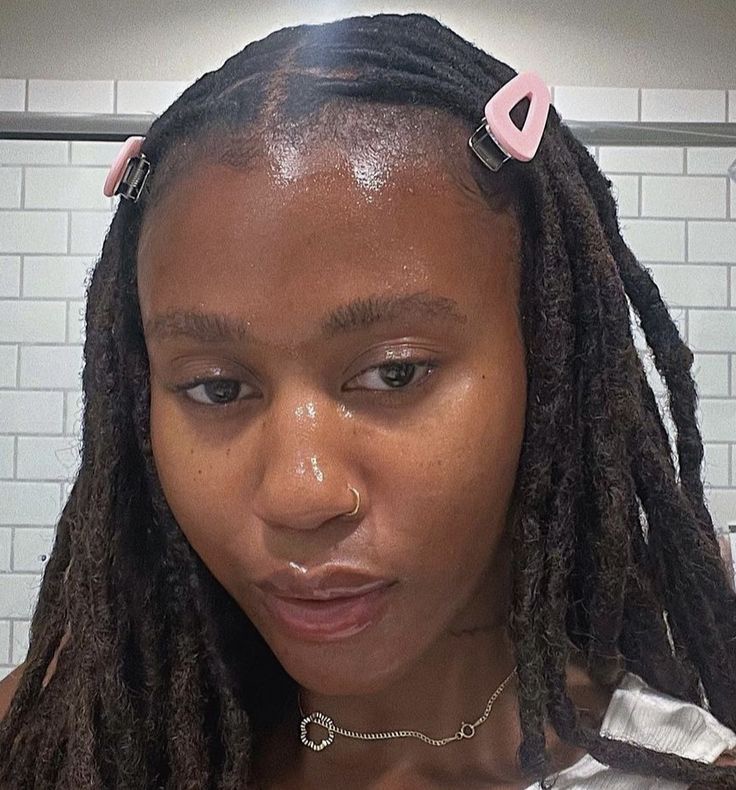 All in all
Don't be afraid to have fun with your locs. The beauty of locs lies in their versatility and ability to reflect your individual style. So, go ahead and try these out.
However, as you do so, take care not to pull too hard at your hair in an attempt to achieve a sleeker look. This can result in physical pain and hair loss, especially around your edges.
Don't forget to feed your locs with moisture before and after styling. You'll love our guava-leaf and rosemary-infused Tsavorite Spritz Moisturizer Hair Spray.
And remember, you are a gem.