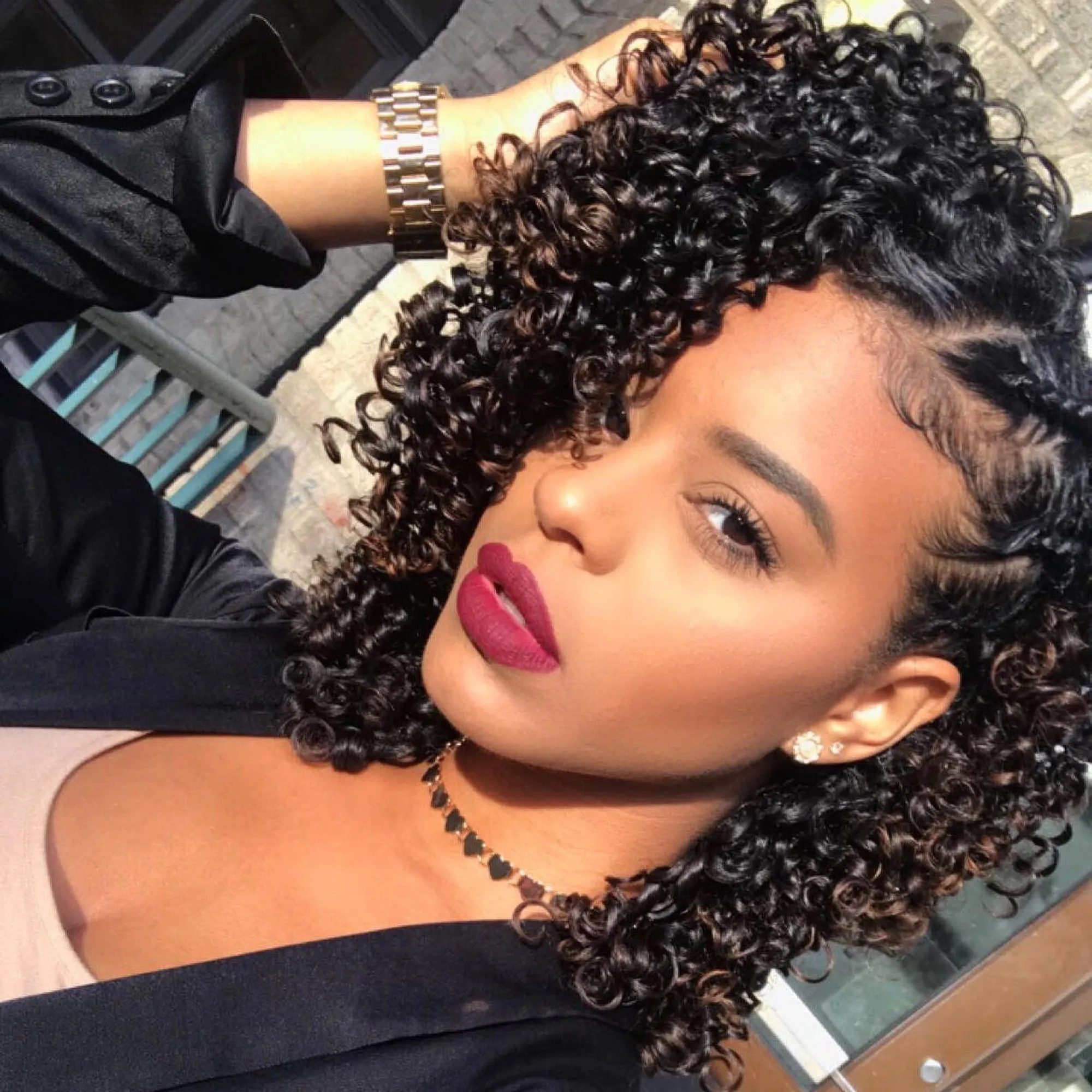 A Short Tutorial on How to Lay Your Edges.
December 13, 2022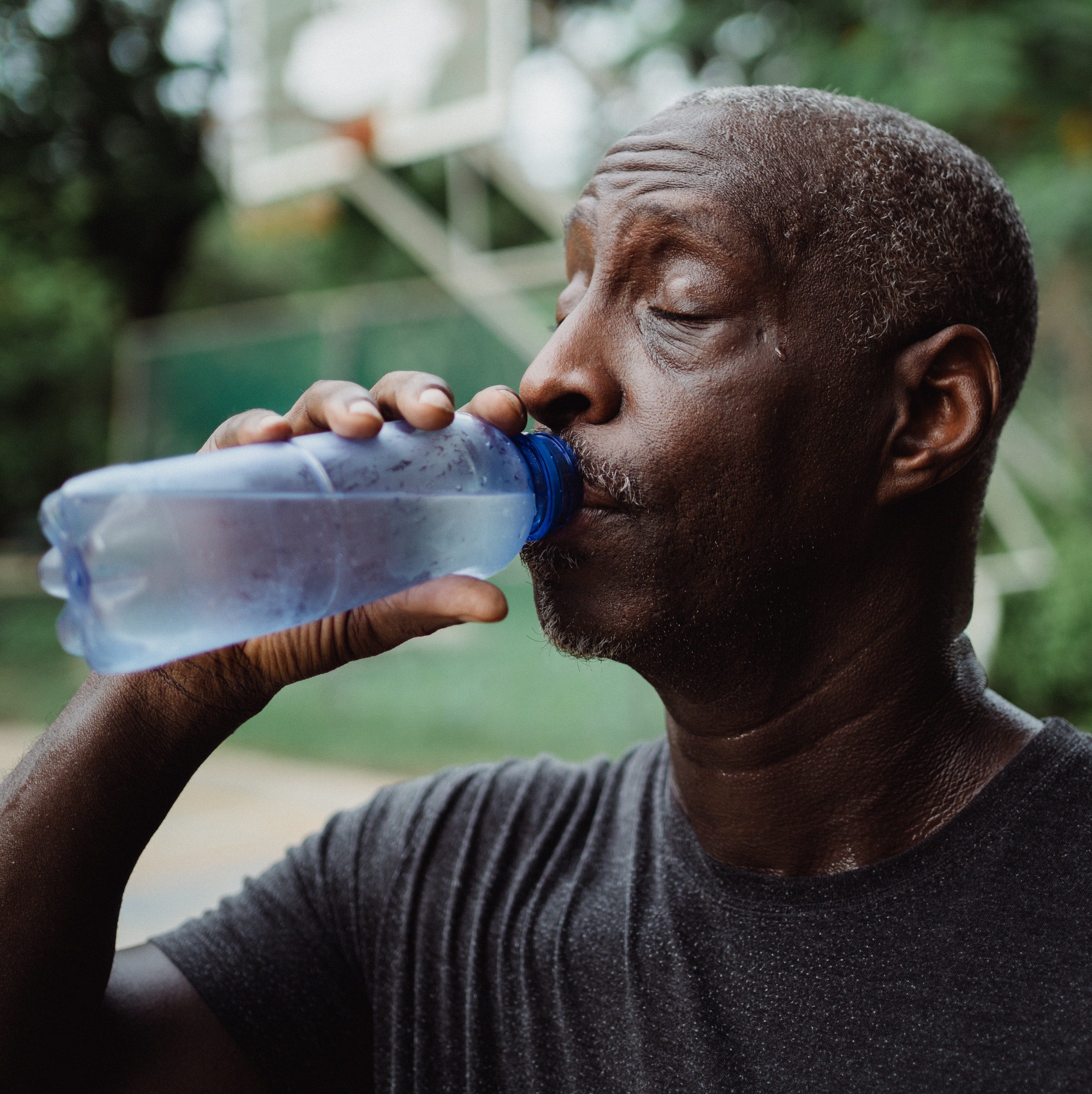 Benefits of Water for Healthy Hair and Skin.
December 14, 2022
One of the most intrinsically historic and iconic African hairstyles of all time is dreadlocks. For natural hair dreadlocks are considered to be one of the best protective hairstyles because they do not require any chemicals to create.
Did you know that dreadlocks are also the best hairstyle for hair growth? Dreadlocks help the hair retain moisture, and don't put too much stress on the scalp.
Some of the earliest depictions of dreadlocks date back as far as 1600–1500 BCE in the Minoan Civilization, one of Europe's earliest civilizations, centred in Crete (now part of Greece). Frescoes discovered on the Aegean island of Thera (modern Santorini, Greece) depict individuals with long braided hair or long dreadlocks.
In ancient Egypt, examples of Egyptians wearing locked hairstyles and wigs have appeared on bas-reliefs, statuary and other artifacts. Mummified remains of Egyptians with locked wigs have also been recovered from archaeological sites.
One minor setback is that dreadlocks require a lot of time to mature but they can grow eons of length within the shortest time.
If you're not patient enough, you can try faux locs however, the sky is the limit when it comes to dreadlocks. Here are 5 dreadlock hairstyles you should try out that are convenient for both home and work.
1. Long Dreads
If you have long natural hair, these dreadlocks will definitely be your paradise. With your natural hair, your patience will be rewarded when it comes to a long hairstyle.
It takes at least 3 years for your locks to reach shoulder length from scratch. So in order for you to successfully have long dreads in your natural hair, you should have either grown it for over 4 years or you should be ready to welcome extensions. Your hair would not grow in a straight line. It will grow in different directions within the tangles of your dreadlocks. If you want the long hairstyle without the wait you can put extensions braided in your natural hair. This is illustrated in the video above. This hairstyle goes for a more natural look. It is very maintainable and can last as long as you desire it to. It is very versatile and attractive.
2. Crinkle Dreads
Crinkle dreads are a fun and quirky twist on the dreadlock style. The process to get them is similar to how you'd create mermaid waves on straight hair. Start by making your dreads wet, then plait three locs at a time into braids. Tuck all your braids into a headband and leave to dry. Then, carefully un-braid them. Your dreads will then have cute kinks and waves. This is an excellent technique to try if you miss your curls and coils after growing your dreads in. you can also try it with extensions it will still give the same desired effect.
3. Cornrow Dreadlocks
Cornrows have always been a simple yet iconic style that reached its height of popularity in the 90's and is steadily coming back into the limelight.
When combined with dreads the cornrow is a neat raised hair with the scalp visible. This creates an unusual striking appearance.
Cornrows add a cool twist to your work attire and make you stand out amongst your colleagues. You can never get it wrong with cornrows and that is precisely why this is included among the 5 dreadlock hairstyles you should try out.
Young and old, cornrows don't lie. Also, it is very easy to hydrate and oil cornrows.
4. Rasta Dreads
Bob Marley surely did a great job with bringing these particular dreadlocks into the limelight. Prior to that, unfortunately Rastafarian dreadlocks were considered to be worn by rogue individuals who were into drugs and all sorts of naughty behavior. This has fortunately changed with time.
So, if you are more into Rastafarianism and free living, Rasta dreads are the perfect style for you. This hairstyle is all about connecting with African roots and letting your natural hair grow without interference.
These dreads are a freeform style, as it's particularly important not to use any unnatural techniques to create them. These types of dreads can't be rubbed, cut, or rolled; however, they can be washed as usual.
5. Soft Dreads
Not every dread hairstyle is about an edgy attitude. Soft dreads are delicate, feminine, and understated.
This pretty dreadlocks hairstyle is ideal for when you don't want to go all the way with a bold and outstanding lock style. It's also simple enough to wear every day, and stylish enough for a night out.
Pair this hairstyle with equally soft makeup for a casual yet glamorous finish. Soft dreads can be long or short but whichever way you want it, this style is very simple and definitely eye catching!
There are several different dreadlocks hairstyles and we commit to bringing you more and more of them so watch out for what's in stock.
The best way to maintain your dreadlocks is by moisturizing them and sealing in that moisture with a good thick-ish oil. Some of the best products we recommend for dreadlocks are Livara's Tsavorite Spritz Moisturizer and the Tanzanite Hair Oil. These are easily absorbed by the locks and will boost your hair to grow. The Tanzanite Hair Oil has some peppermint which will leave a fresh feel on your scalp every time you apply it.
As you visit one of our Livara branches to do your new dreadlocks,
Remember you are a GEM