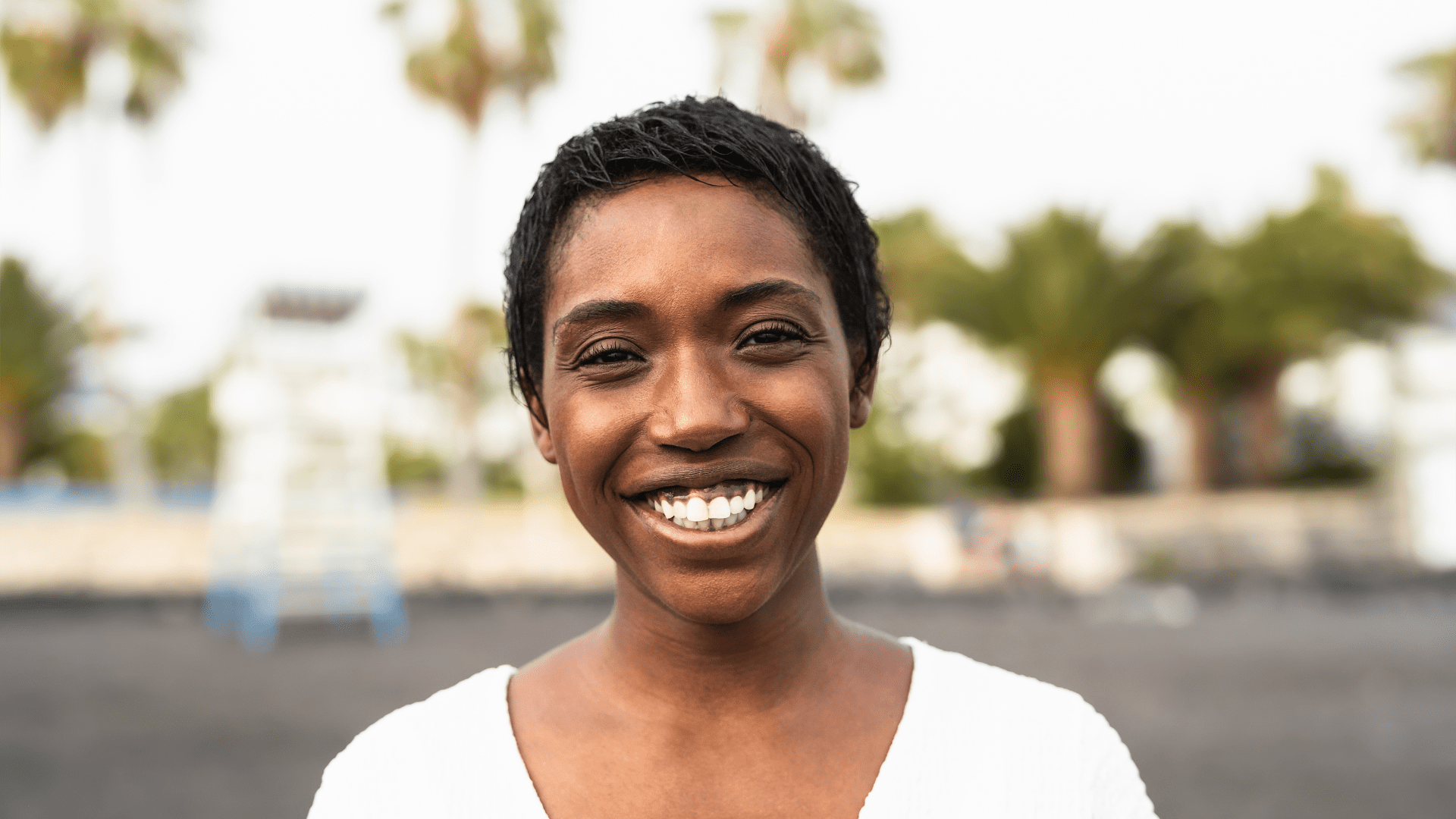 Being the body's largest organ, it important that everyone takes care of their skin. Skincare is an important part of self-care, and for people with darker skin tones, there are certain things to keep in mind to maintain healthy and glowing skin. Here are our top 5 tips:
1. Cleanse and moisturize daily
This may seem like a no-brainer, but it's important to use a gentle cleanser and moisturizer on a daily basis. Cleansing twice a day is crucial, however, some cleansers may be too stripping.
Darker skin looks ashy when stripped of moisture, so using a gentle cleanser that doesn't dry out your skin is essential. Opt for one like our Pearl Facial Cleanser, which will leave your skin feeling hydrated and refreshed.
After cleansing, make sure to apply a moisturizer that's suited for your skin type. Whether you have oily, combination, or dry skin, we have an amazing selection of moisturizing butters you can pick from.
Look for ingredients like shea butter and cocoa butter, which will nourish your skin and help maintain its natural moisture barrier.
2. Don't over exfoliate
Over-exfoliation can strip away essential oils and cause your skin to become dry, sensitive, and even red.
Therefore, limit exfoliation to twice a week and choose gentle exfoliants, such as scrubs that contain ground coffee or chemical exfoliants containing AHAs and BHAs. Some common AHAs include glycolic, lactic, and citric acids, while salicylic acid is the most common BHA.
3. Always wear sunscreen
One of the biggest concerns for people with darker skin is hyperpigmentation, which can be caused by sun damage. Sun damage can cause premature aging and even skin cancer.
People with darker skin tones may think they don't need sunscreen as much as those with fair skin, but that's a common misconception.
Everyone should be wearing sunscreen on a daily basis to protect their skin from harmful UV rays. Look for a broad-spectrum sunscreen with an SPF of at least 30. If you want to cut down on the number of items in your skincare routine, you can opt for a moisturizer that comes with SPF.
4. Look out for dark spots
People with darker skin tones can be more prone to experiencing skin discolorations, such as dark spots. These can be caused by acne, sun damage, or other factors like inflammation and hormonal changes.
To prevent and treat dark spots, use products that contain ingredients like vitamin C, kojic acid, glycolic acid or niacinamide. It's also important to avoid picking at your skin or popping pimples, as this can cause further damage and lead to scarring.
It's also important to seek advice from a dermatologist to get an accurate diagnosis and the best treatment options for your specific skin type. They can recommend treatments like prescription creams or chemical peels to help fade the spots and even out your skin tone.
5. Eat a balanced diet
Your skin's health is not just about what you put on it – it's also about what you put in your body. What you put in your body can have a big impact on the health of your skin.
A diet that's high in processed foods, sugar, and alcohol can lead to inflammation in the body, which can manifest as skin problems like acne.
On the other hand, a balanced diet that's rich in fruits, vegetables, lean protein, and healthy fats can provide your skin with the nutrients it needs to look and feel its best.
Takeaway
By following these 5 essential skincare tips, people with darker skin tones can maintain a healthy, glowing complexion. Remember to be patient and consistent with your skincare routine, and always listen to your skin's needs. With the right care and attention, you can achieve beautiful, radiant skin. Because you are a GEM.