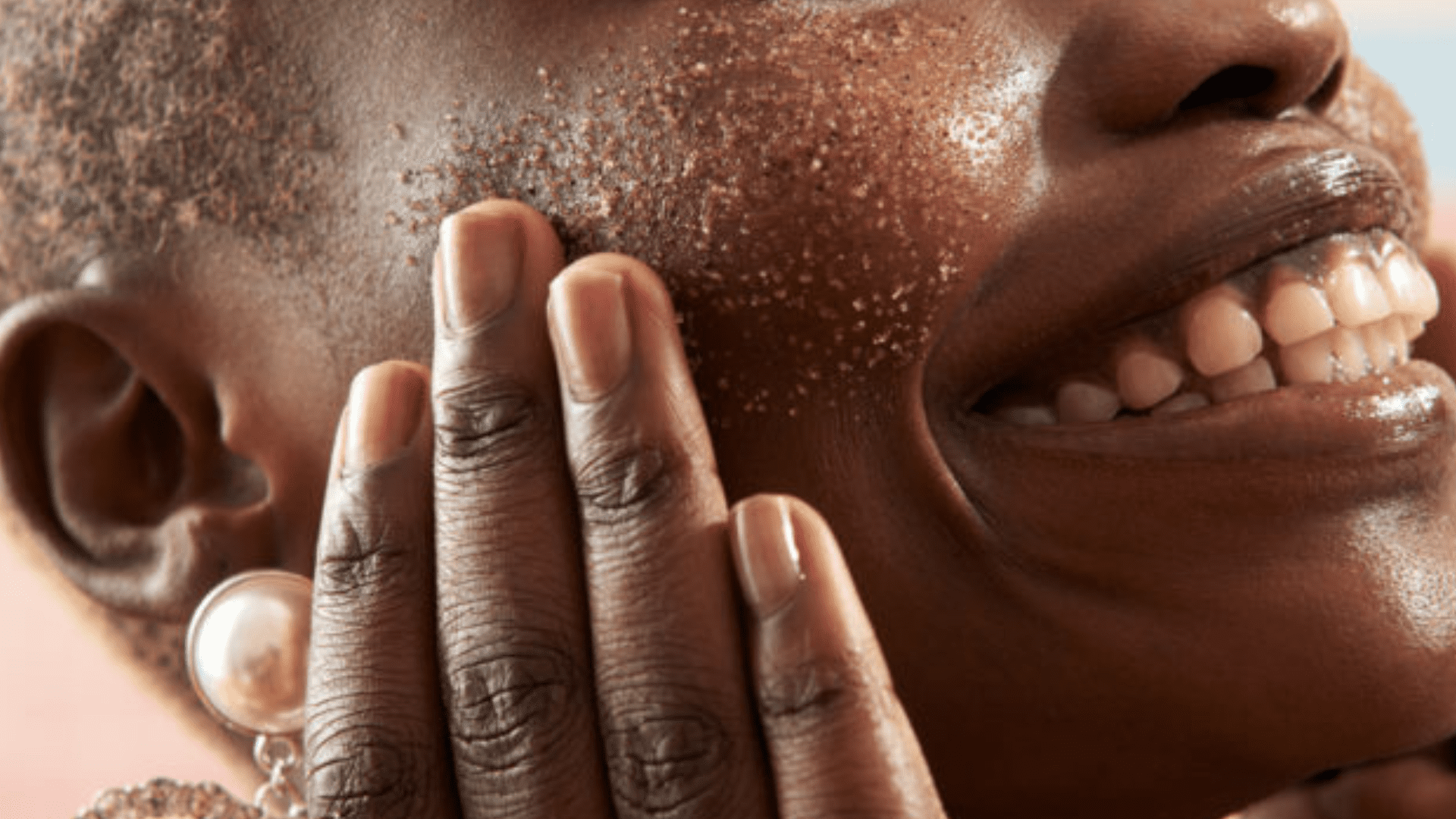 Exfoliating your skin is an important part of your skincare routine. It involves the removal of dead skin cells on the surface of your skin to reveal fresher, smoother, and healthier skin.
While exfoliating is great, doing it too harsh or often can cause damage to your skin. In this article, we'll be exploring everything you need to know about exfoliating your skin.
What is exfoliation?
Exfoliation is the process of removing dead skin cells from the surface of the skin. Our skin sheds these cells naturally, but sometimes they can build up, making the skin look dull and rough. Exfoliation can be done using physical exfoliants or chemical exfoliants.
Physical exfoliants involve using scrubs or tools that physically remove dead skin cells. This can include things like face scrubs with ingredients like coffee and sugar, or tools like sponges and brushes. Chemical exfoliants use acids like AHAs (alpha-hydroxy acids) and BHAs (beta-hydroxy acids) to break down dead skin cells.
What are the benefits of exfoliation?
Exfoliating your skin has many benefits. It can:
– Help to unclog pores and prevent acne.
– Brighten the skin and give it a more radiant appearance.
– Improve skin texture and tone.
– Allow other skincare products to penetrate deeper into the skin.
– Stimulate cell renewal and collagen production.
How often should you exfoliate?
Exfoliating too often can cause damage to your skin. You should only exfoliate once or twice a week, depending on your skin type. If you have oily or acne-prone skin, you can exfoliate more often, but be careful not to overdo it. If you have sensitive skin, exfoliate less often or use gentler products.
What are the dangers of over-exfoliating?
Over-exfoliating can damage the skin's natural protective barrier and cause excessive dryness. It can also increase sensitivity to the sun, making you more prone to sunburn.
Additionally, over-exfoliating can worsen existing skin conditions such as acne. It's really important to be gentle when exfoliating and not to apply too much pressure when using physical exfoliants.
What are the best products for exfoliating?
There are many different products available for exfoliating your skin. Here are some of the best ones:
– Face scrubs: These are physical exfoliants that use small beads or particles to scrub away dead skin cells.
– Chemical exfoliants: AHAs and BHAs are chemical exfoliants that work by breaking down dead skin cells.
– Enzyme exfoliants: These exfoliants use enzymes like bromelain(from pineapple) and papain(from papaya) to dissolve dead skin cells.
– Exfoliating brushes: These brushes have bristles that gently remove dead skin cells.
– Konjac sponges: These sponges are made from a natural plant fiber and are gentle on the skin.
Takeaway
Exfoliating your skin is an important part of a healthy skincare routine. Always choose the right exfoliator for your skin type, and be gentle when applying it. Avoid over-exfoliating, so you don't cause damage to your skin.
And remember, you are a GEM.