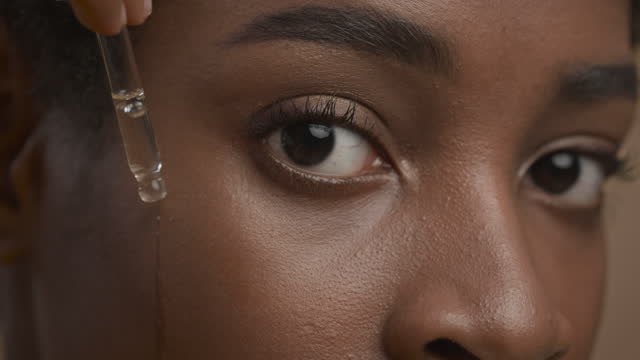 The skincare buzz has become heightened more recently with more people coming to realize that they do in fact need to take care of their skin. While this is a good thing, we've seen that a fair number of people are making mistakes in their skincare routines without even realizing it.
Here are 7 skincare don'ts you probably didn't know:
1. Sleeping on a dirty pillowcase
Imagine waking up to a breakout after executing your entire skincare routine the night before. Crazy right? Well not crazy as it turns out. It's just your pillow. All your effort and hard work is as good as nothing if you sleep on a dirty pillowcase.
Your pillowcase is what your face lies on the entire night. Surely the dirt from your pillowcase will transfer to your face after all that time. It's best to wash it once a week to avoid any of those much-dreaded breakouts.
2. Not washing your face before sleeping
It's been a long day and you just want to pass out on your bed till the next morning. Washing your face before you sleep may seem like the most difficult task at that moment. However, your face picks up too much dirt and grime during the day for you not to cleanse it. Dirt and grime clog up your skin pores and this could easily give you a fresh batch of acne.
3. Taking frequent hot baths
A good number of us are guilty of this. They may feel great in that moment, but your skin could actually be suffering. While hot showers typically worsen skin conditions like eczema, they can also have effects on otherwise healthy skin. Extended periods under hot water can strip your skin of the necessary oils, leaving it dry. When it comes to hot showers, moderation is key. Don't stay too long in hot water, limit a hot shower to around 5 minutes or so.
4. Over exfoliating
A fairly common and costly mistake, over exfoliating can be greatly taxing on your skin. Exfoliating is great–it removes the dead skin cells to reveal the radiant skin seated beneath the surface of all that. However, these benefits drive a number of beauty enthusiasts into frequent overzealous exfoliating sessions which cause dry, peeling skin and breakouts.
If you want to exfoliate, limit it to at most twice or thrice a week, depending on how gentle your exfoliant is and if your skin can take it. Most importantly, execute the actual task for 30-60 seconds and no more than this. Exfoliating for too long can cause redness and hypopigmentation(a condition where parts of the skin gets lighter compared to the surrounding skin).
5. Using whitening products
Skin whitening products and skin brightening products are not the same. One bleaches your skin to a lighter tone and the latter aims to restore vibrancy to the skin by delivering a natural glow. What you definitely don't need are whitening products.
Keeping your skin moisturized coupled with eating right and keeping hydrated will bring out your skin's glow without you having to use any whitening product. Many skin whiteners are not safe to use and can make the skin more fragile. 
6. Using unnecessary products
Moisturizing and cleansing are an essential part of skincare, but using lots of different products together can be harmful. Mixing multiple products on your skin can leave it feeling greasy and sticky.
Your skin may not be looking or feeling as great when you apply too many products at a go. A simple cleanser, toner and moisturizer can actually go a long way.
7. Not drinking enough water
You skin, like any other organ, needs water to function properly. While the water you drink doesn't go directly to your skin, there's evidence to show that not having enough water(denoted by the color of your urine) can be harmful.
Essentially, when you're not having enough water, your body is likely to show-and not in a good way. Staying well-hydrated will help prevent the signs of severe dehydration like dry, wrinkly skin.
Takeaway
If you find that you've been doing any of these skincare don'ts, don't panic. You're not alone! What's great is that you can always fix your mistakes.
Now that you know, be sure to sleep on a pillowcase, wash your face before you sleep, take warm baths, don't over exfoliate, keep a good distance from whitening products, don't use unnecessary products and most of all, keep adequately hydrated. Don't forget your skin is a gem, don't let these skincare mistakes get the best of you.