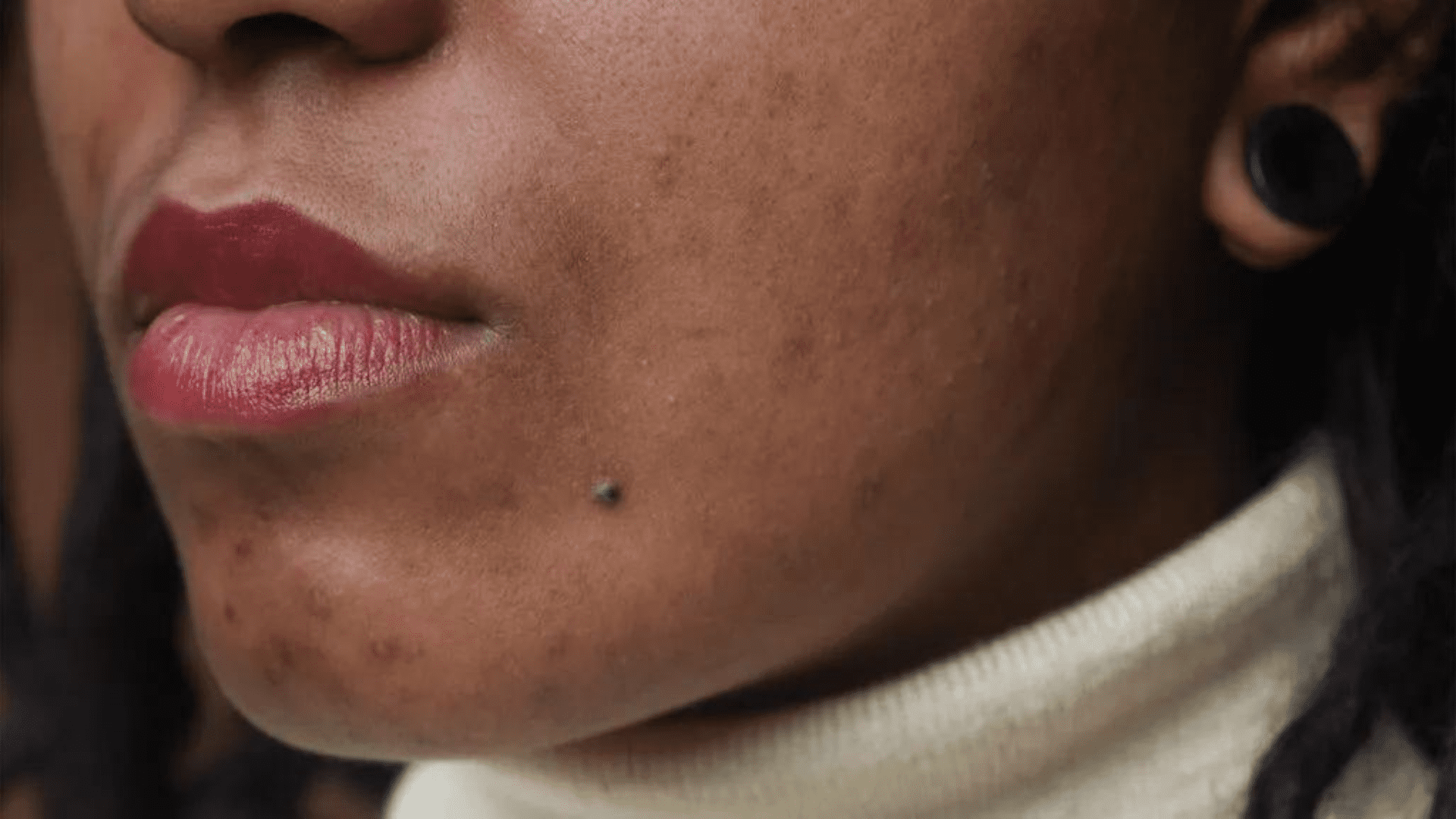 Two forms of acne that many people have to deal with are whiteheads and blackheads. Like their names imply, blackheads appear as black spots on the skin, while whiteheads appear as white ones. These two types of acne are classified as comedones.
Each of them form differently in the skin, but they respond to similar treatments. We'll be examining why this is so, plus tips on how to manage the two conditions.
How the two types form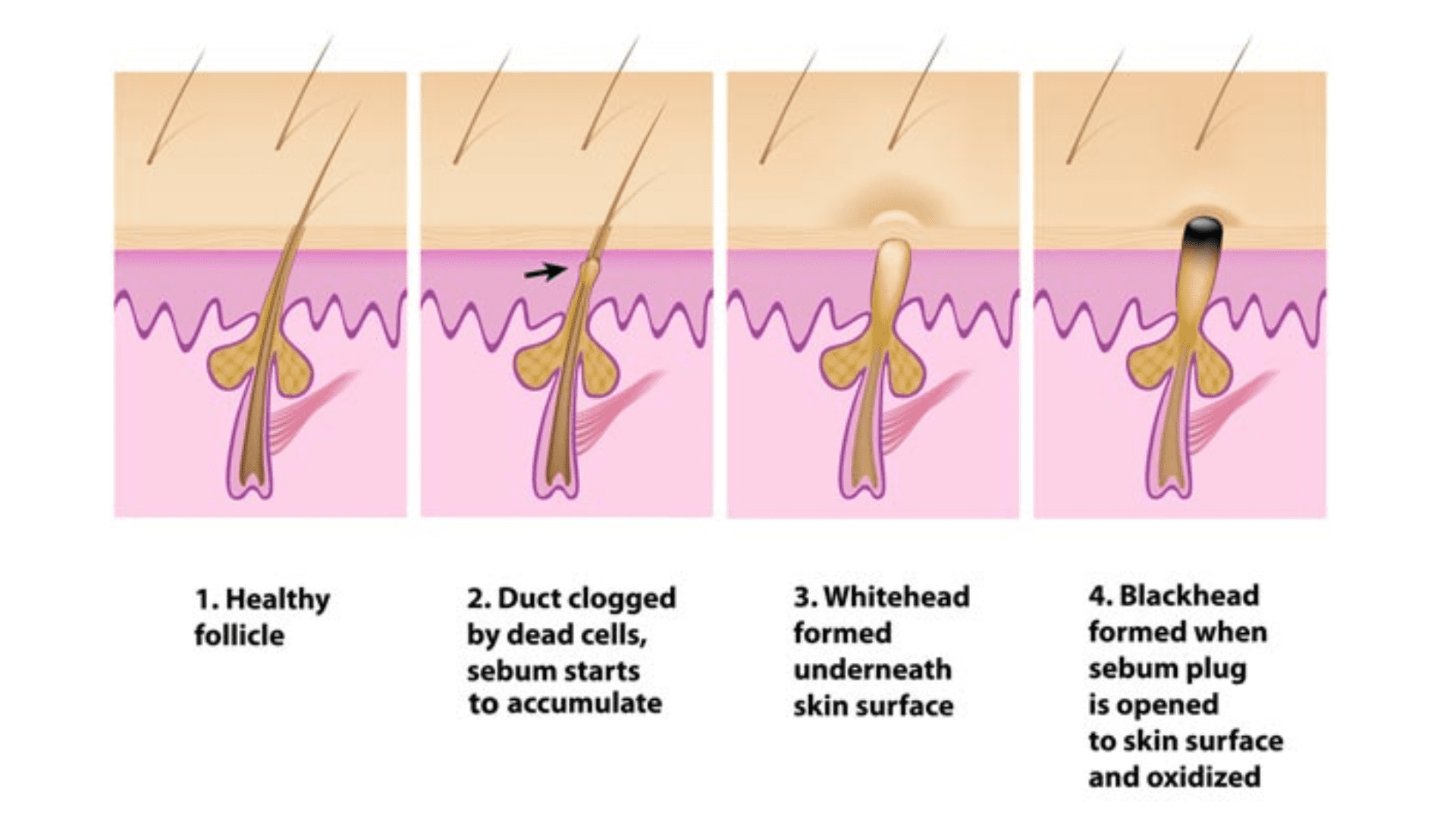 How blackheads form
Another name for blackheads is open comedones. The skin-colored lumps known as comedones appear when you have a pimple.
Large pores on your skin become clogged with sebum when you have blackheads. Under your skin, there is a chemical reaction with the sebum.
The oxidized melanin causes the blocked pores to turn black. Your face, shoulders, and back are frequently affected by this type of acne.
How whiteheads form
Whiteheads are known as closed comedones. The follicles beneath your skin become filled with bacteria and have a very small opening at the top of your skin.
Since air can't go through the follicle, the bacteria inside don't go through the process of oxidation that makes blackheads dark.
Whiteheads are often located on your back, shoulders, and face, just like blackheads are.
So, what causes whiteheads to stay closed and blackheads to open?
The skin hasn't ruptured yet in cases of whiteheads. But there is only so much room in the pore. The pore eventually opens as your skin continues to produce oil and shedding dead skin. If the pore is still clogged when it opens, the spot oxidizes and becomes a blackhead.
How to deal with whiteheads and blackheads
Dealing with blackheads and whiteheads can be frustrating, but with the right approach, it is possible to manage them effectively. Here are some tips to help you get started.
Maintain a good skincare routine: Use a gentle, non-comedogenic cleanser twice a day to remove excess oil, dirt, and impurities. Additionally, look out for skincare products that include salicylic acid, glycolic acid or benzoyl peroxide. These ingredients aid in clearing your pores of oil and dead skin cells that have clogged them. They are present in a variety of products like our Pearl Facial Cleanser(has 2% salicylic acid).
Here's how our Pearl Facial Cleanser works:
2. Exfoliate: Exfoliating helps to remove dead skin cells and unclog pores. This can it turn prevent the formation of blackheads and whiteheads. However, be careful not to scrub harshly or over-exfoliate, as this can irritate your skin and make the problem worse.
3. Improve your diet: Minimizing your intake of dairy, sugar, and refined carbohydrates can reduce your risk of whiteheads and blackheads. A diet that has a lot of dairy in it can exacerbate inflammatory conditions like acne. You can replace these skin-wrecking foods with more proteins and vegetables that are rich in color.
4. Avoid squeezing: It can be tempting to squeeze or pick at blackheads and whiteheads, but this can actually make the problem worse by pushing bacteria further into the pores. Additionally, try as much as possible not to touch your face.
5. Seek professional help: If your blackheads and whiteheads are particularly stubborn, or if you have a large number of them, consider seeking professional help. A dermatologist can provide you with specific products or perform treatments like chemical peels to help you get clearer skin.
Dealing with blackheads and whiteheads can take time and effort, but with these tips, you can start to see a real improvement in your skin. Remember to be patient, gentle, and consistent, and you will soon be on your way to a clearer, smoother complexion. Because you are a GEM.