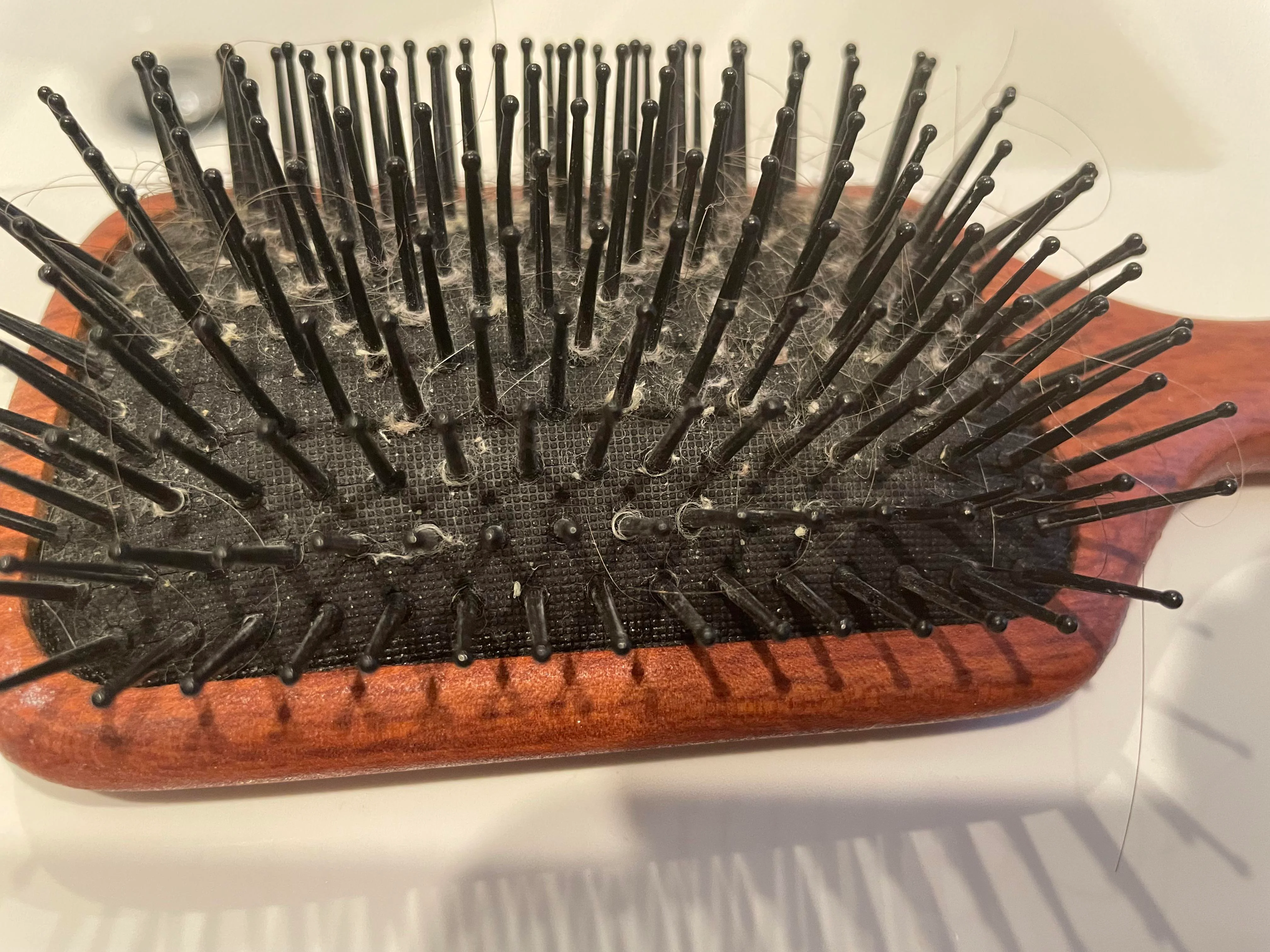 If you haven't already, it's high time you establish a cleaning routine for your hair tools. Admittedly, cleaning the tools we use for our hair may be the last thing we think about. It seems like the one thing about having hair that everyone forgets about.
Hair tools like combs and brushes pick up on dirt and the product residue from your hair over time. Additionally, excess build up on hair tools like straighteners and blow driers can harm their performance. Your blow dryer may not work as good as it used to if it's clogged up with nasty residue.
When you don't wash your hair tools, hair care activities like shampooing are nearly of no use. You're simply re-introducing the grime to your hair every time you use dirty tools.
Having dirty hair tools can be a major set back on a healthy hair journey and could cause scalp issues. You can fix this by cleaning them on a regular basis, and here's how:
Hair brushes and combs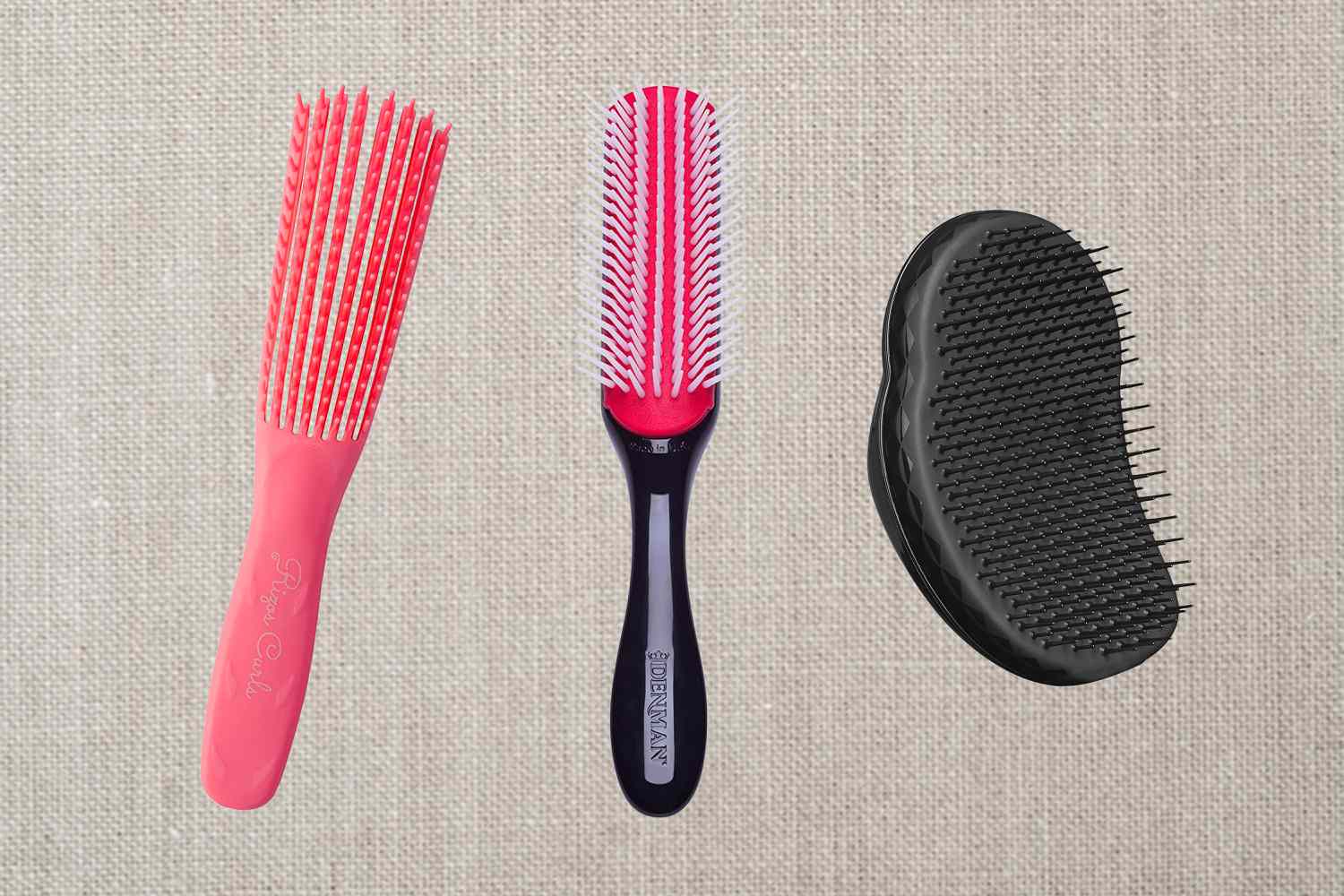 How often should you clean them?
How often you clean depends on how often you use them. Hairstylists may have to clean their tools much more often because they deal with a number of different clients everyday.
For starters, remove the hair from your comb or brush every time you use it. Roll it up in a ball and discard it in the bin. Clean off product buildup and dirt at least once every two weeks or every time you wash your hair.
If you're noticing consistent build up on your tools, we recommend cleaning them at least once a week.
How to clean
Start by removing any visible hairs from your tools. This is easy with a comb, as you can just pull out the hair with your hands. In the case of a brush, you can use the end of a rat tail comb (a type of comb that has a long, pointed end) to remove hair from the base of the brush. If you don't have a rat tail comb, any pointed object will work, like a tooth pick.
For the actual cleaning process, all you need is warm soapy water. Soak your combs and brushes in a warm solution of water and disinfectant soap. If you have a wooden hair brush, however, it's porous handles could be ruined if you soak it. Use rubbing alcohol to disinfect them.
You can use a toothbrush(that you don't plan on putting in your mouth again) to clean the bristles of the brush and comb. If you have a boar bristle brush you can gently rub the bristles along the comb to get them both clean at the same time.
Finish off the cleaning process by letting them dry by laying them against a towel. Dry your brushes faster by having them face down.
Heat styling tools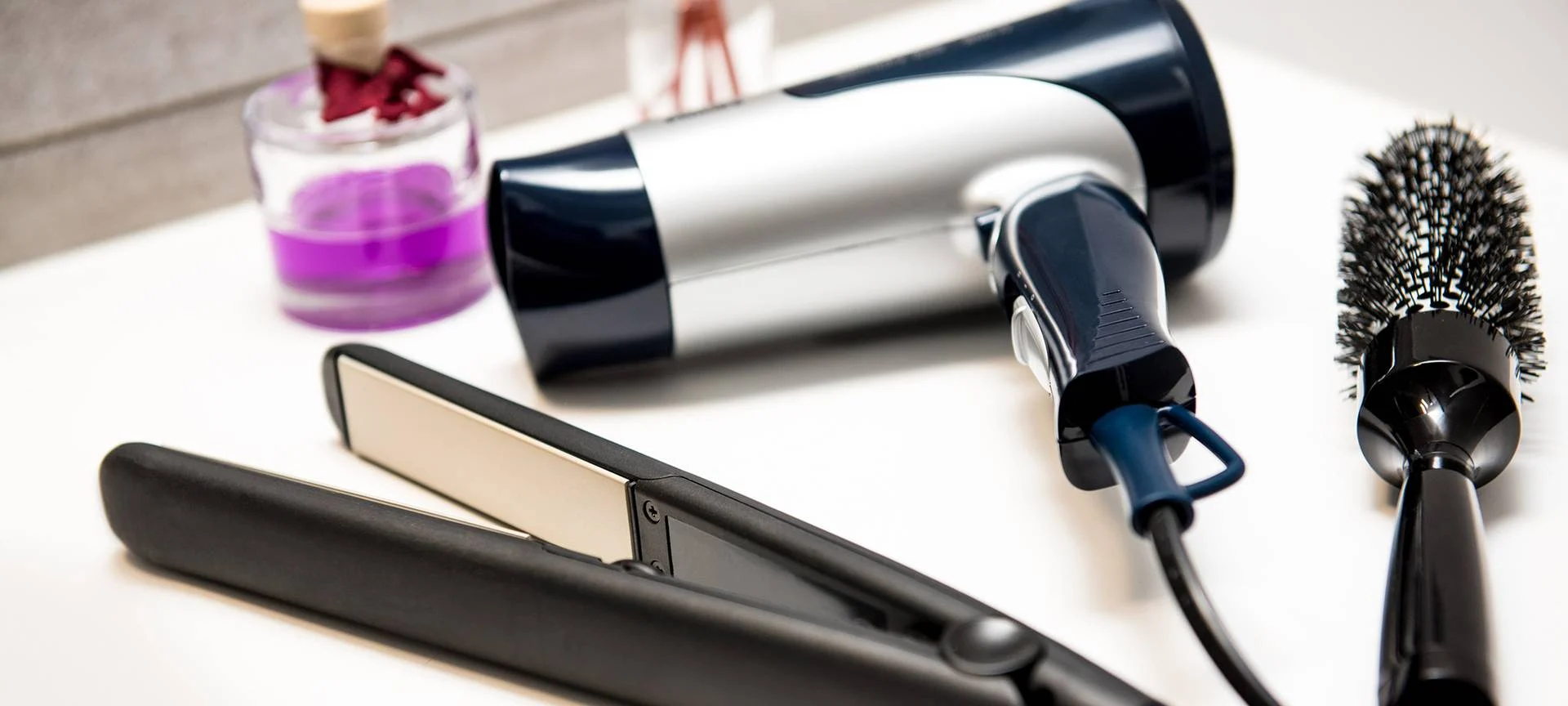 How often should you be cleaning heat styling tools?
Just like your combs and brushes, how frequently you should be cleaning your hot tools will depend on how often you use them. If you're using heat styling tools every other week, it's a good idea to clean them once a month. If you use them less often, you can clean them every few months.
How to clean them
Definitely don't submerge them in water that's for one. Before you can start cleaning your heat styling tool, make sure that it's unplugged. No one wants to get burned by a hot tool. Unplug it when it's warm. Cleaning it when it's warm makes the build up easier to to get rid of.
If you've noticed the brown grime from hair product build up on your straightener or curling iron, there's an easy way to get rid of it. You can use a cloth and water, or rubbing alcohol.
Take a damp cloth or rubbing alcohol in a cotton pad and gently rub it over the plates of your straightener until all the build up is removed. Take care not to rub too harshly so you don't damage the metal plates.
Avoid using strong cleaners and disinfectants as these can instead ruin the tool. If at all you're to use a cleanser like soap or shampoo, don't rinse your tool, instead use a cloth damp with water only to wipe away the cleanser.
Blow dryers
Hair dryers tend to collect hair and dust in their vents – which is the back end with grill. Cleaning that junk out can prolong the life of your hair dryer.
Start by locating the vent and removing the grill(this part is usually detachable, with labeled buttons or locks that show you how to get it off). With the fluff now in sight, take an old tooth brush and use it to remove the debris. When it's all gone, snap the grill back on.
You'll notice that your dryer works a little better after this.
Takeaway
Cleaning the tools you use for your hair is important for purposes of sanitation and having them work their best. Doing this doesn't have to be any complicated as you've seen.
We sure hope this has been helpful. Share this to someone who might need it. And don't forget, you are a gem.