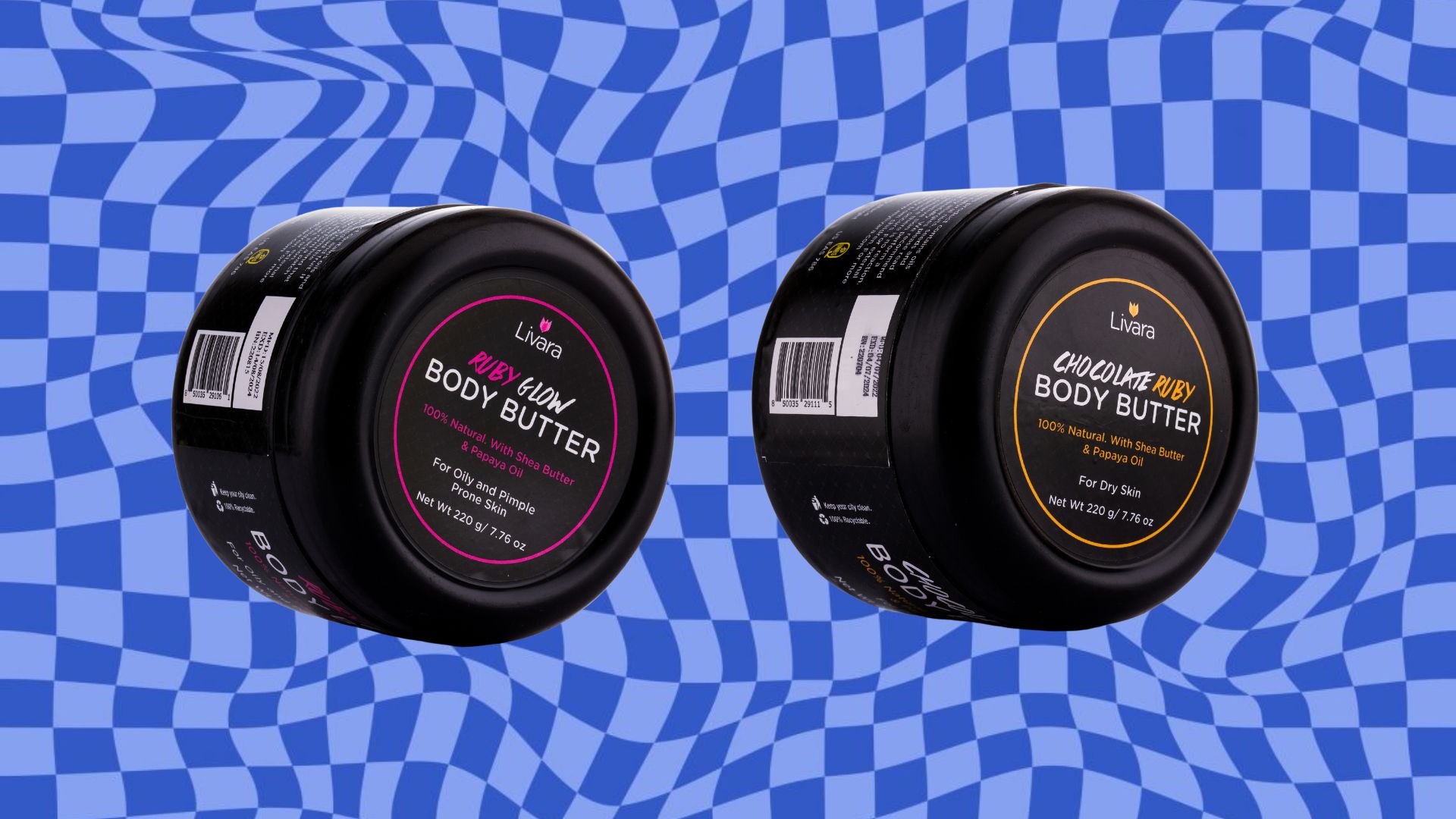 When it comes to the best way to keep your skin hydrated and moisturized, we can agree that your skin would benefit from a body butter. Dry skin is not a cute look— and even if your skin is oily, avoiding moisturization can actually increase oil production and leave you with a shiny face. Not only do these butters give you the boost of moisture your skin needs, but they also keep it soft and supple no matter the weather.
What Is A Body Butter
A body butter is typically a water-less, thicker version of a body lotion. Because of their consistency, you're most likely to find body butters in a jar in instead of a bottle, so you can easily scoop out what you need.
These skin moisturizers are usually made from vegetable-based oils like coconut and avocado, and butters like shea butter and cocoa butter, which protect the skin's moisture barrier. These natural ingredients keep your skin soft and supple by adding a layer of protection that locks in moisture.
Body butters are generally known to be more effective at nourishing and reviving dry skin, and even generally dry patches like the knees and elbows. Even for oily skin, natural butters can be deeply moisturizing, without clogging the pores.
When and How To Use A Body Butter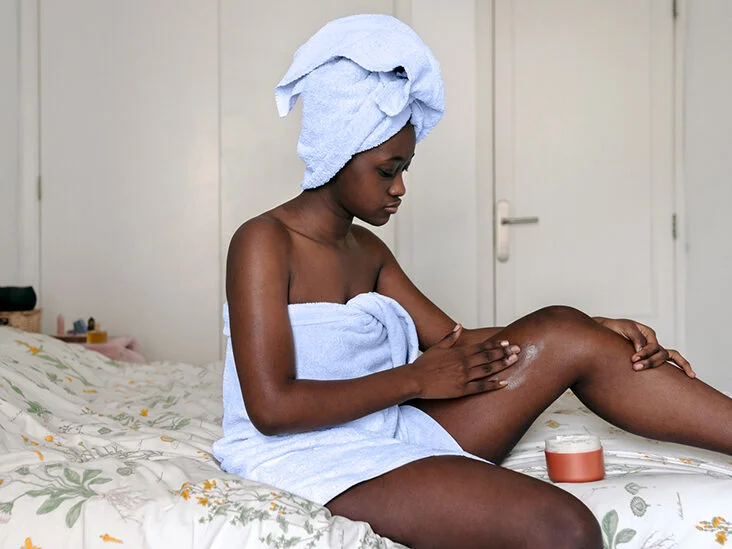 Because of the water-less composition of a body butter, it's best to use one when you're fresh out the shower-when your skin is still damp. Applying your body butter to your skin while it's in this state locks in the moisture that has been obtained from the shower, reducing trans-epidermal water loss. Additionally, it helps to repair the skin barrier.
After stepping out of the shower, pat your body dry and smooth some of the butter over your body, taking care to massage it onto the areas that tend to be dry, including your elbows, ankles, arms and knees.
With the products we're recommending, a little goes a long way, so start with a little and use more if desired.
Some Amazing Benefits of Body Butters
Keep your skin hydrated and supple
In essence, a body butter serves to moisturize your skin and boost hydration. Alongside penetrating the layers of your skin to deliver hydration to your skin tissues, a body butter will also ensure that your skin stays plump and radiant to look at.
Reduce wrinkles, scars and stretchmarks
Body butters are made with natural oils which are essential in enhancing your skin's elasticity while reducing wrinkles, scars and even stretchmarks. Find out how you can use our Diamond Tones Body Butter to fade your stretchmarks here.
Combat eczema and other skin issues
The rich composition of nutrients and vitamins in the ingredients that make up body butters can help soothe aggravated skin. Body butters with shea, kokum and cocoa butter can be helpful against skin conditions like rashes and eczema. They can also relieve the itching from conditions like psoriasis.
Regular use of body butters will increase collagen production, thanks to the antioxidants they harbor. Explore how the natural ingredients in our Mugisha Anti-Aging Butter will help you look younger here.
Body butters are an excellent natural alternative for treating cases of dry or chapped lips. They promote healing by filling the cracks and restoring plump and healthy lips.
The oils in body butters are great alternatives for dissolving makeup. Simply apply some on your face and use it to remove all traces of makeup before you can wash your face.
The Best Body Butters
To formulate the best body butters for each skin type-dry and oily, we considered the individual needs of each type, and what natural ingredients can best satisfy each need. Tried and tested, here are our top recommendations: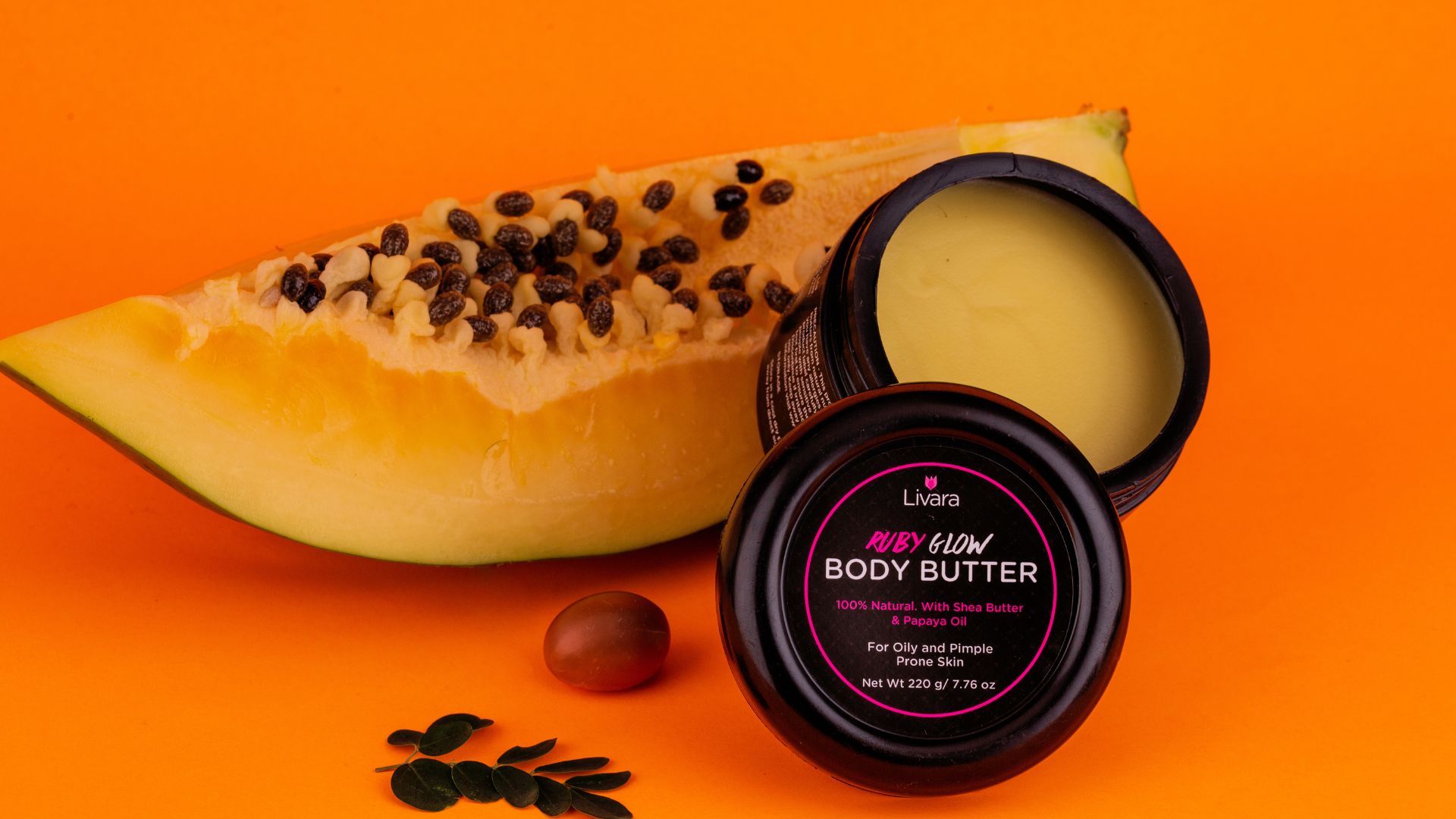 Specially formulated for oily and pimple prone skin, the Ruby Glow Body Butter delivers moisture and hydration without clogging your pores. One of its ingredients, papaya oil light and quickly absorbed into the skin. What's more, the papaya oil prevents breakouts by is balancing out your oil levels and cleansing your pores.
Not only that, but it also features shea butter, moringa oil, rose oil, beeswax and essential oils-an all clean ingredient list free from added scents and parabens and drying ingredients like alcohol.
The combination of plant-based skincare ingredients gives this body butter a smooth texture that very easily melts into the skin for full absorption.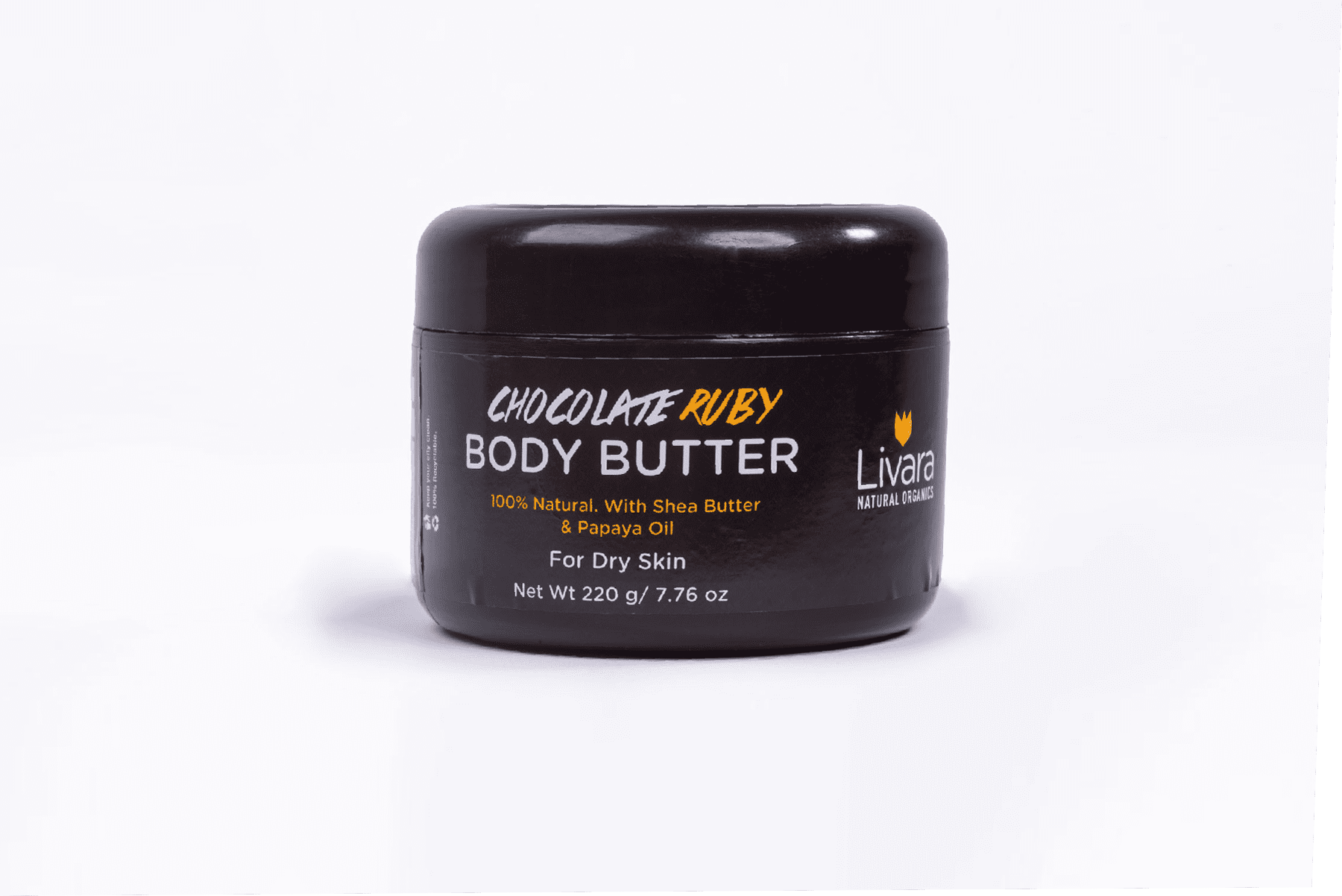 What better way to revive dry skin than with the Chocolate Ruby Body Butter? What you'll find in this body butter are some rich moisturizers like pure unrefined shea butter and cocoa butter, which do well to hydrate and protect the skin from environmental stressors.
This incredibly rich butter also boasts papaya oil, whose moisturizing properties will reform dull and dry skin into soft and supple skin. The Chocolate Ruby Body Butter is extremely hydrating to combat dry skin, making it a perfect option for those battling this condition.
What's more, it's enriched with a chocolate chip cookie fragrance, making it smell absolutely ah-mazing. Trust this butter to keep your skin nice and moisturized, and smelling great too!
Conclusion
Trust these butters to bring the life back to your skin, whether it's dry or oily. Shop these and more via our website, or from any of our Livara stores at the most affordable prices. Your skin deserves it, because you're a GEM.