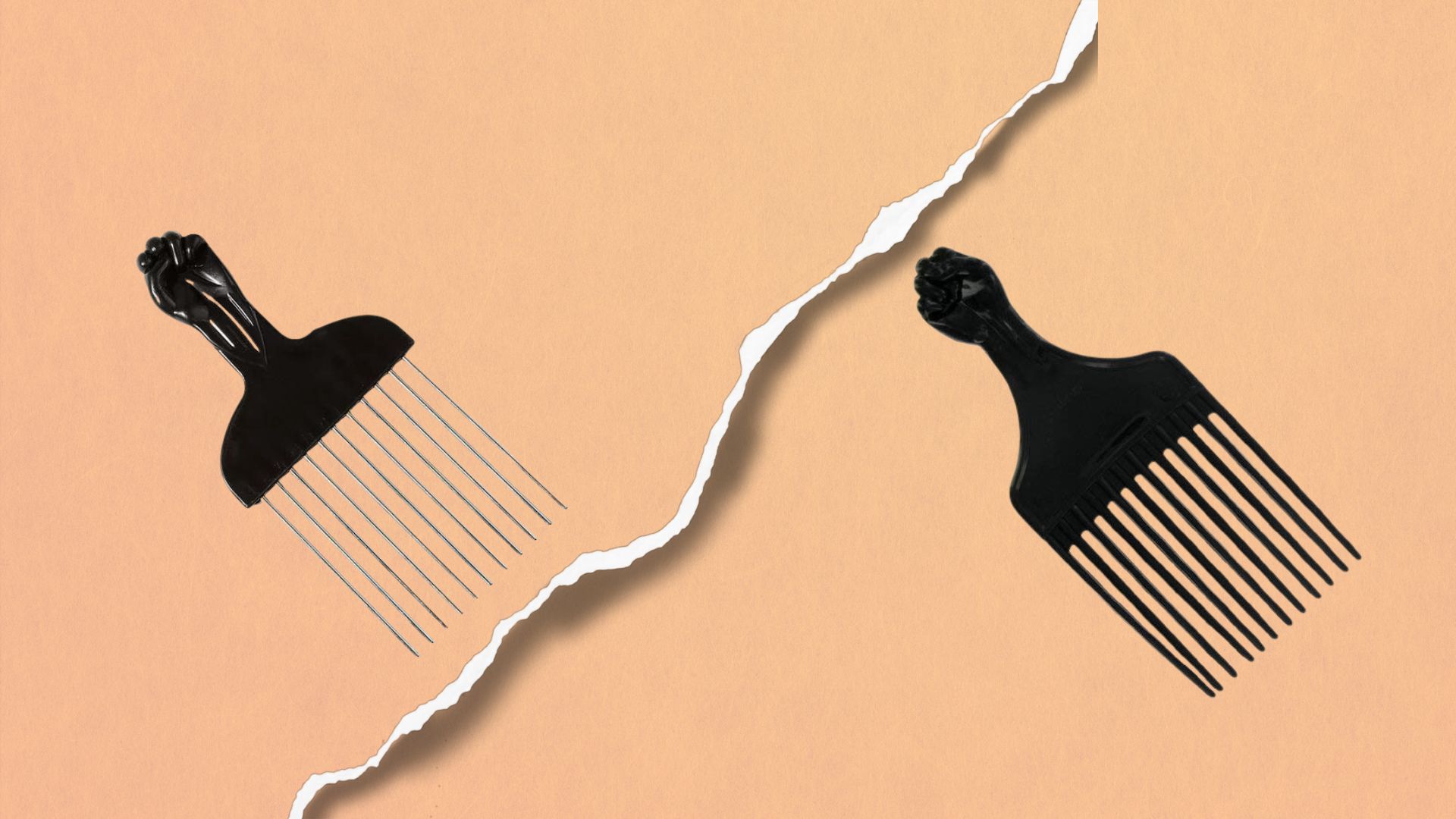 Selecting the right comb for your hair type is a crucial step in maintaining healthy, natural hair. For natural 4C hair, choosing between metal and plastic combs can be a confusing task. Each type of comb has its own unique perks and considerations. In this blog post, we'll explore the advantages of both metal and plastic combs and give you some factors to consider before using each.
Metal Combs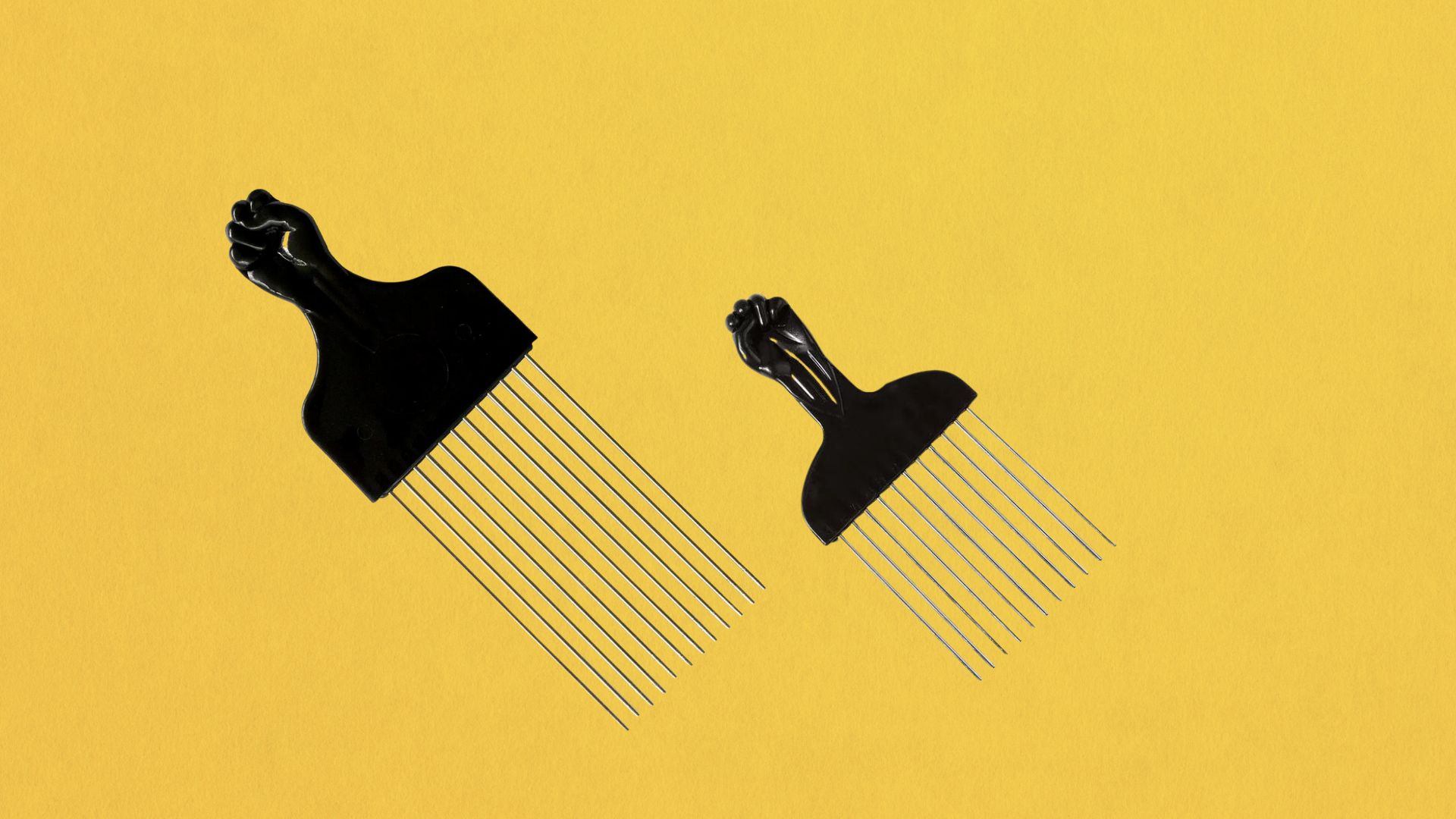 Perks of Metal Combs
1. Durability: Metal combs are known for their durability. They are less likely to break or bend, making them a long-lasting component of your haircare toolkit.
2. Heat Styling: If you occasionally use heat styling tools like blow dryers, metal combs can be your best ally. Their heat conductivity allows them to work in synergy with these tools without any melting or damage.
3. Smoothness: Metal combs often have a smoother surface that doesn't cause static as compared to their plastic counterparts. This can lead to reduced friction when combing, reducing frizz.
Considerations for Using Metal Combs
Spaces between the metal teeth: Opt for combs with large spaces between the teeth to prevent breakage while detangling.
Heat styling: While they're good for heat styling, metal combs should still be used with caution. To prevent harm to your hands when heat styling, use a metal pick that has a plastic handle. Since plastic conducts heat poorly, there are no risks of burns to the user's hand.
All things considered, a metal comb works better for blow-drying hair since it is stronger, more resilient, and able to detangle hair while being gentle on the delicate shafts of individual hairs. Furthermore, because metal is such a resilient material, a metal comb can last a lifetime.
Plastic Combs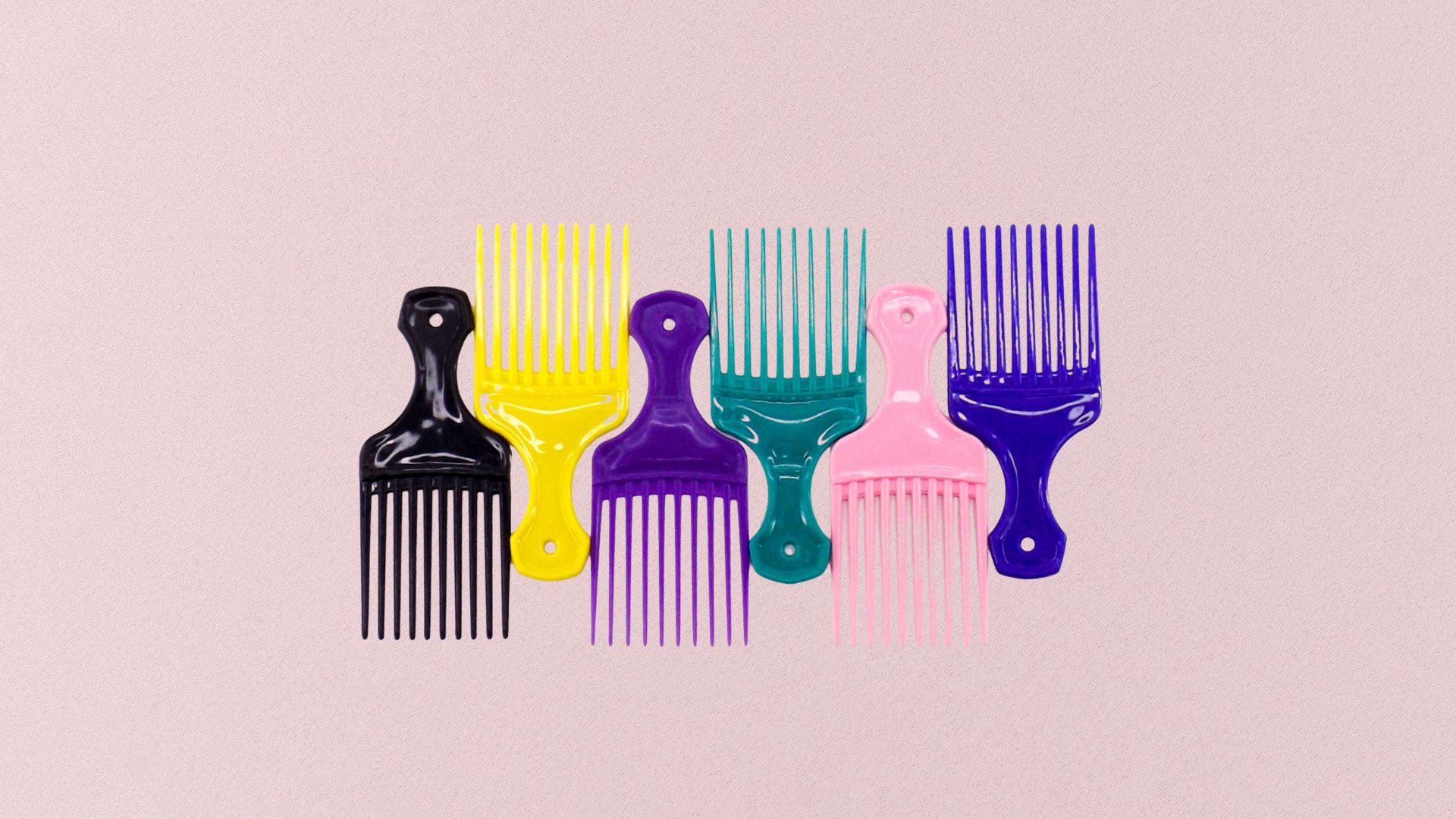 Perks of Plastic Combs
1. Flexibility: Plastic combs usually feature more flexible teeth, making them gentler on your hair, especially for detangling.
2. Affordability: Plastic combs are often more affordable than metal combs, which makes them a budget-friendly choice.
Considerations for Using Plastic Combs
1. Quality Matters: Opt for high-quality plastic combs to avoid sharp edges or poor construction that may cause damage to your hair.
2. Not Ideal for Heat Styling: Using plastic combs in conjunction with heat styling tools can result in melting and damage.
What Should You Use for Your Hair?
While both metal and plastic combs have their perks, the choice for managing 4C hair leans towards plastic combs. Plastic combs offer the flexibility and gentleness required for detangling 4C hair, which is prone to breakage. Additionally, the affordability of plastic combs makes them an accessible option for everyone.
While plastic combs are generally preferred for 4C hair, it's important to choose a high-quality plastic comb or metal comb that has no sharp edges or thin gaps between the combing teeth that might cause damage. Additionally, it's essential to be gentle when combing and detangling your hair to minimize the risk of breakage, regardless of the type of comb you choose.