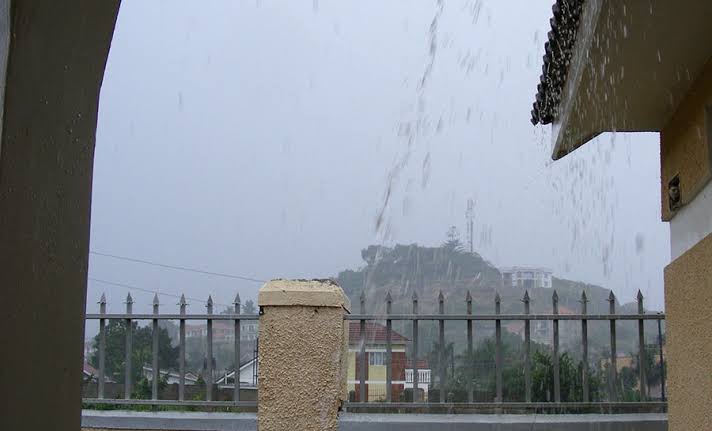 Uganda, often referred to as the "Pearl of Africa," is known for its breathtaking natural beauty and friendly climate. Generally, Uganda experiences tropical climate with warm temperatures and relatively humid conditions. This kind of weather usually has an impact on the appearance of natural hair. For many, having their natural hair out may mean shrinkage and frizz. In this guide, we'll explore how to maintain your natural hair through the weather conditions in Uganda.
Understanding Ugandan Weather Patterns
Uganda's weather is characterized by two distinct seasons:
Dry Season: The dry season usually spans from December to February and June to August, and is characterized by low humidity and hot temperatures. The air can become dry, which affects your hair's moisture levels.
Wet Season: The wet starts from around March to May and September to November. This period is marked by high humidity and cooler temperatures. The increased moisture in the atmosphere can make hair significantly shrink or frizz when left in the open.
Now that you understand the patterns, let's delve into natural haircare practices to help you manage your natural hair effectively through the seasons.
Dry Season Haircare
Hydrate and Moisturize: With the low humidity levels, it's essential to keep your hair well-hydrated. Use leave-in conditioners and water-based moisturizers to boost the hair's moisture.
Seal in Moisture: After applying a leave-in conditioner, seal in the moisture with natural oils like avocado oil or shea butter. This helps prevent your hair from drying out from the hot conditions.
Protective Styles: Opt for protective styles like braids or twists and cornrows to keep your hair protected from the intense sun and to minimize excessive moisture loss.
Limit Heat Styling: The dry season can lead to increased hair dryness. Heat tools are notorious for the way they dry out hair, so it's best you keep them at an arm's length. Minimize the use of heat styling tools to avoid further moisture loss in your hair.
Wet Season Haircare
Frizz Control: High humidity levels can cause frizz (hair is not smooth and neat because individual hair shafts do not align together). Combat this with anti-frizz products like hair oils or creams, and choose styles that keep your hair tucked away.
Clarifying Shampoo: A lot of buildup can occur if you let rain come in close contact with your natural hair for long. With the frequent rains of the wet season, ensure to keep your hair protected from the rain and use a clarifying shampoo to keep your hair fresh and clean. We hrecommend our Tsavorite Clarifying Treatment Hair Shampoo to get the job done.
Protective Styles: Consider protective styles during this season to prevent your hair from having to deal with your natural hair when it absorbs excess moisture and shrinks. Styles like braids and twists can keep your hair safe in this weather.
Scalp Health: With increased moisture in the air, it's crucial to maintain a healthy scalp. Regular scalp massages and anti-itch products like our Tanzanite Hair Oil can help.
Year-Round Tips for Different Weather Patterns
Silk or Satin Pillowcases and Bonnets: Invest in silk scarves or satin bonnets to reduce moisture loss and protect your hair while you sleep. This is particularly helpful to prevent hair breakage and frizz.
Scalp Care: Your scalp's health is crucial. To prevent it from drying out and suffering with conditions like dandruff, keep it well-nourished and moisturized, especially during the dry season.
Stay Hydrated: Make sure to drink plenty of water to keep your body and hair well-hydrated and nourished throughout the year.
Bottomline
Navigating the changing weather seasons in Uganda with your natural hair may seem like a challenge. But by understanding the effects of the dry and wet seasons on your hair and adapting your haircare routine, you can ensure that your hair stays healthy and vibrant all year long.