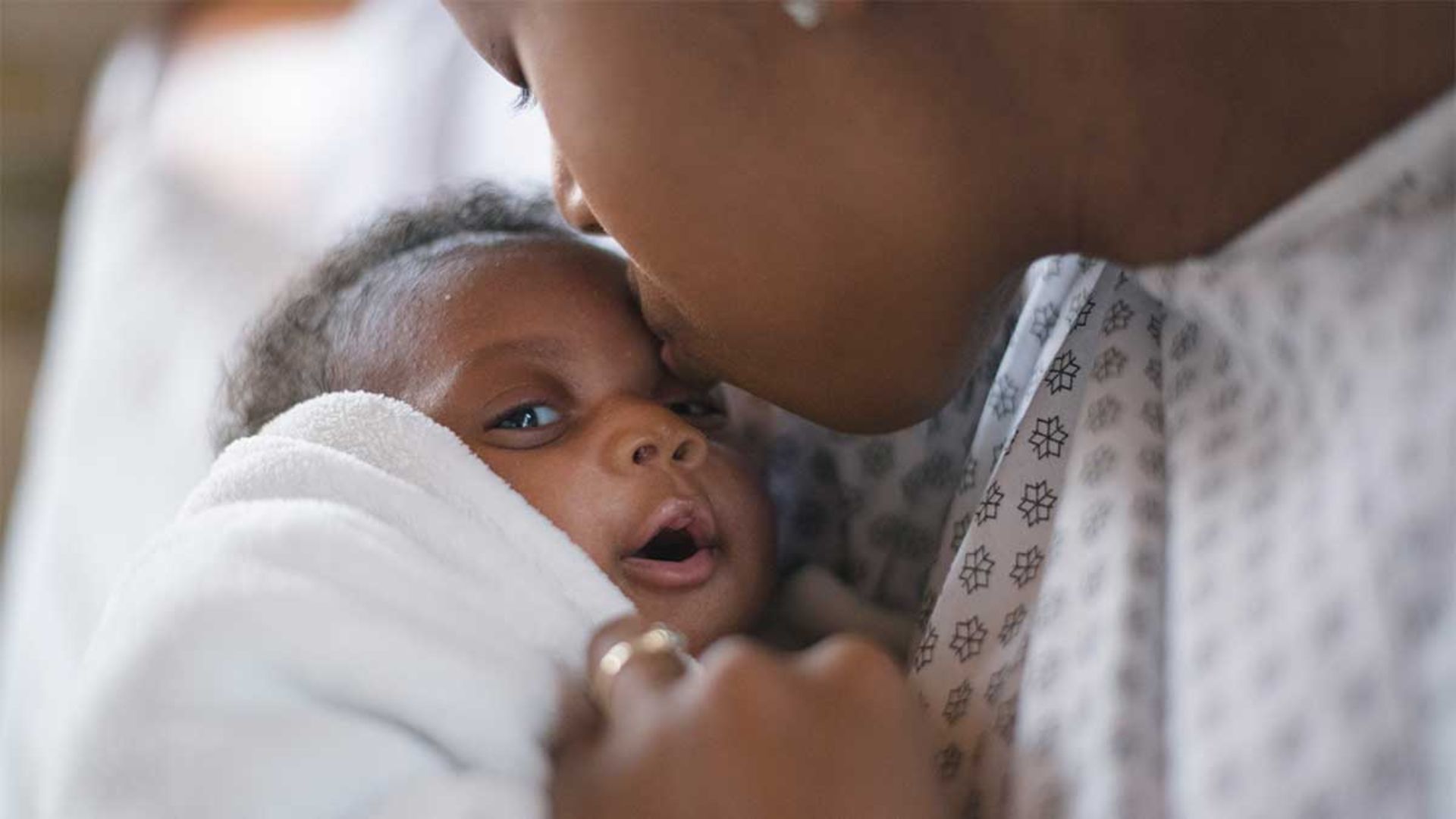 As a new parent, ensuring the well-being of your precious little one becomes your top priority. One of the most common concerns among parents is how to keep their baby's skin soft, healthy, and free from irritation. Thankfully, nature has provided us with an extraordinary solution: shea butter.
What is Shea Butter?
Shea butter is a creamy, ivory-colored substance derived from the nuts of the shea tree, native to Africa. For centuries, it has been treasured for its nourishing properties and its ability to moisturize and protect the skin naturally.
Rich in essential fatty acids and vitamins, shea butter is a gentle yet powerful ally in resolving common infant skin issues.
Is It Safe for Babies?
When it comes to baby care, shea butter is a safe and effective option for maintaining the health of your little one's delicate skin. The epidermis(top layer of skin) of a newborn is much thinner than an adult's, making it more susceptible to irritation.
However, shea butter, with its gentle and natural composition, is unlikely to cause any adverse reactions. This natural wonder moisturizer has been proven safe, even for the most delicate baby skin.
Unlike many store-bought baby lotions and creams, pure shea butter doesn't contain added chemicals, making it an ideal choice for parents who prioritize using natural products on their baby's skin.
Benefits for Babies Skin
Shea butter boasts a multitude of benefits for your little one's skin.
Treatment for eczema: Firstly, it acts as a natural treatment for eczema, a common condition in babies characterized by dry, itchy, and inflamed skin. Shea butter's moisturizing properties alleviate the discomfort associated with eczema, promoting healing and soothing irritated skin.
Deeply moisturizes skin: This wonder butter serves as a remarkable moisturizer for your baby's skin, leaving it soft, supple, and protected against dryness. It effortlessly restores moisture to the skin, forming a barrier that prevents excessive water loss, thus preserving the skin's natural moisture levels.
Soothes the skin: Shea butter also possesses powerful anti-inflammatory properties. This is particularly beneficial for babies who may experience skin redness, rashes, or irritation. The anti-inflammatory properties of shea butter soothe the skin, providing relief and calmness.
Our Top Pick For Babies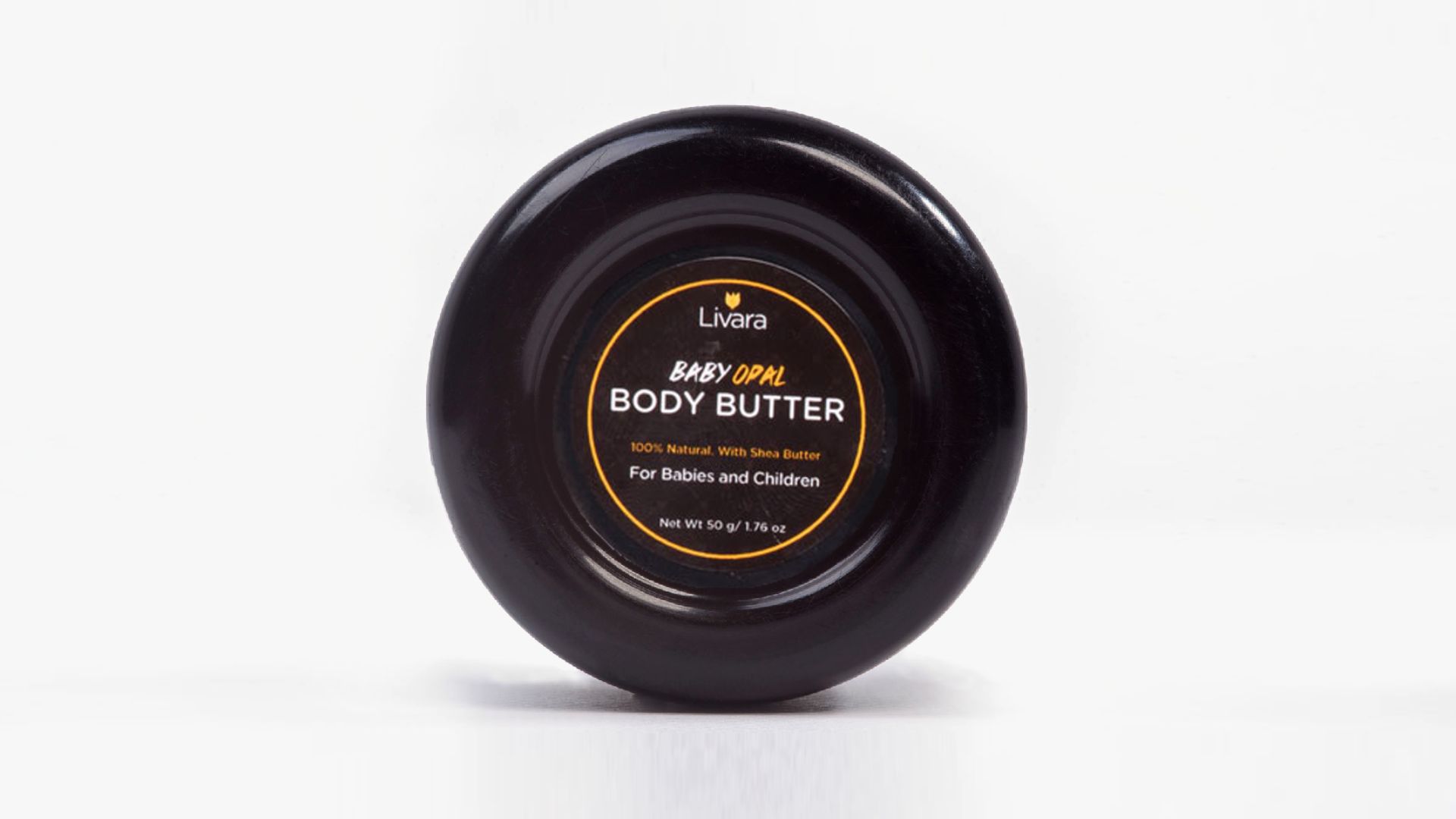 While there are several excellent shea butter options available, we highly recommend our Livara Baby Opal Babies and Children Body Butter as the ideal choice for your little one.
Specially formulated with the gentlest ingredients, this premium shea butter offers the perfect balance of moisture, nourishment, and safety. It is hypoallergenic and free from harmful additives, ensuring optimal care for your baby's delicate skin.
Using Shea Butter on Your Baby
Using shea butter on your baby is simple. Start by ensuring your baby's skin is clean. Apply after you've patted their skin dry from a bath. Take a small amount of shea butter and gently massage it onto their skin, paying extra attention to dry or irritated areas.
However, if any signs of irritation occur, discontinue use.
Takeaway
Shea butter is an excellent moisturizing option for your baby's delicate skin and for relieving eczema. Its natural properties make it a safe choice for your precious little one. Invest in high-quality shea butter product like the Livara Baby Opal Butter to provide the best care for your little one. With regular use, you can ensure your baby's skin remains healthy, nourished, and protected. Because it is a GEM.