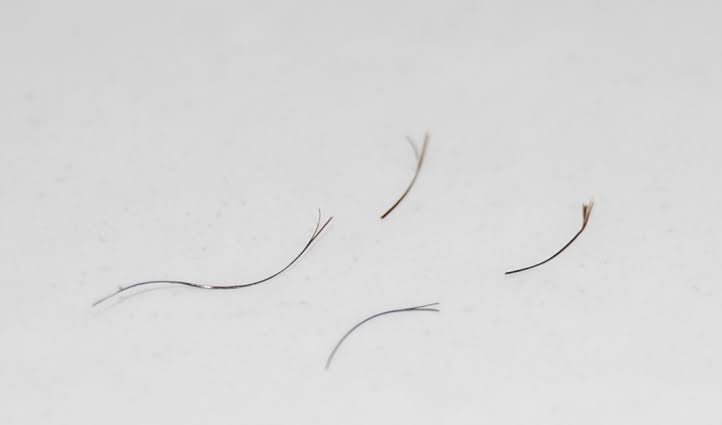 Hair is an incredibly expressive and adaptable feature of our bodies that often conveys our sense of style and uniqueness. Nevertheless, considering the different things that affect our hair's state, keeping our hair vibrant and maintaining its vitality might be difficult. Trichoptilosis, or split ends as they are more often known, is a common problem with hair. This article will explore the science behind trichoptilosis, potential remedies and preventive strategies.
What is Trichoptilosis?
Trichoptilosis is a term derived from the Greek words "tricho," meaning hair, and "ptilon," meaning feather or wing. In essence, it refers to the splitting or fraying of the hair shaft, causing the hair to resemble a feather or a wing. This condition is commonly known as "split ends."
The Anatomy of a Hair Strand
Before we further explore the condition known as trichoptilosis, it's essential to understand the structure of a hair strand. Each hair shaft is composed of three layers: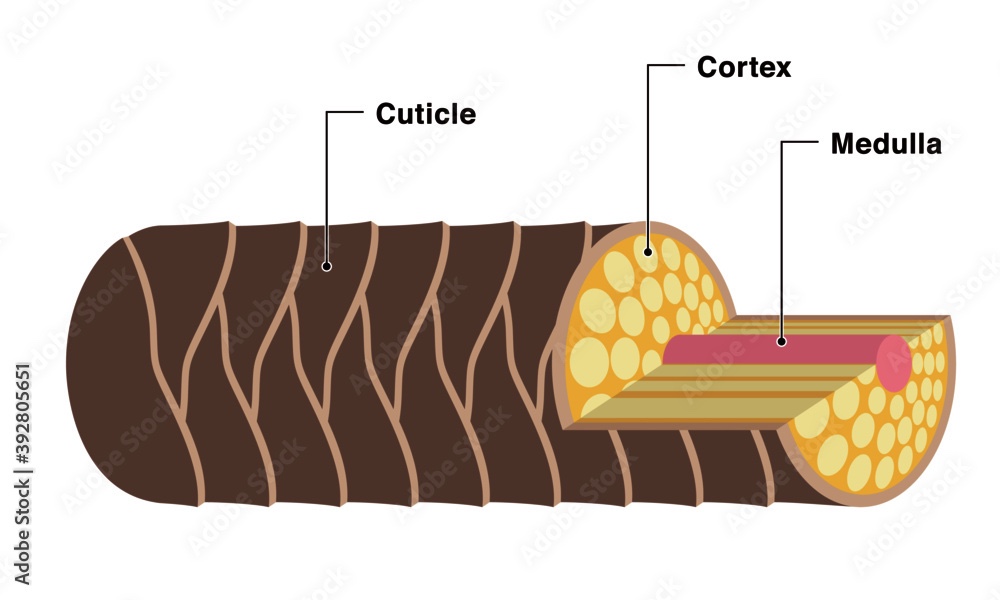 Medulla: The innermost layer, often present in thick and coarse hair.
Cortex: This middle layer of the hair provides strength, color, and texture to the hair.
Cuticle: The outermost layer, comprises of overlapping scales that protect the inner hair layers.
Split ends primarily affect the cuticle. When hair is damaged due to factors like heat styling, or chemical treatments as we'll discuss later, the cuticle can become compromised. This damage to the cuticle layer leads to the scales lifting. As a result, the hair strand can begin to split or fray.
It's important to note that once the cuticle is damaged and split ends occur, they have a tendency to travel up the hair shaft, potentially causing further damage to the inner layers of the hair.
Causes of Trichoptilosis
Some of the major factors that can lead to the development of split ends include:
Excessive Heat Styling: Frequent use of blow dryers, straighteners, and curling irons can damage the hair's cuticle over time, leading to numeral split ends.
Chemical Treatments: Hair coloring, bleaching and relaxing can greatly weaken the hair structure.
Mechanical Damage: Vigorous combing, especially when the hair is dry, can cause the cuticle to lift and fray.
Nutritional Deficiencies: A lack of essential nutrients, such as vitamins and minerals, can result in weaker hair that is prone to splitting.
Treating Trichoptilosis
Split ends are irreparable. To truly get rid of them, cutting them off is the only reliable method.
The most effective way to address split ends is to trim them. This keeps the damage from traveling up the hair shaft. It's best to trim with professional hair cutting scissors — using regular scissors to trim hair can cause further damage and even leave your hair with uneven balance.
Many hair masks are advertised as a treatment for split ends, however, they won't make split ends disappear. Rather they moisturize the hair and may assist in concealing split ends.
Preventing Trichoptilosis
While split ends are a common issue, there are steps you can take to prevent or minimize their occurrence:
Reduce Heat Styling: Limit the use of heat styling tools and use them on the lowest heat settings. Most importantly, use a heat-protective spray or cream to shield your strands when you do.
Choose all-natural shampoos like our Sapphire Hair Shampoo that contain no harsh ingredients.
Use a conditioner or hair mask after shampooing or use a leave-in conditioner. These products effectively moisturize the hair, preventing damage to the cuticle.
Comb with utmost gentleness. Use a wide tooth comb and only detangle your hair when it's moisturized. Additionally, avoid over combing your hair.
Protective Hairstyles: Consider holding your hair in protective hairstyles like braids or cornrows to avoid over manipulating your hair.
Limit services that damage hair, such as hair coloring.
Balanced Diet: Consume a diet rich in vitamins and minerals, particularly those that promote hair health, like biotin and keratin. You can find these minerals in foods like eggs, almonds and avocados.
Bottomline
With the correct care and attention, trichoptilosis, often known as split ends, can be easily controlled and minimised. An understanding of the causes and preventive steps can help you maintain beautiful, healthy hair. Because you are a gem.