First of all, let's get the facts straight: 4C hair grows! However, attributing to the fact that 4C hair is curlier and kinkier than any other hair type, it is thus more fragile and susceptible to damage.
Also, type 4C hair is particularly prone to dryness since the sebum from the scalp has to work its way through all the twists and coils all the way to the tips of the hair. This notorious aspect of 4C hair then dries it up much faster. The easy drying up makes your 4C break more often and sometimes the rate of breakage may equal the rate of growth so the hair may appear to stay the same height for a long period of time. This my friends, is why it may seem like your 4C hair is not growing yet in actual sense it is.
In case you didn't know yet, 4C hair can grow to tremendous lengths when you take care of it the right way! In this article we explore 5 reasons why your 4C hair is not growing or may have stopped growing and therein provide you with simple solutions to grow it.
1. Lack of Moisture
4C hair is evidently difficult to manage when dry. It can be very painful to comb out 4C hair that has no moisture in it. And unfortunately this only results in breakage which is contrary to hair growth. Dryness causes other hair issues like split ends, brittle ends and unwanted tangles.
It is essential for you to moisturize your hair at least once every two days to prevent it from drying up. Investing in a good moisturizer goes a long way in keeping your hair healthy, hydrated and growing.
2. Poor Hair Habits
Are you a person who regularly uses heat to style your 4C hair? Excessive heat treatments is a major poor hair habit which limits its growth. Other habits include and are not limited to plaiting tight protective hairstyles, as well as careless detangling of hair. Practicing such habits almost always leads to hair breakage.
PRO TIPS:
When you have 4C hair, heat styling should be done sparingly. Rely on curl-defining 4C hair products and styles to tame your hair rather than heat treatments.
When it comes to protective styles, avoid frequent wearing of hairstyles that tightly pull back your hair and loosen up your hair, especially around your hairline. Going easy on your hair will prevent hair breakage and give your hair time to grow.
3. Split Ends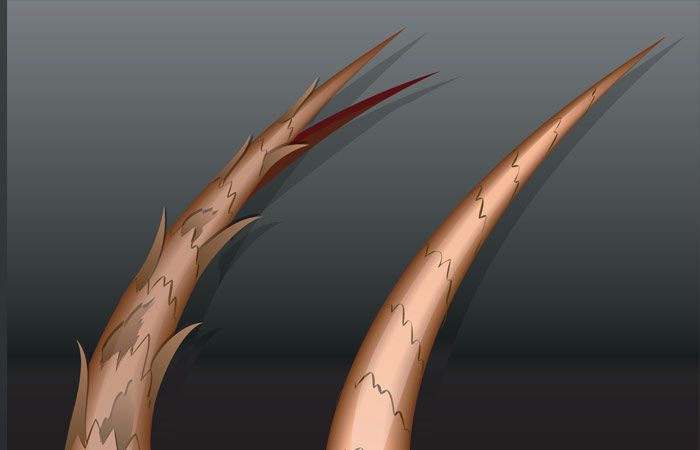 Trimming the tips of your 4C hair just may be the optimal solution you have been seeking to your adamant hair length. Once every few months, trimming your hair tips is important to get rid of the split ends your hair could have worked up from being so dry.
Split ends may also arise from hair styling techniques such as straightening and heat curling. Trimming hair tips should be done using shearing scissors (thinning scissors) which can be found at your nearest hair salon.
4. Using Sulfate Shampoos
Sulfates are used in most shampoos as surfactants, that is, they can attract both oil and water molecules which makes them good for cleaning your scalp. However, their significant ability to remove oil and dirt from our hair means that we lose a lot of the naturally occurring oils that protect our hair and scalp resulting in dryness of the hair. We would advise you to use shampoos that are free from sulfates to wash your hair to keep it moisturized.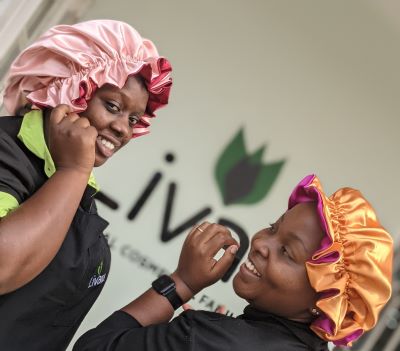 5. Sleeping with your hair unprotected
Sleeping with a protective seal for your hair such as a satin/silk bonnet minimizes the frizz that comes from your hair constantly rubbing against your pillowcase (that is, if it is not made of silk).
Hair bonnets are an effective way to protect your hair from breaking. They prevent friction with pillowcases and sheets. Keeping your hair protected and safe will go a long way in helping you achieve hair growth over time.
As your hair grows, remember to smile and be happy because YOU ARE A GEM.