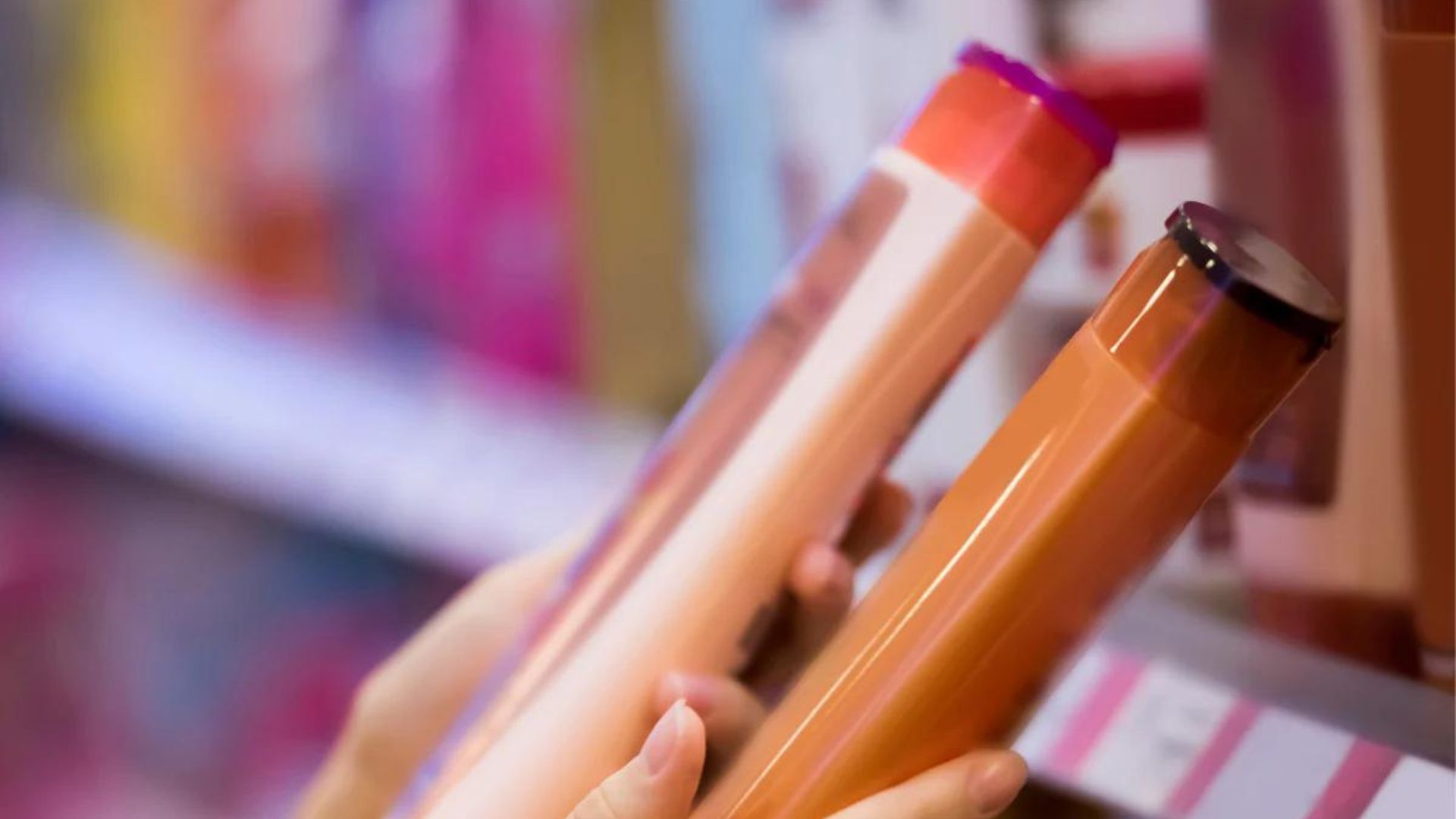 When it comes to natural hair care, we all desire luscious, thriving locks that exude health and vitality. However, achieving this isn't just about the products you use but also about being mindful of what's in those bottles. Many commercial haircare products are laden with ingredients that can be detrimental to natural hair, robbing it of its luster and vitality. In this article, we'll explore some common haircare ingredients you should steer clear of and understand why.
1. Sulfates: Moisture Strippers
Ingredients to avoid: SLS and SLES
You've likely heard of sulfates, and for good reason. Sulfates like Sodium Lauryl Sulfate (SLS) and Sodium Laureth Sulfate (SLES) are powerful cleansing agents commonly found in shampoos. They create that satisfying lather you like, but they also strip your hair of its natural oils. With time, this can lead to dryness of the hair and scalp, leading to conditions like dandruff.
You can avoid the drying effects of sulfates by using a sulfate-free shampoo like our Sapphire Hair Shampoo. Additionally, look out for shampoos with moisturizing ingredients like shea butter and aloe vera.
2. Parabens: Hormone Disruptors
According to the FDA, parabens are a family of related chemicals that are commonly used as preservatives in cosmetic and personal care products. They've been found to disrupt the normal functioning of natural endocrine hormones and have the potential to cause scalp and hair issues. Look out for products with parabens and opt for paraben-free products to protect your hair and your overall health.
3. Alcohol: The Drying Culprit
Ingredient to Avoid: Alcohol (often listed as Ethanol, Isopropyl, or SD Alcohol)
Alcohol, when present in high concentrations in hair products, can be extremely drying. It can strip your hair of moisture, leading to brittleness, breakage, and frizz. Look for products with lower alcohol content or those containing fatty alcohols, like cetearyl alcohol, which is actually considered safe and nontoxic for use on hair.
4. Mineral Oil and Petroleum (Petrolatum): Moisture Blockers
Mineral oil and petroleum are found in many hair products, particularly hair greases. While they can provide temporary shine, they create a barrier on the hair shaft, preventing moisture from penetrating. They can also make your hair feel excessively greasy and be difficult to wash out.
These ingredients can clog pores on the scalp and limit the production of the scalp's natural oils. Conditions like folliculitis and dandruff may result from this. Opt for natural oils and butters instead.
5. Synthetic Fragrances: The Mystery Ingredients
Fragrances can make hair products smell delightful, but synthetic fragrances can contain a mix of hidden chemicals that may irritate your scalp or even cause allergic reactions. For a gentler approach to fragrance in your haircare, opt for unscented or naturally scented options. Our Livara hair products are enriched with natural essential oils and fresh-smelling ingredients like peppermint for pleasant-smelling hair.
6. Formaldehyde and formaldehyde-releasing preservatives: Scalp Irritants
Ingredients to Avoid: Formalin, methanal, methanediol, or formaldehyde monohydrate
These preservatives release small amounts of formaldehyde, which can be irritating and potentially harmful to your hair and scalp. It's best to choose products that are free of these ingredients.
Bottomline
Natural haircare usually comes down to being an informed consumer. By avoiding harmful ingredients and opting for natural and nourishing alternatives, you can maintain the health of your natural hair. Choose products that safeguard the your natural hair, like our Livara hair products. Visit our online shop to discover the best natural products for your hair!