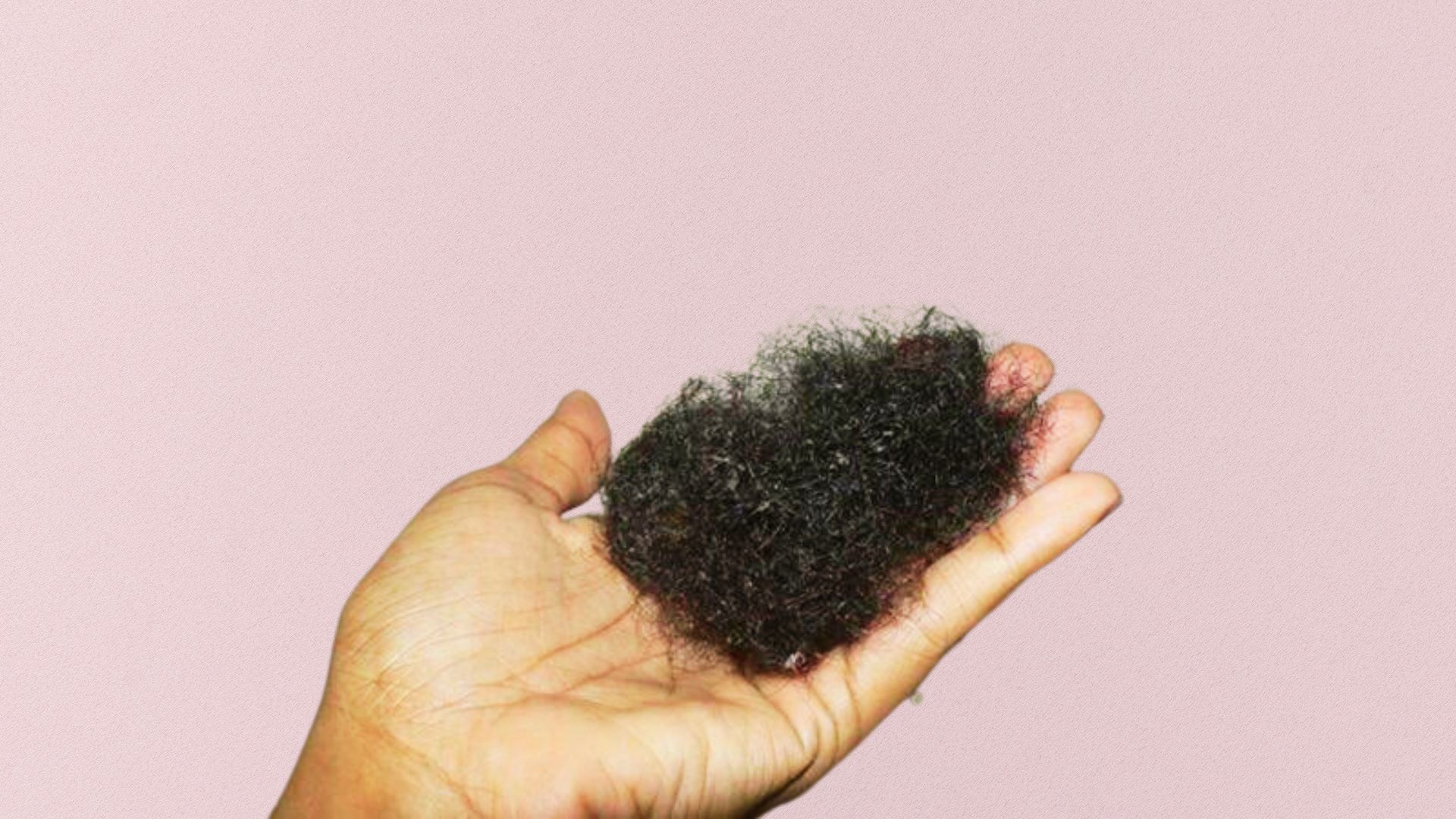 Hair loss is a common concern for those with 4C hair, but understanding what's normal can help ease any worries. In this article, we'll explore the topic of hair loss in 4C hair, specifically addressing what's considered normal and not after haircare practices like washing and detangling. Read on for fact-based answers that will help you better understand your hair and maintain its health.
Understanding 4C Hair
4C hair is characterized by tight, densely packed coils. It's strands are formed in tight springy ringlets. 4C hair is known for its shrinkage in wet or humid conditions, which can make it appear much shorter than it actually is. Despite its unique texture, 4C hair is beautiful and versatile when properly cared for. However, like all other hair textures, it's prone to various forms of hair loss, such as breakage and thinning.
Hair Loss After Washing
Washing your hair is essential for any hair care routine, but it's also a time when many people notice hair loss. Hair loss after washing and detangling is expected, especially when shedding old hair. The amount of hair that you lose after washing your 4C hair can vary from person to person, and different factors can influence the normal rate of hair loss. Here are some important considerations:
Shedding Vs Breakage: Shedding and breakage are two different things. Shedding is a natural process where old hair is released to make way for new growth. According to the American Academy of Dermatology, it's normal to shed between 50 and 100 hairs a day. Breakage, on the other hand, is the result of damage to the hair shaft. Some hair loss during washing is normal due to shedding, but excessive breakage may indicate a problem.
Protective Styles: If you wear protective styles like braids or twists, you may notice more hair loss after washing because the shed hair that's trapped in the style is finally released. This doesn't necessarily mean you're losing more hair, it's just becoming more noticeable because you've removed the protective style.
Haircare Practices: The products and techniques you use as you wash your hair can impact hair loss. Harsh shampoos, aggressive combing, and rough towel-drying can contribute to breakage. Using sulfate-free, moisturizing shampoos like our Sapphire Hair Shampoo and handling your hair gently can greatly reduce hair loss.
Detangling: 4C hair is prone to tangling, especially if it's not adequately moisturized. When detangling your hair while washing, gentleness is an absolute essential. Use a wide-toothed comb or your fingers coupled with a detangling spray or conditioner to gently detangle your strands. Rushing through this process can lead to even more unintended hair loss.
Hair Loss After Detangling
Detangling 4C hair can be a delicate process, and it's another instance when some hair loss is expected. Here are some factors to consider when evaluating the normal amount of hair loss during detangling:
Hair Condition: Healthy, well-moisturized 4C hair is more flexible and less prone to breakage. If your hair is dry, brittle, or lacks moisture, you may experience more hair loss during detangling. A good way to prevent excess hair loss during detangling is to moisturize with conditioner or a water-based moisturizer like our Tsavorite Spritz Moisturizer Hair Spray. Properly moisturized hair is less likely to break.
Detangling Tools: The tools you use to detangle your hair matter. Opt for a wide-toothed comb like an afro pick, a detangling brush, or your fingers. These tools are gentler on your hair and reduce the risk of excessive breakage.
Detangling Technique: Be patient and gentle when detangling your hair. Start at the tips and work your way up to the roots. Divide your hair into sections to make the process easier. Rushing or being rough can lead to more hair loss.
Protective Styling: Once again, if you've been wearing protective styles, such as braids or twists, you may experience more hair loss when you detangle. The hair that has naturally shed while you had in the protective style can become tangled with the healthy hair. This is normal and usually doesn't indicate any problem.
Addressing Hair Loss Concerns
If you find that your hair loss is consistently exceeding the normal range, there are steps you can take to address the issue:
Improve Your Haircare Routine: Ensure that you are using the right products and techniques for your 4C hair. This includes using moisturizing shampoos and conditioners, deep conditioning regularly, and minimizing the use of heat styling tools (these are notorious for drying out hair and making it more brittle, making you susceptible to excessive hair loss).
Maintain a Healthy Diet: Proper nutrition is crucial for the health of your hair. A diet rich in protein, vitamins and minerals, especially biotin, vitamin A, and iron, can promote healthy hair growth.
Consult a Professional: If you're still concerned about your hair loss, consider consulting a professional like dermatologist or trichologist. They can help identify any underlying issues and provide personalized recommendations.
Bottomline
When it comes to hair loss in 4C hair, it's essential to differentiate between shedding and breakage and adopt a gentle hair care routine that preserves your strands. If you're concerned about excessive hair loss, seeking professional advice is always a wise step to address any underlying issues and keep your 4C hair at its best. Remember, you are a gem.