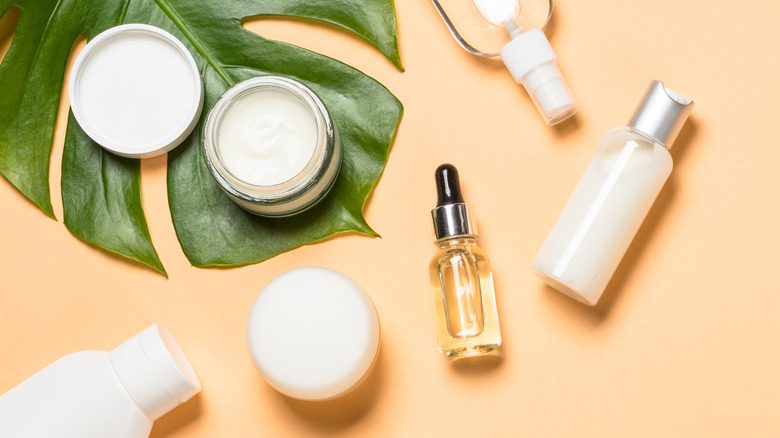 We've all been there: you've gotten a new skincare product, and you just feel like it's not doing what it's supposed to do. You've spent a great deal of money on your skincare products, and you're sure that they should yield certain results. Even still, you're skin isn't getting any better—and you don't know why. We're here with the 6 reasons why your skincare products aren't "working."
1. The products aren't for your skin type
The most common reason people don't see results with their skincare is because they're not using products that are suited for their skin type. There are different types of skin, and you'll have to use products formulated for your specific type if you want to see results in the long term.
If you're still struggling with dry skin, consider using a hydrating cleanser and oil-based moisturizer like our Chocolate Ruby Body Body Butter. If you have oily skin, it's best to use a cleanser with salicylic acid like our Pearl Facial Cleanser and a lightweight moisturizer that won't clog up your pores. Our Ruby Glow Body Butter has worked for many people with oily and pimple-prone skin!
2. Clean up your diet
Another thing that can affect your skin's appearance is diet. Your diet plays a huge role in how your skin looks, so if you're constantly eating processed foods and high glycemic foods such as white bread, and sugary soft drinks, you're causing visible damage to your skin without knowing.
According to Dr. Terry Loong, when you eat foods that are high in sugar, your body produces more insulin than it needs to. This results in high sugar levels in your blood, increases inflammation, and free testosterone, making your skin oilier and more prone to breakouts.
We recommend that you cut down on sugar, and consume a diet rich in healthy fats and vitamins. Replace fast food and processed snacks with fruits, vegetables and healthy whole foods. Most of all, stay hydrated. You can't notice a change in your skin if you're dehydrated. Make sure to consume at least 2 liters of water everyday.
Cutting down on dairy can also possibly make a big difference to your skin, but this may not apply to everyone. Seek the advice of a dermatologist to find out what works best for you.
3. You're using many products of different brands
If you're using too many different products of different brands, it's likely you won't see the results you desire even after consistent application. Most skincare products come in a bundle. Replacing some products from the bundle with those from a different brand may lower the efficiency of some others since they were not made to work together.
If your skincare products come from a certain line, it's best to use the entire package as it comes. Skincare companies design their products to work with one another, not necessarily those of their competitors.
4. You've not given them enough time to work
Good things take time. Skincare products aren't some magical concoction that can help you achieve glowing skin overnight. You'll start to see visible results from a consistent skincare routine after roughly a month or more(4-6 weeks). Only after then can you conclude whether your skincare products are "working" or not. Give your products the time to work.
5. You're making some sanitary mistakes
There's some mistakes that could be holding you back from the results you want to see even with the right products for your skin. For starters, use clean cloths for your face and have a separate towel for your face. Don't use the same towel you shower with as a face towel because that transfers bacteria that you don't want on your face.
Learn about other sanitary tips you need to keep in mind during skincare here.
6. Your products could have expired
We can't skip the possibility of your skincare products not working because they're well past their shelf life. Using them past their expiry date can result in bacterial infections and acne breakouts.
Look out for the expiry date on all your products before you can purchase or use them. Most products have the date clearly indicated, and some other denote it with a little jar with a number on it.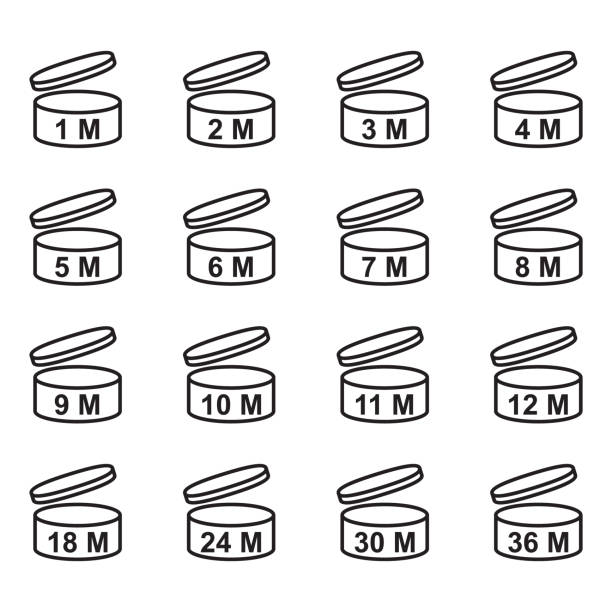 Additionally, you could be using a knock-off of the actual product. Ensure that you buy your skincare products from authorized retailers to avoid getting ripped off.
Takeaway
While the journey to healthy, glowing skin is one which requires time and effort, some things we do could unintentionally slow the process. Make sure that:
The products you use are for your specific skin type.
You're eating a clean diet.
You're not using too many different products.
You're using them consistently and give them enough time to work.
You maintain sanitary standards as you execute skincare.
You look out for your products' expiry dates.
We'd love to hear from you! Let us know in the comments if you've had any experience with your skincare products not working. Other than that, you are a gem, don't let these simple mistakes hold you back from healthy skin.