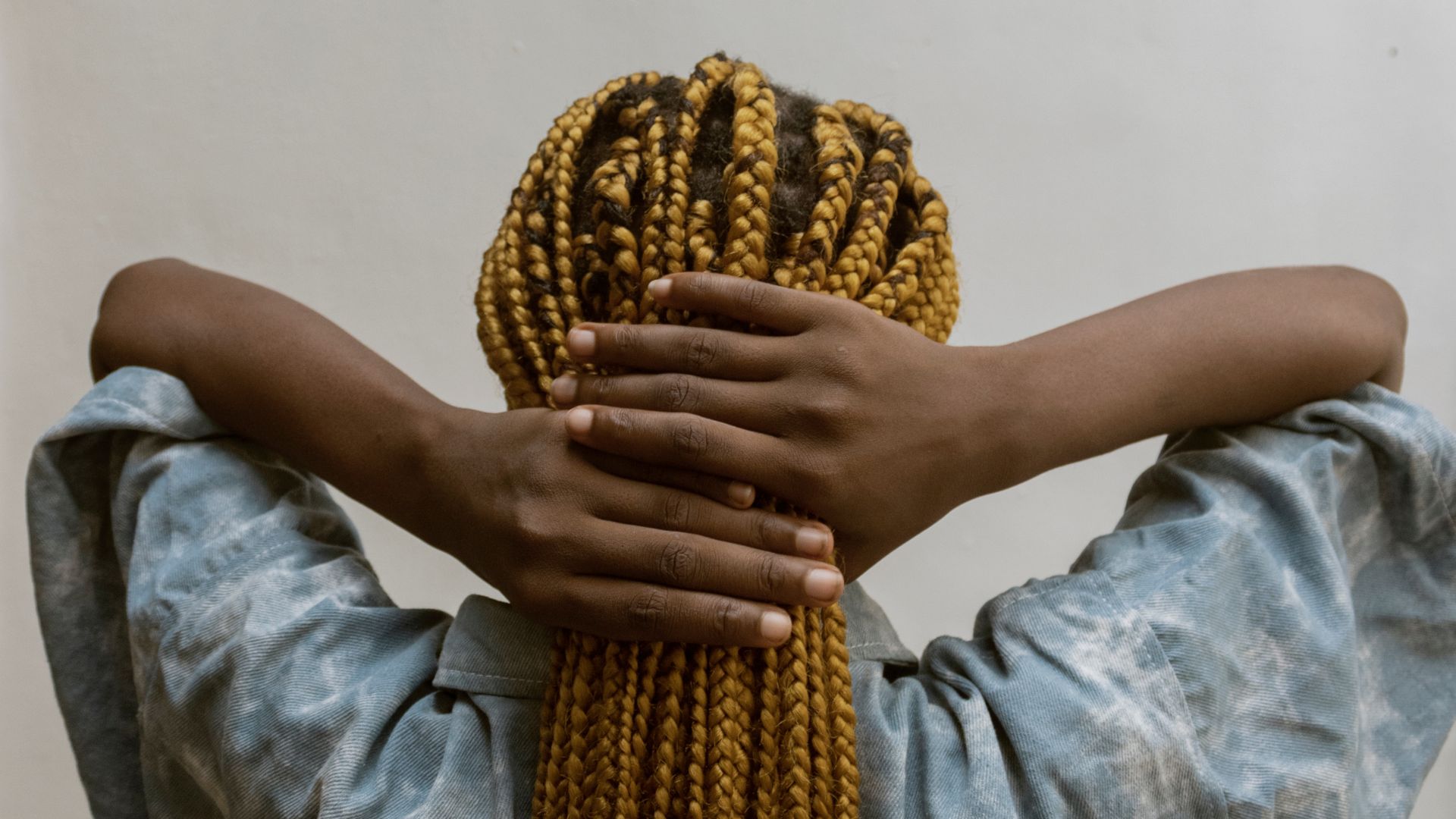 Natural hair is unique and beautiful in its own way, but managing it can sometimes be a struggle. It can take hours to detangle, style, and maintain, leaving many natural hair enthusiasts seeking ways to simplify the process. One solution to this challenge is protective styling.
Protective styling involves tucking away the ends of your hair to minimize manipulation and prevent damage. Examples of protective styles include (and are not limited to) braids, twists, cornrows, weaves, wigs, and locs.
The benefits of this technique go beyond making your daily hair routine easier; they also promote hair length retention and the overall health of your hair. Here are some of the top benefits of protective styling natural hair:
1. Reduces Breakage and Split Ends
Natural hair can be prone to breakage and split ends, especially when exposed to harsh weather conditions or daily styling. Protective styles like twists, braids, and weaves keep your hair protected from the elements and minimize manipulation, reducing the risk of breakage and split ends.
2. Promotes Hair Growth
By minimizing manipulation and protecting the hair shaft, protective styling creates a conducive environment for hair growth. With regular protective styling, you'll notice longer, stronger hair over time.
3. Versatility in Styling
Protective styles offer endless styling possibilities. From braids to twists, cornrows, and weaves, the list is endless. With the right stylist, you can have your protective style customized to your liking and still look fabulous.
Protective styling also allows you to switch up your look without exposing your hair to harsh styling methods like relaxing.
4. Versatility in Activities
Protective styles are great for activities such as swimming, hiking, and exercising. These activities can cause damage to our natural hair if not protected. With a protective style, you can enjoy any activity you like without worrying about hair damage.
5. Time-Saving
We all have those days when we just don't feel like styling our hair. With protective styles, little maintenance is needed. You can simply wrap your hair, throw on a hat, or put on a wig and still look great. Protective styles allow us to focus on other important things while our hair takes care of itself.
Tips for Maintaining Your Protective Style
Here are some of our tips for maintaining your hair in a protective style;
Moisturize! Always remember to keep your hair moisturized when it's in a protective style. Use a water-based moisturizer like our Tsavorite Spritz Moisturizer Spray.
Keep your scalp clean and healthy by washing it every couple of weeks with a sulfate-free shampoo.
Take care of your hairline. Be sure to protect your hairline when styling your hair; this includes avoiding tight styles.
Protect your hair while sleeping. Use a silk or satin scarf or pillowcase to reduce friction and protect your hair while you sleep.
Avoid over-styling. Do not manipulate your hair excessively, as this may cause breakage.
Use the right products. Finally, when maintaining your protective style, you should invest in products that help keep your hair looking and feeling healthy. Our Tsavorite Spritz Moisturizer Spray and Tanzanite Hair Oil are both excellent products for keeping your hair hydrated and nourished.
In conclusion, protective styling natural hair has many benefits. It reduces breakage, promotes length retention, requires little maintenance, offers endless styling possibilities, and is great for different activities. As much as we love our natural hair, giving it a break from time to time with protective styles is always a good idea.