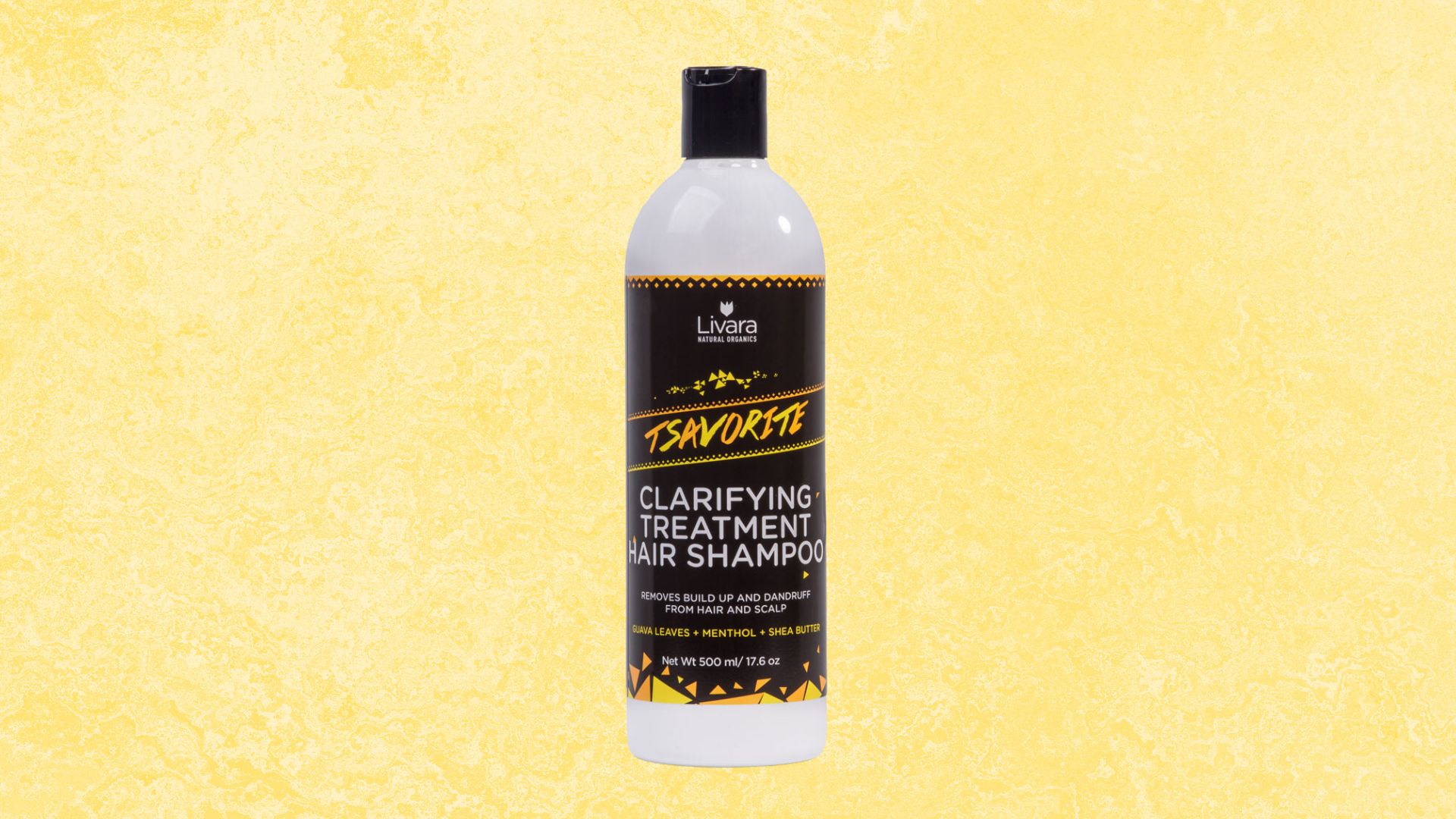 When it comes to maintaining healthy hair, it's essential to use the right products to keep it clean and nourished. One product that's become increasingly popular in recent years is clarifying shampoo. But what is it, and when should you consider using it?
What is clarifying shampoo, and when do you need to use it?
Clarifying shampoo is a kind of shampoo formulated to remove excess buildup or residue on your hair or scalp. It offers a much deeper cleanse compared to regular shampoos.
Excessive buildup could be caused by excessive use of hair products, environmental pollutants, and even the minerals in hard water. If you think your hair could use some help from excess buildup, a clarifying shampoo is a good option for your hair. By getting rid of buildup, your hair will feel lighter and fresher.
A clarifying shampoo is also great for removing the buildup left behind after taking out a protective style you've had in for a while.
It would also be an excellent addition to your hair care routine if you are an infrequent washer, swimmer, have problems with oily hair, or simply need a scalp refresh.
Benefits of a clarifying shampoo
One of the main benefits of clarifying shampoo is that it deeply cleanses hair and scalp, leaving them refreshed and purified. By removing the excess sebum, sweat, and product residues that accumulate over time, clarifying shampoo help unclog hair follicles, and prevents scalp infections.
Another advantage of using a clarifying shampoo is that it enhances the effects of other hair care products, such as conditioners and masks. When hair is free from buildup, it can absorb better the nutrients and moisture from these products, making them more effective and long-lasting.
How Often Should You Use A Clarifying Shampoo?
While it deeply cleanses the scalp, a clarifying shampoo is not designed for constant use. If used too frequently, it might dry out your hair strands or fade color-treated hair.
Depending on your hair type, you should generally use a clarifying shampoo only once or twice a month. If in doubt of how to use it, it's best to reserve it for a monthly salon appointment where your scalp can be cleansed under the supervision of trained hairstylists.
For naturally curly and coily hair textures that are naturally prone to dryness, limit use to only when necessary. Using a clarifying shampoo regularly could further dry up the strands, leading to breakage.
Precautions to observe with clarifying shampoo
But while clarifying shampoo offers many benefits, it's important to use it correctly.
When using a clarifying shampoo, remember to follow it up with a deep conditioner to restore moisture. Using a clarifying shampoo can be stripping to your strands, so restoring moisture is crucial.
If you've had your hair colored, you'll also want to exercise caution. This is because strong surfactants could harm the color of your hair. A clarifying shampoo is generally not recommended for color-treated hair if the label does not specifically state that it is color-safe.
If you're dealing with skin conditions like dandruff, seborrheic dermatitis, and psoriasis, frequent use of a clarifying shampoo could exacerbate the situation.
Which One Should You Use?
Look out for clarifying shampoos which have some hydrating ingredients added to them like the guava leaf extract in our Tsavorite Clarifying Treatment Hair Shampoo.
It's also infused with shea butter, menthol and peppermint to nourish your hair in the best way even as you're getting rid of buildup.
Here's how to get rid of buildup using our Tsavorite Clarifying Treatment Hair Shampoo:
Take away
Using a clarifying shampoo can have several benefits, such as relieving your scalp and strands of dirt and buildup. However, it is crucial to use it correctly and avoid overuse, as this can lead to unwanted effects on both your hair and scalp. By incorporating clarifying shampoo into your hair care routine, you can keep your hair looking and feeling healthy and vibrant.