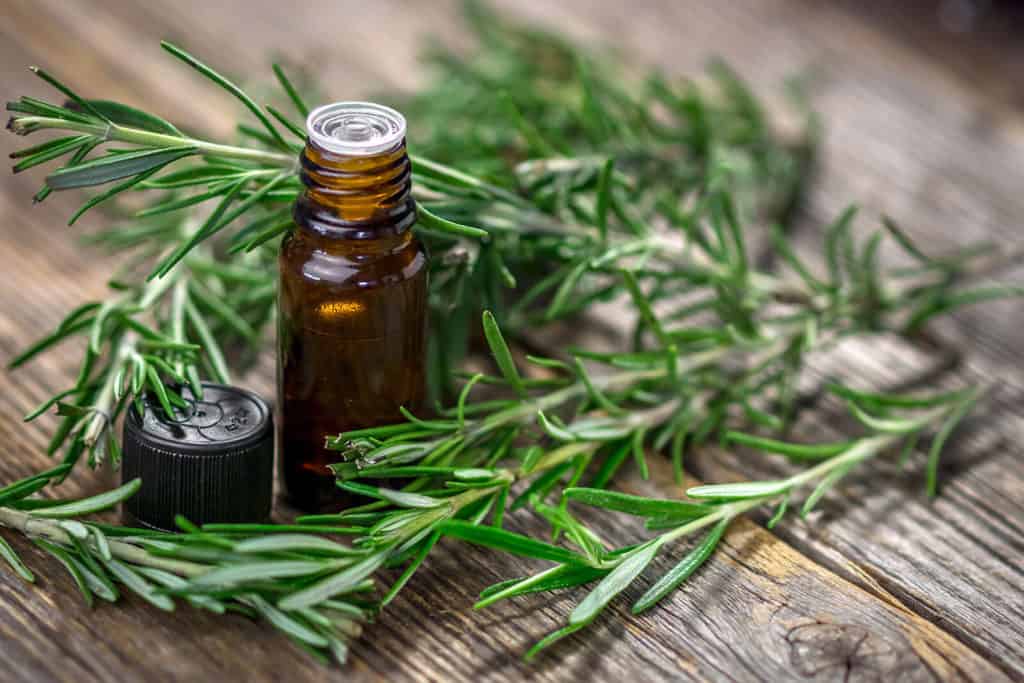 Aside from its use in the culinary world, rosemary is a powerful natural ingredient that has only recently gained attention because of its incredible benefits for hair. At Livara we're definitely not out of the loop about this magical ingredient; all our Tsavorite Spritz Moisturizer Hair Spray bottles are infused with rosemary.
Many studies have shown that rosemary oil is highly effective in promoting hair growth, controlling dandruff, and limiting premature graying. If you want to know more about how this amazing oil can transform your hair, keep reading!
How does rosemary work for hair?
The oil contains active ingredients that stimulate hair follicles and improve blood circulation to the scalp.
According to dermatologist Shilpi Khetarpal, MD, studies have shown that rosemary oil is just as efficient as the drug minoxidil, also known as Rogaine®, in promoting hair growth. People with androgenic alopecia were the main subject of a 2015 study (male pattern baldness or female pattern baldness).
At the three-month and six-month check-ins, fewer cases of itchy scalp were observed when rosemary oil was used in place of minoxidil.
Dr. Khetarpal concludes, "In the end, it does seem to work." Many were highly encouraged by the study to check into rosemary oil for hair growth. Following that, it also became significantly more widespread in over-the-counter products.
The 2015 study expanded on results from 2013 and 2010 that suggested rosemary might be able to stop hair loss.
Amazing benefits for hair
By boosting blood circulation to the scalp, rosemary oil has been found to encourage healthy hair growth, prevent hair fall, and reduce dandruff.
Rosemary oil has also been found to slow down the graying process, making it an excellent choice for those who want to maintain their natural hair color.
How to incorporate it into your routine
To incorporate rosemary oil into your hair care routine, you need to focus on your scalp. It's essential to give the oil enough time to work and use only a small amount.
Applying a few drops of rosemary oil directly to your scalp and massaging it in can do wonders for your hair. Alternatively, you can use products like our Tsavorite Spritz Moisturizer Hair Spray that make use of the magical ingredient.
Also, remember that the oil can be a helpful addition to your hair care routine but don't expect immediate results. Consistency and patience are key to seeing the changes you want.
Can it work for every hair type?
One of the best things about rosemary oil is that it works for all hair types. However, if you have finer hair, you may want to avoid using it too often as it can make your hair feel weighed down.
Side effects
It's important to note that while rosemary oil is generally considered safe, it's not recommended pregnant and breastfeeding mothers to be using 100% rosemary oil. This may have negative side effects on their health.
Take away
In conclusion, rosemary oil is a powerful and underrated ingredient with amazing benefits for hair growth, dandruff control, and limiting premature graying. You can easily incorporate this ingredient into your hair care regimen by focusing on your scalp, using only a small amount, and having patience.
It can work wonders for any hair type but be careful with using too much on finer hair. With the proper usage and patience, rosemary oil can help you achieve healthier and more luscious hair. Because you are a gem.