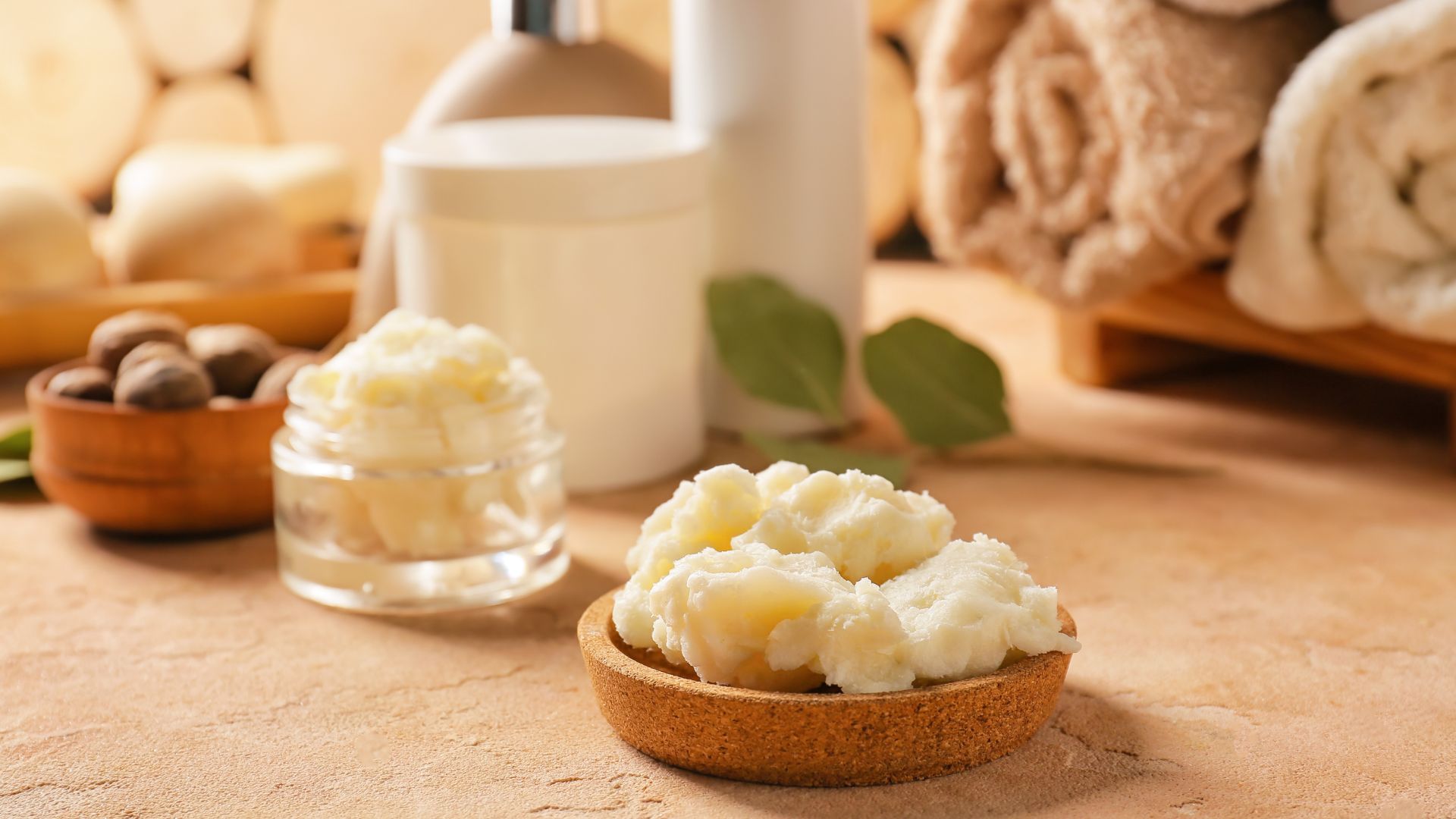 If you're looking for that one skincare product that can do it all, look no further than shea butter. This natural ingredient is derived from the nuts of the shea tree, and is known for its deeply moisturizing and healing properties. Here are some of the different ways shea butter can address your specific skin needs:
Moisturizing
Shea butter is well-known for its moisturizing properties. It contains fatty acids that penetrate deep into the skin to nourish and hydrate. Whether you have dry, flaky skin or just want to keep your skin soft and supple, shea butter is the perfect solution.
Soothing
If you suffer from skin irritations like rashes, eczema, psoriasis, or rosacea, shea butter can help soothe and calm your skin. It has anti-inflammatory properties that reduce redness and itchiness, while its moisturizing properties keep your skin from drying out.
Studies have also shown that shea butter can help treat minor burns.
Anti-aging
As we age, our skin loses elasticity and becomes drier. Shea butter's ability to deeply moisturize can help to combat this, and its anti-oxidant properties can help to prevent skin damage from free radicals.
Regular use of shea butter can help reduce the appearance of fine lines, wrinkles, and other signs of aging.
Sun protection
Exposure to the sun can cause damage to the skin, including premature aging, sunspots, and uneven skin tone. Shea butter contains antioxidants and anti-inflammatory compounds that can help to repair and protect the skin from the damaging effects of the sun.
Shea butter also has a natural SPF (Sun Protection Factor) of around 4. While it shouldn't be used as a substitute for sunscreen, shea butter can help boost your skin's defenses against UV damage.
Scar and stretch mark reduction
Shea butter has been shown to improve the appearance of scars and stretch marks by increasing collagen production and promoting cell regeneration. Whether you're dealing with acne scars or pregnancy stretch marks, shea butter can help fade them over time.
Read also: How To Use Shea Butter To Manage Pregnancy Stretch Marks
Gentle cleansing
Shea butter's cleansing properties can help remove dirt, makeup, and impurities without stripping your skin of its natural oils. Our Shea Face and Body Soap is made with shea butter, and gently removes all impurities from your skin.
Perfect For Every Skin Type
Shea butter's all-round benefits work great for every skin type!
Dry skin: Shea butter deeply hydrates skin, making it a perfect choice for soothing and nourishing dry skin. Its high concentration of fatty acids and vitamins A and E helps to improve skin texture, while locking in moisture to prevent dryness and flakiness.
Acne-prone skin: Contrary to popular belief, oily skin still needs hydration. Shea butter can provide the moisture that acne-prone skin needs without clogging pores. It also contains anti-inflammatory properties that can help to reduce redness and inflammation associated with acne
Sensitive skin: Shea butter is gentle and soothing, making it a safe choice for those with sensitive skin. Its natural ingredients won't cause irritation, and it can help to calm down redness and inflammation.
Overall, shea butter is a versatile and natural ingredient that can address a variety of skin needs. Whether you're looking for a simple moisturizer or a powerful anti-aging treatment, consider incorporating shea butter into your skincare routine. Your skin will thank you.
If you're looking to incorporate shea butter in your routine, look for skincare products that contain high-quality shea butter. Our Livara skin products are made with pure unrefined shea butter sourced from Northern Uganda. Acquire the best shea products for your skin at affordable prices from our Livara shop. And remember, you are a gem.