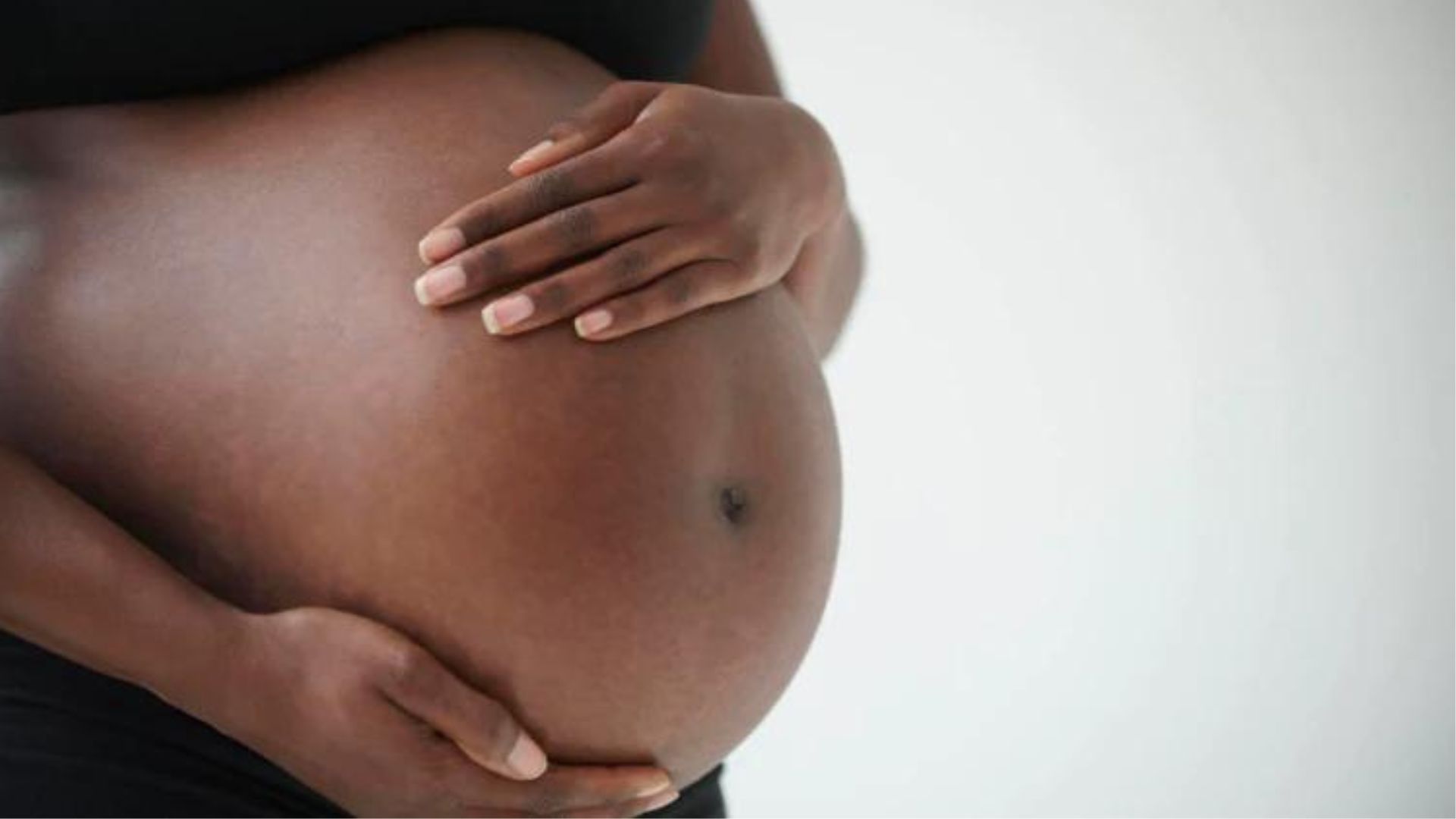 Pregnancy is a beautiful journey that comes with a lot of changes in a woman's body. As your belly grows to accommodate your little one, your skin may stretch and form stretch marks.
While there is absolutely nothing wrong with having stretch marks, some mothers may wish to prevent them or fade their appearance. If you are looking for a natural solution that is safe for both you and your baby, consider shea butter.
Why Do Stretch Marks Form?
Before we can delve into how to fade them, it's important to understand why they form in the first place.
According to the National Health Service (NHS), stretch marks appear whenever the skin is stretched, for example, during puberty or when putting on weight. When this happens, the skin's middle layer (dermis) breaks in some places, and scar tissue forms, resulting in the appearance of stretch marks.
The hormonal changes that come with pregnancy can also affect your skin and make you more likely to get stretch marks.
However, there's good news. Keeping your skin moisturized can help prevent stretch marks from forming. Shea butter is a fantastic moisturizer and can be incredibly effective in preventing the formation of stretch marks.
Why Shea Butter?
Shea butter is a natural, plant-based fat that is extracted from the nut of the shea tree. Pure unrefined shea butter is rich in essential fatty acids and vitamins A & E. These nutrients help to boost collagen production and promote generation of new skin cells.
Applying shea butter regularly during pregnancy can help keep your skin moisturized and elastic, reducing the likelihood of stretch marks.
Shea butter can also be effective in dealing with stretch marks postpartum. When applied to the affected areas regularly, shea butter can help fade the appearance of stretch marks.
Additionally, shea butter's emollient properties prevent the skin from drying out and becoming itchy, a common complaint among pregnant women.
How To Use Shea Butter for Pregnancy Stretch Marks
Using shea butter to prevent stretch marks is easy. Simply gently rub some onto your baby bump and any other areas of your body that are prone to stretch marks, such as your breasts and hips.
Massage the butter into your skin using circular motions, and make sure to do this twice a day, every day.
Consistent use of shea butter from the onset of your pregnancy can prevent the formation of stretch marks altogether.
On the other hand, consistent use of shea butter for postpartum stretch marks can trigger changes in as little as 3 months.
Livara's Diamond Tones Body Butter – The Solution for Stretch Marks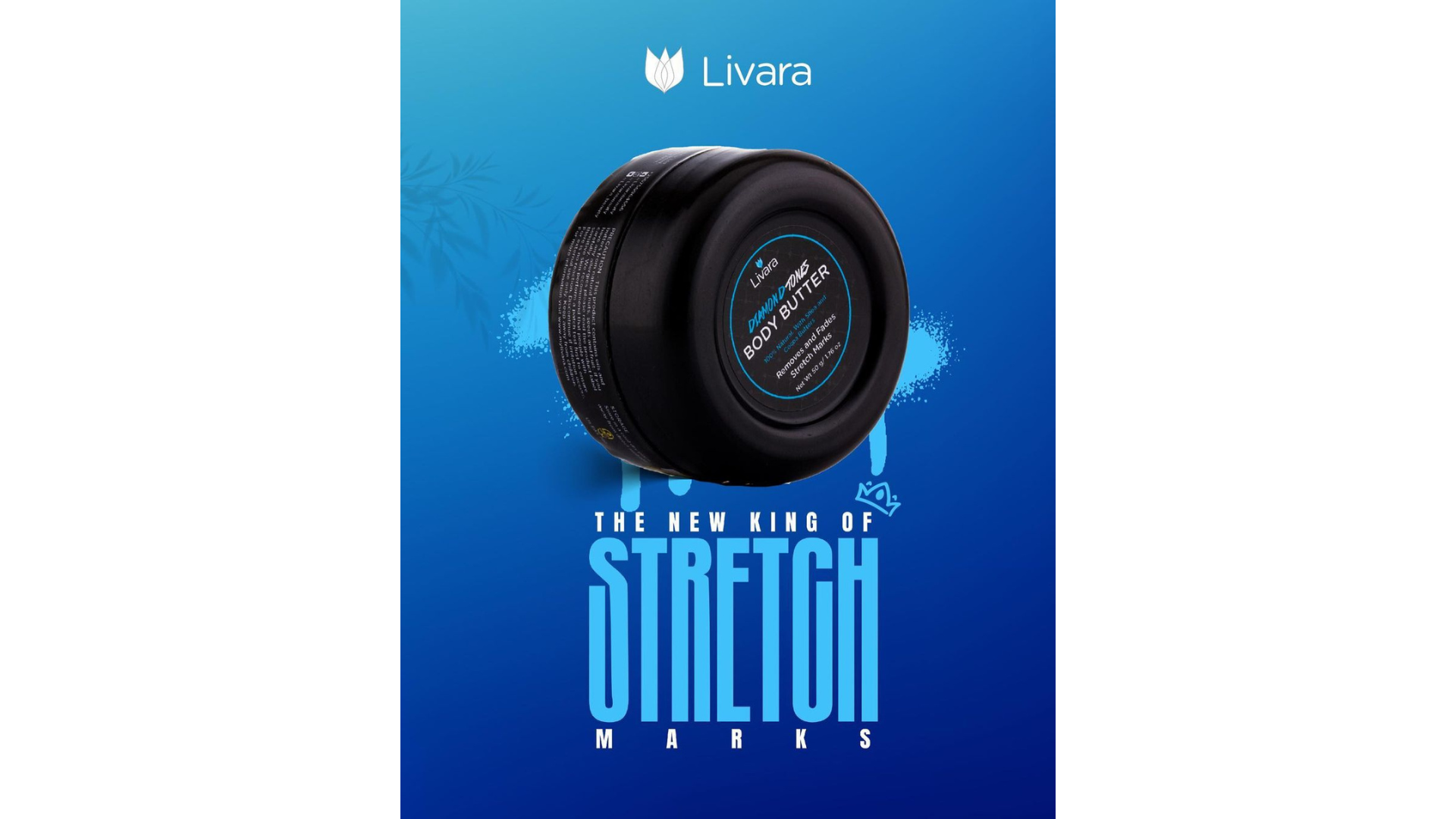 At Livara, we believe in the power of shea butter for stretch marks. That's why we created the Diamond Tones Body Butter, which is formulated with pure unrefined shea butter.
To make the body butter even more effective, we've added cocoa butter, which is also an excellent moisturizer. Along with it are lavender and cinnamon essential oils to provide a pleasant aroma while helping to soothe and nourish the skin.
Using our Diamond Tones Body Butter throughout your pregnancy can help prevent stretch marks from forming. However, if you already have stretch marks, our body butter can fade them and improve the appearance of your skin.
Don't believe us? Here is a testimony from one of our clients!
The Bottom Line
Stretch marks are a natural and beautiful part of the pregnancy journey. They are a symbol of the incredible feat that the female body is capable of. However, if you would like to prevent their formation or reduce their appearance postpartum, shea butter is an excellent natural solution.
Not only does it contain essential vitamins and nutrients, but it is also safe and non-detrimental to the health of both you and your baby. Remember to love your body during pregnancy, because you are a GEM.