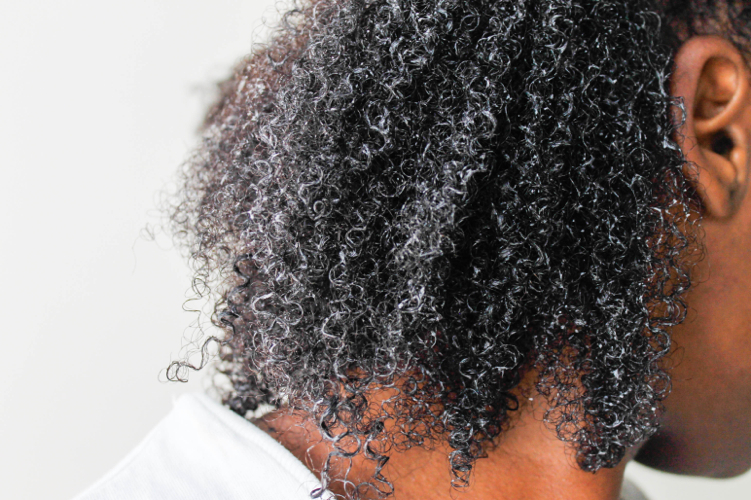 Yes. The answer is yes. 4C hair needs to be deep conditioned. 4C hair is defined by tight, kinky coils, which can be difficult to manage. However, deep conditioning can make things a whole load easier. Read on to discover how deep conditioning can help you achieve a nourished crown of 4C curls.
What is Deep Conditioning?
Deep conditioning is a hair care technique that involves applying a highly concentrated, moisture-rich conditioner to your hair and allowing it to penetrate the strands for an extended period. In comparison to regular conditioners, deep conditioners contain higher concentrations of emollient and humectant ingredients that richly moisturize your hair.
How is it Different From Regular Conditioning?
Unlike regular conditioning, which only provides surface-level hydration, deep conditioning replenishes the hair from within, providing the essential nutrients needed to strengthen and revive your hair strands.
Additionally, deep conditioner can be left in for a longer time compared to regular conditioner. Deep conditioner is usually left in the hair for 20-30 minutes, while regular conditioner can be washed out after even 2 minutes.
The Importance of Deep Conditioning for 4C Hair
Here's why deep conditioning is so important, especially if you're on a natural hair journey.
Moisture Restoration: 4C hair is known for its tightly coiled nature, making it prone to dryness. Deep conditioning acts as a powerful moisture booster, effectively restoring hydration to your parched strands. This extra dose of moisture not only prevents breakage but also promotes length retention, allowing you to enjoy long hair length.
Hair Softening and Manageability: One common complaint with people who have 4C hair is apparent coarseness and lack of manageability. Deep conditioning plays a vital role in softening your hair, making it easier to handle and style. By improving your hair's manageability, deep conditioning ensures a stress-free detangling experience and reduces the risk of hair damage during manipulation.
Elasticity Enhancement: Hair practices like regular heat styling can take a toll on your 4C hair's elasticity. Deep conditioning helps restore and enhance your hair's elasticity, making it more flexible and resilient to environmental stressors. This added elasticity allows your hair to stretch without breaking, resulting in reduced hair loss.
Tips for Effective Deep Conditioning
Now that you understand the importance of deep conditioning let's delve into how to do it properly.
Prep Your Hair: Before you can start deep conditioning, make sure that your hair is clean. Cleanse your hair(and scalp) with a gentle, sulfate-free shampoo(like our Sapphire Hair Shampoo) to remove any product build-up or impurities. Pat your hair dry with a microfiber towel or t-shirt to avoid unnecessary friction, which can lead to frizz.
Choose the Right Product: Opt for a deep conditioner like our Sapphire 2in1 Deep Conditioner and Leave-In Conditioner specifically formulated for textured or natural hair. Look for ingredients like shea butter, aloe vera, and olive oil, which are known for their excellent moisturizing properties. Avoid products that contain harsh sulfates and silicones, as they can strip away your hair's natural oils.
Time is Key: After generously applying the deep conditioner, cover your hair with a plastic cap or use a heated cap to create a warm environment that allows for better absorption. Let the treatment sit in for around 20-30 minutes.
What Do You Do After Deep Conditioning?
Since most deep conditioners are not meant to be leave-in products, it's advised to rinse them out after use. Rinse your hair with lukewarm water and pat it dry with a microfiber towel or t-shirt.
For the case of products like our Sapphire 2In1 Deep Conditioner and Leave-In Treatment, simply proceed with styling after deep conditioning.
Opt for low manipulative styles like twists or simple braids that will help your hair stretch back afterwards.
How Often Should You Deep Condition?
Depending on your hair needs, deep conditioning can be done every 2-4 weeks. Weekly deep conditioning is advisable if you have (heat)damaged hair, or if you're transitioning from treated hair to natural hair.
Takeaway
Deep conditioning is a vital hair care practice that shouldn't be ignored if you have 4c hair. The added moisture and nourishment provided by a deep conditioner improve hair strength, manageability, and shine, which can help prevent hair breakage. Follow these simple tips, and you'll be on your way to having healthy and thriving hair! Because you are a GEM.