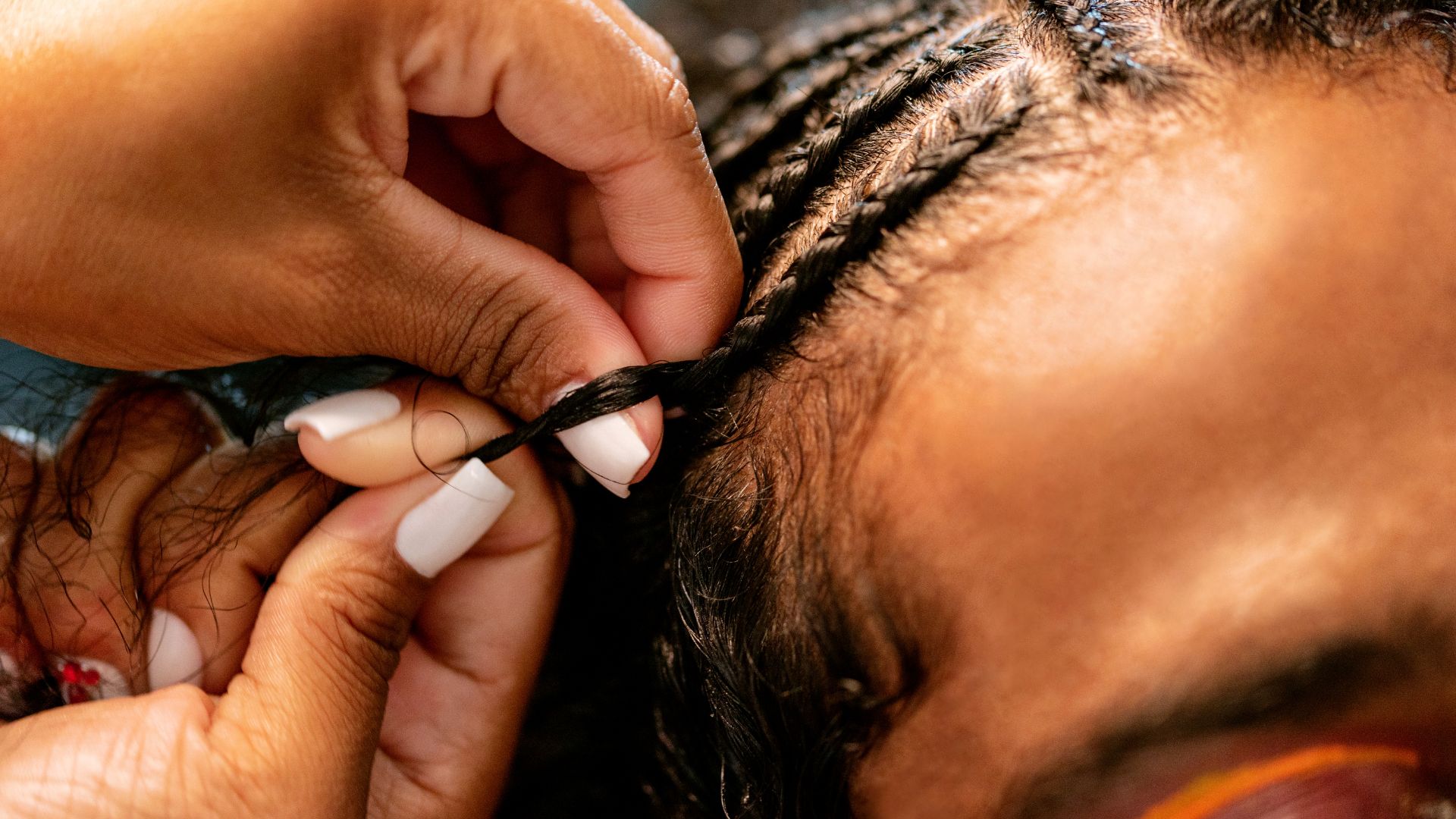 With summer here, it's a perfect time to switch up your look with your hairstyle. Cornrows are perfect for any occasion, from a casual day at the beach to a night out with the girls. Not to mention, they're super low maintenance and protect your hair ends from damage. If you're looking for a new cornrow style, here are 8 gorgeous ideas to show your braider.
1. Straight-back cornrows with front curls
Make straight-back cornrows your own with these two curly extensions hanging down from your face.
2. Geometric Braids
Turn heads with this TikTok approved braid style for summer 2023.
3. Stitch cornrow high bun
If you'd rather not have hair in your face, try out this gorgeous stitch cornrow high bun.
4. Intricate cornrows
Make your cornrows stand out with these intricate designs.
5. High Bun with Curls
Add a little dazzle to your high bun with these curly extensions.
6. Lemonade Braids
Made famous by Beyoncé in her visual album Lemonade, this style features long braids that start in small cornrows that start from one side of your head.
7. Tribal Braids
Try out this mixture of patterned cornrows and braids that originates from the Fulani people of Africa.
8. Cornrows with Beads
Who says adults can't wear beads? Give your cornrow style a cute summer touch with the beads of your choice.
How to Take Care of Your Cornrow Braids
Have your cornrows looking good and keep your natural hair healthy underneath with these pointers:
Keep your cornrows moisturized: Cornrow styles are notorious for getting especially itchy, but that shouldn't be case. Keep an itchiness at bay by moisturizing your hair regularly with a water-based moisturizer like our Tsavorite Spritz Moisturizer Spray.
Seal in with an oil: Apply a natural oil to your scalp after moisturizing to seal in the moisture. We just know you'll love our Tanzanite Hair Oil-a natural blend of shea butter, avocado oil, castor oil, sunflower oil and peppermint essential oil- all great for your hair.
Wrap your hair at night: Use a silk or satin hair scarf to hold down your hair at night, and prevent it from getting frizzy. Using a bonnet alone may not be as efficient.
Style your edges: Enhance your look by laying your edges with some edge control gel.
Overall, cornrow styles are perfect for the summer. These are just a few of the many cornrow styles you can try this summer. Don't be afraid to show your braider one of these styles and have them make it your own! Because you are a GEM.