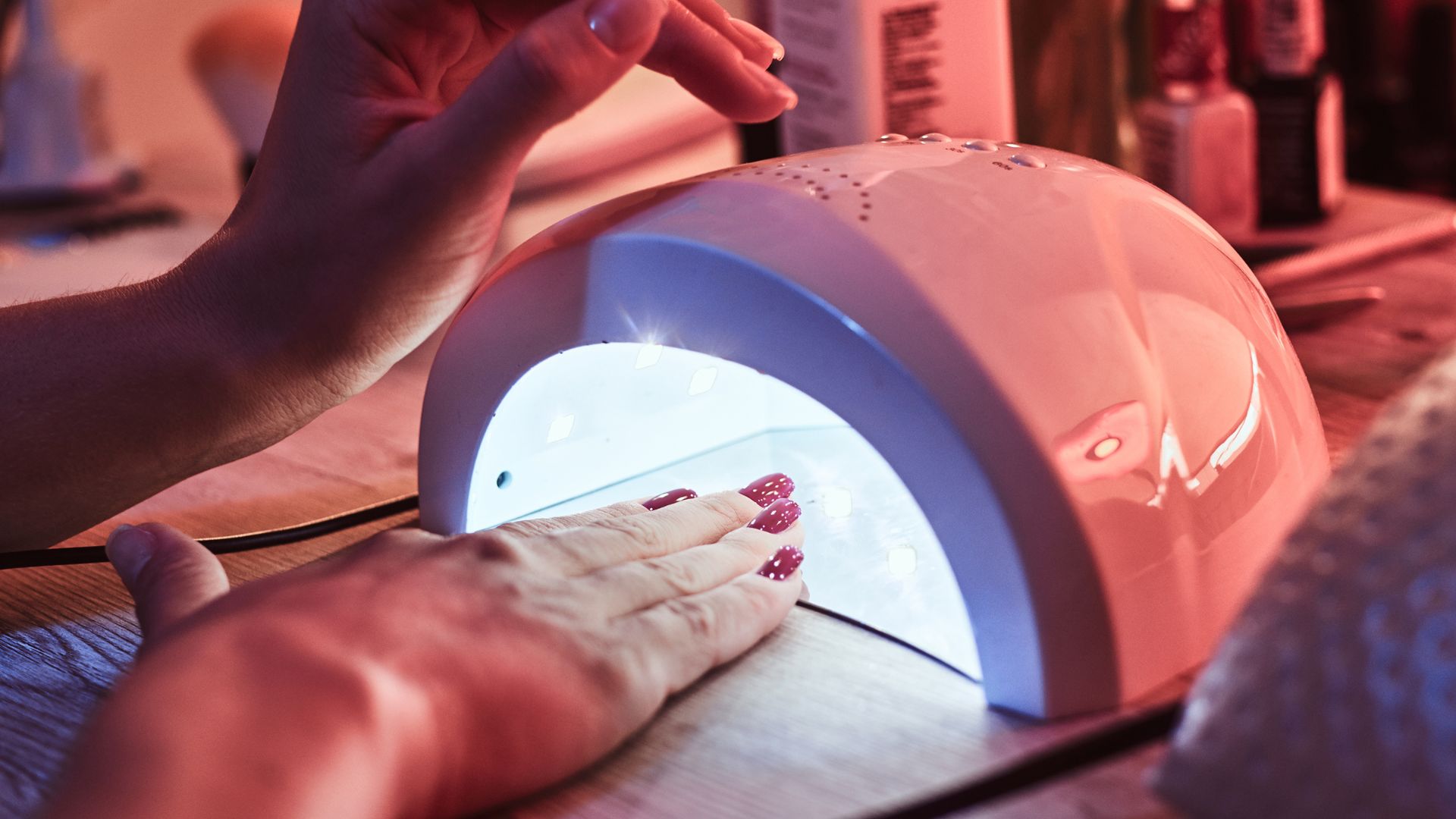 So you're tired of your natural nails and want them to pop off with some extensions. You've heard of both gel and acrylic options but aren't sure which is better. Allow us save you the trouble of trying both – gel nails are the clear winner.
What are Gel Extensions? How Are They Different From Acrylics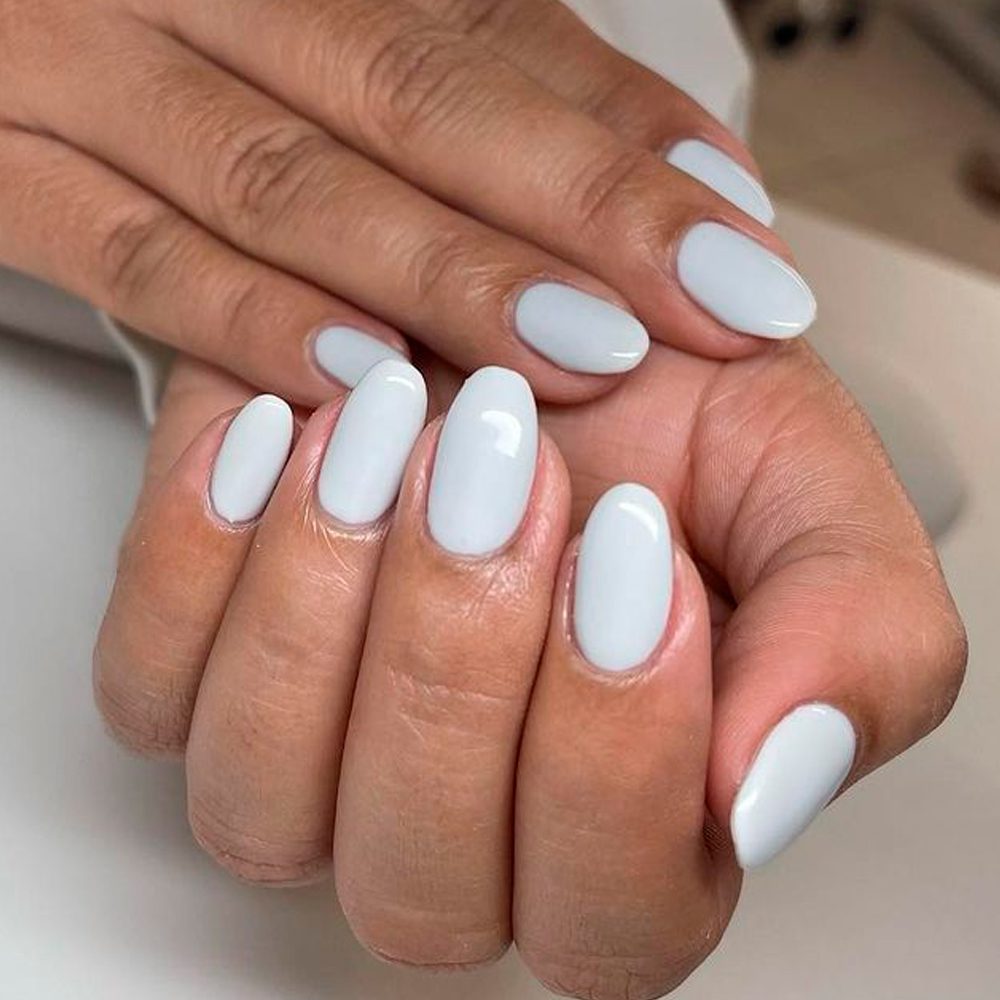 Gel nail extensions are a popular alternative to acrylics. Gel nails are made using gel polish that is cured with a UV or LED nail lamp to create a shiny, natural looking manicure. It is cured with a UV or LED light to help lock it in place for long-lasting wear.
To prep, your nails are cut, filed, and shaped, and your cuticles are also cut, just as with a regular manicure.
A base coat, gel nail polish, and top coat are the typical steps in the three-step method for applying gel nail polish. Each coat of gel polish will need to be cured for about 30 to 60 seconds at a time. Soon as the top coat is done curing, you're ready to leave-instead of waiting for your nails to dry.
Acrylics on the other hand are made by mixing a powder (polymer) and a liquid (monomer) to create a dough-like texture. The paste is then pressed onto each nail with a brush, and it hardens once shaped.
The gel application process is quicker and neater than acrylics since there's no mixing of products involved. The gel simply needs to be brushed on, cured, and wiped clean. No mess, no fuss.
Gels Are Less Damaging to Your Nails
Gel manicures are so much gentler on your nails than acrylics. Here's why gels win hands down:
•Removal is safer. To take off acrylics, techs have to file down your nails, often thinning and weakening them in the process. Gels, on the other hand, can be soaked off in acetone(using cotton wool), leaving your natural nails intact.
•Less damage. Gel nail extensions require less filing of your natural nails to adhere properly. The gel is able to grip onto the natural nail with little roughing up of the surface. This means your nails remain stronger and healthier over time. Acrylics, on the other hand, require aggressive filing to provide enough texture for the acrylic to grip onto. This weakens the natural nail and can lead to permanent damage if used repeatedly
Gels Are Less Likely To Break
The gel is able to blend in with your natural nails without cracking or peeling off. You can go about your daily activities without worrying about breaking a nail.
Gel Nails Are More Natural Looking
Gel overlays are designed to enhance your natural nails, not mask them. The gel is applied in thin layers over your natural nails and cured under a UV light. This allows your natural nails to show through, just enhanced. Acrylics, on the other hand, require the application of a plastic nail form over your natural nails, which are then covered in acrylic powder and liquid to create an entirely new nail. The end result looks obviously fake.
Overall, gel nail extensions triumph over acrylics when it comes to achieving a natural nail look. Gels simply enhance what you already have, seamlessly blending in for a subtle, glossy finish and natural pink tint. Your nails will look naturally perfect, not obviously fake. For natural-looking nails, gels are the clear winner.
FAQ: Common Questions About Gel Nails
Do Gel Manicures Make Your Nails Grow?
Natural nails can actually become stronger and longer while using gel polish. The layer of polish helps protect the natural nail and prevent breakage.
How long do gel nail extensions really last?
Gel nail extensions can last 2 to 3 weeks before needing a fill or replacement, sometimes longer with proper care and maintenance. However, you shouldn't have them in longer than a month.
As your natural nails grow out, the gel will need to be reapplied and filed down. Gel nails need be filled every 2-3 weeks to maintain their appearance and prevent damage to the natural nails. However, this can vary depending on the rate of nail growth and how well the nails are cared for between appointments.
How are gel nail refills done?
Gel refills are quick, easy touch-ups to your existing gel nail extensions. The nail technician will file down the gel on your natural nails to rough up the surface, then reapply gel polish just to the new growth at the base of the nails.
The gel is cured under the UV light, bonded to your natural nails and the existing gel. Fills maintain the shape and length of your gel nails so you can go longer between replacements. They take around 30 minutes and cost less than a full gel nail replacement service.
Your nails will start to lift if you wait too long between refills, and if dirt and water get underneath, bacteria can start to form. Bacteria growth can result in fungal infections-so be careful not to have gels on too long.
How To Properly Remove Gel Nails
While gel manicures don't damage nails, improper gel removal can be very damaging. A poor removal technique can include peeling off the gel manually.
You can properly remove gel nail polish by soaking your nails in acetone using cotton pads. The procedure can go more quickly if your fingers are covered in aluminum foil as your nails soak in the cotton-soaked acetone.
Thereafter, you can gently scrape off the now loose gel polish off your nails.
Are gel nail extensions really worth the investment?
If you want durable, natural-looking nails that last for weeks, gel nail extensions are absolutely worth the investment. Gel manicures are more expensive than a regular polish manicure up front, but since the gel lasts so much longer, you'll actually save money in the long run.
No more chipped polish after just a couple of days or redoing your nails every week. With proper care and maintenance, gel nail extensions can last 2 to 3 weeks between salon visits. They provide strong, natural-looking nails that won't break or split easily. For many, the convenience and confidence of perfect nails is well worth the investment.
Final thoughts
With gel extensions, you can have the long, glamorous nails of your dreams without compromising the health of your natural nails. Make the switch – your nails will reap the benefits and you'll wonder why you didn't do it sooner. The choice is clear and your nails will be the better for it. Because you are a GEM.