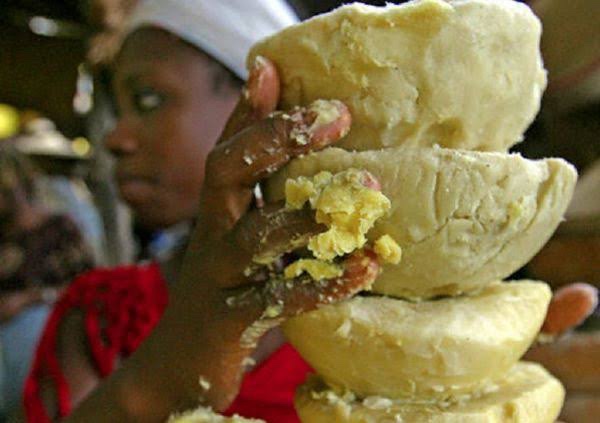 The quest for sustainable and eco-friendly haircare solutions is gaining momentum today. With an increasing focus on environmental consciousness, consumers are seeking products that not only benefit their hair but also align with sustainability principles.
Among the natural ingredients that perfectly embody this ideology, shea butter stands out as a versatile and nourishing option. Derived from the African shea tree nuts, it not only offers exceptional benefits to your locks but also champions sustainable practices in the world of haircare. In this article, we will delve into why shea butter is the ideal choice for nurturing both your tresses and our planet.
A Sustainable Marvel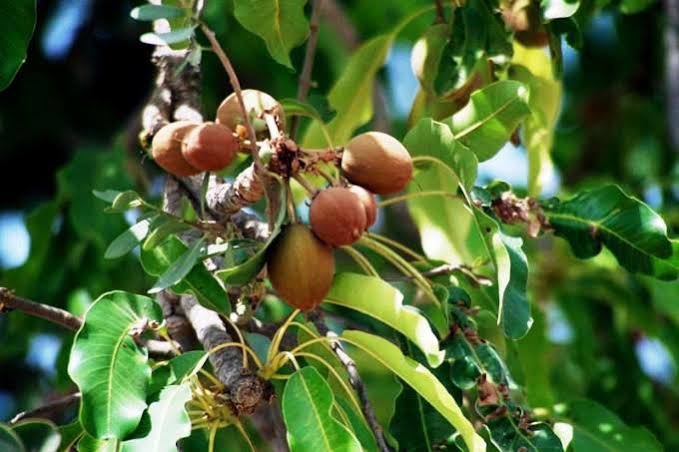 Shea butter originates from Vitellaria paradoxa trees found exclusively in West Africa's savannahs—a region where they have long served as a valuable resource for local communities across generations.
In Uganda, the trees grow in the northern regions of Karamoja, West Nile, Nakasongola, Teso, Lango and Acholi.
The harvesting and processing methods employed to extract shea butter prioritize sustainability while creating economic opportunities. This business particularly empowers women within these regions by contributing to poverty alleviation and community development.
A Wealth of Nutrients
Shea butter is a true treasure when it comes to essential nutrients that work wonders for your hair and scalp.
Shea butter burst with vitamins A and E which are renowned for their remarkable antioxidant properties. The butter provides nourishment while acting as a protective shield against environmental damage. What's more, this natural wonder contains an abundance of fatty acids such as oleic and stearic acids that deeply moisturize the hair strands, aiding in the restoration of damaged locks.
The Best Haircare Solution
The benefits offered by shea butter are truly limitless when it comes to caring for your hair:
Unparalleled Moisturization: Shea butter is a very effective natural moisturizer; its penetrating abilities ensure deep hydration which means no dryness and breakage.
Sealing & Shielding: With its perfectly balanced consistency designed specifically to seal in moisture in the hair shaft, shea butter acts as an impenetrable barrier against external aggressors while maintaining optimal moisture levels within each strand.
Combats Frizz: Bid farewell to unruly frizz with shea butter. Harnessing the power of shea butter's exquisite smoothing properties will leave you with impeccably sleek hair – free from any flyaways.
Scalp Serenity: With shea butter you can say goodbye to itchiness and dandruff concerns. Shea Butter takes care of both by promoting overall scalp health through soothing relief from irritation whilst managing unwanted flakiness.
Unlock the secret potential hidden within this extraordinary ingredient – let luxurious self-care become part of your everyday routine today with our Livara products. We're big on shea butter; so you can enjoy all these benefits and more with our shea-infused hairline.
Visit our shop and get the best for your hair at an affordable price!
Ethical Sourcing
The essence of shea butter production lies in its commitment to ethical and sustainable sourcing practices. Numerous brands, like Livara, have made it their priority to uphold fair trade principles by establishing direct partnerships with communities that produce shea butter, thereby guaranteeing the responsible harvesting and processing of shea butter.
Nyowe Ventures, Livara's mother company, is implementing a Women Economic Empowerment project by United Nations Capital Development Fund to empower 100,000 shea farmers (80% women) in Northern Uganda over the next 2 years. The project aims to digitize and empower the activities of 100,000 shea farmers
By adopting approaches like these, not only do these brands like ours empower local women and communities, but also conserve the shea tree and its surrounding ecosystems.
Minimal Packing Waste
Shea butter is often packaged in simple, eco-friendly containers, which helps reduce excessive plastic use and promotes sustainability in the beauty industry.
Bottomline
Shea butter is an unparalleled star in the realm of sustainable haircare. It offers myriad benefits for your hair, while its eco-friendly sourcing, and natural composition make it a valuable asset for a greener beauty routine.
Opt for this ethical choice as it benefits you and the planet. Because you are a gem.