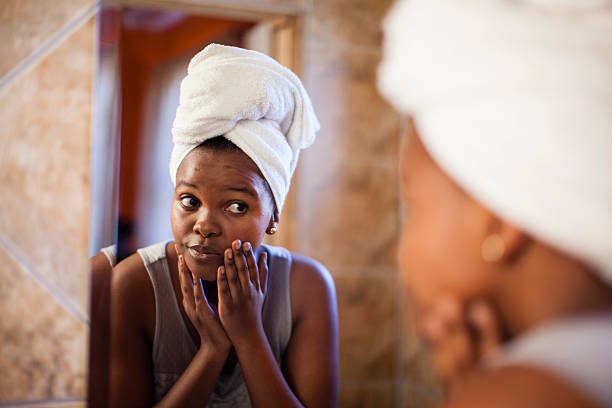 Are you feeling frustrated with your current skincare routine and the seeming lack of results? Do you find yourself constantly switching between products and experimenting with different routines? If you are, it may be time for you to pause and take a step back.
The truth is that there is no one-size-fits-all approach to skincare, and what works brilliantly for one person may not be as effective for another. Furthermore, many skincare products can take weeks or even months to show any noticeable effects on the skin.
So how long should you wait before judging the effectiveness of your skincare routine? Experts recommend a minimum of three months of consistent use before making any final decision.
For adults below the age of 50, it takes 28 days for new skin cells to form(this process can last up to 84 days for those over the age of 50). You should start to see real changes in the appearance of your skin at least three months after sticking to your routine religiously.
This may seem like a long time, but it's important to remember that skincare products are not miracle workers. It takes time for them to penetrate the skin's dermis and begin to have any biological effects.
This also applies to medically prescribed skin treatments, such as benzoyl peroxide, hyaluronic acid, salicylic acid. While these treatments may have powerful active ingredients, they still require time to affect the skin and produce the desired results. Therefore, it's important to follow your skincare routine for at least 12 weeks before expecting to see significant changes.
Resist the temptation to use multiple products at once or switch routines too frequently, as this can disrupt the skin's natural balance and potentially render the products ineffective.
In fact, layering too many products can be counterproductive, as the active ingredients in each product may not be able to penetrate properly or may even cancel each other out. Adding a product with different pH levels can also impact the efficacy of the active ingredients.
Ultimately, patience is key when it comes to skincare. Give your routine time to work, and don't be afraid to make adjustments along the way based on your skin's needs and reactions.
So next time you find yourself doubting your skincare routine, take a deep breath and remind yourself that results take time. Stick to your routine, give it time to work, and before long, you may be pleasantly surprised with the healthy, glowing skin you've always wanted. Because you are a GEM.