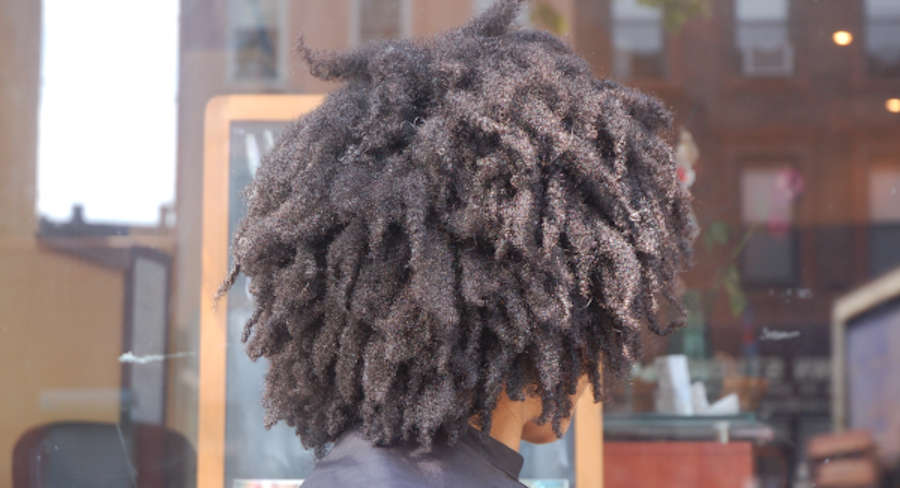 If you have 4c hair hair, then you are probably no stranger to the challenges of detangling matted hair. It can be time-consuming and frustrating process, but with the right tools and techniques, it's possible to detangle your hair without causing any damage or breakage.
In this guide, we'll be sharing our top tips for detangling matted 4c hair, plus a super easy video tutorial at the end!
1. Pre-treatment is Key
Before starting the detangling process, it's essential to prep your hair. Begin by wetting your hair and applying a generous amount of detangling conditioner. We recommend using our all sulfate-free Tsavorite Booster Hair Conditioner to prevent further matting and dryness. Massage the conditioner into your hair, focusing on the matted areas, and let it sit for at least 30 minutes. This will soften your hair and make the detangling process a lot easier.
2. Finger-Detangle
It's best to start by using your fingers to gently work through your hair. Use your fingers to detangle the knots and gently separate your hair hair. This will reduce breakage and minimize pain. We suggest doing this process in sections, starting at the bottom of your hair and working your way up to the roots.
3. Using a Detangling Brush
Once you've completed finger detangling, use a wide tooth detangling brush to finish off the process. Start from the tips of your hair and work your way up, gently brushing through the matted areas. Be gentle as you brush, and don't rush the process. If you encounter a knot or tangle, take your time and use your fingers to loosen it before continuing with the brush.
4. Apply Oil to Lock in Moisture
After detangling, apply a generous amount of natural oil, such as coconut or olive oil, to your hair. Our Tanzanite Hair Oil has a unique blend of all the oils your hair loves. Applying it will lock in moisture and help prevent further matting and tangles. You can also use a leave-in conditioner to keep your hair moisturized throughout the day.
5. Style with Care
When styling your hair, be especially gentle and avoid tugging or pulling your hair. Avoid using rubber hairbands that can cause breakage. Choose protective styles like braids, twists or even a pineapple bun to prevent further matting.
To conclude, detangling may seem difficult at first, but with patience and the right technique, it's possible to achieve the right soft and manageable hair. Remember to prep your hair with some water and conditioner before detangling, and use a wide toothed comb, along with all the other tips.
With these simple tips, you'll have detangled hair in no time! Don't let your hair be a hard rock when it's really a GEM.
Subscribe to our YouTube channel @livarabeauty for more amazing skin and hair content!