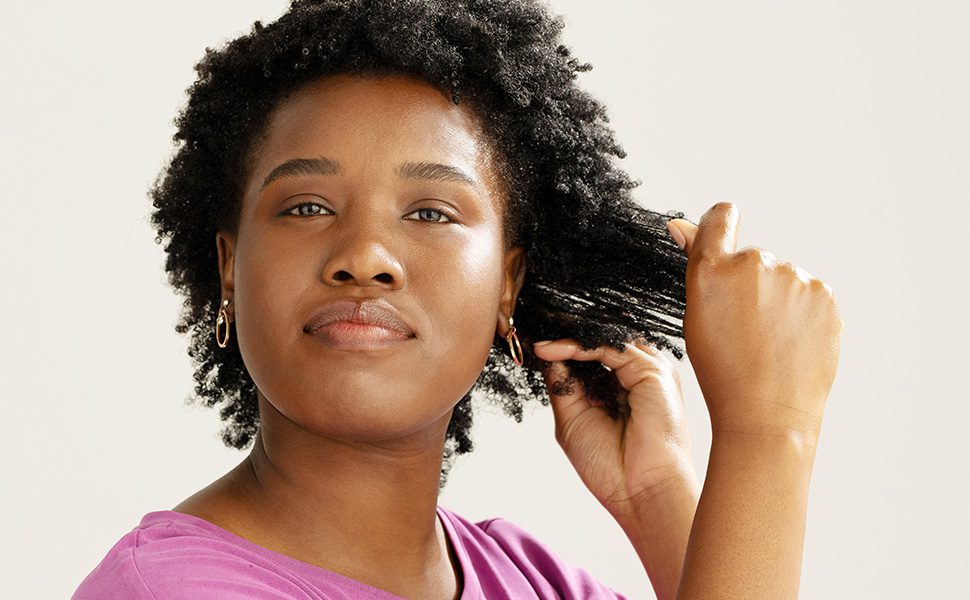 Afro textured hair is unique in many ways, including its need for extra care and nourishment. This is where hair foods and oils come in. These products protect your hair follicles by locking in moisture, which gives your hair a healthier and sheen appearance.
But before you dive in, it's important to know the dos and don'ts of applying them to ensure that you get the most out of the products and avoid any missteps.
Do: Apply to Clean Hair
Hair products work best when applied to clean hair. The same is true for hair foods and oils. When you apply them to clean hair, the product can penetrate better and provide optimal nourishment to your hair. Before you apply any hair food or oil, be sure to cleanse your hair thoroughly with a gentle moisturizing shampoo like our Sapphire Hair Shampoo.
Don't: Apply Hair Products Without Moisturizing
Before applying hair food or oil, be sure to moisturize your scalp with a water-based moisturizer. Remember that hair food and oils do not moisturize your hair; they only seal in moisture, so be sure to moisturize first. If your strands are dry, apply a water-based moisturizer or spray some water into your hair before you can go ahead to apply a hair oil or
Water-based moisturizers like the Tsavorite Spritz Moisturizer Spray boost the moisture in your hair, and applying products like the Emerald Hair Food and Tanzanite Hair Oil afterwards seals in the moisture. This will prevent your scalp from becoming dry and flaky, and help your hair to retain moisture for longer. Remember that hair food and oils do not moisturize your hair; they only seal in moisture, so be sure to moisturize first.
Do: Section Your Hair
To effectively distribute product, section your hair into small parts, just like in cornrows. This will enable you to cover more area of your scalp with the product, resulting in better nourishment for your scalp and hair.
Don't: Use Too Much Product
Applying too much hair food or oil can clog your pores. A little goes a long way, and you only need a small amount of product to nourish your hair. Start with a small amount, and add more if needed.
Do: Massage Your Scalp
Massaging your scalp after applying hair food or oil is a great way to enhance distribution and stimulate blood flow to your scalp. Gently massage your scalp in a circular motion with your fingertips to make sure the product is well-distributed. You can also comb your hair afterwards using a wide-tooth comb to spread the product more evenly through your hair.
Don't: Use Wrong Hair Products
It's important to use the right hair products that contain natural, nourishing ingredients that are specifically designed for your hair type. Afro textured hair needs moisturizing ingredients like shea butter, avocado and castor oil to keep it soft and vibrant. Avoid using products that are petroleum based, as well as those with harsh chemicals that can put the health of your hair at risk.
In conclusion, hair foods and oils are great for nourishing and strengthening afro textured hair. However, if you want to achieve optimal results with them, take important note of these do's and don'ts. By doing so, you can enjoy healthy, strong, and beautiful hair for years to come. Because you are a GEM.