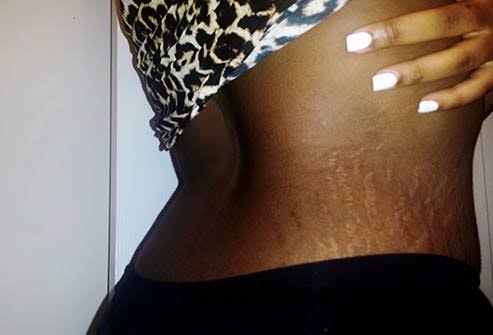 For the record, there's absolutely nothing wrong with stretch marks. Stretch marks are completely harmless and a good number of people are perfectly okay with having stretch marks and choose to embrace them-which is great.
But for some others, the appearance of stretch marks against their skin may not be as appealing to them-so they try to get rid of them. If you're that person, we're here to show you how to naturally make your stretch marks fade away.
What are stretch marks?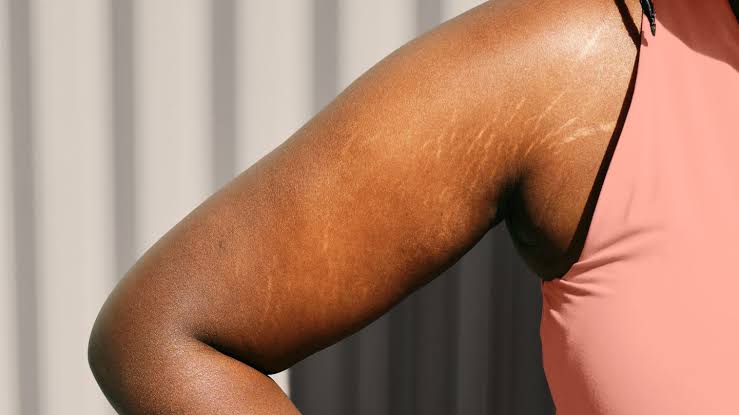 According to the American Academy of Dermatology, stretch marks(striae) are a type of scar that develop when our skin stretches or shrinks quickly.
Stretch marks most commonly occur during pregnancy, after rapid weight loss or gain, and even during growth spurts that happen during puberty.
They appear as light indented strips or bands on the skin. Depending on your skin color, they may appear ranging in different colors, from pink to dark brown.
When they first develop, stretch marks tend to be slightly raised and can feel itchy.
They tend to appear on the abdomen, breasts, hips, arms or even around your waistline.
How to make stretch marks fade using Shea butter
Shea butter has many skin-related benefits, which is why you are seeing it as an ingredient in a number of our Livara skin products. It is also a trusted natural alternative for fading stretch marks.
If you already have stretch marks, applying raw unrefined shea butter twice a day can help reduce your stretch marks. Rub it on the affected areas like your arms, thighs or even baby bump at the onset of your pregnancy.
We love the Diamond Tones Body Butter. Specially formulated with raw unrefined shea butter, cocoa butter, lavender essential oil AND cinnamon essential oil, you can trust this perfect blend of natural ingredients to make those stretch marks vanish!
Before you can apply it, take a good nice bath and pat your beautiful body dry. Smooth the body butter all over your body, taking extra care to massage it deeply into the parts with the stretch marks.
A little goes a long way so you don't have to use too much. Start with a little and use more if desired.
Do this every single day, morning and evening-guaranteed, you'll start to see results within as little as 3 months.
One thing though, stretch marks or not, your body is still a precious gem. Don't be too hard on yourself about your stretch marks especially if you're just recovering from pregnancy. Give your body time.