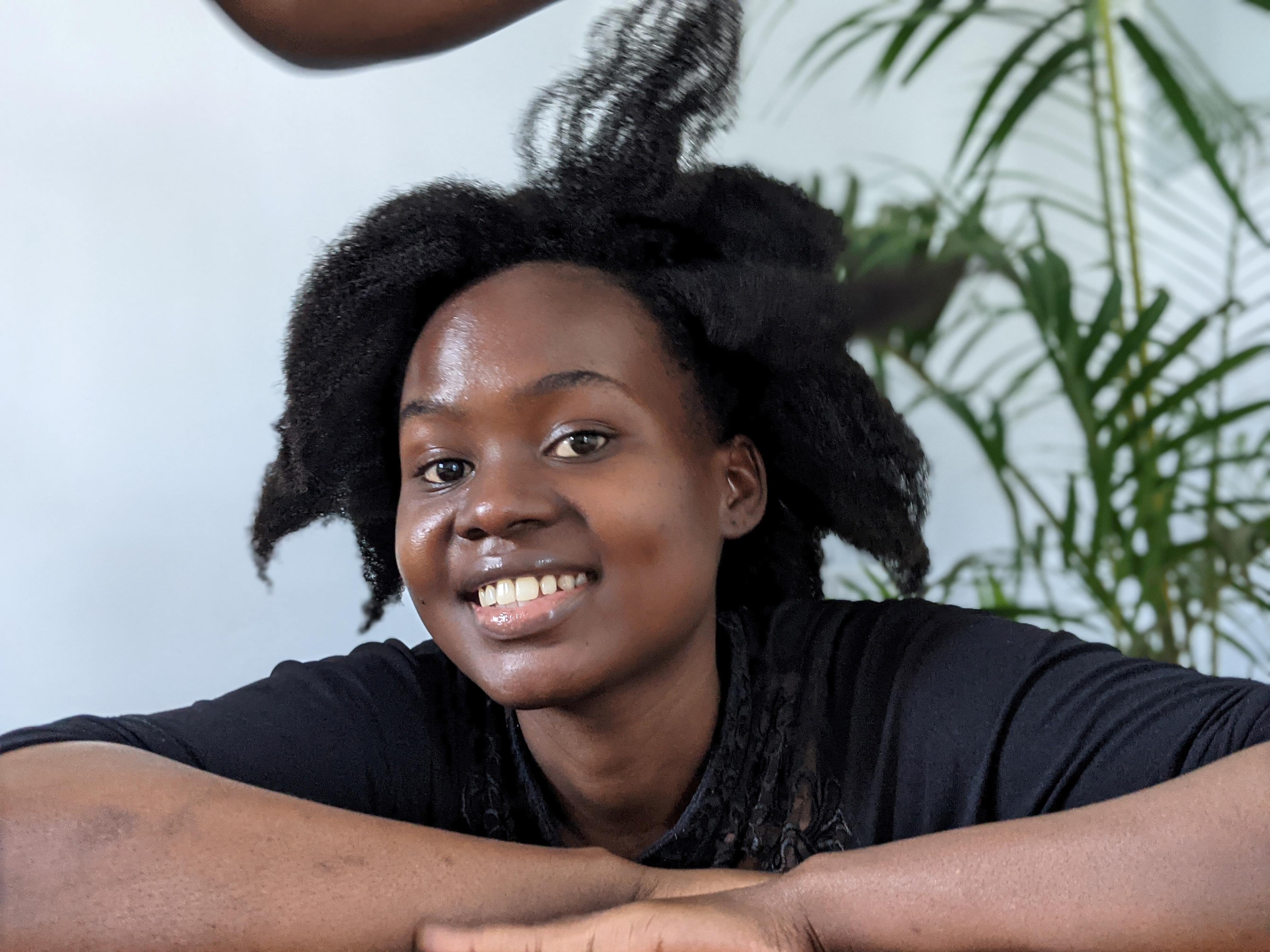 Have you ever experienced a bad hair day that was so horrible, you didn't even know where to start from? You had a hairstyle planned out the day before, it's morning and your hair is a tangled mess that just won't budge. It's enough to make anyone with natural hair put their comb down and just cry.
Well, for those of you who are fed up with trying to comb your unruly coils, we're here to introduce you to the Livara 2In1 Deep Conditioner and Leave in Treatment.
Developed especially for natural hair textures, this all-in-one formula helps instantly detangle even the most stubborn knots without ripping or breaking your delicate strands. Keep reading to learn more about how it can be the savior of all your tangled hair problems!
What Causes Tangles in Natural Hair?
Do you find yourself spending a lot of time trying to brush out the knots in your natural hair? If so,know that you're not alone. Knots and tangles can be a common occurrence if you have natural hair.
If you wondering why they're always there in the first place, the first culprit you can think about is definitely a lack of moisture. Natural hair needs to be consistently moisturized and nourished to stay healthy and tangle-free. Without proper hydration, the cuticles tend to curl inward and become dry and brittle, which makes it tough to detangle.
Another thing that could make the tangles in your hair worse is washing it and leaving it be. This can become all the worse if you decide to sleep on your hair when it's in it's shrunken state.
When water makes contact with curly hair types like 4c, it's bound to shrink. When you leave it this way without plaiting it into braids (bitutwa) or twists, the tangles can be very difficult to smooth out.
Introducing the Livara 2In1 Deep Conditioner and Leave in Treatment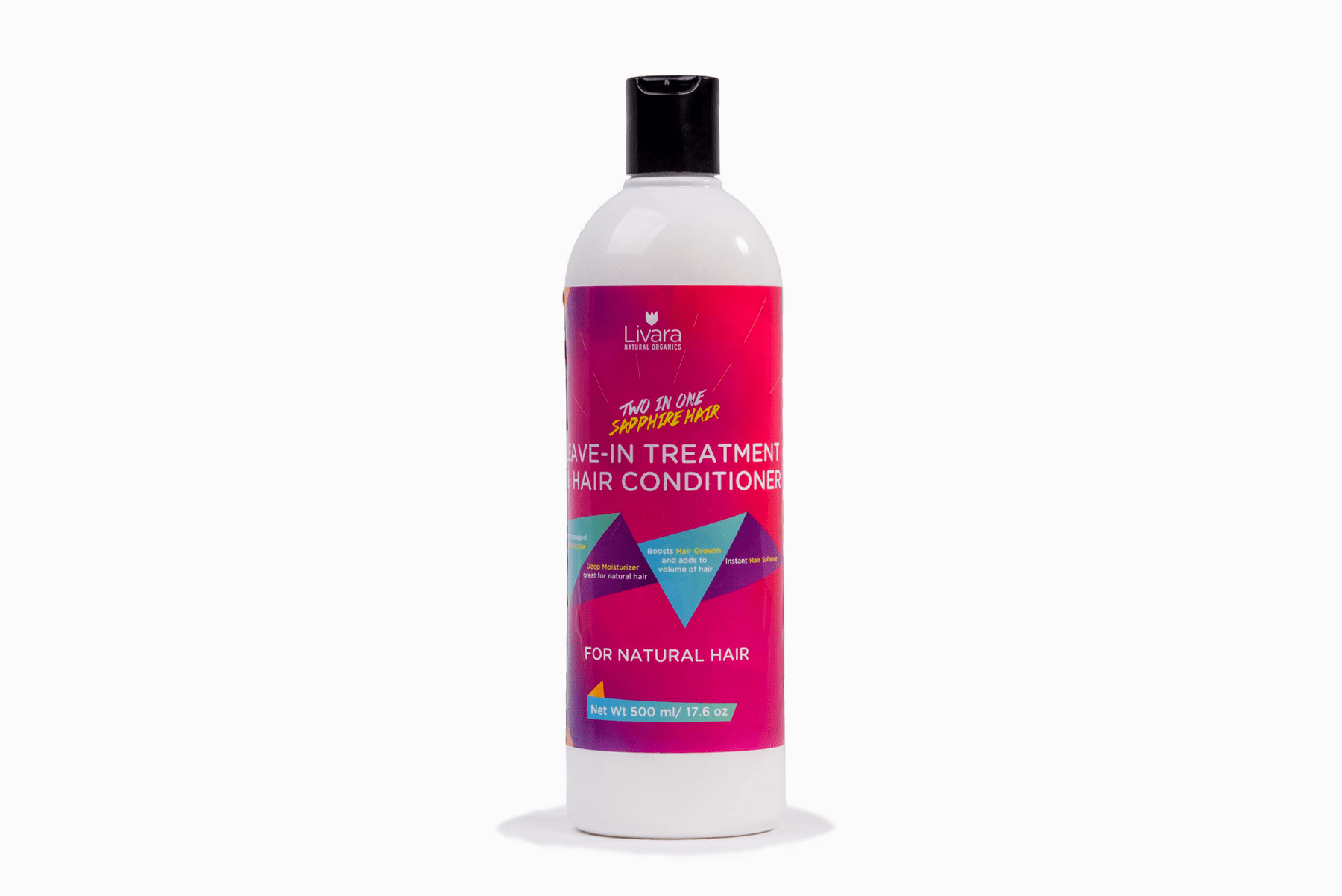 This deep conditioner is designed to penetrate your strands and treat them from within. With only one application, you can nourish, moisturize, and strengthen your hair without any harsh chemicals. Plus, it's made with natural ingredients that provide a lasting boost of hydration to keep hair looking and feeling healthy.
We've also added a leave-in treatment that instantly detangles all those stubborn knots. This unique combination of pure unrefined shea butter, aloe vera gel, virgin coconut oil and olive oil gives you effortless combing capabilities for all types of hair textures.
What's so great about these natural ingredients is that they work together to make sure your hair retains its moisture, while still feeling light and airy. Working together, the deep conditioner and leave-in treatment will make your hair much more manageable and significantly reduce the time you spend combing it.
Benefits of the Livara 2In1 Deep Conditioner and Leave in Treatment
Say goodbye to tangles, because the Livara 2In1 Deep Conditioner and Leave in Treatment is here to set your natural hair free. Here are just a few of the amazing benefits that come with this product:
Smooth, manageable hair
The 2In1 Deep Conditioner and Leave in Treatment helps turn your natural hair from tangled and hard to brush, to smoother and more manageable. Its creamy formula easily spreads throughout your hair, untangling knots and making it much easier to brush though without breakage.
Moisture retention
This deep conditioning formula also helps keep your hair hydrated and moisturized. The natural oils protect your locks from breakage while giving them a healthy shine.
Frizz-free definition
Finally, the Livara 2In1 Deep Conditioner and Leave in Treatment will leave you with frizz-free defined curls that last all day long. The detangling cream helps define each strand of hair while giving you a sleek finish without any white residue.
How to Use the Livara 2In1 Deep Conditioner and Leave in Treatment
The Livara 2In1 Deep Conditioner and Leave in Treatment is specially formulated to instantly detangle natural hair. It's easy to use—here's how you can get the most out of this amazing product:
Start with a good base by cleansing your hair and scalp with shampoo before using the product.
Apply the Livara 2In1 Deep Conditioner and Leave in Treatment on wet hair and use your palms to spread it throughout. Gently work it through your strands, using your fingers to work separate any tangles.
Gently comb through your hair with a wide-toothed comb until the product is uniformly distributed.
Comb and style your hair as desired.
This powerful combination gives you long-lasting hydration that won't weigh down or leave your hair feeling greasy or weighed down, all while preventing future tangles from forming throughout the day.
Tangled hair is no longer something you have to live with. With the revolutionary Livara 2In1 Deep Conditioner and Leave In Treatment, you can now easily and instantly detangle your hair without any breakage or damage. This organic concoction can help turn your bad hair day into a good one!
You can purchase this magical detangling concoction via our website (www.mylivara.com) or get it direct from any of our Livara stores and family salons.
If you're still in doubt as to whether this product actually works, here's a testimony from one of our lovely customers!