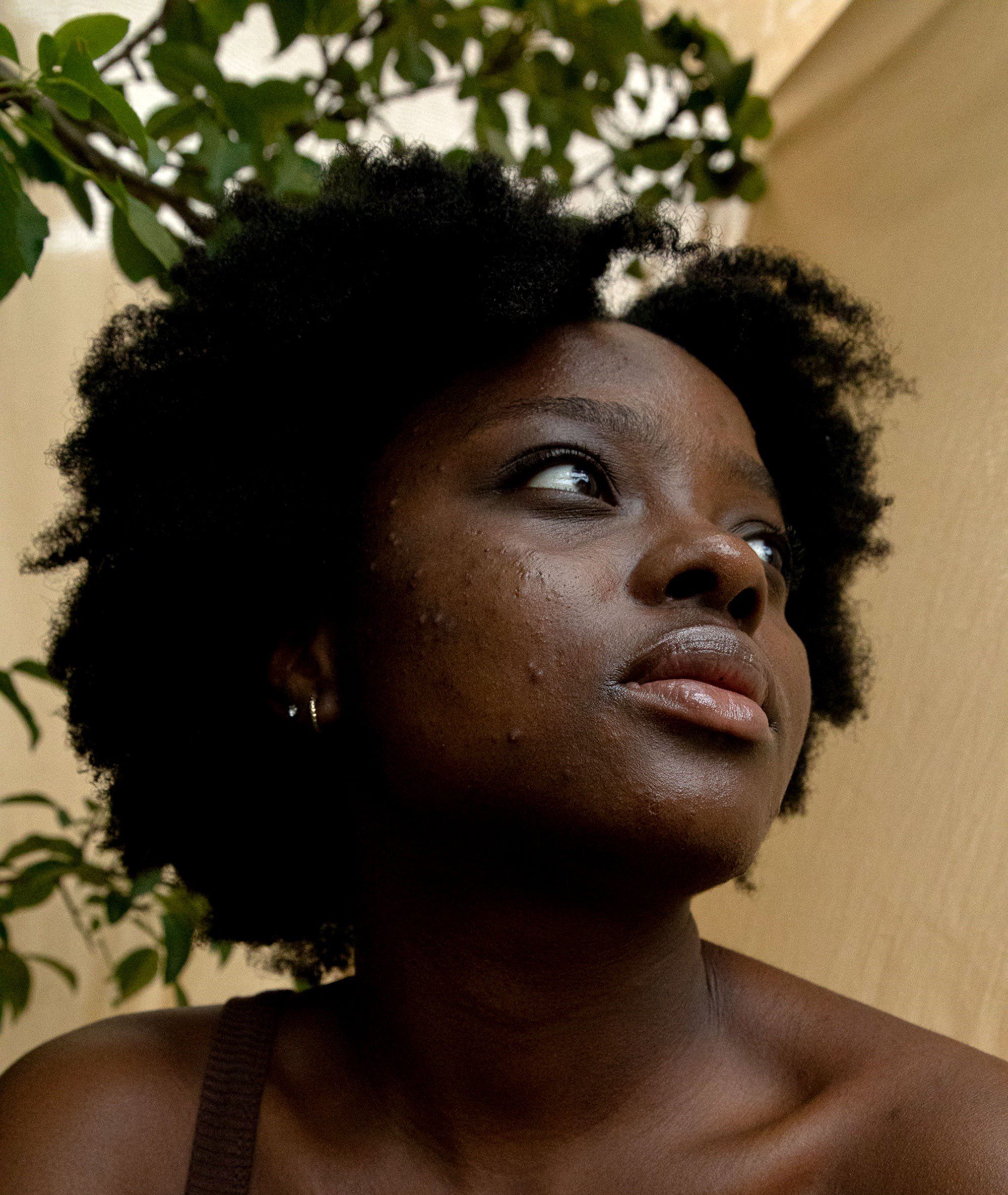 Are you one of many people who experience painful tenderness in your scalp whenever you style your hair? This can be very painful but it isn't something that you should have to put up with – here's what you need to know about your tender scalp woes.
What are the symptoms of a tender scalp?
A condition that affects many people, scalp tenderness is defined as pain, inflammation, tingling, throbbing, or sensitivity of the scalp. Often, many of these symptoms appear together.
The science behind the painful tenderness starts from the scalp itself. Your scalp starts to hurt from the inflammation from your blood vessels spreading through the nerves in your hair follicles causing an aching sensation.
Often, there are no visible symptoms. Other times, scalp tenderness is painfully obvious, and can involve peeling or flaking of the skin.
Causes of a tender scalp
1. Excessive use of heat styling tools
Using heated styling tools can cause a lot of damage to the scalp. If you're using a blow dryer, straightener or curling wand, ensure to always use heat protectant spray or a product with a heat protectant before styling and always work it through your hair swiftly so as not to cause too much heat exposure.
2. Tight hairstyles
Tightly held high ponytails, buns, braids – generally all updo hairstyles pull and even damage follicles, resulting in scalp pain and overall tenderness. What's more is wearing these styles all the time could result in hair loss. There's a name for this type of hair loss, "traction alopecia," it's what's caused from repeatedly pulling on your hair.
If you're prone to scalp pain, try as much as possible to wear loose styles or just wear your hair down. Avoid anything that pulls at the scalp, including grippy hair ties with rubber bands.
Refrain from sleeping with your hair tied up as well, as the tension can also last for hours and result in pain.
3. Scalp condition
First, it could be that you have a scalp condition, like eczema or psoriasis. These skin conditions can cause inflammation and hypersensitivity, which can make it very uncomfortable to style your hair.
Additionally, having a condition like dry scalp can make you more prone to pain when handling your hair. When the follicles are dry, they can become brittle which can make the scalp tender to the touch.
If you happen to have any of these conditions, it's best to seek medical advice from a dermatologist to best alleviate these symptoms.
These are just a few of the possible reasons why your scalp may be tender and painful when doing hairstyles. It's best to seek professional advice to determine which particular condition yours may be, so you can know exactly how to address it and remain comfortable when styling your hair.
Prevention is key
Scalp tenderness is a fairly common complaint and it affects a lot of people. Here's some ways you can avoid further pain or avoid this condition altogether:
Avoid holding your hair often in tight updos.
If you're installing a protective style, make sure you don't do it too tight.
Limit heat styling your hair to as few times as possible.
Use a wide toothed comb to avoid irritating your hair. Take your time as you comb, don't yank the comb from your roots to your ends at a go.
Keep away from over washing your scalp (this can dry out the scalp resulting in result in further inflammation)
Desist from doing harsh hair chemical treatments like bleach.
The bottom line
If you've experienced the pain from a tender scalp every time your hairstylist works through your hair, we sure hope this has answered some of your questions. Whether your scalp tenderness stems from tight styles or a scalp condition, it's best to have your down (or out) to prevent the nerves in your hair follicles from aching.
Once again, it's best that you seek medical advice if you think it could be from an underlying health condition like scalp eczema or even allodynia(a condition that makes you extremely sensitive to stimuli).
And don't forget, you are a GEM. Whether you're a tender head or not.