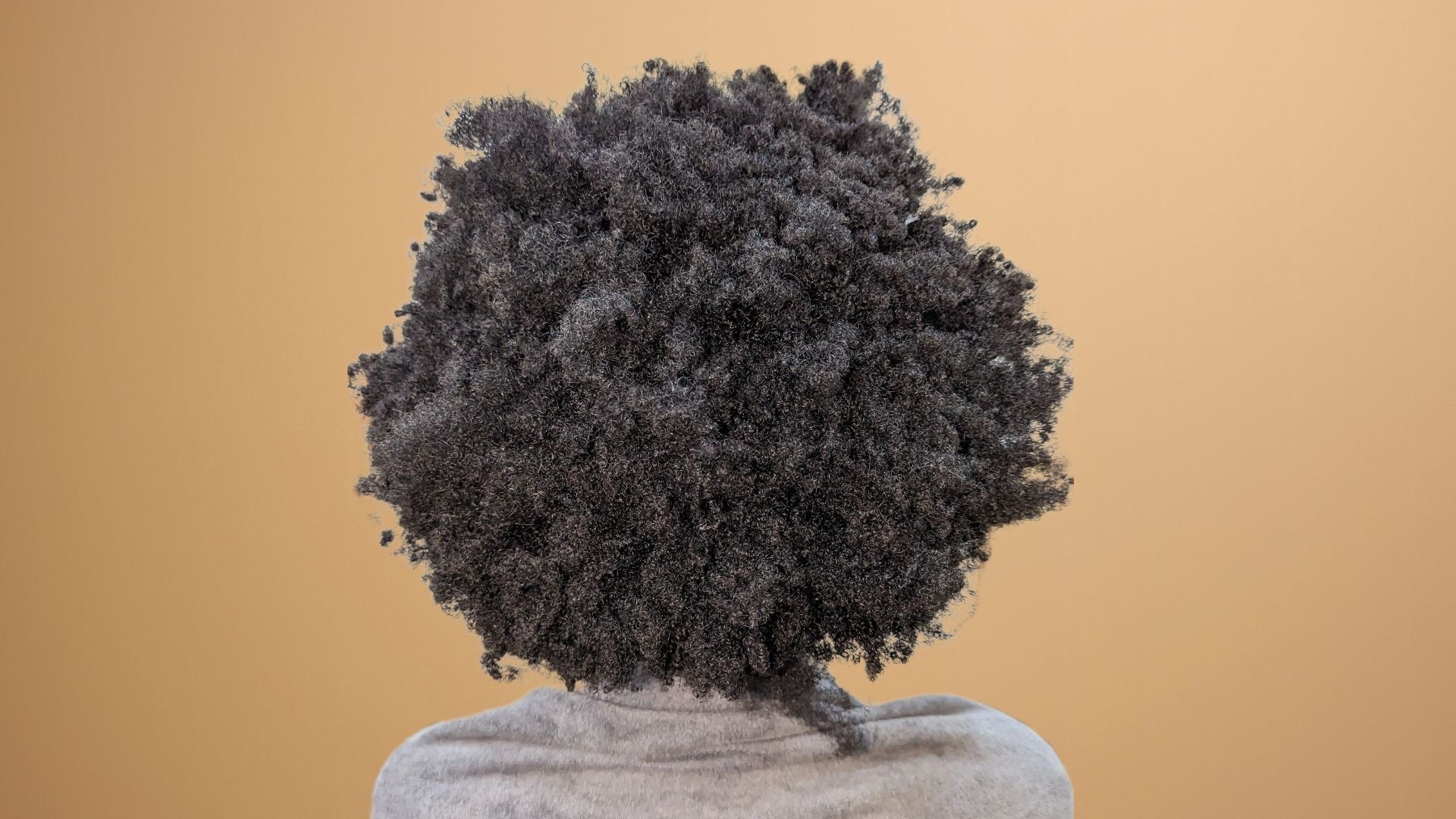 Having dry, crunchy hair can be a hassle, especially if you have naturally curly or coily hair. The good news is that there are things you can do to revive your hair and bring back its smoothness and vitality.
Step 1: Moisturize
The key to reviving dry, crunchy 4C hair is to infuse it with moisture. Start by applying a deep conditioner or water-based moisturizer. Look for ingredients like shea butter, jojoba oil, and aloe vera, which are known for their moisturizing properties. You can find such ingredients in our 2in1 Sapphire Deep Conditioner and Leave-In Treatment.
Step 2: Detangle with Care
After rinsing out your conditioner or hair mask, gently detangle your hair using a wide-tooth comb or your fingers. Be careful not to pull too hard on your hair, as this can lead to breakage and further damage.
Step 3: Seal in Moisture
To keep your hair moisturized all day, use a sealant like a hair butter or oil. This will help to maintain moisture and prevent your hair from becoming crunchy and dry once more.
If you're looking for an effective sealant, choose from our all-natural sealants. The Tanzanite Hair Oil, which is an assortment of light natural oils like avocado oil, castor oil, and peppermint essential oil, or our Emerald Hair Food, made with shea butter and avocado oil.
Step 4: Protect Your Hair at Night
At night, protect your hair by sleeping with a satin or silk scarf or bonnet. These materials prevent your hair from losing moisture as you sleep. You can also prevent hair breakage that can result from your hair rubbing against harsh cotton pillowcases.
Step 5: Be Gentle with Your Hair
Finally, be gentle with your hair throughout the day. Avoid overcombing your hair, and when you have to, ensure to use a wide-tooth comb or your fingers to detangle it. Also, avoid using heat styling tools like blow dryers too often, as this can dry out your hair and make it drier.
Summary
While it takes time and patience to revive 4C hair that is dry and crunchy, it's possible to bring back your hair's softness and luster with the appropriate tools and methods. You'll have healthier, softer hair in no time if you follow these instructions and handle your hair gently.