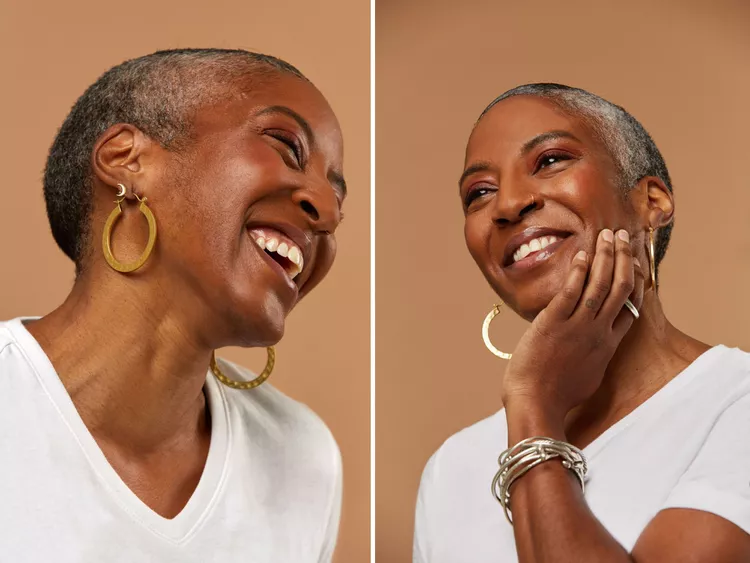 It's amazing how our hair can evolve over time. We're born with heads that have short, thin hair that's barely recognizable as hair at first. As babies, our locks remain full of life, even when we don't take care of them as much.
As our brains and bodies grow, so too does our hair. Our toddlerhood is defined by longer defined locks, the length varying depending on our natural curl pattern and family genetics.
As you get older, it's only natural for your hair to go through changes. The journey is a unique one for everyone, but there are some common changes we can expect. Here's an overview of how your hair may change with age.
In your teens and early twenties, your hair is likely to look and feel its healthiest. You may also find that it is relatively easy to style and manage, giving you lots of room to experiment. During this stage, it is a good idea to develop healthy hair care habits that will stand you in good stead for years to come.
By your mid-twenties, some signs of aging may start to show. You may notice changes in texture and moisture, and the appearance of more split ends and dryness. To keep your hair looking its best, try deep conditioning treatments, avoid overstyling and take care of your scalp.
From your late twenties to your thirties, hair can start to thin and look lacklustre. Hair growth can slow, which is common for men and women. Hair will become weaker, so avoid bleaching and regular heat styling. There are a number of dietary changes you can make to help, such as upping your intake of omega-3 fatty acids, protein and biotin.
By the time you reach your forties, you will likely experience greying and an even greater drop in growth and volume. During this stage, it's a good idea to embrace a hairstyle that best complements your age. You should also ensure that you continue to moisturise and use good quality styling products to ensure that your hair remains healthy.
Everyone's experience of hair changes with age will be different. The key is to keep up good habits, look after your scalp and choose a hairstyle that best suits your age. It may take a bit of trial and error to get the best out of your hair, but the journey will be worth it. Because you're a gem.