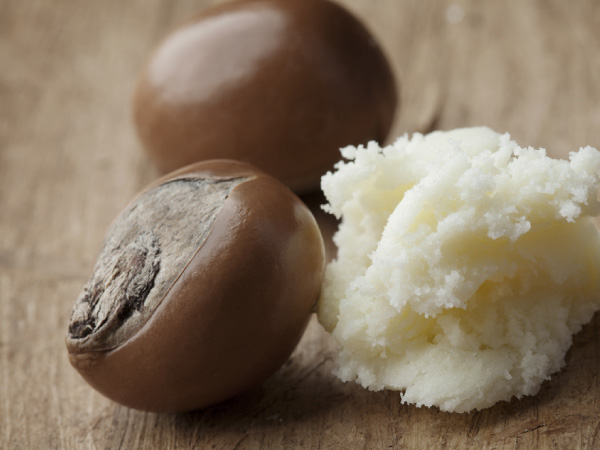 BOTANICAL NAME: Vitellaria Nilotica
Our luxurious Shea butter is the flagship product for our skin and hair care butters and creams.
Obtained from the formerly war torn areas in Eastern and Northern Uganda, it is a product through which we strive to give back to the strong and hardworking ladies in the region. We purchase the raw nuts a little higher in price so that we add value to the community ladies' livelihood.
Shea butter is becoming increasingly popular in the natural body care and cosmetic industry for a perfectly good reason. It has been used for centuries in Africa for its moisturizing and healing properties, where it has been used to protect and condition skin which has been damaged.
Our luxurious shea butter is cold pressed, pure and unrefined.
Shea butter is naturally rich in Vitamins A and E as well as essential fatty acids and other vitamins and minerals. Shea butter is an intense moisturizer for dry skin, and is a wonderful product for revitalizing damaged skin.
In addition, Shea butter offers a low level of UV protection (approximately SPF-6), and may be incorporated into natural sunscreen recipes. Because of its soothing nature and rejuvenating effects, it has been the perfect ingredient for our body care recipes at cam4.
It is also wonderful to use in the summer as a moisturizer before and after sun exposure to reduce the possibility of the skin peeling or becoming dried out.
Because of its unrefined state, the scent of this butter is quite odoriferous and may alter your product's aroma. The aroma of our Shea butter is often described as thick and nutty.
Shea butter is the perfect remedy for the following skin problems:
Dry skin
Skin rash
Blemishes and wrinkles
Stretch mark prevention during pregnancy
Insect bites
Eczema
Dermatitis
Itching skin
Sun burn
Shaving cream for a smooth silky shave