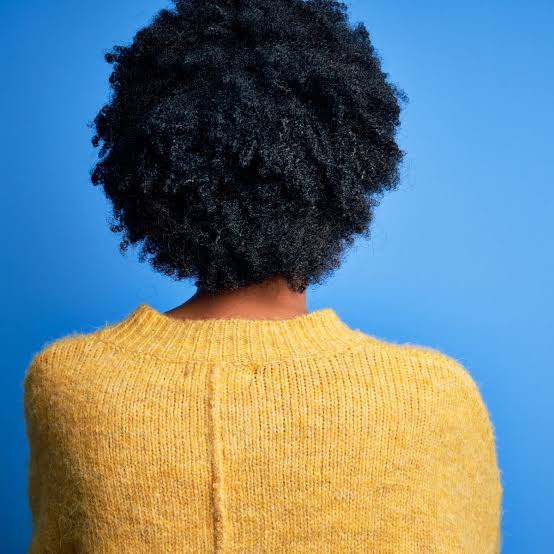 So you've decided to get serious about taking care of your natural hair. We love that for you. Starting on your natural hair journey doesn't require a complex routine or a mountain of products. Beginning with the basics: shampoo, conditioner, and a sealant, read on as we show you how you can MANEuver through natural haircare as a novice.
1. Understand Your Hair Type
Knowing your hair type is crucial before stepping into the world of natural haircare. Natural hair can be straight, wavy, curly, or coily; knowing your particular type will help you select products and techniques that are appropriate for your unique needs.
Find out more about your hair type here.
2. Cleansing
Use a mild, sulfate-free shampoo to cleanse your hair. Washing your hair too often can strip it of its natural oils, so aim to wash it every 1-3 weeks, or as needed. As you rinse, concentrate on getting rid of dirt from your scalp using your fingertips (NOT finger nails) and make sure to rinse out the shampoo from your hair with cool or lukewarm water.
3. Conditioning and Detangling
Conditioning is key for sustaining natural hair. Apply a generous amount of a moisturizing conditioner like our 2in1 Sapphire Deep Conditioner and Leave-In Treatment to the length of your hair.
Conditioner is best applied to wet hair, so ensure to apply some after cleansing your strands or spraying with some water (if your scalp is already clean).
Detangle your strands with your fingers or a wide-toothed comb while the conditioner is in your hair. This helps prevent breakage and knots.
4. Seal in Moisture
For some coil patterns like 4C (which is generally low porosity), absorbing or retaining moisture may be a challenge. Enter sealants. Sealants are oils or butters which secure moisture in the hair after moisturizing it.
Sealants like hair oil are popular, however, they're usually misused. People tend to slather loads of hair oil to hair that's dry. This will only result in buildup. It's crucial to apply hair oil to moisturized hair.
Apply a sealant to your scalp or hair after it's been moisturized with some leave-in conditioner, water-based moisturizer or even just some water. Additionally, when applying sealants like hair oil, focus on the ends of your hair, as they tend to be the part of your hair that dries out easily, making it more susceptible to damage.
5. Protect Your Strands
Protective styles like braids, twists, or cornrows are excellent choices for beginners. These styles not only reduce manipulation but also make managing your hair more manageable, especially if you're new to the world of natural haircare.
6. Sleep on Satin or Silk Fabric
Invest in a satin bonnet or silk scarf, or if you can, a silk pillowcase. These fabrics help to reduce friction and prevent breakage while you sleep. They also prevent moisture loss from your hair as you sleep.
7. Patience.
Natural haircare is an ongoing learning process.If you have specific hair goals in mind, be patient and consistent with your hair routine. Also, everyone's hair is different. Your 4C hair may not be the same as someone else's 4C hair. With that in mind, what works for one person may not work for another. It's a journey of self-discovery as you learn to care for and embrace your unique hair.
Bottomline
Armed with the knowledge and tips in this article, you'll be well-prepared to properly care for your natural hair and nurture it with love and care.