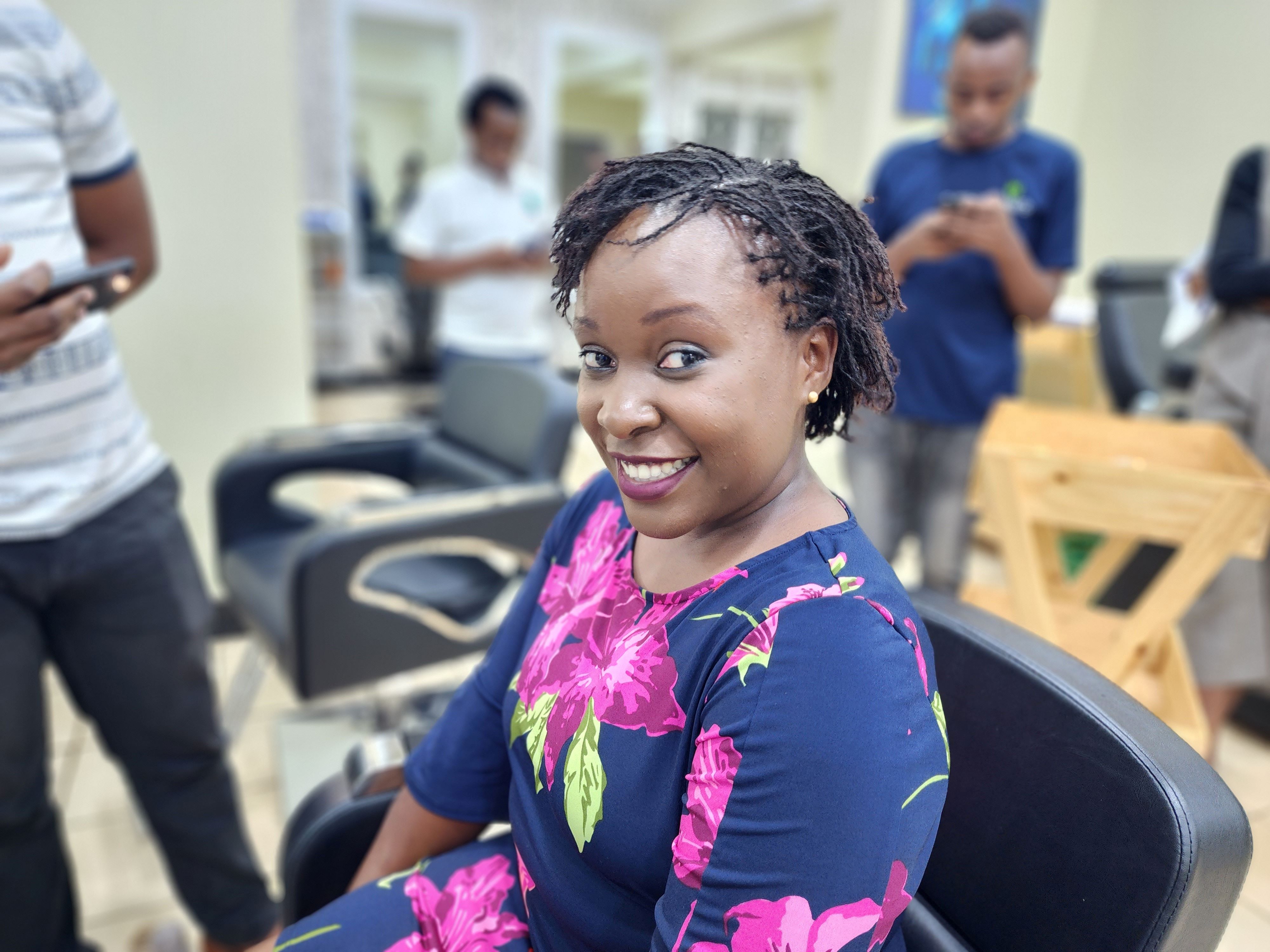 Long or short, sisterlocks will always be a favorite. Typically lighter and thinner than traditional locs(dreadlocks), their small size makes them easier to style them into a whole range of intricate styles. Read on to find out how you can style and better yet, maintain them!
What Are Sisterlocks?
Invented by Dr. JoAnne Cornwell in 1993, sisterlocks are made by intertwining a good number of strands (about 300-800, depending on your hair density and the size of your head, ofcourse) into thin locs using a special crochet hook. Sisterlocks are made in a way that can easily be styled without changing the natural texture of your hair.
The sisterlocks technique is especially different, and can take a while because of the intricate weaving technique used to loc he hair. This would explain why you can only get your sisterlocks installed by a trained loctician. For this same reason, the cost of installing and maintaining them can be more on the costly side.
How You Can Style Your Sister Locks
Looking for something simple you can rock with your sisterlocks? Elevate your look with these cute styles!
How To Take Care Of Your Sister Locks
Even when you have these styles in, it's still important to take care of your sisterlocks so you can avoid breakage and have them looking their best.
Don't style your locs too tight
First off, make sure that any style you choose to do in your sisterlocks isn't done too tight. The last thing you want is breakage along your hairline and a painful scalp. Be gentle, or ask your hairstylist to be gentle as they style your sisterlocks.
Moisturize
It's important to keep your sisterlocks moisturized. Moisture is so important for your locs especially if you want to avoid an itchy scalp. Moisturize with our Tsavorite Spritz Moisturizer Spray regularly and seal in the moisture with our Tanzanite Hair Oil. Trust us, you'll love the results.
Don't take too long before your next maintenance appointment
Sisterlocks are a smaller type of locs, so they can easily thin out and start to break off if you take a long while without retwisting them. Depending on your hair type and rate of growth, the advised average time between maintenance sessions is between 4-6weeks.
Additionally, before you retwist, it's best to start from a clean slate. Wash your hair with a clarifying shampoo to get rid of any build up before you can start the retwisting process.
Avoid over washing your locs
Washing your locs too often will leave you with a dry itchy scalp. Opt for deep conditioning treatments every 1-2 weeks if you've got mature locs. Regular deep conditioning treatments may disturb the parting if your locs haven't been in for a while.
Sleep with your locs in a satin bonnet
A satin bonnet will protect your sisterlocks from thinning out from the friction between them and your pillowcase. Ensure to sleep with one on every night.
Takeaway
With sisterlocks, you don't have to be limited as to what you can do with them. Greatly versatile, there's lots of amazing styles you can try with them that'll have you looking like the gem you are.
When you have these styles in, be sure to care for your locs still, so you can have them looking and feeling great.