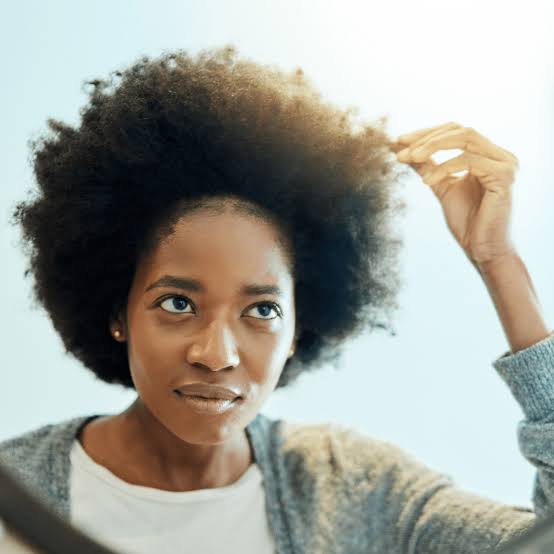 Natural hair can be quite the struggle when it comes to maintaining it. From daily upkeep to choosing the right products, the journey can be exhausting. However, there's one step that can be a major game changer.
Deep conditioning is a powerful method that restores moisture to natural hair, leaving it shiny, soft, and manageable.
Not only does it revitalize your hair, but it also nourishes your scalp and promotes healthy growth. The best part? It's an affordable and straightforward treatment that you can do in the comfort of your home. Before diving into the details of how to deep condition hair, let's start by understanding what it is.
What is Deep Conditioning?
Deep conditioning is a method that goes beyond regular conditioning to repair and nourish the hair shaft from the inside out. It typically involves using a thick, concentrated conditioner or hair mask, leaving it on for an extended period, usually 20-30 minutes, and rinsing it off.
How Deep Conditioning Can Restore the Health of Your
1. Moisturizes the hair
First and foremost, deep conditioning can help to moisturize your hair. The hair shaft is made up of tiny scales that can lift and become damaged if they become too dry. A deep conditioning treatment can help to smooth down the hair shaft, providing much-needed moisture to your hair and leaving it looking shiny and healthy.
2. Improves overall texture of hair
Secondly, deep conditioning can help to improve the overall texture of your hair. Over time, our hair can become damaged from heat styling, chemical treatments, and other factors. A deep conditioning treatment can help to repair some of this damage, leaving your hair feeling softer, smoother, and more manageable.
3. Reduces hair breakage
Thirdly, deep conditioning can help to reduce hair breakage. When our hair is dry and brittle, it's more prone to breakage and split ends. A deep conditioning treatment can help to strengthen the hair shaft, reducing the risk of breakage and helping to keep your hair looking and feeling healthy.
4. Promotes hair growth
Finally, deep conditioning can help to promote hair growth. Like a plant, hair needs moisture to thrive. Leaving your hair dry may hinder growth by increasing the chances of breakage, so it's important to incorporate moisture with a deep conditioner. By deep conditioning your hair regularly, you can create an ideal environment for favorable hair growth.
How to Deep Condition Your Hair
Here are some easy steps to deep condition your hair:
Step 1: Cleanse your hair. Before deep conditioning, ensure that your hair is clean. Use a gentle sulfate-free shampoo like our Sapphire Hair Shampoo to get rid of all dirt and buildup.
Step 2: Choose the right deep conditioner. The best deep conditioner for you depends on your hair type and concerns. For dry, damaged hair, look for a deep conditioner with hydrating ingredients like shea butter or aloe vera; like our 2in1 Sapphire Deep Conditioner and Leave-In Treatment.
Step 3: Apply the deep conditioner. Apply the deep conditioner to your hair, section by section, using your fingers or a wide-toothed comb. Be sure to cover all your strands, focusing on the tips. Remember to apply the deep conditioner to your strands and not your scalp, as it's the strands that need it.
Step 4: Allow it to penetrate. After applying the deep conditioner, cover your hair with a plastic shower cap or a heated cap. Leave it on for 30 minutes to an hour, allowing it to penetrate the hair shaft.
Step 5: Rinse and style. Rinse off the deep conditioner with warm water and style your hair as usual. Deep conditioning is not a one-time treatment. It is crucial to do it consistently to see the benefits. For those with very damaged hair, it is recommended to deep condition every week. If your hair is healthy, deep conditioning every two weeks is enough.
As natural hair enthusiasts, we've seen deep conditioning work wonders for our clients' hair. To conclude, don't underestimate the power of deep conditioning. It's an essential part of any hair care routine, especially for those with natural hair. It restores moisture, nourishes the scalp, promotes healthy growth, and gives your hair the love it deserves. Remember, you are a gem.