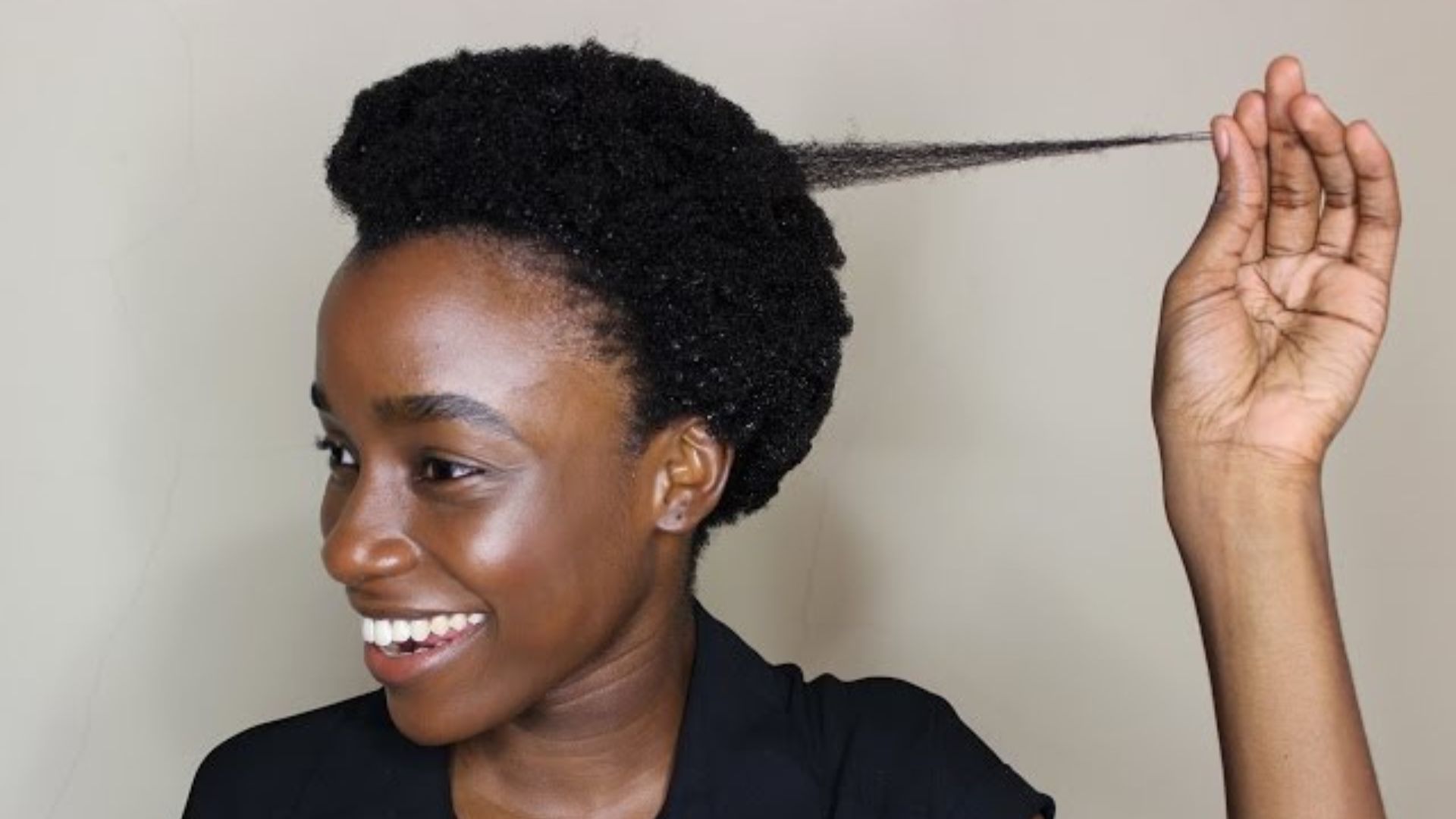 One thing unites many people in Uganda, a culturally diverse country: the beauty of 4C hair. It's a prevalent hair type across the East African nation, as it is in numerous parts of the world. The truth about 4C hair and how to properly care for it, however, remains mostly unknown despite its prevalence. By delving into the science underlying natural 4C hair, we hope to provide you with a better understanding of its unique structure and tips on how to take good care of it.
What is 4C Hair?
4C hair is a distinct hair type characterized by tightly coiled curls that create a beautiful and unique texture. It's often considered the "kinkiest" of all natural hair types.
The Science Behind 4C Hair
To understand 4C hair, it's crucial to explore its unique structure. At the core of each hair strand lies a protein called keratin.
In the case of 4C hair, these strands of keratin are densely packed and tightly curled. The key to this tight curl pattern lies in the shape of the hair follicle.
Typically, 4C hair strands form and as tight, springy, ringlets.
Weather and Water: Shrinkage and Hydration Challenges:
4C hair is notably prone to shrinkage. When exposed to humid weather or water, it can contract significantly, appearing much shorter than its actual length. This wonder is a testament to the hair's natural elasticity, and while it can be frustrating, it's essential to embrace this unique trait of 4C hair.
Heat and Its Impact:
The use of heat styling tools can be a double-edged sword for 4C hair. While heat can temporarily straighten or loosen the curls, excessive use can dry out the hair, cause split ends and weaken the hair. Always use a heat protectant when styling with heat, and limit its use to prevent unnecessary harm.
Knots and Tangles:
4C hair is prone to knots and tangles due to its tightly coiled nature. Regularly detangling your hair with a wide-toothed comb or your fingers while it's damp and coated with a conditioner can help prevent painful and damaging knots.
Fragile Nature and Breakage:
The fragility of 4C hair is another characteristic that requires careful consideration. It's essential to handle it gently to minimize breakage. Avoid tight hairstyles that pull on the hair, and opt for protective styles like cornrows and twists to reduce manipulation and the risk of breakage.
Takeaway
4C hair is a remarkable and unique hair type that deserves appreciation and understanding. By grasping the science behind its structure and following the right hair care practices, you can confidently embrace your natural 4C hair.
Remember that your hair is a reflection of your identity and heritage, so cherish its beauty in all its kinks and curls. Understanding and caring for your 4C hair is the key to maintaining its health and beauty.