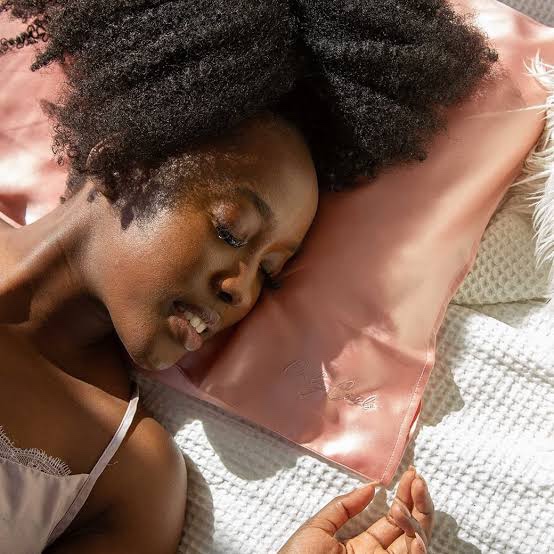 We all have those days when we're tired from the day and just can't deal with our natural hair. When those days come, know that preserving your strands overnight doesn't have to be such a hassle after-all.
In this guide, we'll explore simple techniques for keeping your natural hair intact while you catch those Zzz's. So grab your favourite satin bonnet because we're about to reveal how to have frizz-free hair when you wake up!
1. Prep Your Hair Before Bedtime
The key to preserving your natural hair starts well before you snooze off. Here's what you can do to prep your hair:
Moisturize: If your hair is dry, revive its moisture before you sleep by applying a water-based moisturizer or a leave-in conditioner and sealing in with a natural oil. This will make your hair much easier to deal with in the morning.
Detangle: Gently detangle your hair to prevent knots and breakage when you're styling in the morning. A wide-tooth comb or your fingers are your best friends here.
Plait or Twist: Consider plaiting or twisting your hair into manageable sections. This can also help reduce tangling during the night. You can opt for big loose simple braids or twists with your natural hair, or even cornrows if you have the skill (and energy). Make sure not to plait them tightly. This could cause inflammation to the scalp, as well as hair damage.
Protect Your Hair
Silk Pillowcase: Invest in a silk pillowcase. Unlike fabrics like cotton, silk has the ability to prevent moisture loss and reduce friction, reducing the chances of hair breakage and frizz. Plus, it feels nice. Sleeping on a silk pillowcase feels like sleeping on a cloud.
Satin Bonnet or Scarf: If you're not into pillowcase upgrades, a satin bonnet or scarf is a major lifesaver. Simply tuck your hair inside and snooze away. This keeps your hair protected and your curls intact.
Pineapple Method: If you have longer hair, the "pineapple" method is an absolute game-changer. Gather your hair on top of your head, securing it loosely with a scrunchie or (silk or satin)hair scarf.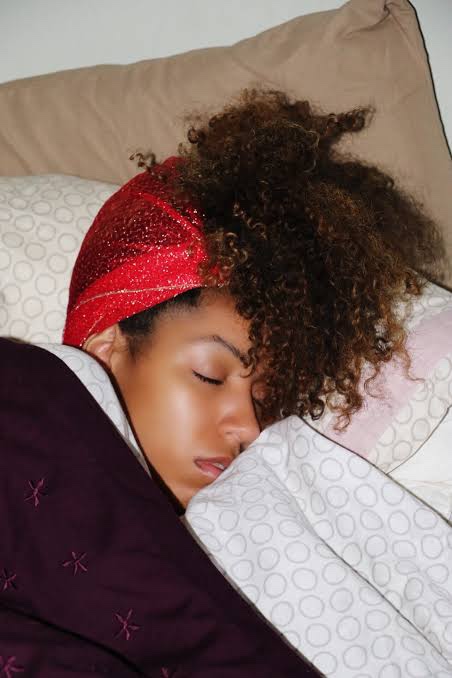 And that's a wrap! Preserving your natural hair overnight is all about a little preparation, a little protective styling, and some self-love. Remember, your hair is an extension of your individual beauty, so pamper it as you should. After all, when you wake up to well-preserved hair, it's already a good day.