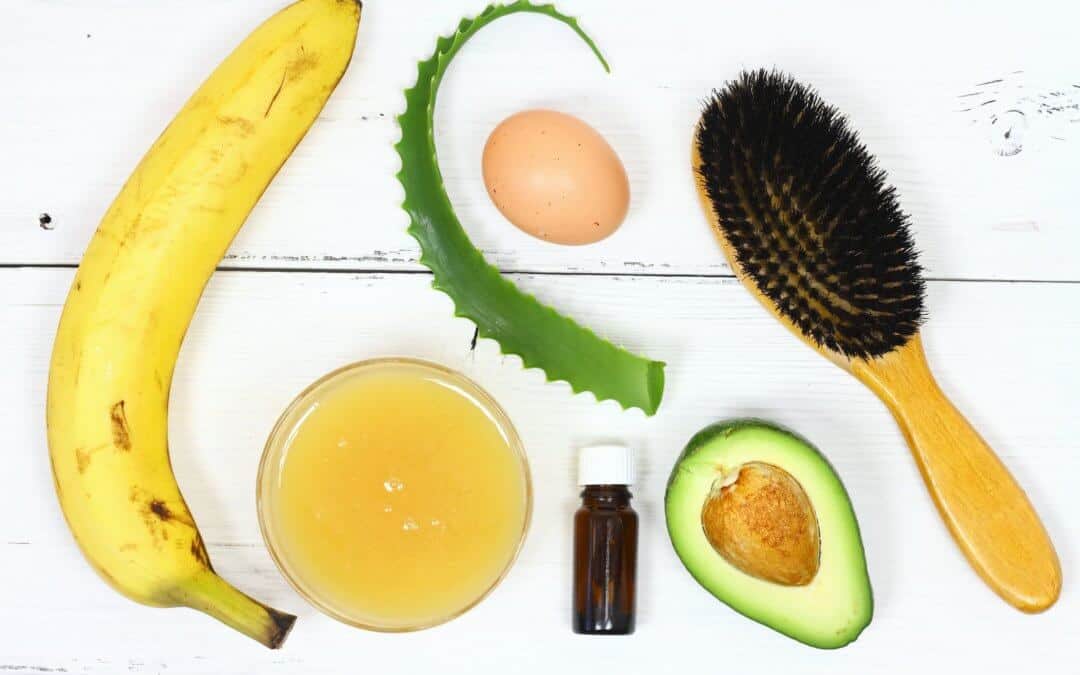 Hair masks have become quite the popular hair treatment in recent times, and for good reason. Thanks to the natural hairfluencers all over socials like YouTube and TikTok, many naturals have started to consider the importance of these hair treatments.
In the past, people have used hair masks as an easier and more affordable way to create more strength and thickness in their hair. To learn everything about these hair treatments and how to incorporate them in your hair routine, we gathered up everything you need to know.
What's a hair mask?
A hair mask is a deep conditioning treatment designed to penetrate the hair follicles and help repair and rejuvenate your hair from within.
An instant conditioner and hair mask only differ in the concentration of their ingredients-the latter is much more concentrated and can be left on your hair for a longer time.
With regular use, hair masks can help bring back the natural luster and shine to your locks, while also combating common hair problems such as dryness, frizz and damage. These treatments can be effective in reviving color-treated and heat damaged hair.
Whilst they won't help to speed up the hair growing process, hair masks often containing ingredients like avocado and olive oil which can aid scalp health, stimulate the hair follicles, and prevent breakage-which can help you notice new growth and retain length.
What ingredients work best in a hair mask
Think of your everyday food stuffs like bananas, avocados, eggs, olive oil, mayonnaise, apple cider vinegar, honey; the list goes on and on. All these ingredients serve different purposes like boosting hydration, strengthening hair and improving the overall health of your hair.
According to Healthline, here are some of the best ingredients to look out for when buying a hair mask or making one of your own:
What kind of hair mask should you use
The most important consideration for what hair mask you should use is your hair's individual needs. Hair needs may vary from one hair texture to the other, or the kind of treatments it has gone through.
Color or chemically treated hair is weaker and much more prone to damage. For chemically processed hair, opt for protein-rich hair masks that aim to strengthen the hair. Masks with apple cider vinegar can also help close the cuticle of color-treated hair, hence reducing fadage.
If your strands are dry and damaged from practices like heat styling, use rejuvenating hair masks that contain ingredients like banana, avocado and olive oil. Masks with such ingredients can help repair your strands, leaving them healthier and stronger.
Additionally, if you're struggling with an itchy or flaky scalp, hair masks with apple cider vinegar can be helpful in can even clear the hair follicle from debris and relieving itching.
For hair that's thinning, consider using a hair mask with ingredients like cinnamon. Cinnamon is a stimulant that may increase blood flow to the scalp, which can encourage growth in affected areas.
DIY hair mask recipes
There are a number of basic yet effective DIY(Do It Yourself) hair mask recipes you could try. You can vary the quantity of ingredients used depending on your hair length.
For dry, frizzy hair
Ingredients
1/4 cup extra virgin coconut oil
1 avocado
3 tbsp apple cider vinegar
1/2 cup of shea butter
Directions
Place all the ingredients in a blender and blend for one minute. You don't have to melt the shea butter beforehand if you're using it in solid form.
Transfer the mixture to a bowl.
Apply the conditioner to clean hair(shampooed hair) and cover with a plastic cap and warm towel or sit under a hooded dryer or heat cap.
Let the conditioner sit for 30-45 minutes.
Rinse out with lukewarm water.
For dry hair or dandruff
Ingredients
1 ripe avocado
2 tbsp. of aloe vera gel
1 tsp. of coconut oil
Directions
Blend the 3 ingredients together, then apply to wet or dry hair from root to tip.
Let it sit for 30 minutes, then rinse with lukewarm water.
For fine, thinning hair
Ingredients
2 egg whites
2 tbsp. coconut oil
Directions
Whisk the egg whites and oil together until blended.
Apply from root to tip to damp hair, and let it sit for 20 minutes.
Shampoo with cool water. Using hot water could cause the egg to cook in the hair.
These are only a few of the numeral DIY recipes that could work for you-there's plenty more you could try out. There's also always the option of buying a ready-made hair mask that addresses your specific hair needs.
How to use a hair mask
Hair masks typically work best when applied to clean damp hair. For masks that are oil-based(made primarily of oils like coconut or olive oil), it may be more effective to apply them when the hair is dry. The reasoning behind this lies in the fact that dry hair may be able to absorb oil better than dry hair.
Otherwise, some things to consider as you apply a hair mask are as follows:
Use an old towel or wear an old t-shirt to protect your clothing as you apply the mask.
You can apply the mask to your hair using your fingers or a small paintbrush to evenly spread across your strands.
Portion off your hair into sections to have the contents of the mask evenly spread.
Begin mask application from near your scalp as you work to the ends. If you're applying a mask to treat dandruff, you'll want to start from the scalp itself.
After applying the mask, use a wide-tooth comb to comb through your hair for better distribution.
Cover your hair with a shower cap or plastic wrap. Then wrap a towel around your head. This helps protect the mask from dripping and also helps to generate some heat. The generated heat can help the ingredients absorb better in your hair.
Leave the mask on for at least 20 to 30 minutes. After that, rinse thoroughly with lukewarm or cool water. Avoid hot water. Completely rinsing out the mask may take at least two rinses it may take two or more rinses.
After rinsing, dry your hair and apply other hair products as usual.
How often should you use a hair mask
Typically, a hair mask will take up the place of your regular conditioner. The frequency with which you use one depends on the health of your locks. For normal healthy tresses, usage can be limited to once a week.
If your hair feels dry, or is frizzy or damaged, you can increase application to twice a week.
Take away
If you want to give your hair the TLC it desperately needs, a hair mask is definitely the go-to. The combination of deeply nourishing ingredients can give dry, damaged hair the boost that it needs.
Not to mention, the DIY recipes can be fun to try out. Don't hesitate to try one out today for yourself, and even your little one. Because you are a GEM.