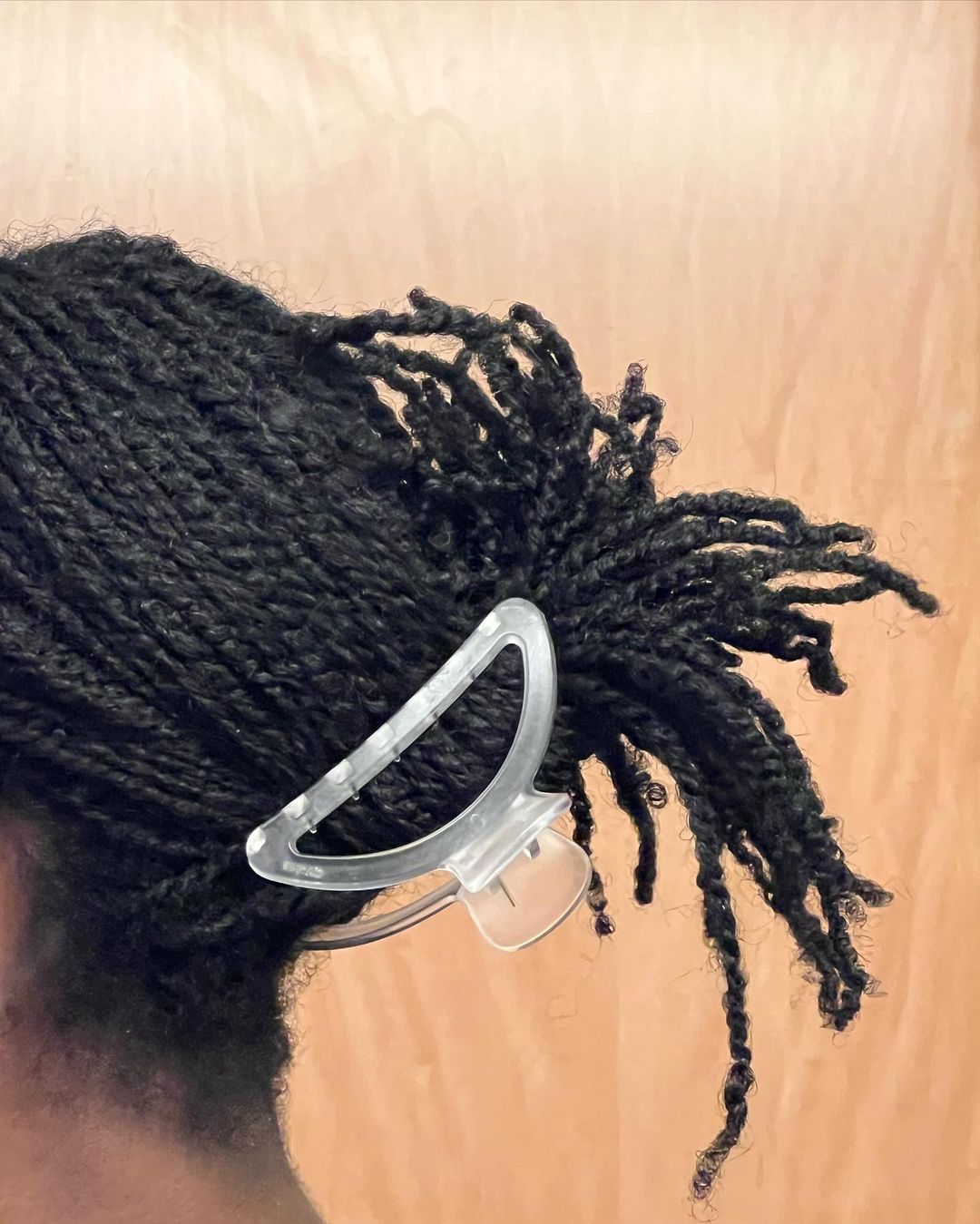 With the hashtag #minitwists amassing 91.5 million views and counting on TikTok, it's no wonder many naturals are catching on to this simple protective style.
Forming these small two strand twists in your entire head may seem like quite the task, but the end is a versatile low maintenance protective style that you can have for a while. What's more, mini twists can be great for growth and length retention. Here's everything you need to know about this viral sensation:
What are mini twists
Mini twists are a protective hairstyle made by sectioning off very small portions of hair, dividing each into two strands and twisting them together. Simple as that. Many people do twists to unravel them for a bouncy twist-out look, but on it's own the hairstyle can work great.
These tiny little twists can only really hold on natural kinky hair types, like 4b and 4c. However, the twists can also be made with kinky textured extensions.
How to do mini twists
To recreate this popular look, you'll only need a few things. For starters, you need to start from a clean slate. Wash your hair with a moisturizing shampoo, and apply some leave-in conditioner. A leave-in conditioner will boost your curls and make it much easier to detangle your hair as you part it, not to mention boost your curls.
The other things you need are a wide toothed comb for detangling, a parting comb, some non-tugging hair ties like scrunchies or clips to hold the sections, and lastly, styling gel. We love using the Livara Topaz Hair Styling Gel for twists. It's an absolute recommend for anyone who doesn't want white flakes left in their hair, and it offers nice sleek finish too.
Now you're ready to twist.
Step 1: Making sure you've applied some conditioner, section your hair into 4 or 6 parts-depending on how thick it is, and hold each section using a hair tie. Leave the one you're starting with loose.
Step 2: Spray some water onto the section of hair, and use a parting comb to section off pencil-width portions. For each portion, apply a small amount of styling gel to define it.
Step 3: Divide the portion into two parts, and begin twisting. Wrap one strand over the other in a clockwise manner till you reach the ends.
Step 4: When you've reached the end, twirl the tip of the end around your finger-in a finger coil like manner. Do this until the twist is secure. Repeat these simple steps for all the other sections.
How long can you keep mini twists
Like any other protective hairstyle, mini twists will start to look old after a while. You can have in your mini twists for as 4 weeks, depending on how you care for them. Your hair may become matted if you have them longer than this, and the twists will eventually turn into locs.
Care and Maintenance
If you're planning on having your twists for a while, it's worth knowing that you can wash them. Yes, you can and should wash your twists. Washing your hair in twists is pretty easy since a great deal of your scalp is exposed. If you're worried about messing them up-don't be.
Focusing on the roots will prevent your mini twists from becoming frizzy. Simply wet your twists under a shower head (or any other way), apply a moisturizing shampoo and use your finger tips gently cleanse the scalp. Rinse thoroughly with water, and repeat the same procedure with conditioner of your choice. In the case of a leave-in conditioner, there's no need to wash out the conditioner.
Dry your hair using a microfiber towel (or even a t-shirt) since it's gentler on your hair. For speedier drying, you can use low heat from a blow drier.
Regardless of the time you keep in your mini twists, it's important to keep them moisturized. Applying a moisturizing spray (we love the Tsavorite Spritz Moisturizer Spray for this) to your hair and scalp regularly will prevent your hair from drying out and breaking when you take down your twists.
Lastly, sleep with your hair in a satin bonnet or silk scarf. Alternatively, you can sleep on a silk pillow case to prevent the friction between your hair and beddings.
Do mini twists make your hair grow?
Wearing your hair in twists won't do anything to speed up your hair's growth rate, however, it will combat breakage, and help you retain your length. As is the case with any other protective style, mini twists eliminate the burden of daily having to manipulate your hair. The less manipulation to your hair, the better your chances of noticing growth.
How to style your mini twists
As mentioned earlier, these mini twists are super versatile. Here are some of our favorite styles from TikTok: