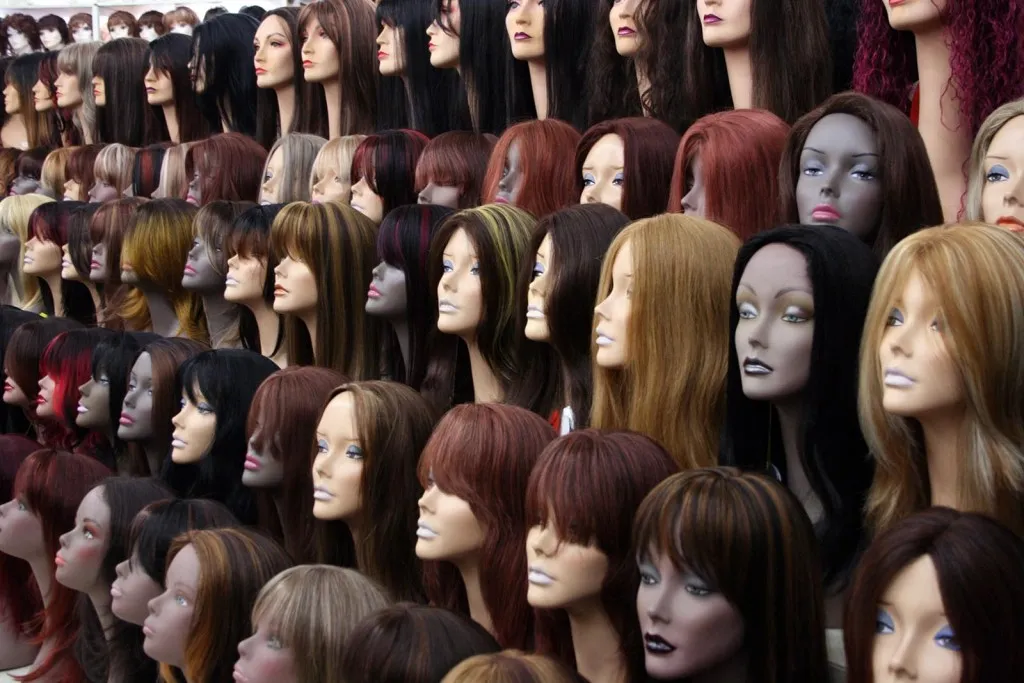 For anyone who loves to play around with different hair textures, lengths and colors, wigs are definitely the go-to. What makes them so great is probably the fact that you don't have to actually put your natural hair through a lot when you have them on. No straightening or curling your own hair-you can just wear a wig with the specifications you want.
With time, the quality of wigs has been has been improved to make them look more natural. Many women now opt for popular choices like lace front wigs and headband wigs because of the blended look they offer.
Aside from the versatility, wigs are a great option if you want to want to keep your natural hair safely tucked away. But like any other thing, the way your wig will look on you largely depends on what you do to care for it. As far as care and maintenance go, here's what you need to know:
Different types of wigs
Some care and maintenance tips are specific to certain types of wigs, so it's important to be mindful of which one you're working with. Most wigs women wear today are made from either human or synthetic hair.
Human hair wigs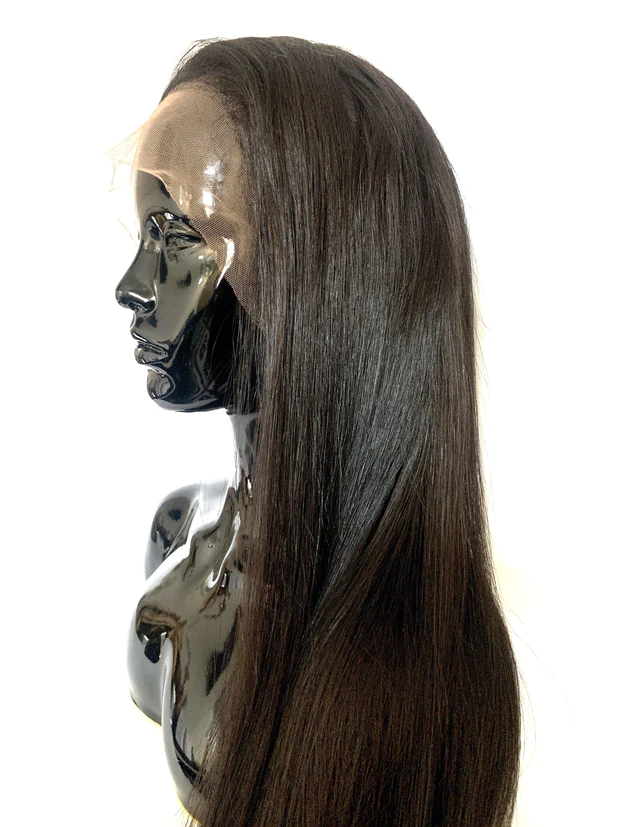 When it comes to wigs, human hair is usually the preferred option. Just as the name implies, these wigs are made from human hair. These wigs offer a natural looking style and soft feel and tend to be more expensive. A human hair wig can last more than a year when worn daily and even more years when worn occasionally.
Synthetic wigs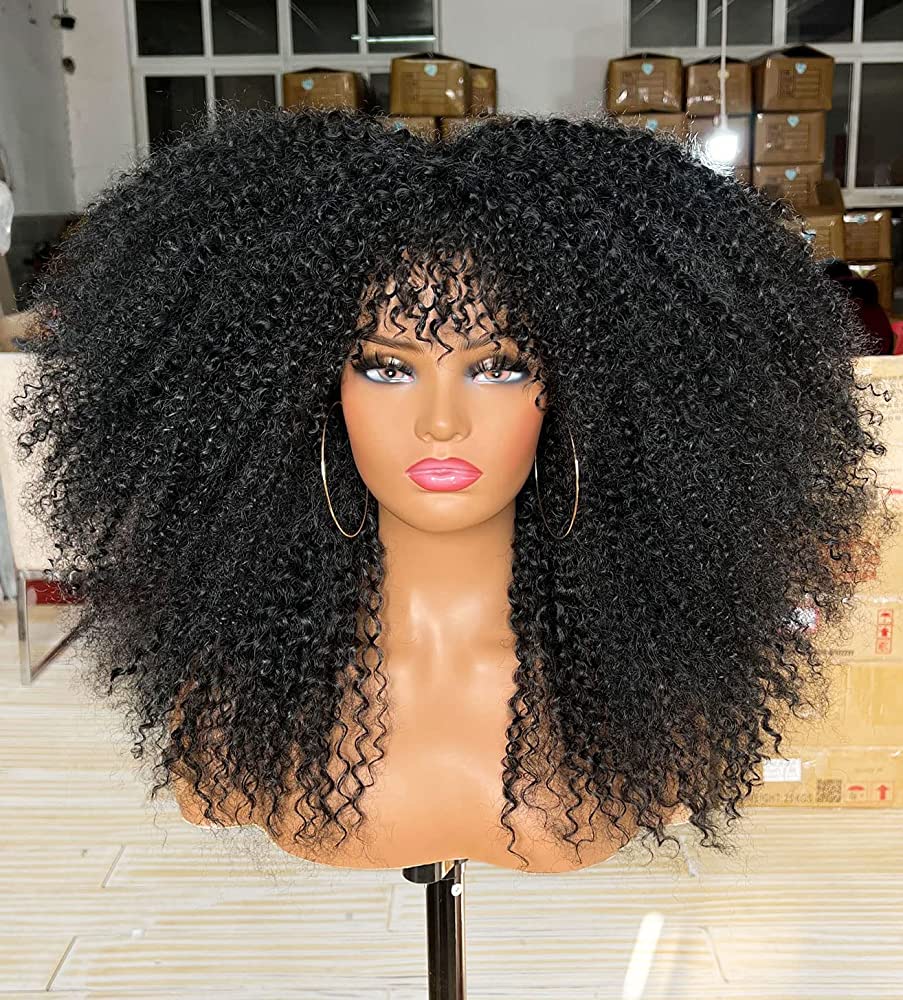 This type of wigs is made from man-made materials, making them a much more affordable option. With synthetic wigs there's no need to heat style since they utilize monofilament fiber "hair" which maintains waves or curls without re-styling.
These wigs are now experiencing increased popularity thanks to improved quality. A number of hair companies are now making synthetic wigs that can rival human ones in aspects like appearance and feel.
How to care for your human hair wig
In as much as the hair isn't really yours, you still have to care for it.
Avoid wearing it everyday
For starters, it's best not to wear your human hair wig every other day. Ultimately, how long your human hair wig will last depends on how frequent you wear it. If you're looking to have it last for a longer time, the less you wear it, the better. It may be helpful to have 2 or 3 wigs so you can keep rotating them.
Detangle gently
Since it's human hair, it's bound to get tangled. In your efforts to detangle it, please and please, be gentle. Use a wide toothed comb to carefully comb small sections, from top to bottom-just as you would do your own hair. For the costly price they are, you don't want your wigs damaged from using a small comb to detangle them.
Avoid frequent washing
Hygiene-wise, avoid over washing your wig. Frequent washing will significantly reduce its durability and ofcourse damage its strands. Washing your wig twice a year can suffice. That is, every six months. Use a good quality organic shampoo, and follow up with a conditioner of a similar caliber.
Limit heat styling
When it comes to heat styling, while a human wig allows for it, it's not something you should be doing nearly as often.
Constant heat styling will dry out the hair, and other chemical treatments like dyeing could make the unit weaker. Limit heat styling to as few times as possible, and when you do, ensure to use low heat and a heat protectant. Other than that, it's best to opt for heat-free options of drying like letting it dry on a wig head.
Moisturize
As is the case with natural hair, don't leave your human hair wig without moisture. Use our Tsavorite Spritz Moisturizer Hair Spray to keep your wig looking full and shiny, and free from tangles. Massage some of our Emerald Hair Food for the moisture to get locked in, and for that extra shine too.
Care for synthetic wigs
DO NOT use heat on them
Unlike human hair wigs, majority synthetic wigs don't allow for heat styling. Due to the nature of materials they're made from, applying heat could ruin them. Even the synthetic wigs labelled "heat friendly" could melt or get damaged when exposed to heat. Only use heat on those clearly indicated "heat resistant," and even still, use low heat and for a short time.
Cleanse
In as regards to cleansing, a synthetic wig also needs to be washed. How often comes down to the kind of activities you do. If you're constantly in a dusty environment, you may have to wash it often. Otherwise, a good cleanse every few months can suffice if you wear your wig often. Make sure not to comb it until it's completely dry.
Washing a synthetic wig is as easy as wearing it. Simply soak it in some water and lather with shampoo. Use tour finger tips to remove any dirt from the strands. Rinse with cool water and apply synthetic wig conditioner. Once again, rinse with cool water and let it dry on a stand or wig head.
These budget-friendly options can save you a whole lot of time when it comes to styling. Due to their nature, synthetic wigs can hold their style even after washing.
Trimming
This tip applies to both human and synthetic wigs. Giving your wig a trim is a great trick to get a more flattering and natural look. Trimming your wig to get rid of knots and frizzy hairs is a great way to keep it looking it's best.
Take care not to trim your wig strands the wrong way and ruin your costly investment. It's best to have your wig trimmed by a professional to avoid messing it up.
Don't sleep with your wig on
Another rule that applies to any type of wig, sleeping with your wig on is a big no-no. We've all had those days though. Where you just black out on your bed without thinking of taking off your wig.
On top of causing tangles, sleeping with your wig on doesn't give your actual hair room to breathe. Make sure to take off your wig before you sleep, and cover your natural hair with a silk or satin bonnet instead.
Storage
Storing your wig properly is absolutely key to maintaining its longevity. Hang your wig on a wig head after use to prevent it from getting tangled. If you don't have a wig head, you can always opt for alternatives like silk or satin bags. Make sure your wig is completely dry before you store it.
General tips for care and maintenance
Be gentle when handling the hair piece.
Maintain the hygiene of your wig to have it last longer.
Avoid using heat to style your wig.
Stay away from chemical treatments like dyeing.
Store your wig on a wig head or in a silk/satin bag.
Use products suited for the type of wig you have.
Take your wig off before you sleep.
Takeaway
For many, wigs are a life-long investment. When properly cared for, wigs can work for you for even years. Be sure to follow these tips to preserve your wig for a long time, and keep it in tip-top shape. Remember, you are a GEM.