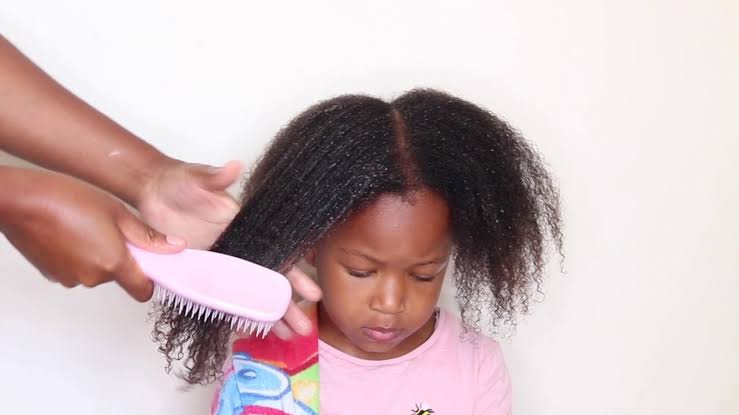 In the world of parenting, taking care of our child's natural hair can present itself as an impossible challenge. Getting your toddler to cooperate may seem like an impossible fit, but that's only because they fear the pain that may come with it. A detangler can make your child's hair routine go much more smoothly, both literally and figuratively. Let's examine why a detangler is your go-to tool for maintaining the health and happiness of your child's hair.
What is detangler?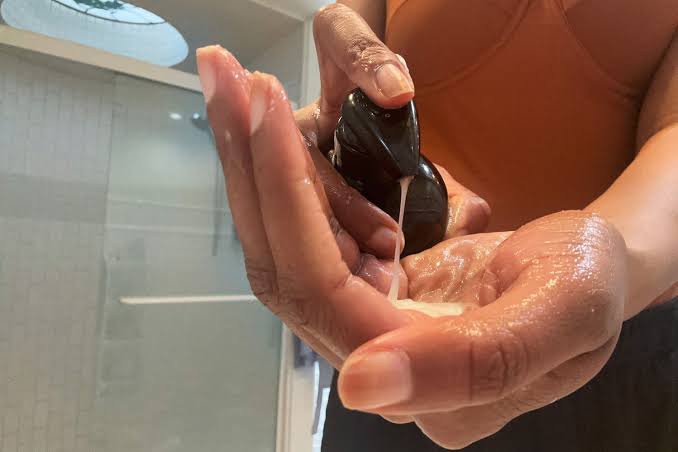 A hair detangler is a type of cosmetic product used to make hair easier to brush or comb through by reducing knots and tangles. Typically applied to damp hair, a detangler works by coating the hair shaft with special ingredients that smooth the cuticle and lessen friction between your strands. This in turn makes the hair more manageable, minimizing breakage and eliminating any scalp pain that may come with the detangling process, especially in curly or textured hair.
Key features of a typical hair detangler:
1. Conditioning Agents: Conditioning agents often include ingredients like silicones or natural oils; these agents give hair slip, which facilitates easy combing.
2. Moisturizing Ingredients: Detanglers may also contain moisturizing ingredients like shea butter, glycerin or aloe vera to hydrate the hair and reduce dryness, a condition which may cause breakage during detangling.
3. Spray or Leave-In Formulas: Detanglers are commonly marketed in spray or leave-in form for easy application, even distribution throughout the hair and longer-lasting results.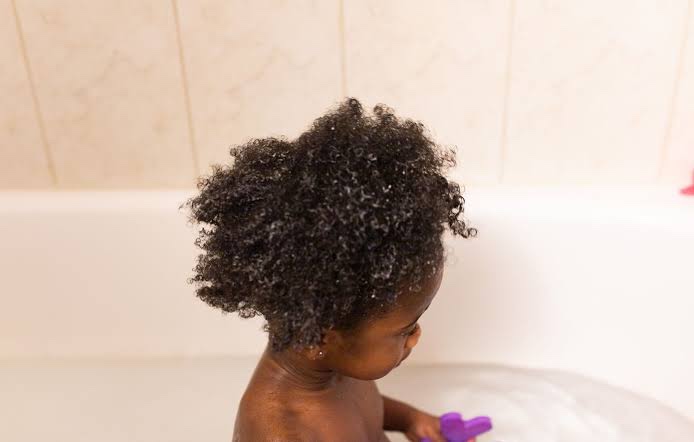 Here's how a detangler can make hair time with your kids much more enjoyable:
Gentle Unraveling
Children are always moving, even in their sleep, and this can cause their hair to get knots and tangles. The secret to a detangler's magic is its ability to slowly untangle tangles and knots without causing excruciating pain. Say goodbye to emotional brushing sessions and hello to a stress-free detangling experience.
Minimizing Breakage
Children with curly hair are most likely to exper breakage during brushing. A good quality detangler acts as a protective shield, minimizing hair breakage and preserving your little one's hair length and health.
Time-Saving Marvel
Getting ready for the day's activities can take up a lot of time in the morning, especially if you need to fix your child's hair. Using a detangler can cut it all short by making styling quick and painless. No more wrestling with knots; just smooth, manageable hair ready for the day's adventures.
Encouraging Independence
Introducing a detangler into your child's routine also encourages a sense of independence. With use of a detangler, children can know that caring for their own hair will be a fuss-free process and take charge of detangling their own hair.
Happy, Healthy Scalp
Beyond getting rid of tangles, using a detangler also cares for your child's scalp. With a detangler, there's no worry about the scalp pain that comes with detangling, or itchiness from a dry scalp. Regular use keeps the scalp and hair moisturized, reducing overall dryness. Remember, a happy, healthy scalp is the foundation for vibrant, healthy hair.
Style Versatility
Detangled hair is a canvas for creativity. From Afro puffs to cute ponytails, a detangler opens up a world of styling possibilities. Your can experiment with fun looks on your child without the worry of stubborn knots and tangles.
Positive Hair Memories
A positive hair routine, supported by a gentle detangler, contributes to building your child's confidence. By making hair care a positive experience, you're creating happy memories and preventing the trauma of early bad hair experiences.
Nourishing Ingredients
Detanglers usually contain nourishing ingredients for the hair and scalp. Purchase a detangler with nourishing ingredients like aloe vera, coconut oil, or shea butter. These natural components provide additional care for your child's hair, leaving it soft, shiny, and not to mention, fresh smelling.
Enter Livara's Jadeite Kids Leave-in Hair Conditioner and Detangler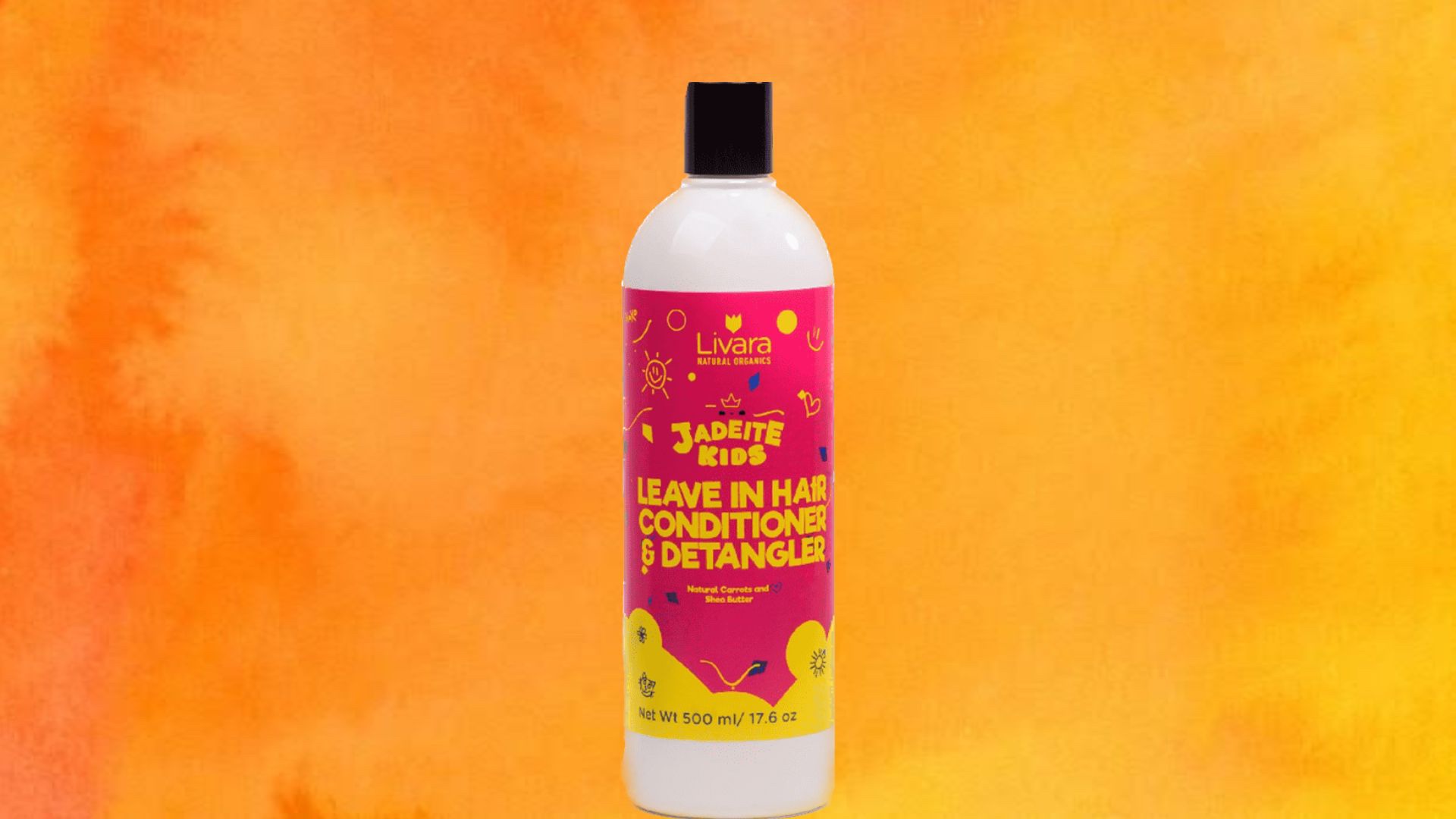 Presenting our Jadeite Kids Detangler and Leave-In Hair Conditioner. It's made with hydrating shea butter, olive oil, and carrot extract, which improves the health of hair. Enjoy using it on natural hair, twists, braids, cornrows and a variety of kid-protective styles without having to wash it out. This natural formulation reduces tangles, softens hair, and makes combing and unplaiting easier.
It works great for natural hair and relaxed or texturized hair as well. Jadeite Kids conditioning detangler is designed to soften, strengthen, and shield against breakage. For children aged 3 weeks to 12 years.
Conclusion:
In the tapestry of parenting, managing your child's hair can be a joyous journey rather than a daily struggle. Incorporating a detangler into your child's hair routine is a simple yet transformative step. It's not just about achieving smooth tresses; it's about fostering positive experiences, building confidence, and nurturing healthy hair habits that will accompany your child through the colorful stages of life. So, let the detangling adventures begin – a journey filled with smiles, self-discovery, and, of course, beautifully detangled locks.