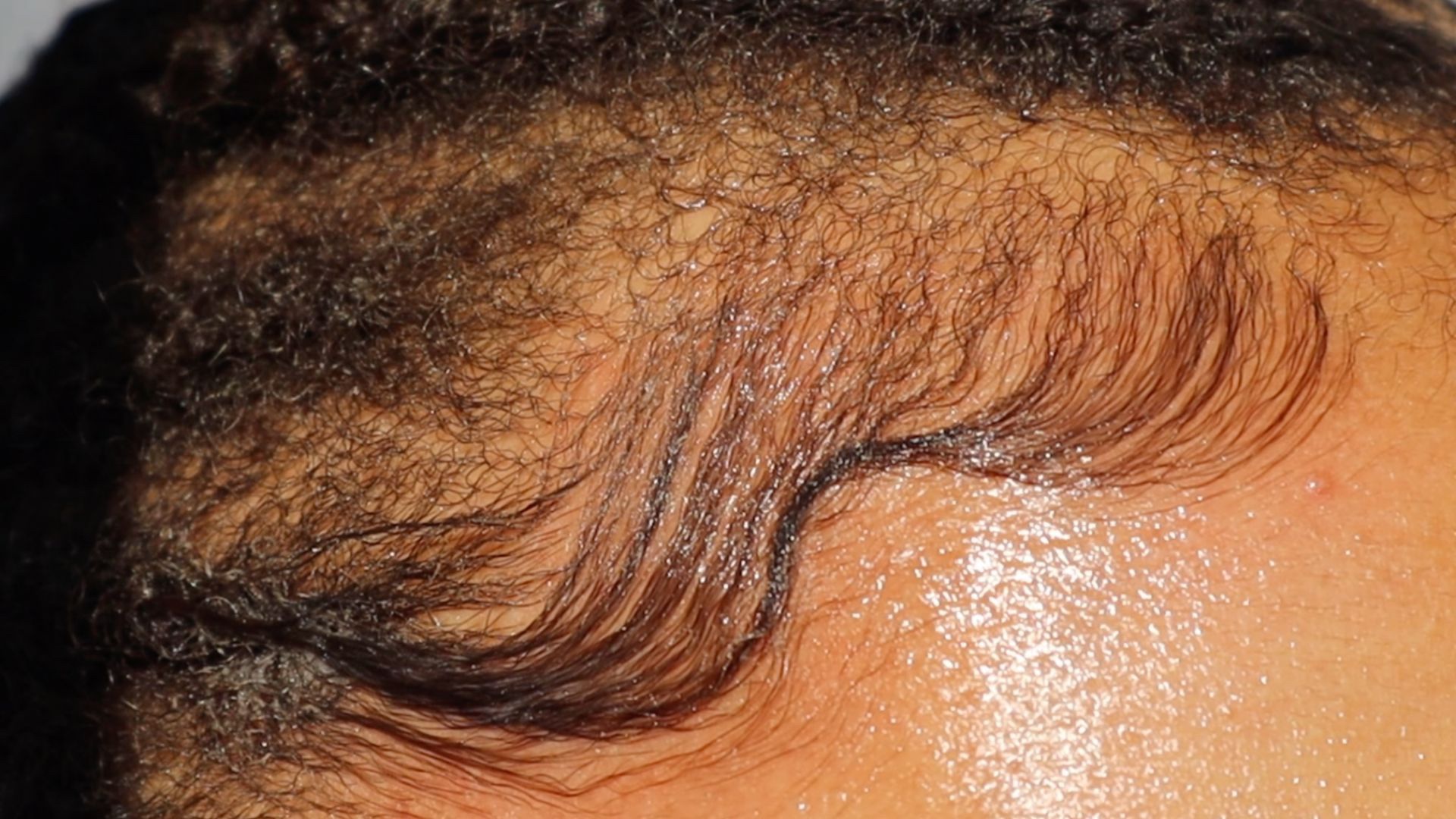 Slicked edges, also known as baby hairs, have been a part of Black beauty culture for years. They're the finishing touch that elevates any hairstyle. They add that extra flair that makes black hair stand out from the rest. However, laying edges is not always easy, especially for those with coarser hair types.
Enter the #relaxededges trend. This trend on TikTok shows black women applying relaxers to their baby hairs to make them more manageable. While the idea may seem logical and produce the momentary results you so desire, the trend has experts raising their eyebrows.
They are not too thrilled with the prospect of relaxing edges, and they have a good reason.
What's a Relaxer?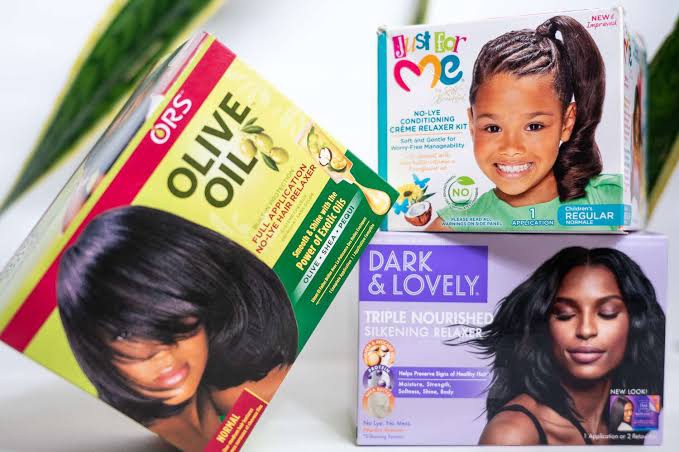 Invented in 1909, a relaxer is a chemical treatment that breaks down the disulfide bonds to alter the curl pattern of coily or curly hair.
According to Wikipedia, the hair of some Africans is very tightly curled as opposed to hair types of other races. A relaxer cream breaks down the chemical bonds of the hair shaft, disrupting the coily shape and reconstructing the bonds in a different way.
People apply relaxers to their baby hairs to get slicker looking edges. While the results are usually immediately pleasing, relaxer does more harm than good in the long run.
How does relaxer affect hair?
1. Thinning and Hair Loss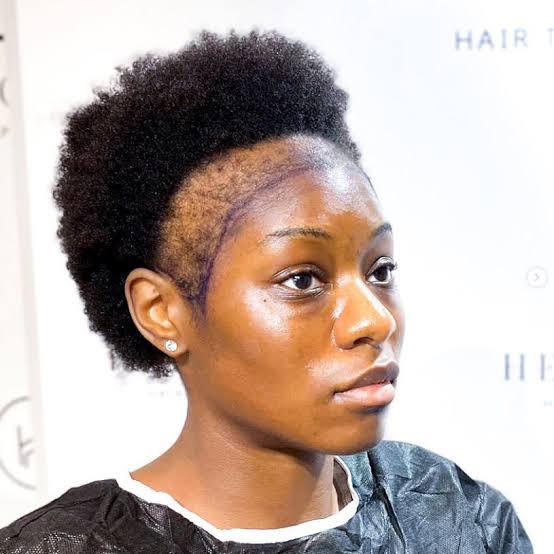 Though hair follicles themselves are not damaged, the hair can become very brittle and break off.
According to Healthline, "baby hairs" are a type of vellus hair. This type of hair occurs all over your body, including your chest, arms, and legs. It tends to be softer and lighter than the "terminal hair" that grows out of your head.
The vellus hair that sprouts around your temples, your forehead, right above your ears and at the nape of your neck is what people typically mean when they talk about "baby hairs."
Being that these hairs are much softer and lighter, the damaging effects of relaxer are more pronounced. Your baby hairs can become even more brittle and break off entirely the more you relax them.
2. Scalp burns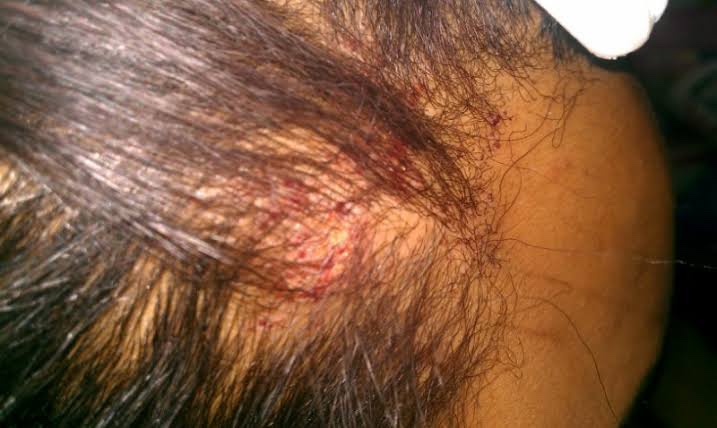 There is also risk of scalp burns if the relaxer comes into contact with the skin. Conditions like aloepicia can result do due to the permanent scalp damage caused by chemical burns as a result of using relaxers.
Some professionals apply a scalp base cream or protector like Vaseline prior to application to protect the client's scalp from chemical burns.
Unfortunately, some people that choose to DIY this process for their edges are ignorant about this and get hurt in the process.
3. Vicious cycle of hair upkeep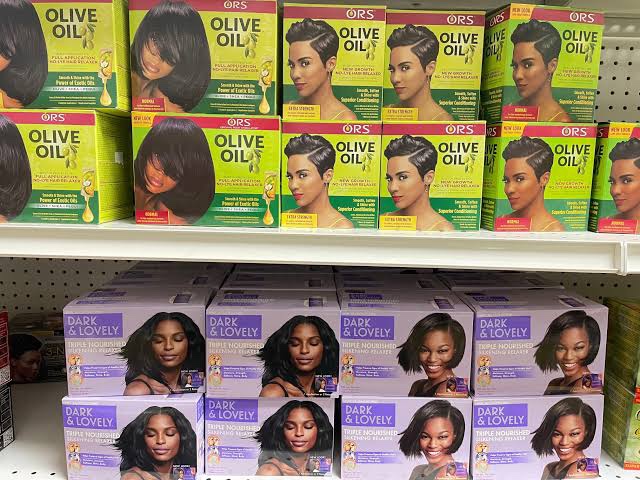 In addition to the potential risks, relaxers can also lead to a viscous cycle of hair upkeep. As hair grows out, the contrast between new growth and the chemically treated portion of the hair requires upkeep, which means more relaxer.
Sometimes, people are adamant about it, but relaxing your hair, even if it's just edges, really does compromise its integrity long-term. It can be tempting to take the easy way out and use a relaxer to lay down baby hairs, but it's a high cost for convenience.
4. Health risks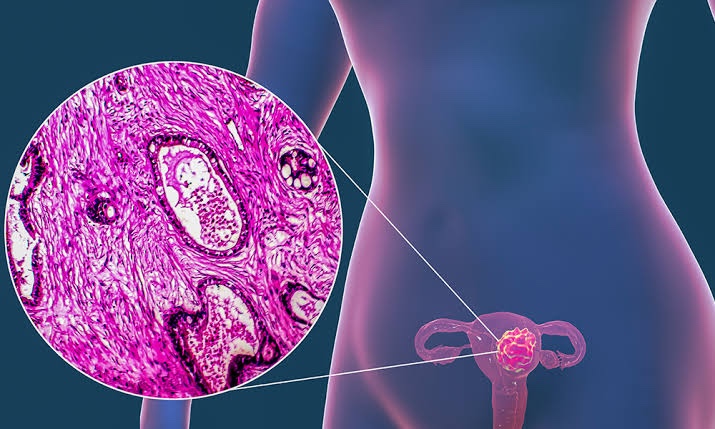 On top of the physical damage caused by relaxers, there is also the threat of uterine cancer. You might not believe us, but a study recently conducted by the National Institutes of Health(NIH) found that regular use of chemical hair-straightening products may double the risk of uterine cancer.
Don't panic if you've already used relaxer before, just be sure to halt continual use of it as the risk of uterine cancer only increases this way.
There is no doubt that laid edges are a statement on their own, but the potential cost of using a relaxer to achieve them is too high. Sleeker edges are no worthwhile reason for risking your health.
What To Do Instead
Instead, experts recommend using safe edge control products and a gentle hand to lay down edges. With patience and care, it is possible to achieve the same look without the harmful effects of chemicals.
How to Lay Your Edges WITHOUT Relaxer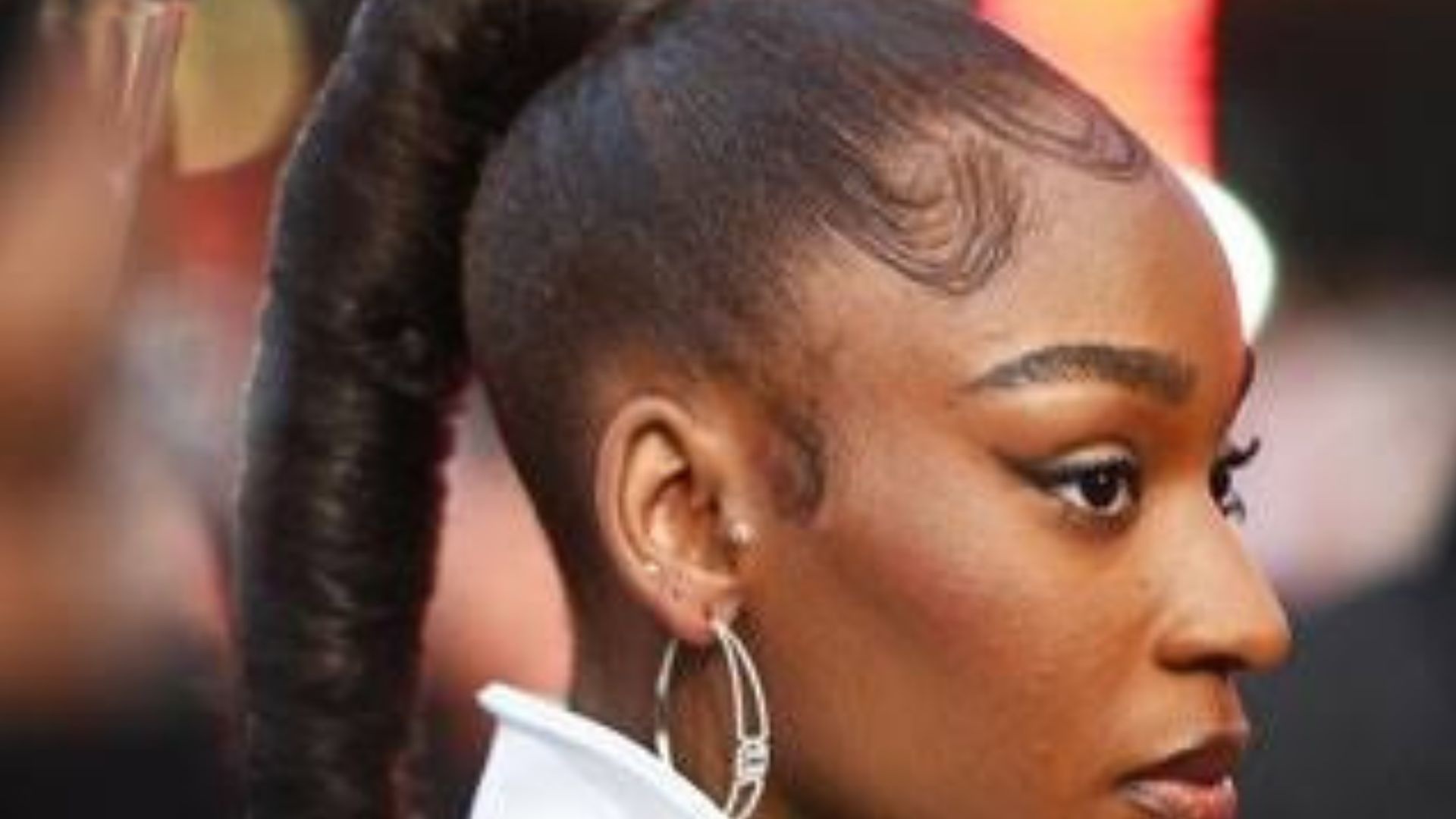 If you're wondering how then you can achieve longer lasting beautiful edges without having to compromise your hair and health, here's an easy step by step guide!
Gather your materials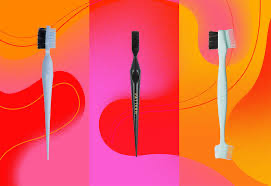 First, let's talk materials. Opt for water-based thinner gels if you have fine curly hair, while thicker, coily, and kinky hair types will need oil-based gels and waxes for a better hold. Choose an edge control product that suits your hair texture for a sleeker look.
Although hair gel can help create beautiful edge hair styles, it is not ideal for the purpose of edge control. Edge control products have a pomade-like texture and are more effective in taming baby hairs.
Besides the products, you'll also need a styling tool such as a small boar bristle brush or toothbrush, as well as a pointed tip hair tool like a pintail comb or rat tail comb.
Step 2: Separate and slick your edges
Before styling your edges, you need to separate them from the rest of your hair and slick them down. Be gentle so you don't damage the delicate hairs and use a moisturizing product or spray some little water to have your edges hydrated. Comb out the edges and then slick them down with edge control or gel in the direction that you want to style them.
Step 3: Swoop and create shapes
Now comes the fun part of styling your edges. You can swoop and create natural shapes with your hairlines, using a small boar bristle brush or toothbrush to mold the hair. The edge control product of your choice will come in handy to hold your style in place, but remember, the amount you need depends on your hair texture and how much of your edges you're laying.
Step 4: Define your edges using a pointed tip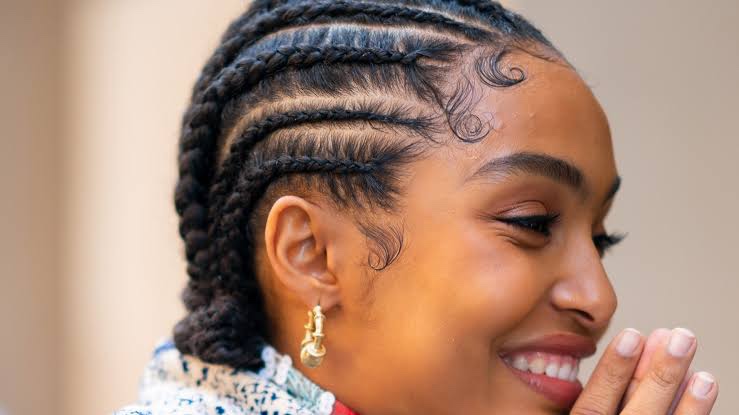 Once you've molded your edges, take the pointed tip of your preferred hair tool, like a pintail comb or rat tail comb, to define the shape you created. You can also make shapes like tendrils for the extra oomph.
Use the tip to refine and shape the edges, and apply more product if you need to, to ensure that everything looks neat and clean.
Once you have your materials, it's time to start the process. Separate the edges you want to lay using a small toothbrush or comb. Comb out the edges and then slick them down in the direction that you want to style them.
Step 5: Wrap your head
To keep your edges in place, wrap your head with a silk or satin scarf and secure it for around 20 minutes. This will give your edges sufficient time to dry.
You could use this time to dress up or do some simple tasks as you wait for your edges to set.
Alternatively, start the process overnight for soft and sleek edges in the morning.
Bottom line
At the end of the day, slicked edges should be enjoyed without the worry of harm to our health. While using relaxer may seem like the best hack to have your edges looking sleeker, it's not worth it.
Try these tips to achieve sleek edges without use of relaxer and let us know how it goes in the comments!
And remember, you are a gem.