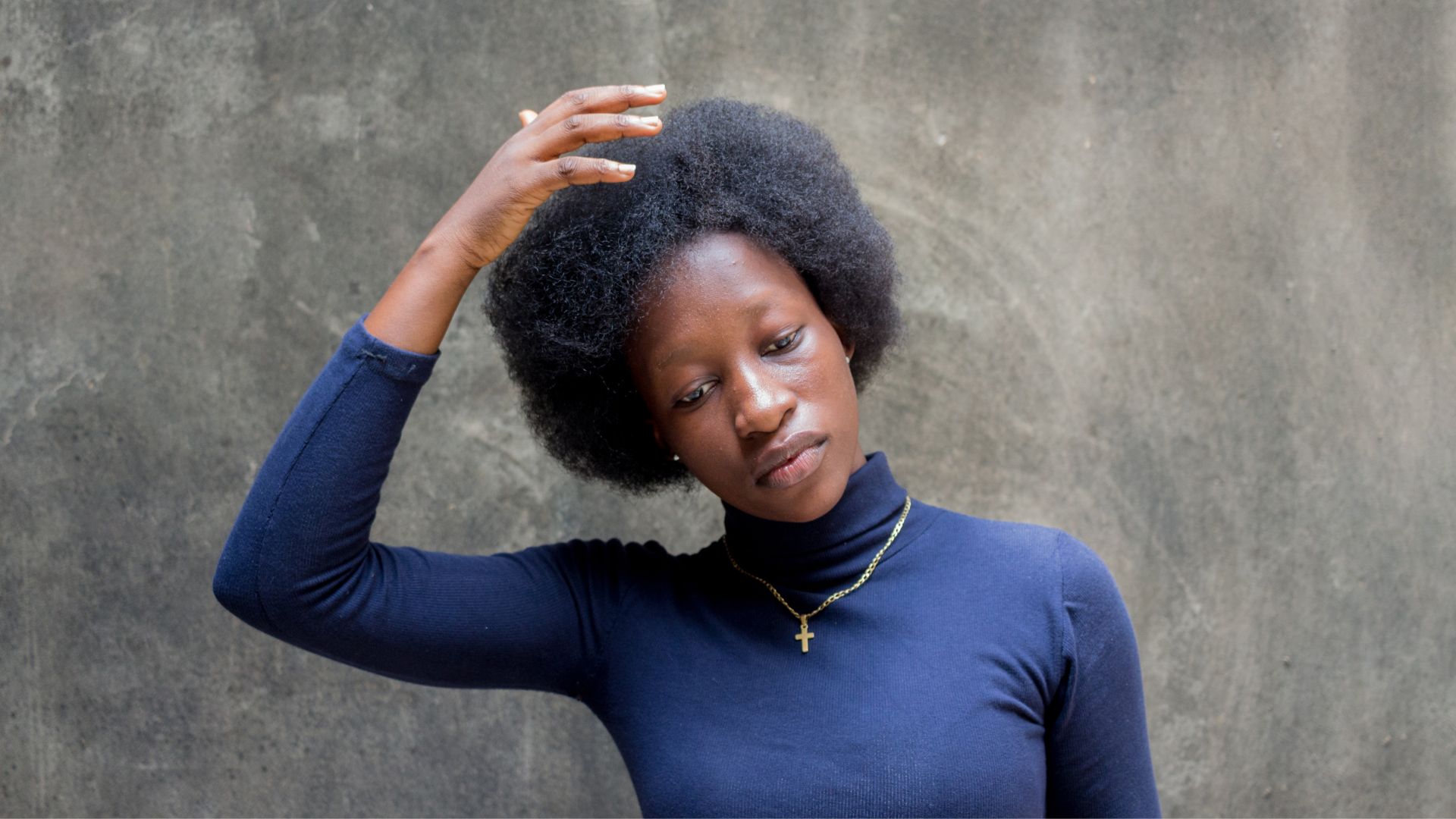 In the world of natural hair care, it's easy to get overwhelmed with all the information, tips, and tricks. With so much advice out there, it's no wonder that many people make mistakes when it comes to caring for their natural hair. To help you avoid these mistakes and achieve healthy natural hair, we've compiled a list of 10 common natural hair mistakes and how to avoid them.
1. Overwashing
While it's important to keep your hair clean, overwashing can strip your hair of its natural oils and lead to dryness. Instead of washing your hair every day, aim for weekly or biweekly, and use a gentle, sulfate-free shampoo. This will help maintain your hair's moisture balance and prevent it from becoming dry and brittle. If you're looking for one to use, look no further than our Sapphire Hair Shampoo.
2. Neglecting Deep Conditioning
If you're a natural, deep conditioning is a must-do. This process helps to replenish moisture and nutrients, leaving your hair soft and manageable. Make sure to deep condition your hair at least once a week, focusing on the ends where damage is most likely to occur. Take the time to detangle your hair while the conditioner is in to minimize breakage.
3. Using the Wrong Products
With so many hair care products on the market, it can be tempting to try them all. However, using the wrong products for your hair type can lead to a bunch of issues. Whether it's heavy oils that weigh your hair down or drying ingredients that strip your hair of moisture, it's crucial to find products that work for your specific hair needs.
Use products made from nourishing and moisturizing natural ingredients like shea butter and aloe vera. Also look out for products with natural oils like avocado oil, castor oil, and essential oils like peppermint and rosemary. You can find an array of these nourishing ingredients in our Livara hair products. Check them out here!
4. Overusing Heat Styling Tools
Don't get us wrong, heat styling tools can create beautiful hairstyles, however, excessive use can cause damage to your natural hair. Heat strips your hair of moisture, leaving it dry and fragile-prone to breakage. Embrace heatless styling options or reduce the frequency at which you use heat tools to protect the health of your hair.
Read also: 4 Heatless Ways To Stretch Afro Hair
5. Ignoring Trims
Trims are essential for getting rid of split ends. Split ends can worsen if you neglect trimming them off, traveling further up the hair shaft and causing damage to the entire strand. Furthermore, split ends can prevent healthy hair growth.
If you notice split ends in your hair, schedule a trim at the salon. However, take care not to trim your hair when you don't have to. This may instead result in you cutting off your new growth.
6. Improper Protective Styling
Protective styling is a great way to give your hair a break from daily manipulation. However, improper installation or leaving a style in for too long can cause more harm than good.
Make sure to choose styles that don't pull on your hairline or cause tension on your scalp. Additionally, it's essential to remove the style after a reasonable amount of time to allow your hair to breathe and get the care it needs.
7. Skipping Regular Moisturization
Natural hair tends to be dry, so moisturizing regularly is crucial. By skipping moisturizing and only oiling your hair, you're depriving your hair of the moisture it needs to grow healthily. Use a leave-in conditioner or water-based moisturizer daily to keep your hair hydrated. Focus on your hair tips, as they are the oldest and most fragile part.
8. Rough Towel Drying
Rubbing your hair vigorously with a regular towel after washing can lead to breakage and split ends. Instead, opt for a microfiber towel or cotton t-shirt to gently squeeze out the excess water. Using these materials to dry your hair will minimize damage.
9. Neglecting Scalp Care
A healthy scalp is the foundation for healthy hair growth. Neglecting proper scalp care can lead to issues such as dandruff, itchiness, and even hair loss. Take the time to cleanse your scalp, moisturize it and massage it with nourishing natural oils to promote blood flow and stimulate hair growth.
10. Not Protecting Your Hair at Night
While you sleep, friction between your hair and the pillowcase can cause damage and breakage to your strands. To avoid this, protect your hair at night by using a silk or satin pillowcase or wrapping your hair in a silk or satin scarf or bonnet. This will help preserve your hair's moisture and prevent damage caused by friction.
Summary
By implementing proper hair care practices such as deep conditioning, and protecting your hair at night, you can ensure your hair remains strong and resilient. Remember to use the right products for your hair type, limit heat styling, and prioritize moisture to maintain optimal hair health.
By implementing these practices your natural hair care routine, you'll be well on your way to flaunting your best natural hair. Because you are a gem.