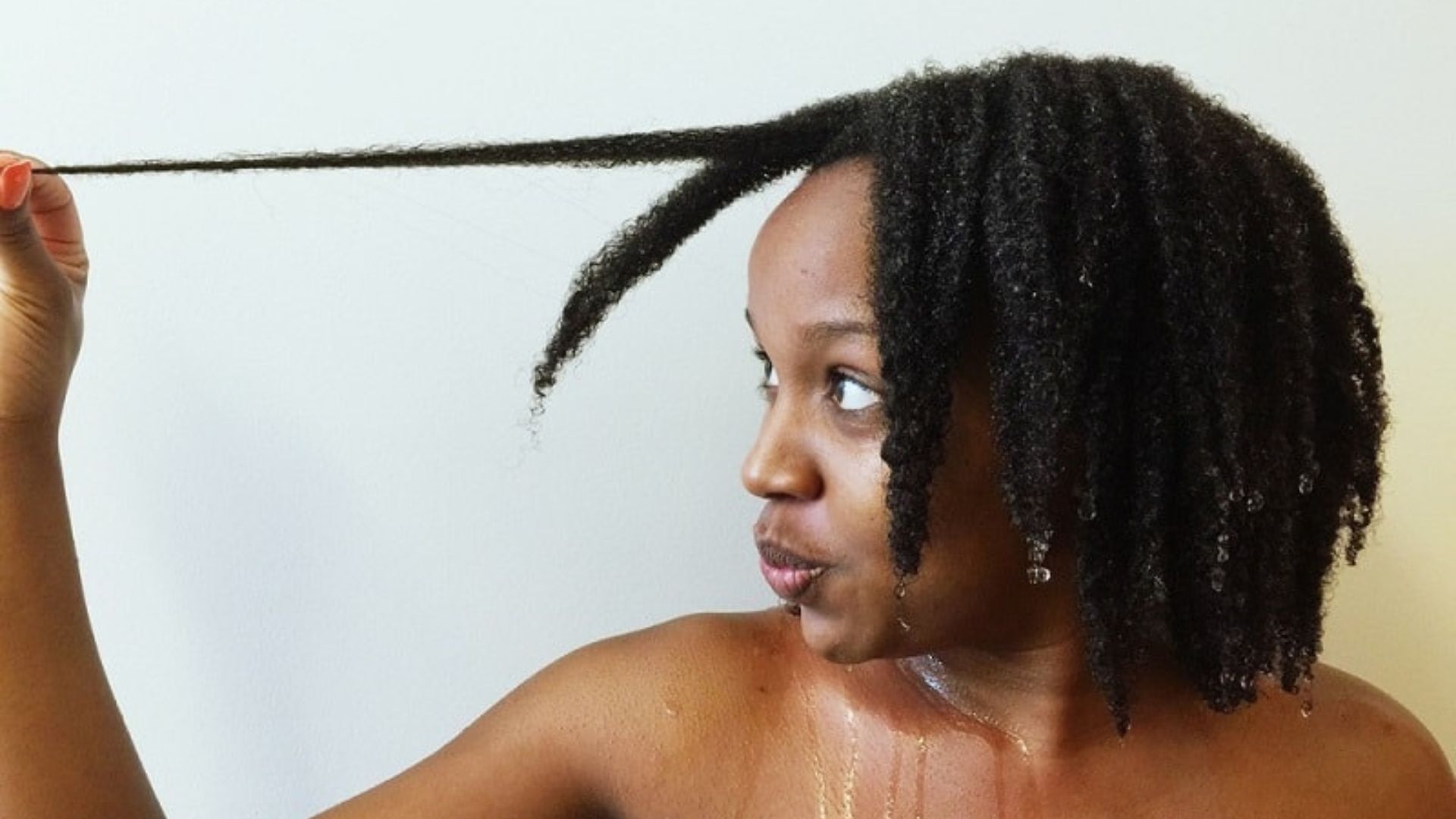 Wash day can either be a tiring task or an enjoyable self-care routine. Regardless of which category you fall into, there are ways to get the most out of your wash day and make sure your hair and scalp feel amazing afterward.
Tip #1: Wet your hair first
Before applying any shampoo(or conditioner), it is essential to thoroughly wet your hair with lukewarm water. This allows the products to lather better, making sure that every inch of your hair is cleansed. Wetting your hair first also prevents shampoo from sitting on top of your hair and leaving a film.
Tip #2: Wash in sections
When you wash your hair in sections, it is less prone to tangling and easier to handle. Additionally, the scalp can easily be reached. Your hair and scalp will feel cleaner when you do this.
Separate your hair into 4 or less smaller more manageable sections before you can begin to wash it. Hold the sections with non-tugging hair bands like scrunchies.
Tip #3: Focus on your scalp
The health of your hair starts at the scalp, so it is crucial to pay attention to it. When washing your hair, focus on your scalp, massaging the product in circular motions.
Use the pads of your fingers or a scalp massager to cleanse your scalp. Using your nails can cause tears to your skin, causing infections.
Tip #4: Double cleanse
A double cleanse is necessary to remove any buildup on your hair and scalp. The first cleanse gets rid of most of the dirt, oils, and product buildup, while the second cleanse ensures that all residues are removed. Your hair and scalp will thank you for it.
Tip #5: Don't skip conditioner
As a general rule of thumb, conditioner must be applied after shampooing. It's essential to nourish and revive the moisture to your hair, making it easier to manage and detangle. You can pick between a rinse-out or leave-in conditioner.
For an added moisture boost, try using a deep conditioner instead of regular conditioner. You'll love our Sapphire 2In1 Deep Conditioner and Leave-In Treatment if you're looking to enjoy the best of both worlds.
Takeaway
Wash day doesn't have to be complicated. With these tips and tricks, you can get the most out of your hair wash routine and achieve healthy and luscious hair. Remember, taking care of your hair is a form of self-care. So, take the time to treat your hair right. Because you are a GEM.