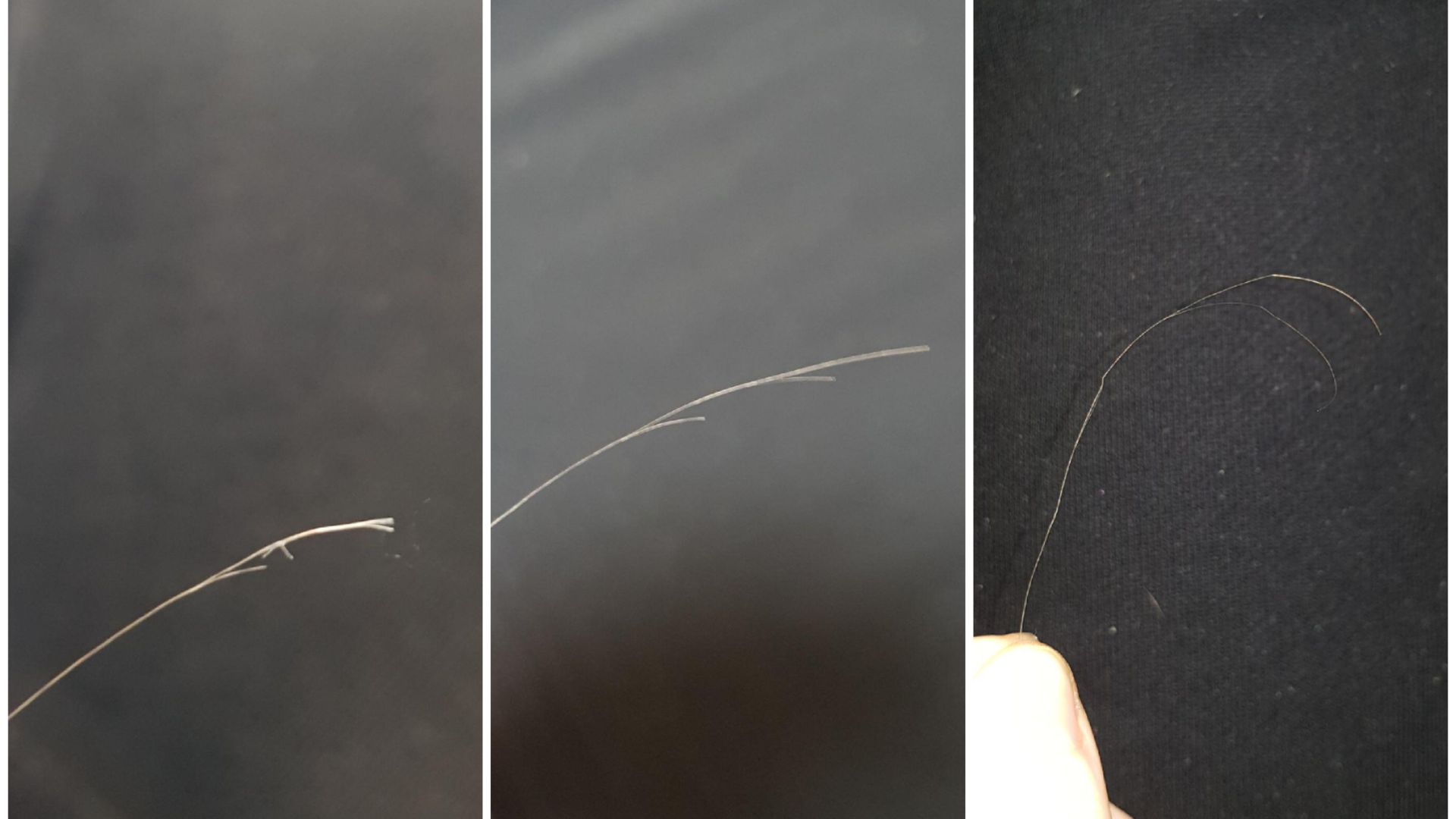 As a natural curly haired individual, you may have noticed that split ends are an all-too-common occurrence. This is especially true for those with type 4c hair, which tends to be more fragile and susceptible to breakage. So, what exactly are split ends and how can you prevent them from ruining your hair strands?
What are split ends?
Medically known as "trichoptilosis" or "schizotrichia," split ends are what appear when a strand of hair becomes divided into two or more pieces at the end of the hair shaft.
To understand split ends, it's important to know that hair grows from the root. This means that the end of your hair is actually the oldest part, and unfortunately, it's the most vulnerable to such damage.
What causes split ends?
Split ends occur when the protective outer layer of your hair, known as the cuticle, begins to break down and fray. This can happen due to a variety of factors such as:
Excessive heat exposure from styling tools like straighteners or blow dryers: Use of heat tools is easily one of the fastest ways to cause split ends. Excessive use of heat weakens the hair, making it more vulnerable to split ends.
Chemical hair treatments like bleaching and coloring: These may strip the protective layering off the outside of the hair's shaft and weaken the hair.
Excess manipulation: Over combing and forcefully combing through tangled hair.
Dry hair: Split ends may occur if your hair is void of the moisture it needs.
Wear and tear: Poor haircare habits like sleeping without protecting your hair or drying your hair with rough fabrics can cause gradual damage to your ends.
What's so bad about them anyway?
Even though split ends are considered to be normal, they can still be damaging to your hair. When the end of a hair strand splits, it can continue to split all the way up the hair shaft, permanently harming the entire strand.
Split ends can lead to hair breakage and overall hair thinning. They can also cause your hair to have a frizzy and unkempt appearance, contributing to an overall dullness.
How to get rid of them
The only way to get rid of split ends is to cut them off. This is usually recommended every 6 months or as soon as you notice them. When cutting split ends, it's important to only remove a quarter or half an inch to prevent cutting your hair too short.
While it may seem counterintuitive, trimming your ends can actually help your hair grow stronger and healthier in the long run.
How to prevent split ends
While split ends are a common occurrence, it's important to take steps to prevent them. To prevent split ends, it's important to treat your hair gently.
Avoid using heat tools whenever possible – when you do, make sure to use a heat protectant.
Opt for protective styles that keep your ends tucked away and protected.
Nourish and strengthen your strands: invest in a high-quality treatment like our Sapphire 2In1 Deep Conditioner and leave-in treatment
Avoid towel drying your hair, as the friction can cause breakage. Use a microfiber towel or a t-shirt to dry your curls.
Protect your hair with a satin bonnet or silk scarf before you go to sleep.
Strengthen your hair from the inside out by keeping hydrated and consuming protein-rich foods.
Takeaway
The best way to prevent split ends is to follow a proper haircare routine that involves being gentle with your hair, avoiding heat tools and harsh chemicals, and nourishing your hair with natural treatments like our Sapphire 2In1 Deep Conditioner and Leave-In Treatment.
Remember to get regular haircuts and protect your hair with a satin bonnet or silk scarf when you go to sleep.
So, there you have it – everything you need to know about split ends and how to prevent them. With a little care and attention, you can keep your hair looking healthy and gorgeous, because you are a GEM.