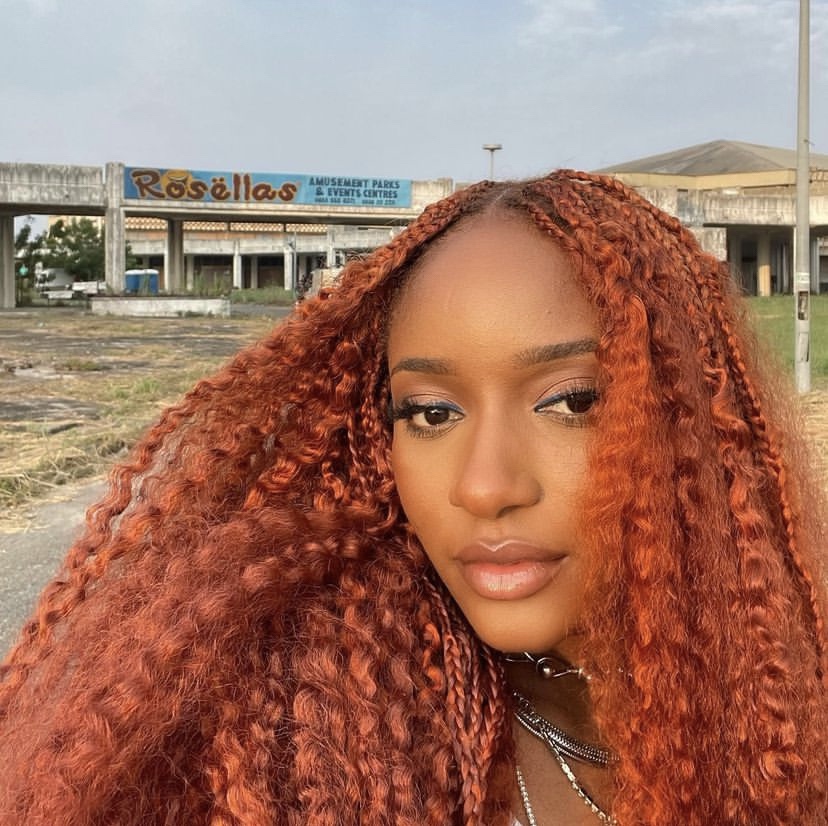 Protective styles are an amazing opportunity to experiment with diverse hair colors without having to alter your own natural hair. While black hair is undeniably stunning, there's an entire spectrum of shades waiting to be explored for the dark skin beauties.
In this article, we'll go beyond the traditional black and show you a variety of other colors that can complement and accentuate the beauty of dark-skinned individuals when incorporated into protective styles.
Honey Brown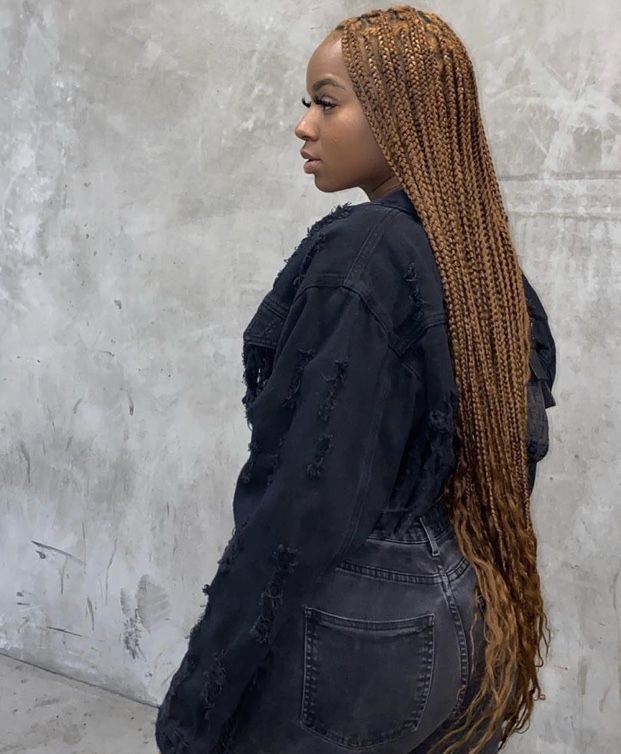 Honey brown is a warm, inviting color that beautifully complements dark skin. This shade adds that sun-kissed radiance to your protective styles, whether you you have box braids, locs, or twists. With honey brown you can exude warmth and elegance wherever you go.
Red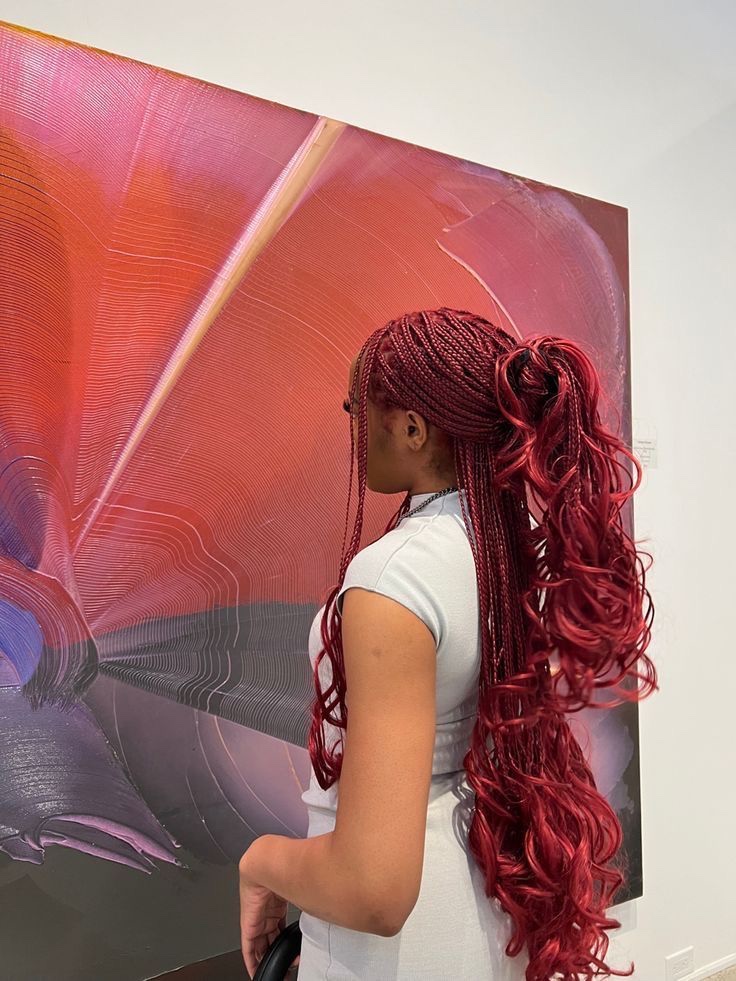 Eye catching? Yes. Bold choice? Maybe. Totally perfect for dark skin? Definitely. You're probably already doubting but red complements rich skin tones beautifully. Dark-skinned individuals can pull off this fiery hue with grace, making it a stunning choice for protective styles like braids.
Ginger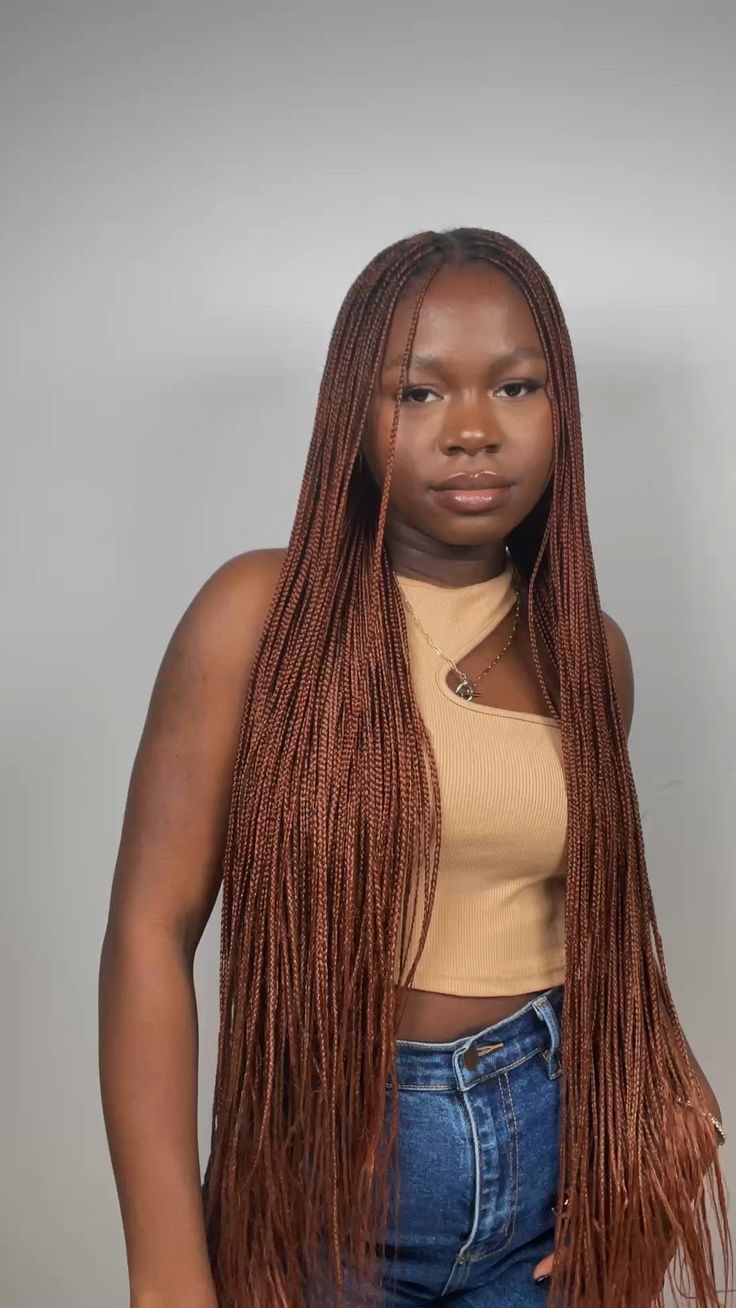 The contrast between the warm, reddish-brown tones of ginger and your rich complexion can create a visually captivating and striking look. Ginger braids are a convenient option if you want to venture out into the world of color.
Caramel Blonde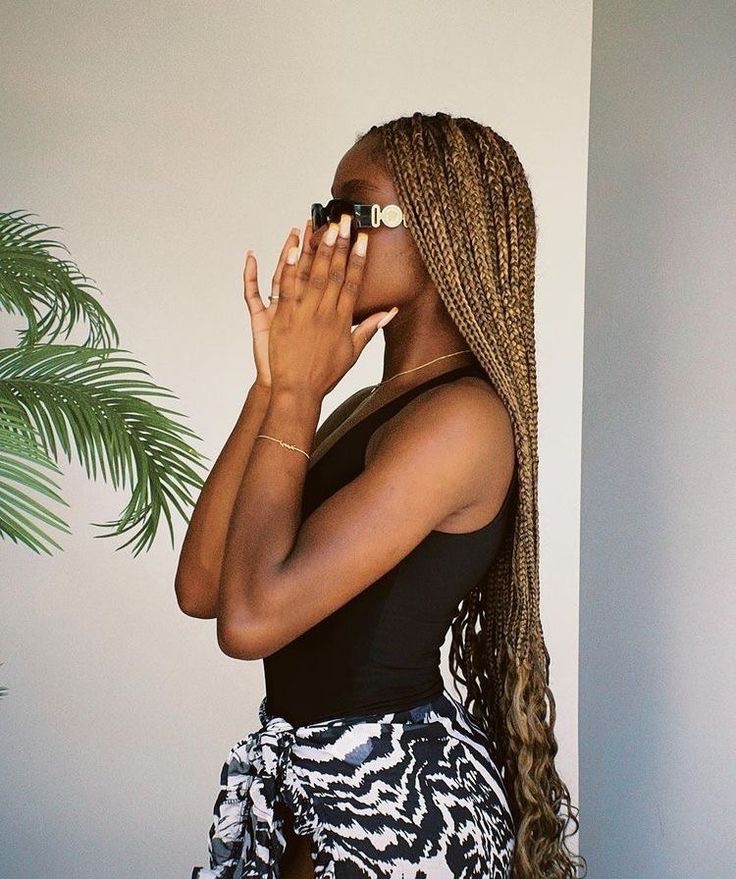 Caramel blonde is a sweet and inviting shade that can brighten your overall appearance while maintaining a warm undertone that complements dark skin.
Burgundy
Burgundy is a deep, sultry shade that falls between red and purple. This hue can enhance the beauty of dark skin. Try it out and see how you like it!
Gray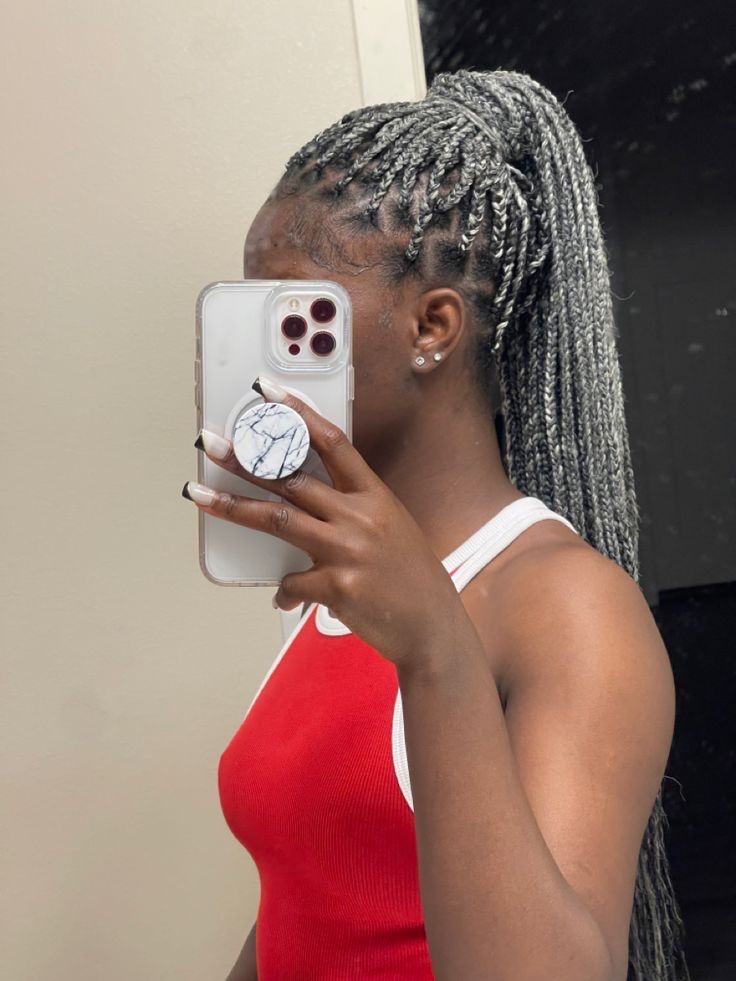 Ash gray is a cool and modern choice that can provide a unique and edgy twist to your protective styles. Whether you're getting a sleek pixie cut, micro braids, or even a braided crown, ash gray adds an element of urban chic to your look.
Platinum Blonde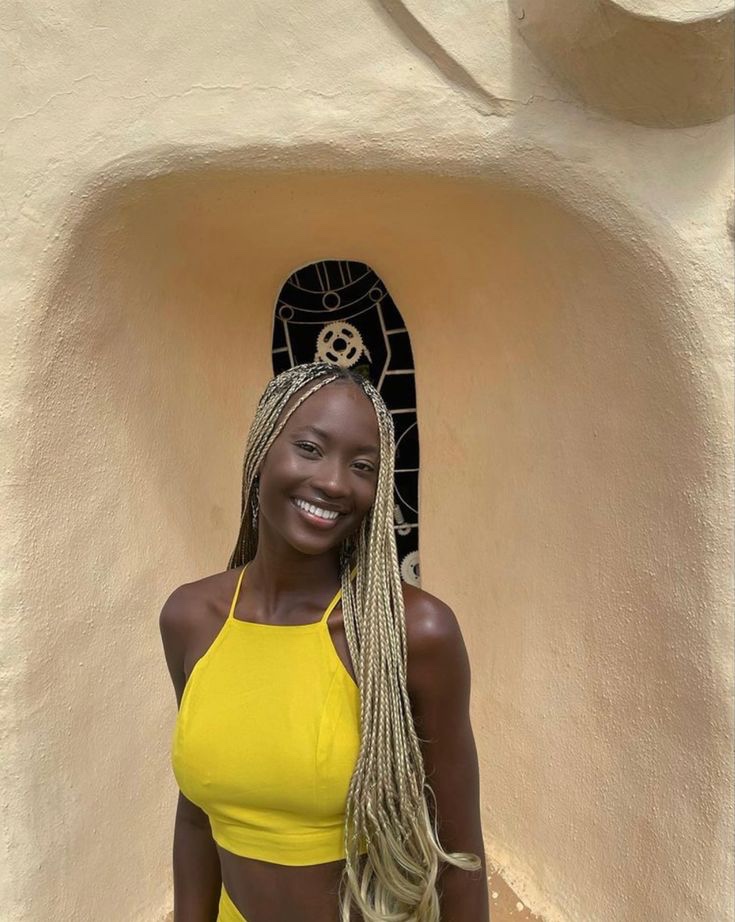 For those who love the idea of going blonde, platinum blonde is actually an excellent choice. It's a bright and icy shade that creates a striking contrast against dark skin. Try platinum blonde extensions with your braids or twists to make a bold hair statement.
Takeaway
Dark-skinned individuals have a world of stunning hair colors to choose from when it comes to protective styles. From honey brown to burgundy, and even platinum blonde, the options are as diverse as your unique beauty.
To maintain your protective style, Livara offers you the best (and affordable) options. Use our water-based Tsavorite Spritz Moisturizer to keep itching and dandruff at bay (which could ruin your style), and follow it up with our easy-to-apply Tanzanite Hair Oil. This will nourish and soothe your roots. Enjoy the best from Livara, because you are a gem.