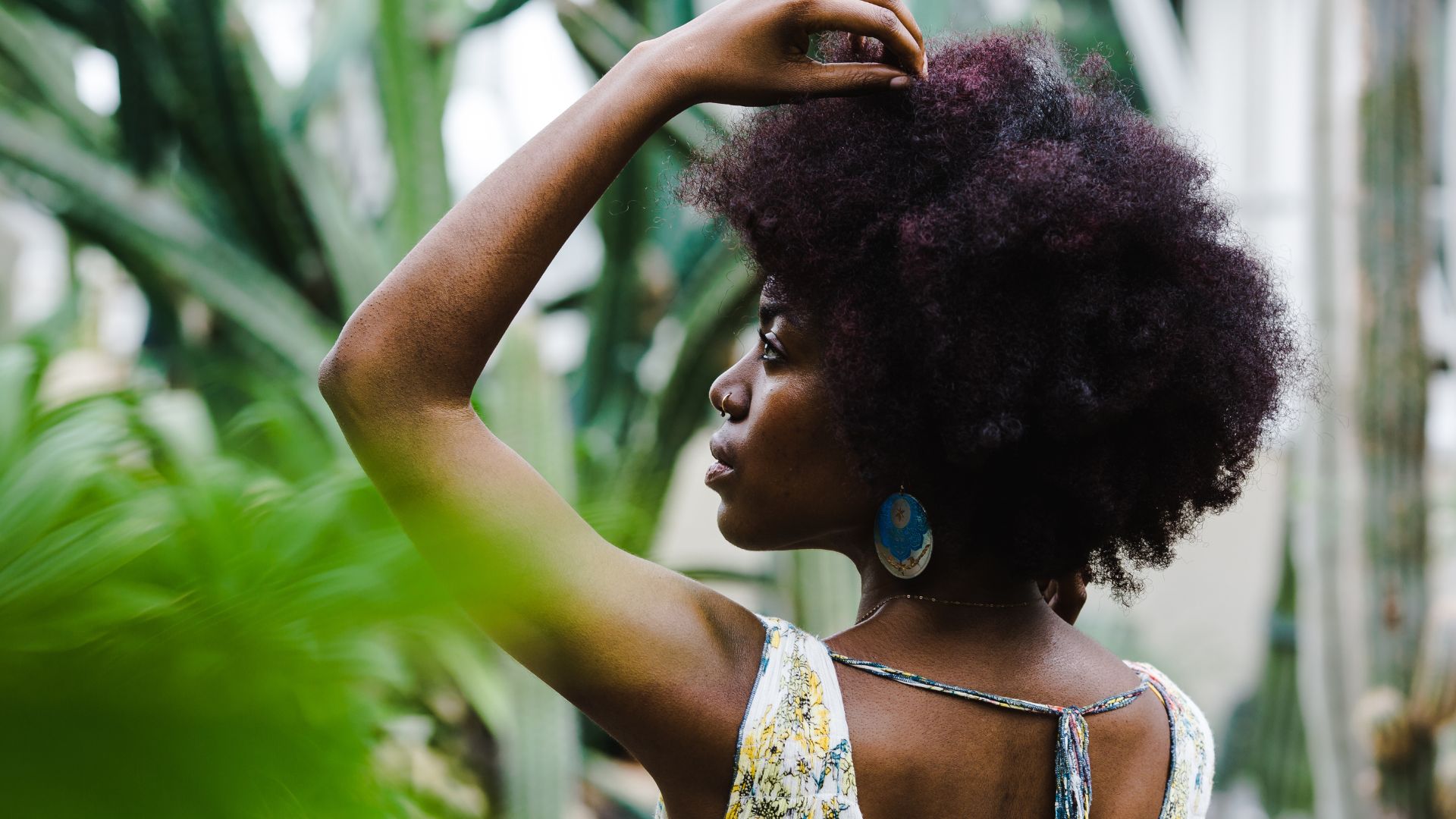 When it comes to taking care of 4C hair, many of us face common challenges that make the journey a bit frustrating. Understanding and addressing these challenges is key to achieving healthy and thriving hair. Let's explore some of the most common struggles encountered by those with 4C hair and discover effective ways to overcome them.
1. Dryness
If you have 4C hair, dryness is nothing you haven't experienced before. Due to its tightly coiled nature, the hair's natural oil (sebum) struggles to travel down the hair shaft, making your strands more prone to dryness. To combat this challenge, it's crucial to prioritize moisture and hydration in your hair care routine. Here are a few tips:
Regular deep conditioning treatments help replenish moisture and nourish the hair. Opt for deep conditioners that contain hydrating ingredients like shea butter, aloe vera, and coconut oil. Your strands can benefit from all these hydrating ingredients with our Sapphire 2In1 Deep Conditioner and Leave-In Treatment.
Learn how you can deep condition your hair here.
Use moisturizing hair products such as leave-in conditioners, water-based moisturizers, and moisturizing oils like avocado oil. Apply these products to damp hair to lock in moisture and prevent dryness throughout the day.
Remember, consistency is key when it comes to combating dryness. Implementing these practices regularly will help improve the moisture balance of your 4C hair.
2. Breakage
Breakage is another common problem among people with 4C hair. Being naturally prone to dryness, 4C hair may break easily, especially when it lacks moisture and proper care. To minimize breakage and promote healthy hair growth, consider the following tips:
Handle your hair with care, avoiding excessive combing and manipulation. Use your fingers to detangle instead of small brushes and combs. Use wide-toothed combs when styling.
Like the name suggests, protective styles safeguard your hair tips from damage. Breakage mostly occurs at the tips, since they're the oldest part of the hair. Whether they're braids or twists, protective styles all exist for the same purpose: to give your strands a break from being manipulated daily.
However, if your protective hairstyle is installed or styled too tightly, it could lead to breakage or even complete hair loss along the edges. If you're styling your own hair, refrain from putting too much pressure on your strands.
Schedule trims to get rid of split ends every 6 months or when you notice them forming. By doing this, you'll prevent breakage from propagating further up the hair shaft.
Use satin or silk accessories
Sleep on satin or silk pillowcases and use satin or silk hair accessories, like scrunchies. These kinds of accessories don't tug at the hair, preventing breakage.
3. Shrinkage
Ahh, shrinkage. Anyone with 4C hair trying to show off their length knows just how frustrating shrinkage can be. Shrinkage is a phenomenon most significant in 4C hair, where the natural curls appear shorter and more compact than they actually are.
While shrinkage may be frustrating, there are effective ways to go about it and embrace the full length of your hair.
Protective styles like bantu knots, twists and simple braids can help stretch the hair and reduce the appearance of shrinkage. Additionally, stretching techniques like banding and African threading can elongate your hair and minimize shrinkage.
If you choose to use heat styling tools, like a blow dryer or straightener, use them sparingly and with caution to minimize damage. Don't forget to apply a heat protectant.
4. Itching
Itching in 4C hair can be frustrating and quite uncomfortable. Itching may be the result of having a dry scalp, product buildup or even allergic reactions from ingredients like sulfates, artificial fragrances or dyes in hair products.
Itching could also result from scalp conditions like dandruff or improper hair care practices like excessively tight hairstyles and heat styling. These practices can lead to irritation and itching as a result. Here are some ways you can alleviate itching:
Moisturize your scalp regularly using water-based moisturizers made for 4C hair like our Tsavorite Spritz Moisturizer Hair Spray.
If product buildup is what's causing your itching, make sure to clarify your hair with a clarifying shampoo. Additionally, prevent scalp build-up by regularly washing your scalp with a gentle, sulfate free shampoo.
To prevent itching from allergic reactions, make sure to patch test new products, or make the switch to natural hair care products.
Itching from scalp conditions like dandruff can be alleviated by using a medicated dandruff shampoo or natural remedies like tea tree oil and aloe vera.
Consult a dermatologist or trichologist if the itching persists and becomes severe, it may be a sign of an underlying scalp infection.
Don't hold your hair too tight, and embrace down hairdos instead.
Minimize heat styling and embrace protective styles that don't require heat styling.
Conclusion
Managing your 4C hair doesn't have to be a nightmare. By addressing these common challenges, you can triumph over them and enjoy the beauty of your natural hair. Because you are a GEM.