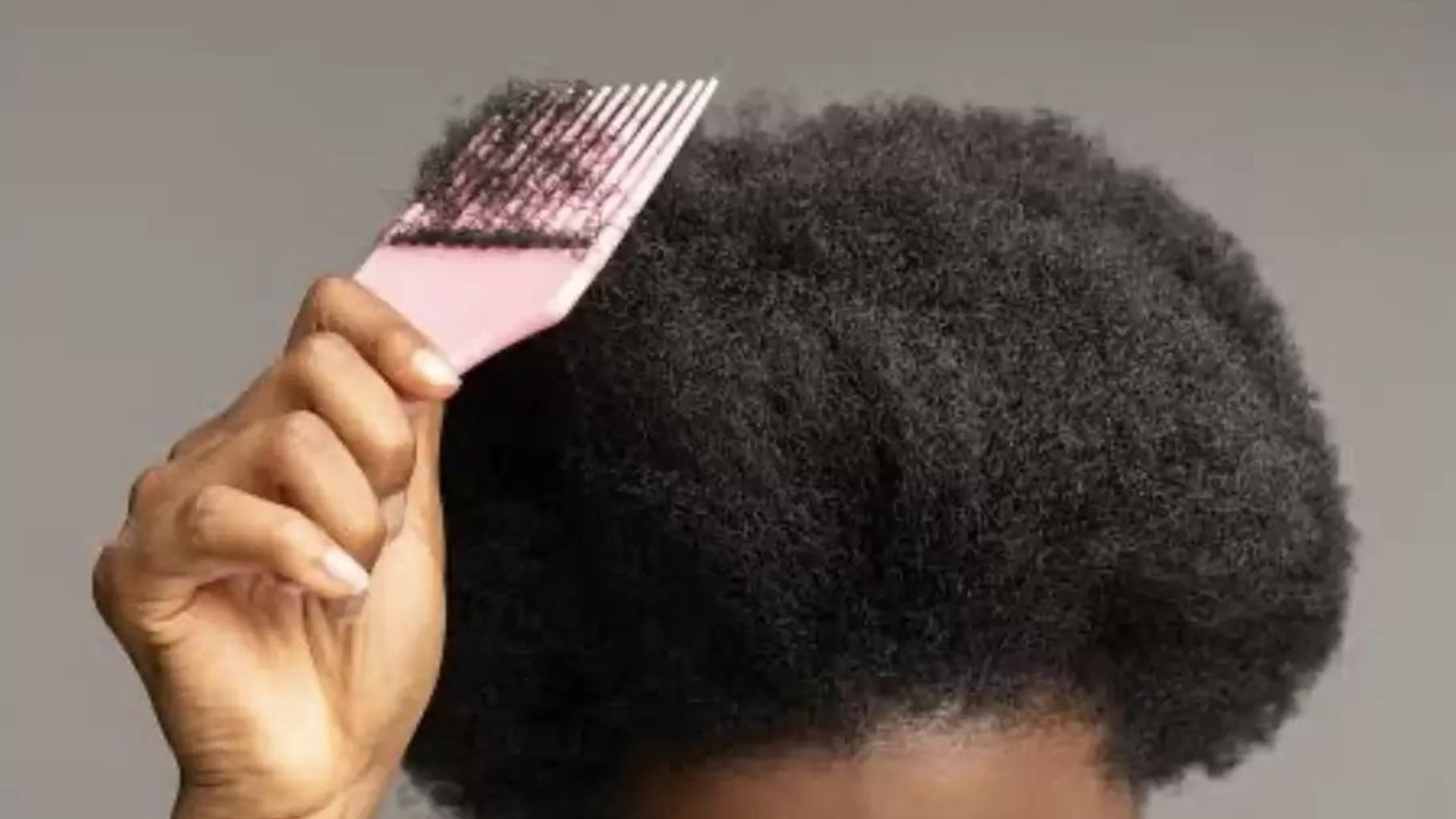 Styling 4C hair can be a challenging task, but with the right techniques, it can also be a rewarding experience. To help you achieve maximum manageability and unleash the full potential of your 4C hair, it's important to avoid some common mistakes that many people make.
1. Skipping Proper Moisturization
One of the biggest mistakes people make when styling 4C hair is neglecting proper moisturization.4C hair tends to be drier and more prone to breakage, so it's important to keep it hydrated. 
Make sure to use a leave-in conditioner or moisturizing hair products like our Tsavorite Spritz Moisturizer Hair Spray that are specifically designed for your hair type.
Additionally, seal in moisture with natural oils, such as avocado oil or shea butter. You can find a blend of both of these oils in our Emerald Hair Food, along with castor oil too! By using such sealants, your hair can stay moisturized, soft, and manageable.
2. Using Heat Styling Tools Excessively
Although it can be tempting to reach for the flat iron or blow dryer to achieve a sleek look, excessive use of heat styling tools can damage your 4C hair.
High heat can strip away the natural moisture from your hair, leading to dryness, breakage, and even heat damage. 
Instead, opt for heatless styling techniques such as twist-outs, bantu knots, or braids. These styles not only protect your hair from heat damage but also add texture and definition to your curls.
For the few times you use heat, ensure to shield your strands with a heat protectant. Our 2in1 Sapphire Deep Conditioner and Leave-In Treatment serves as a natural heat protectant you can use before applying heat to your strands.
3. Neglecting Protective Styling
Protective styling is essential for maintaining the health of your 4C hair. Unfortunately, many people overlook this crucial step. Protective styles like braids, twists, or updos help to minimize manipulation, reduce breakage, and protect your hair from environmental damage. 
They also provide an opportunity for your hair to rest and grow. So, make sure to incorporate protective styles into your hair care routine to maintain the overall health and length of your 4C hair.
See also: Get Creative With Your Natural Hair: Explore the Best Protective Styles
4. Overloading on Styling Products
When it comes to styling 4C hair, less is often more. Applying an excessive amount of products can weigh down your hair, leaving it greasy or prone to buildup. 
It's important to use products sparingly and choose lightweight formulas that won't suffocate your hair strands. Focus on using high-quality products that provide the necessary moisture and hold.
Summary
Styling 4C hair may seem like an impossible feat, but with these tips, you'll be on your way to achieving the best styles on your hair while keeping it healthy. Did you find any of these tips useful? Let us know in the comments below!
And remember, you are a gem.